Working at Aranca is all about helping clients, from different parts of the world, to solve diverse universes of challenging problems, and to make decisions fearlessly. Our teams work with our global customers to deliver impactful results across geographies and multiple time-zones – both remotely and onsite.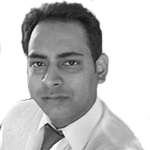 Ujjal Deb Roy
Senior Manager
Investment Research
"Working onsite is perhaps the best possible way to build trust, openness and shared values. I truly enjoyed every moment working with the core team, senior management, client's business partners and external consultants from all over the world. I hope this will add a lot to my professional development."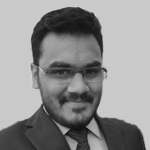 Tejas Kasat
Manager
Valuation & Financial Advisory
"I worked on-site, in the GCC region, with one of the largest banks in the world. I had the pleasure of working with the bank's management and cross-functional teams as well as consultants from around the world. This improved my skill sets, particularly from a client and team management perspective."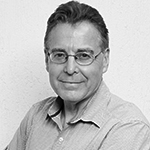 John Minett
Director
Sales
"While based at New York, during my tenure at Aranca, I've had the good fortune to work with some of the world's most interesting, multi-national corporations on a dizzying array of research initiatives. Aranca's consistent excellence is characterized throughout by a 'unity of purpose,' and I'm proud to be a part of it all."
Our analysts not only witness our diverse yet tightly coupled practices at play to help clients make business critical decisions, they also get to upscale their knowledge by leveraging cross-practice project opportunities. Our teams experience a wide-spectrum of cross-practice growth to scale out their skillsets.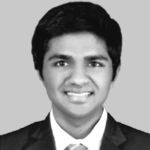 Akshaj Mehta
Assistant Manager
Valuation & Financial Advisory
"Life at Aranca has been pleasantly challenging where I was fortunate to work on projects, not only in the Valuations team but also as a lead for Transaction Advisory mandates. Exposure as of a result of project execution and client/team management, with industry experts, have transformed me into a seasoned professional."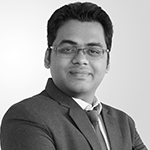 Siddharth Jaiswal
Senior Manager
Transaction Advisory
"Aranca offered me an opportunity to enhance my skill sets and knowledge when I shifted from the Business Research practice to the Transaction Advisory. This move is making me test my mettle in greater and more dynamic roles within the company and is giving me a stage to further improve and develop new learnings."
Our teams enjoy the flexibility to not only increase the depth of their domain knowledge, but also grow laterally across the organization. Insights garnered and knowledge developed across functions can be applied practically to enable holistic personal and professional growth.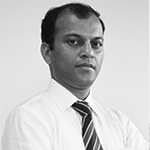 Nikhil Salvi
Senior Manager
Investment Research
"My understanding of the capital markets from the asset management point of view grew rapidly in Aranca by working for leading global asset managers. I also got the chance to explore cross functional skills in areas of training and development, content marketing, global media interaction and to support business development activities."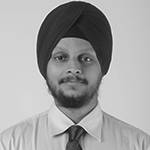 Manpreet Singh
Director
Sales
"After 8 years in the Valuation Practice, I was looking for a change of experience. Interestingly, along with doing business valuations, I was also actively involved with sales team to grow our practice and identifying new business ideas to generate additional revenue streams. Later, I readily took up the opportunity of Business Development full time. It's been a year into the new role, and I am happy to say that I was right in making the decision!"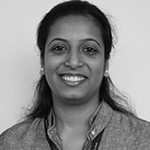 Harveen Gandhi
Director
Sales
"When I joined Aranca, it was a new experience as I had no clue about this industry. I started with valuation sales and learned about 409A services. It's been a good experience since then as I moved to different roles during my stint here. Currently, it involves a lot of interesting stuff starting from database responsibility to initiating calls to managing revenue pipeline of the sales department. It's nice to develop such an organizational view."