Fund Marketing Service Enablers
Our Solutions are enhanced by effective use of technology
---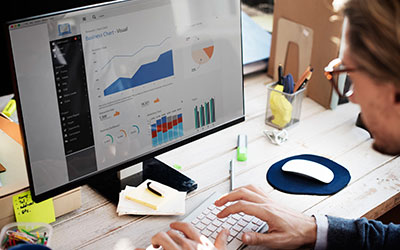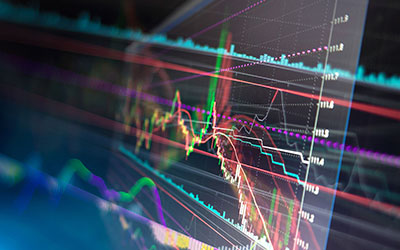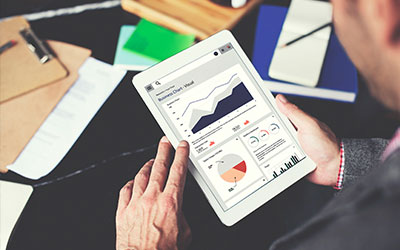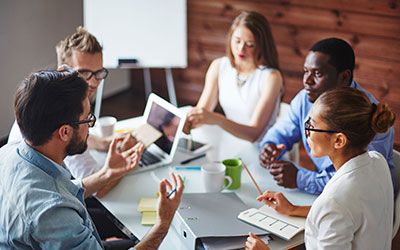 Engage with Experts
---
Access to analysts with deep understanding of key business drivers, industry dynamics and valuation trends across business cycles and geographies.

Power of Knowledge
---
Knowledge base from studies conducted in 90+ countries covering 100+ sectors, 7,500+ patent research assignments for over 250 technology domains and 4000+ valuation opinions for 20+ sectors.

Robust Processes
---
Proprietary methods & frameworks deployed across the client engagement lifecycle; from discovery, onboarding, transition to service quality management.

Global Experience
---
Analysts with understanding of market dynamics impacting sectoral performance across global markets, having prepared 10,000+ models, researched 2,500+ stocks across 80+ sectors and assisted 5,000+ transactions.

Multilingual Capabilities
---
Experience in conducting research in 30+ foreign languages; access to a network of 100+ language interpreters; and alliance partners in 20 countries to conduct B2B or B2C interviews.
AUM Growth through RFP Support
Case Study
AUM Growth through RFP Support
The Problem:

A large global asset manager observed that the number of RFPs floated by its clients was increasing. This led to the need for a review of the RFP process and identified the importance of increasing the process' efficiency.
---
Aranca's Solution:

A solutions team visited the client's UK office to understand the process. It received training for the process and began documenting it. Initially, inputs for RFPs were categorized to streamline the less dynamic part of the RFP process. All data responses such as AUM, vital statistics about the company and short biographies could be filled in as long as the data was readily available. The team used the client's Sharepoint site to collect and automate these inputs. The client had subscribed to the Qvidian database, but the implementation was not successful due to staff bandwidth issues. Aranca's team got involved in updating the database and managing automation, so that most of the answers for standard questions could be picked from previous relevant RFPs.
---
Client Benefit:

The client was able to complete more RFPs with better timelines and accuracy. As Aranca's team was able to take care of the standard questions, the client was able to get more time to think about the specific solutions and strategies for their pitches. This increased the effectiveness of the RFP process and the client was able to win more RFPs. This led to AUM growth. After the success of the UK process, it was implemented in other offices.
Help Investors Understand Risk-Return Trade-off
Case Study
Help Investors Understand Risk-Return Trade-off
The Problem:

A large global ETF provider and asset manager is planning an innovative solution to help investors understand and decide the risk-return trade-off of their investments. It is, hence, introducing new ETF products. The plan is to allow large investors to assess the risks and returns concerning their portfolios and consider additional investments in some of the new ETF products. This was aimed at helping investors manage their portfolio more dynamically.
---
Aranca's Solution:

A team of multi-skilled associates was deployed to create a tool that could be hosted on the client's public website. A risk and return attribution framework and tool were developed after brainstorming sessions with the client. Using the client's subscription to databases such as Morningstar and the internally developed risk and return attribution tool, another tool was developed to enable investors to check the expected changes in risk-return characteristics by feeding in information on their existing portfolio and planned investment in ETFs.
---
Client Benefit:

The client was able to create a unique product to enable investors to decide their portfolio composition based on their risk appetite and future wealth expectations. These unique reports were an instant success and gained recognition across teams in the organization. Moreover, according to the requirement, analytics were incorporated in the pitches. Through this product, the client was able to create a digital marketing buzz in the industry in a cost-effective manner
Generation of Quality Marketing Material through Better Performance Analysis
Case Study
Generation of Quality Marketing Material through Better Performance Analysis
The Problem:

An Asian asset management company was performing very well, but was unable to add to AUM growth. It needed strong marketing material to attract Western investors. However, the internal team did not have the capability to produce higher-level analytics, which was required for sophisticated investors from developed markets.
---
Aranca's Solution:

Aranca's team supported the client's team in collecting all the relevant information (available internally) on the funds' performance. This included NAV details, the churn in the portfolio, and holding information. Aranca's team collected historical data on the benchmark index, relevant macroeconomic variables and stock market data. A comparison was made between the fund's performance measures and the benchmark at various levels. Details such as Brinson attribution, Fama decomposition, M2 analysis, drawdowns, and performance during upward and downward movement of markets were analyzed and presented. Moreover, the comparative standing of the specific economy and markets was presented.
---
Client Benefit:

The client received high-quality marketing material, required for investors from developed markets. Moreover, the client received a ready speaker note for roadshows. The client was able to raise additional funds in a cost-effective manner.
Automation of Fund Factsheet Production
Case Study
Automation of Fund Factsheet Production
The Problem:

The Client, a macro hedge fund, uses old data for investment decision making. It constantly seeks historical data on interest rates from scanned documents available in the archives of central banks and the Financial Times newspaper. However, the required data was not available with any of the database vendors; moreover, there was no published material.
---
Aranca's Solution:

The websites and other archives were analyzed to understand the level of automation possible. The remaining data was manually collected and collated. Some issues of the publication were missing, and the data series was filled using interpolation. This data was scrutinized, cleaned, and organized so that it could be auto-uploaded to the Client's server. Using structured data, the reporting process was automated.
---
Client Benefit:

The Client received a completely clean setup of the old data series, which would have otherwise been impossible to create. It was difficult to get this work done, as it was manual in nature. Automation reduced the timelines drastically and increased accuracy.