Get Your Business Documents To Deliver The Message
A well-crafted business document that lays out facts and ideas in clear, concise, and easy-to-understand language goes a long way to get buy-ins from all stakeholders. This is important, whether you are a research organization, an entrepreneur, or a business firm that needs to present important decision-making issues.
Our Editorial & Presentation services team comprises professionals with experience in domains as diverse as print media, e-learning, corporate communications, marketing, linguistics, economics, finance, medical research articles, academic editing, and intellectual property. No matter what the content, our language edits and presentation enhancements turn your business document into a sterling piece of communication.
Editorial & Presentation Solution Portfolio
A wide range of Language Editing, Proofreading, and Presentation Design capabilities that you can choose from:
| | Editing | Presentation Design |
| --- | --- | --- |
| Reports | | |
| Brochures | | |
| Presentations | | |
| Annual Reports | | |
| Pitchbooks | | |
| Documents | | |
| Newsletters | | |
| Marketing Material | | |
| Business Plan | | |
| Training Material | | |
| Technical Manuals | | |
| Medical Articles & Journals | | |
| Manuals | | |
| Infographics | | |
| Mails | | |
| Proposals | | |
| PDF Documents | | |
| Press Releases | | |
| Cheat Sheets | | |
| Teasers | | |
| Flash Notes | | |
What you can expect…
You can rest assured that we will take care of:
---
Grammar and punctuation
Lexical choice and vocabulary
Storyboarding (top-down approach, seamless blending of points, flow, etc.)
Sentence and paragraph structure
Redundancy
Tone
Basic clean-up
Formatting
Template creation and conversion
Visual makeover
The Aranca Edge
We don't just have the experience; we have varied experience. Over the last 13 years, we have published nearly 100,000 reports
across domains and delivered them to over 1,500 clients all over the world.
---

Experienced & Qualified Team
---
We are a 30+ team of skilled and experienced editorial and presentation experts that delivers complex assignments such as infographics, pitch presentation slides, RFPs and proposals, reports, and company profiles for global clients.

Global Benchmarks
---
While our Editorial Support team is adept at using the Chicago Manual of Style for all editorials in American English, we are equally proficient in referencing the Oxford Style Guide for our clients in Europe, South Africa, and Asia.

---
Our Editorial Support team provides highly customizable editing services to meet specific client requirements, while our Presentation Support team is adept at customizing design styles to align with the client's brand guidelines.

Experience That Counts
---
Our team comprises people with 10+ years of relevant experience in domains as diverse as print media, e-learning, linguistics, economics, finance and others.

Ability To Manage Volumes
---
We deliver 500+ edited and designed business documents delivered every month for global clients across industry verticals.

Quality Assurance
---
Every document goes through at least two rounds of edit and design iterations to fix errors and maintain consistency in format and font as well as ensure adherence to guidelines.
Kevin Menezes
(Head – Editorial & Presentation Design Support)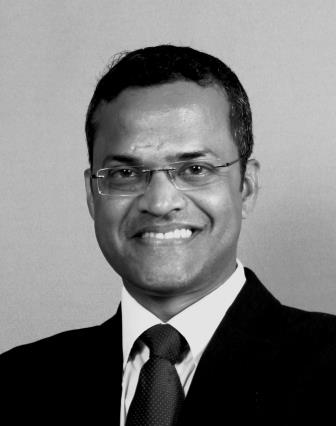 Kevin has more than 16 years of experience working across the print, e-learning and financial domains.
He commenced his career at the cusp of the century as an editor with Navhind Times. Thereafter, he worked with Business Standard, one of India's leading financial dailies, where he developed the Companies, Industry and Markets pages and a syndicated supplement by Financial Times, London.
Prior to joining Aranca, he helped e-learning giant Tata Interactive Systems (part of the $70 billion Tata Group) develop learning solutions in the Education, Banking, Financial Services verticals for clients such as McGraw-Hill.
Kevin manages the day-to-day affairs of the Edit desk and the Graphics team, overseeing quality, timeliness of deliveries, process improvements and training.
Shruti Sinha
(AVP – Editorial Support)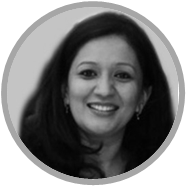 Shruti has around 12 years of professional experience in editing. She has been associated with Aranca's Editorial desk for almost nine years.
Prior to Aranca, she worked as an editor at New Media Communications Private Limited, where she handled the company's quarterly publication, Indo-Swiss Business, besides contributing to its other magazines.
In her capacity as AVP, Shruti edits complex assignments, oversees management of the work process, creates tests, reviews reports, and mentors new recruits.
Shruti holds a Masters in Arts (History) from the University of Delhi and a Post-Graduate Diploma in Public Relations from Bharatiya Vidya Bhawan, New Delhi.
Anand Gurav
(Manager – Presentation Design Support)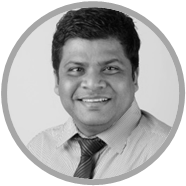 Anand has more than 10 years of experience working on PowerPoint presentations.
Anand started his career with Integreon Managed Solutions as a consultant. Thereafter, he helped investment bankers at Citi Fincorp and JP Morgan Chase with complex presentations. He also helped investment bankers prepare pitch books for products, marketing, analysis, dashboard, map info and graphics, and roadmaps as well as slideshows.
At Aranca, Anand manages the overall operations of the Presentation team. He has conducted training on production services skills and contributed to the implementation of quality improvement initiatives.
Anand has a Bachelor's degree in Science from Mumbai University and a Diploma in Desktop Editorial.
Aishwarya Nair
(Manager – Editorial Support)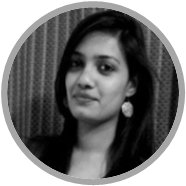 Aishwarya has more than eight years of experience in copy editing, proofreading and content management, including five years of experience in reporting, desk research and page-making for two national English dailies.
She manages a team of editors based in Aranca's Gurgaon office, ensuring timely, accurate and error-free delivery of research reports. In addition, she conducts internal grammar/language sessions for editors.
Aishwarya has a Master's degree in English Literature and a Bachelor's degree in Journalism.
For Samples, Packages & Rates
© , Aranca. All rights reserved.
United States | United Kingdom | China | India | Dubai | KSA | Japan