Healthtech Startups - Driving Innovations in Healthcare
Published on 04 Apr, 2023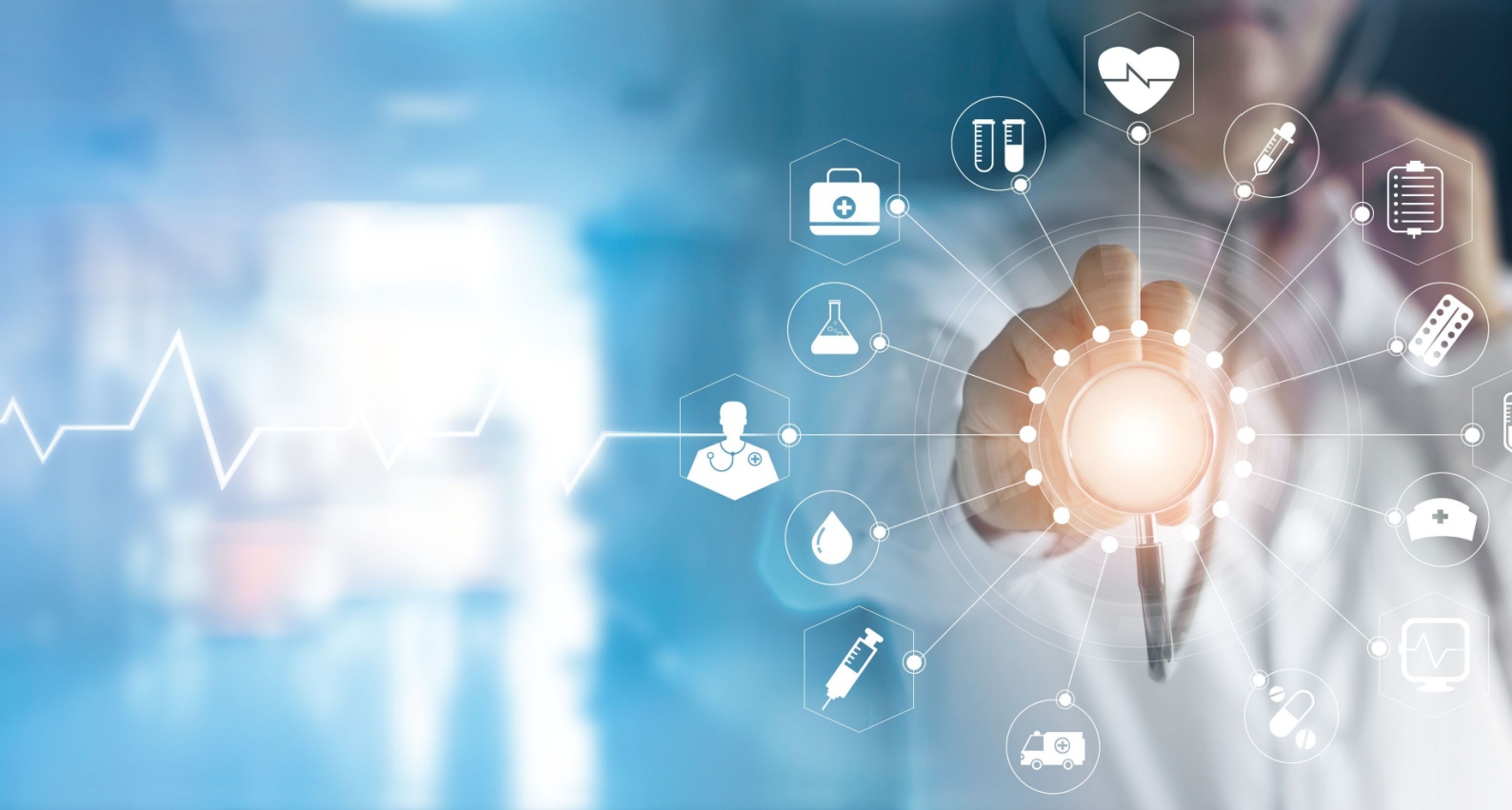 Technology enabled vertical of healthcare is known as healthtech. This sector has recently seen many startups offering innovative products or services that improve the distribution of healthcare or support it in other ways. While developed countries have seen its quick adoption, emerging nations are also increasingly accepting it and implementing these products to make their healthcare more efficient. The venture capitalist and investment companies have taken notice of the growth in this sector and have been investing in promising startups.
Today, technology has penetrated every sphere of our lives. One sector that has greatly benefitted from modern innovations is healthcare, especially in the last decade. The innovation and disruption provided by healthtech startups, has led to an increase in the quality of healthcare by leaps and bounds. From affordable insurance to simple access to doctors and medications to the development of tech-enabled life-saving treatments, healthcare is witnessing a revolution.
Digital health companies have attracted investors and raised more than USD 26 billion in VC investment across 1,413 deals through Nov 2022, according to PitchBook data. They defied the trend and raised substantial sums of money in spite of the market downturn and investor caution amid an unpredictable market.
Among the entrepreneurs and startups that have entered this space in the past decade, some have already gained Unicorn status due to interested investors. Some startups have already offered an IPO, thereby increasing their valuation. Additionally, a few have taken the off beaten track and tried strategic partnership to increase their reach.
Some interesting examples are:
Cera Care (UK and Germany) – Europe-based Cera Care offers medical care at home and aids customers in finding caregivers globally. It received a capital infusion of €310 million or USD 330. 35 in 2022. Cera is now the leading player in Europe's market for digital-first home healthcare due to the equity and loan investments. Cera is one of the continent's fastest-growing businesses in general. Its existing investor Kairos HQ, along with investors like Evolve Healthcare Partners, Vanderbilt University Endowment, Jane Street Capital, Schroders Capital, Yabeo Capital, as well as a number of other foreign institutional investors, led the funding round. For the equity part of the raise, Goldman Sachs International and JPMorgan Securities PLC served as Cera's placement agents.

Livongo (US) – A startup in healthcare, Livongo is part of Teladoc Health, Inc., helping people access and experience healthcare, with a focus on diabetes. The business offers diabetes services to large employers, an industry that is receiving significant investment in the drive for better coverage and lower costs. It has now joined the ranks of listed companies. It took out an IPO in 2019 and raised USD 350 million. The industry has hailed the IPO as a potential precedent for other startups that provide huge corporations and healthcare systems with disease management services.

Tata 1mg (India) – Founded in 2015, Tata 1mg provides e-pharmacy, diagnostics e consultation and health content. It entered the coveted unicorn club due to a new fundraising of roughly USD 40 million in a round headed by Tata Digital, which valued the business between USD 1.25 and USD 1.30 billion. The premium was approximately 5 times of 1mg's prior financing, which valued the business at USD 240 million.

Dabadoc (North Africa) – Founded in 2014, DabaDoc was established with the express purpose of bringing patients and doctors together, enhancing the patient's ability to find a doctor, and assisting doctors in scheduling. The startup was started bootstrapped by the founder Zineb Drissi Kaitouni, but later entered into a strategic partnership with the insurance company AXA Assurance Maroc. Technology company, Orange Middle East has entered into a joint acquisition agreement with AXA Assurance Maroc, for Dabadoc. With the help of Orange's technological assistance, the startup hopes to use the tri-partnership to expand beyond Sub-Saharan Africa and the Middle East.
Aprogen (South Korea) – Biotechnology company Aprogen, is in healthcare research. The company has proprietary technologies in antibody engineering and recombinant protein engineering. It has successfully established several cell lines for blockbuster biosimilars, including Remicade and Herceptin. In 2019, Aprgoen attracted USD16.7 million in investment from venture capital firm Lindeman Asia Investment and gained Unicorn status, with a valuation of more than USD 1 billion.

Although the healthcare sector has advanced significantly, it appears that we have barely begun. Vaccines for harmful viruses, therapies for life-threatening illnesses, early genetic disorder identification, treatments for mental conditions, and more seem to be within reach due to the development of modern technologies and their numerous disruptive use cases. Due to the nature of the work, they do, they offer an exceptional ROI to investors. Therefore, the future of healthtech sector appears to be promising because of driven founders and committed investors.