Hotels: Can the Industry Ride Out the Downturn?
Published on 12 May, 2020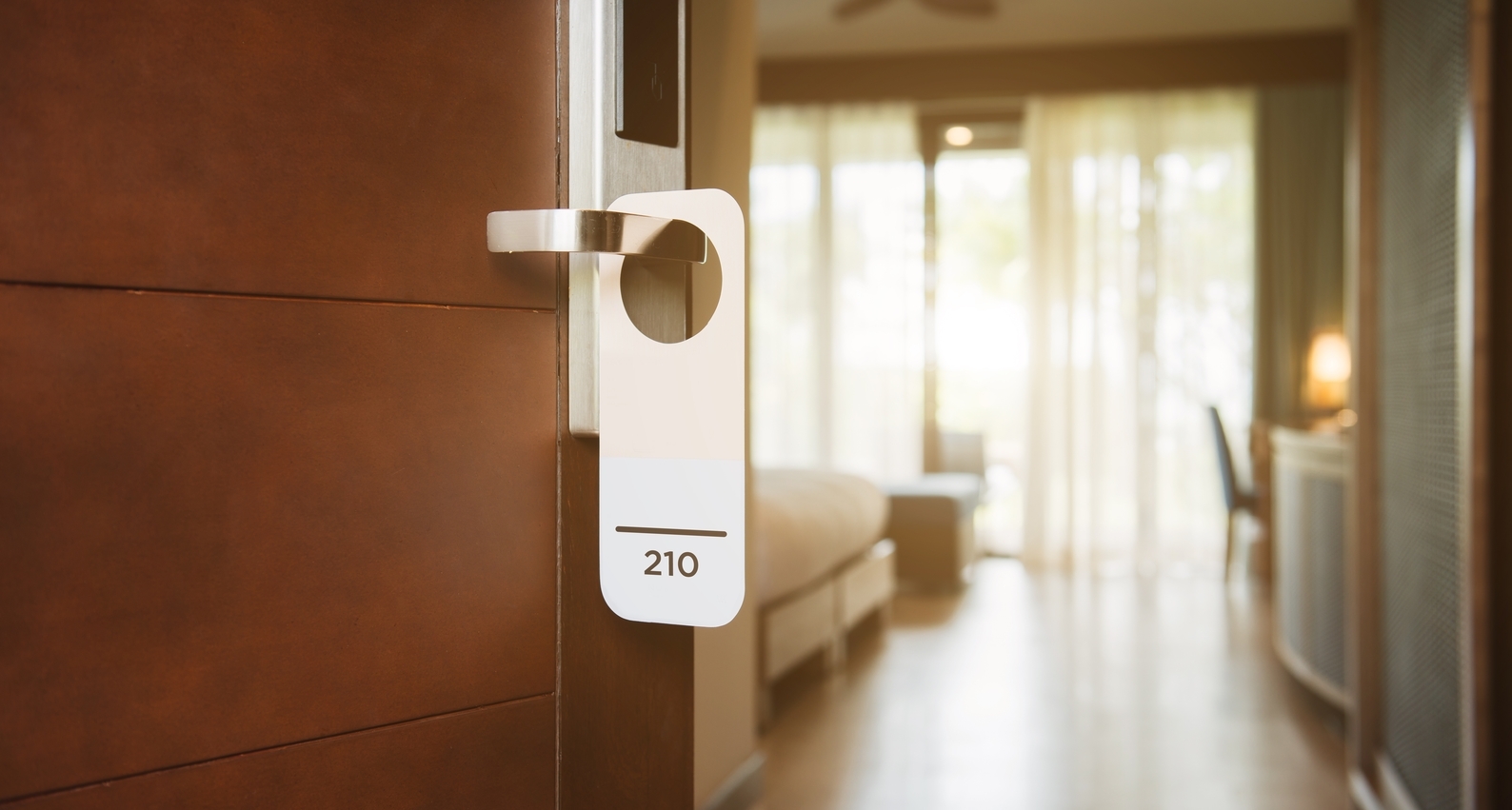 COVID-19 has affected all industries, hospitality being the worst hit. The complete ban on travel is costing the tourism sector billions of dollars. Challenges notwithstanding, the point is can hotels use this time effectively to prepare for the new reality likely to emerge in the post-pandemic period?
As COVID-19 spread, wreaking havoc, it forced countries to go into complete lockdown. The ban on movement has dealt a major blow to almost all sectors, particularly hospitality.
According to Mobility Market Outlook, the global travel and tourism sector is likely to witness an approximately 34.7% drop in revenue over the previous year to USD447.4 billion in 2020. The numbers could come down further, considering the cascading effect of the virus outbreak. Even if a vaccine is discovered in the near future, fear psychosis may keep travelers confined to their homes.
The hospitality industry, which includes accommodation and catering (hotels, restaurants), transportation, travel agency and tour operator services, is struggling to survive. Vacant rooms are translating into severe losses in the accommodation business that comprises hotels (big and small), B&Bs, guesthouses and hostels. Despite the challenges, there is a glimmer of hope for the hotel industry—it can utilize this downtime in a productive manner.
Assistance to medical sector – Hotels worldwide are providing accommodation to medical staff engaged in taking care of patients. While this will keep the ground staff occupied and productive, it is, more importantly, a noble gesture that is bound to generate goodwill for the brand. Travelers will perceive favorably brands that offered help in difficult times.
Communication – Traveling may have come to a standstill, but this should not stop hotels from continuing to communicate with their loyal guests. Being in touch through social media, emails or messages is essential to ensure top-of-mind recall. Once travel and tourism pick up, keeping channels of communication open will only prove to be rewarding for the brand.
Maintenance – This is the right time for hotels to undertake maintenance. Damages could be repaired, menus redesigned, or policies and procedures upgraded. As revenues are constrained, it would be advisable to not go for any major overhaul or renovation but spend judiciously on fixing just those damages that would make the hotel ready for business once the outbreak subsides and recovery sets in.
Digital transformation – Among other things, the pandemic has highlighted the significance of technological resources. With several countries under lockdown, work from home is the only option for businesses to keep operations running. This has considerably enhanced the relevance of technologies facilitating remote working and continuity of business processes. Once tourism picks up, hotels may still need to comply with social distancing, for which, they would require technology, for instance, robotic cleaning machines, digital payment platform or mobile check-in options. They would do well to utilize the time available now in building up the infrastructure needed to implement these technologies.
Relief funds – Governments across the globe have announced relief funds to help businesses survive and restart activities. Hotels could avail of this to tide over tough times.
Hotels need to strategize and prepare themselves in advance to cater to demand once tourism resumes. Certain steps could be taken to attract guests and build loyalty:
Offering discounts & cancellation policies – Discounts and easy cancellation policies will lure customers. With a limited customer pool in the beginning, as traveling will increase only gradually, the target audience for most hotels would be the same. Therefore, brands offering maximum value for money stand to win and rake in maximum business.
Maintaining hygiene – Even after the pandemic subsides, awareness about hygiene – one of its many aftereffects – will persist. Therefore, hotels must offer facilities such as mobile check-in and check-out, cashless payment, and contactless delivery of food to guests. Some other measures include selectively offering banqueting services and following distant seating practices in restaurants. Overall, they should follow policies for infection control and guarantee a safe stay to customers.
Revisiting revenue management strategy – The approach toward revenue management in the pre-COVID period may not be relevant in future when revenues are likely to be constrained and costs higher. It would, therefore, be ideal to hire the services of financial experts and re-draft the strategy to suit the requirement.
Preparing marketing plan – Hotels must plan marketing activities on a month-to-month basis, aiming to tap demand and maximize revenue. The focus should be on highlighting the hotel's USPs and definitely commitment to hygiene and safety of customers.
Doing contingency planning – To deal with unforeseen situations, it is important to have a contingency plan. For instance, hotels must be prepared for a second or third wave of the pandemic so that they are not caught unaware if the situation arises.
Travelling cannot be contained for long. It is bound to resume, albeit gradually. Once this happens, hotels can return to operating and recover the revenue lost. Until then, the time available can be used productively to prepare for the surge in demand.