Tech Sector Untouched by COVID-19 Slowdown; Over USD 5.8 bn Invested in March
Published on 08 Apr, 2020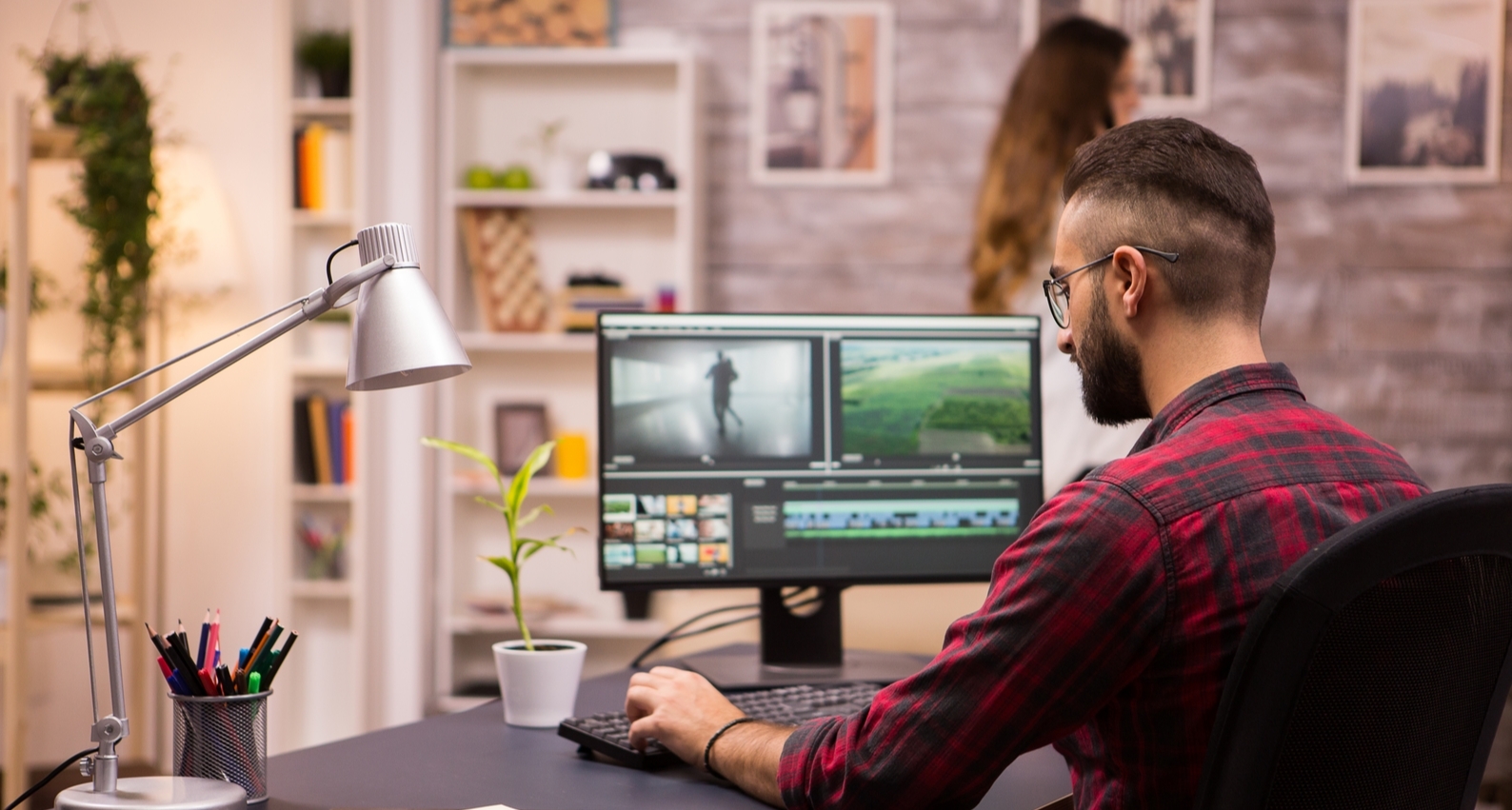 The spread of COVID-19 has brought several economies closer to recession. As forced shutdowns and isolation continue, industries struggle against falling demand, supply-chain disruptions and liquidity crunch. However, is the scenario bleak for all sectors, or are some sectors ironically benefitting from the crisis?
The outbreak of COVID-19 has created panic the world over. Countries going into lockdown has adversely affected the global economy. From the peak recorded as of February 20, 2020, the S&P 500 lost over 33% of its value in less than a month. Deal activity also seemed to decline with funds (venture capitalists/private equity) sitting on one of their largest stockpiles of dry powder in the last five years. However, this is not the case for all industries. The crisis has catapulted certain sectors to the forefront that are benefitting as people adjust to the 'new normal' of social distancing.
Technology has proven to be our savior. From online education to big data/cloud computing, we have moved online for most of our personal and professional requirements, and this may not necessarily be a short-term effect. Even after the pandemic starts to subside, fear would prevail for quite some time—virtual conferences and online lectures may become more of a habit than fad. In such a scenario, online services in education, big data and related segments may increase, a prospect that has already caught the attention of investors.
Online Education
The first institutions to be locked down were schools and colleges. In many countries, as this coincided with the start of the vacation season, the shutdowns did not create any major disruption to academics. However, several online platforms such as Toppr and Vedantu recorded over a 100% (month-over-month) growth during the outbreak. If the pandemic is not contained fast, online education and classrooms will be the order of the day. At the very least, this presents an ideal opportunity for EdTech platforms to market themselves and ensure stickiness for long-term benefit. Hence, online tutorials, virtual teachers and VC classrooms will soon see a boom.
If the numbers are anything to go by, the trajectory has already started moving upward.
Capital Invested YoY change for March (15-30th)

Source: Pitchbook, Aranca Analysis

Implied Valuation (USD m)

Source: Pitchbook: Post money median valuation during March
Top 5 deals in March 2020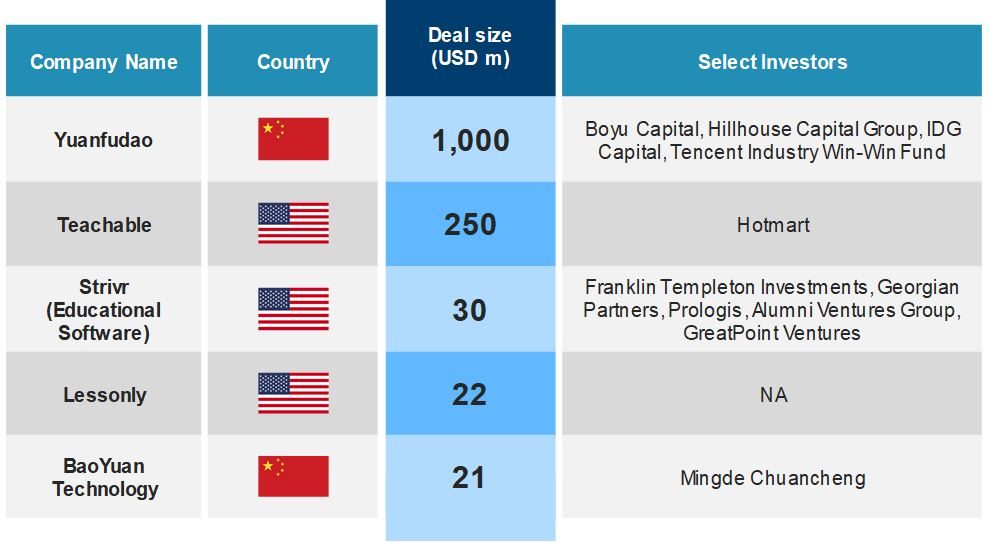 Big Data
Lockdown in the aftermath of COVID-19 has literally made almost the entire corporate workforce go online. Work from home (WFH) was initiated by companies that were either technology-based or could afford employees to log in from a remote location. Microsoft reports it has seen a significant spike in MS Teams usage, from 13 million daily users in June 2019 to over 44 million in March 2020. Last month, over 900 million meeting and calling minutes were generated on Teams platform in a single week. Amid the increased use of cloud computing and virtual data terminals, investment in big data has risen. Moreover, with no sign of lockdowns being lifted anytime soon, these numbers will continue to increase.
Virtual offices are going to become increasingly popular in future. Most offices will only exist in cloud and not in a brick and mortar structure. Hence, the sector's valuation is set to increase.
Numbers seem to support the hypothesis.
Capital Invested YoY change for March (15-30th)

Source: Pitchbook, Aranca Analysis

Implied Valuation (USD m)

Source: Pitchbook: Post money median valuation during March
Top 5 deals in March 2020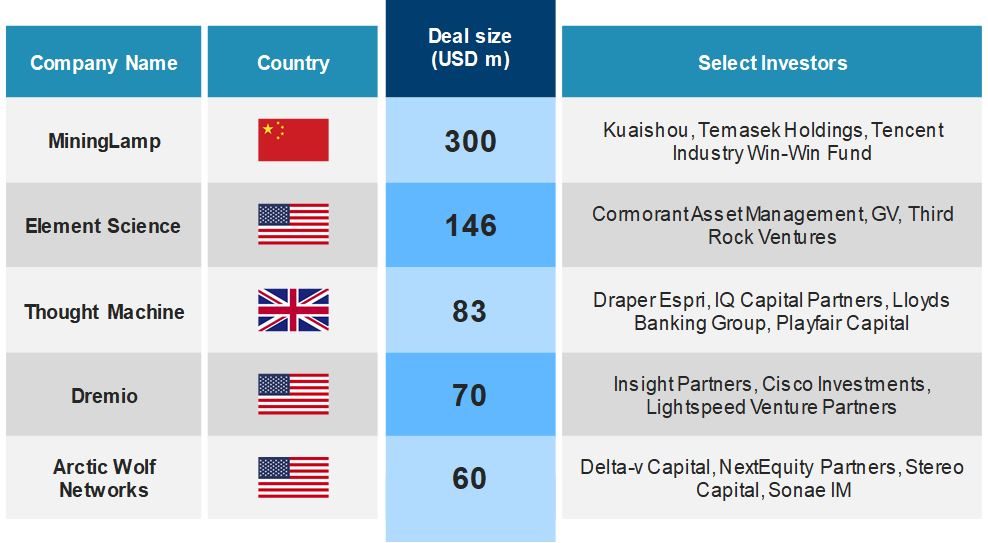 Technology has come to our rescue in the current trying times. Most companies are planning to invest more in their digital strategy to ensure business continuity during crises.
While the outbreak has triggered shutdowns and affected many industries, sectors that embrace technology and digitalization or are technology-based will not only survive but also thrive. With the change in perception and needs, a 'new normal' will emerge where virtual services will grow.