COVID-19 Lockdown Plays Well for Gaming Industry
Published on 14 May, 2020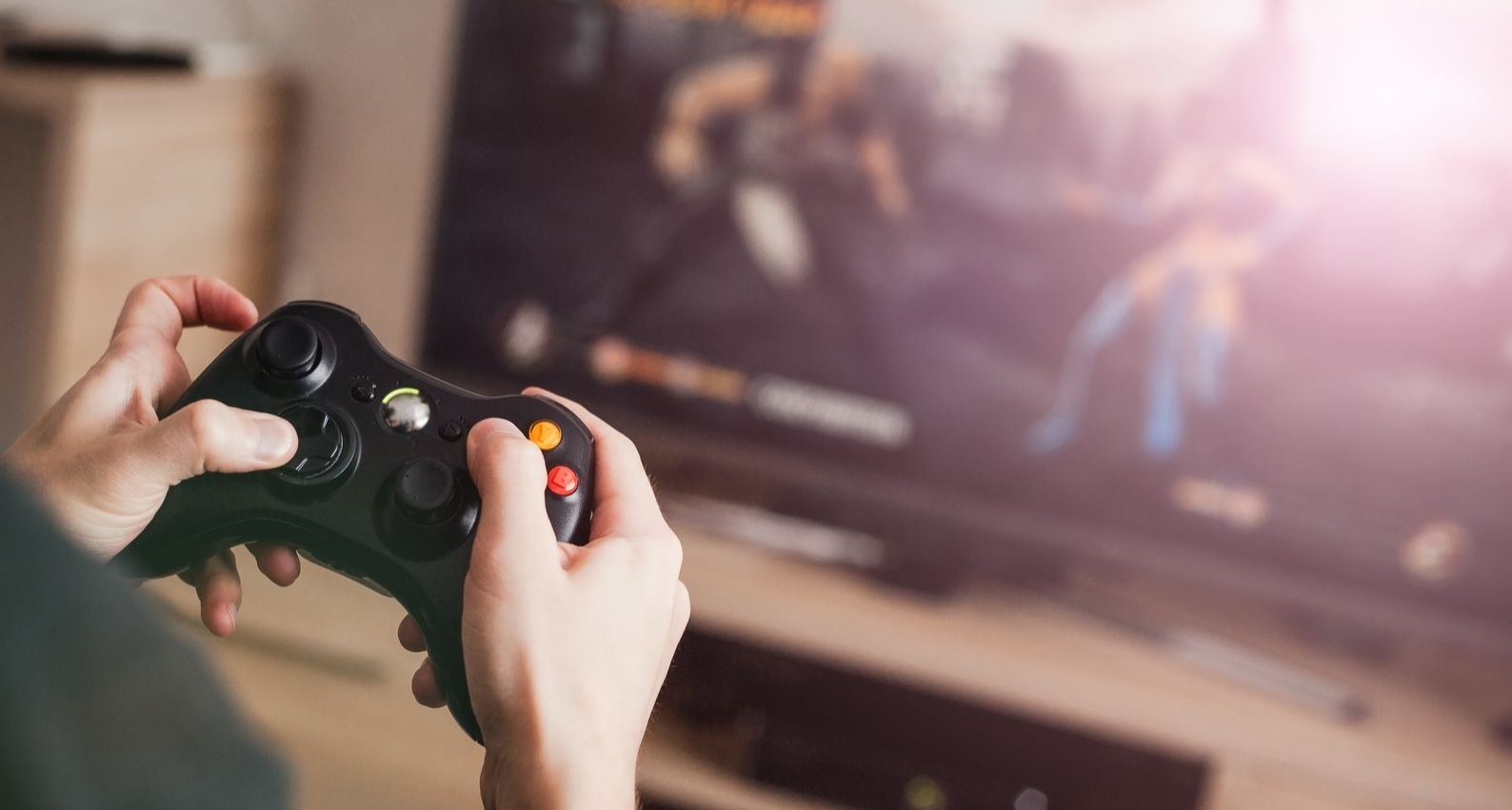 Natural disasters, recessions, and other such devastating events tend to catalyze industry-wide trends and shift the power balance between sectors. COVID-19's effect on various sectors, particularly gaming, will be in line with this notion.
The video gaming industry has grown tremendously and captured a huge portion of people's time and entertainment spending. The industry includes not only professional gamers, but also the casual ones, particularly, the millennials and Gen Z. As per The Economist, consumers spent approximately $120 billion on video games (excluding the related hardware), an amount around thrice that was spent 15 years ago. The industry is more than thrice the global box office (twice, if home video and streaming services are included) and four times the recorded music industry.
Unlike other sectors that are witnessing a drastic decline in demand due to the pandemic, the gaming industry has seen an uptick in demand which is showcased by positive stock returns. As of April 17, 2020, when the S&P500 fell by more than 15% in the previous two months, stocks of the top listed gaming studios in the US, including Activision Blizzard, EA Sports, Zynga, and Take-Two Interactive Software, on average gained 7.8%.
Stock Price Performance

Source: Capital IQ
Note: Share Price Performance between February 17, 2020 and April 17, 2020; Gaming Index includes Activision Blizzard, EA Sports, Zynga, and Take-Two Interactive Software
There are multiple reasons for this diverse trend.
The lockdowns enforced to contain the spread of COVID-19 have confined people to their homes. This offers a captive audience for digital entertainment. As per research conducted by CNBC and Verizon, for the week ended March 19, 2020, gaming captured a large chunk of the incremental Internet traffic in the US, with an astounding 75% increase in traffic compared with the 12% and 20% increase seen in digital video and web traffic, respectively, compared to the previous week. The unprecedented concurrent volumes surged to such an extent that the online services of Nintendo, Sony, and Xbox all crashed during this time. CS: GO (Counter Strike: Global Offensive), for example, crossed one million concurrent players for the first time since its launch within days of the lockdown in the US. This outperformance was driven by several factors. Unlike movies and TV shows that have limited run times, there are no time constraints when playing your favorite game. Also, during a time such as these where people have gone into physical isolation, the ability to interact, albeit through virtual avatars, and experience content with friends and family from a safe distance becomes particularly important.
Weekly increase in data usage in the US during the COVID-19 shutdown

Source: Statista
Note: Week-on-week growth as of March 19, 2020
The increase in time and data traffic spent by the gamers led to improved monetization through growing worldwide sales of digital (+53%) and physical copies (+82%) of games as well as consoles (+155%).
Weekly increase in global sales in the Video Games Industry during the COVID-19 pandemic

Source: Statista
Note: Week-on-week growth for the week ended March 22, 2020
The pandemic has also led to an increase in per user spending on games. For example, PUBG, in March 2020, raked in $232 million, an increase of 21% compared to February 2020 figures (and over a three-fold increase, year-on-year). Games such as Pokémon Go reinvented themselves to keep revenues flowing in during the lockdown period. Niantic, the developer of Pokémon Go, altered the location-based augmented reality (AR) game for indoor play by showing the digital creatures inside players' homes. Following the change in mid-March, spending on the game, which went down due to the pandemic, again saw an upswing.
Pokemon Go Player spending during COVID-19 in 2020, by week ($ millions)

Source: Statista
Note: Represents global data; dates represent the beginning of the week
Another emerging trend in the industry attributed to the pandemic (and the impending recession) is a pickup in bundled subscriptions, such as Microsoft's Game Pass and Apple's Arcade. As recessions bring about higher unemployment rates and constrain consumer spending, low-cost, high-value modes of entertainment would thrive. These bundled subscriptions are like music streaming services, where players obtain access to a whole catalog of games for a fixed, monthly fee. Although this reduces the upside for a game developer, it also reduces the monetary risk and provides a reliable path for monetization of games that neither work as marquee titles nor fit the micro-transaction model. Furthermore, such subscription models offer greater creative liberty to production studios and diversify playtime for gamers.
As the effects of COVID-19 dissipate and the situation returns to normal, old routines will be reinstated, thus reducing free time. However, the avid gamers that these testing times produced, with negligible customer acquisition costs, would continue to play their favorite games and bring in revenue for the gaming industry.