Security of Natural Gas Supply (Europe)
Published on 20 Oct, 2022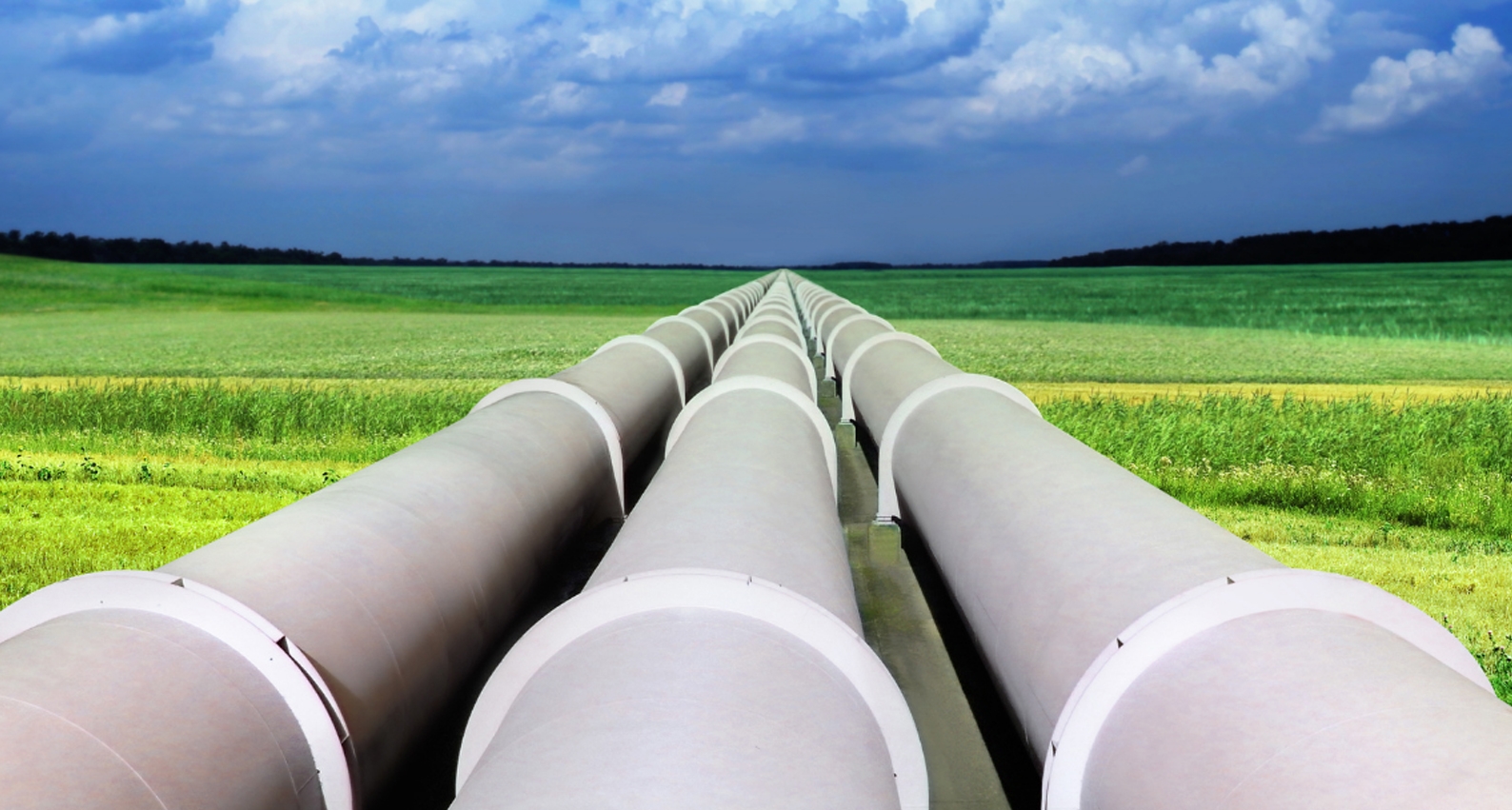 Prices of gas and electricity increased substantially across Europe in 2021–22 and are expected to rise further in 2022–23, as Russia began limiting gas supply to the region in response to the sanctions imposed. However, individual countries have taken several initiatives such as expanding storage capacity and coal and oil generation to reduce dependency on gas; reducing industrial, residential, and commercial demand; increasing imports from other countries; and investing in new infrastructure that would help secure supply and ultimately lead to stability in prices.

Russia is the second-largest natural gas producer globally and the largest exporter to Europe. It accounted for ~40% of the total natural gas exports to Europe in 2021. However, with Russia's Ukraine invasion, supply reduced to 10–20% in Q2 2022 and is expected to fall further in H2 2022 and H1 2023.
European countries: Reducing dependency on Russian gas
Many European countries decided to reduce imports from Russia due to the stringent initiatives taken by the latter.
| Natural Gas Supply | 2021 | 2022–23 (E) | Decline (%) |
| --- | --- | --- | --- |
| Other CIS | 53 | 50 | 5–10% |
| Other EU Countries | 45 | 19 | 50–60% |
| Spain | 10 | 2 | 75–85% |
| Poland | 10 | 1 | 80–90% |
| France | 13 | 5 | 60–65% |
| Turkey | 27 | 15 | 40–50% |
| Italy | 31 | 18 | 40–50% |
| Germany | 51 | 22 | 50–60% |
Units: BCM
Impact on prices
Limited supply from Russia pushed up prices in 2021–22. Prices surged 2x times from $16/MMBTU in Q3 2021 to $32/MMBTU and are forecasted to rise until H2 2023. However, the growth rate is expected to slow down in 2023 vs. 2022 due to various initiatives by multiple countries.
Initiatives taken by European countries to secure natural gas supply
Increase in storage capacity
The EU aims to achieve 80% storage levels by the end of this summer (H2 2022) and 90% by 2023. France and Germany have set above 90% target in H2 2022.
Increase in coal and oil generation to reduce dependency on gas
Coal capacity is expected to increase to 8 GW (Gigawatt) in Germany and the Netherlands for coal-fired generation by early 2023.
Reduction in industrial demand up to 9 mcm/d
Countries such as Germany and Italy have been trying to reduce industrial demand by at least 10% by the end of 2022 or early 2023.
Cutback in residential and commercial (heating) demand up to 28 mcm/d
Countries such as Germany and Italy have been trying to reduce heating demand by at least 5–10% by the end of 2022 or early 2023.
Increase in Western European LNG imports up to 20 mcm/d
Imports from other regions such as Africa, the Middle East as well as within Europe, including Norway and Netherlands, have been initiated.
Additionally, individual countries are extending contracts with partners other than Russia as well as investing in infrastructure.
Germany
Extended contracts with other partners: Germany increased the sourcing of natural gas from Norway and the Netherlands. Norway is expected to increase production from 114 BCM to 122 BCM. Furthermore, Germany is making new legal arrangements with Denmark and Austria for gas supply in 2022–23. It has also approached Qatar for LNG supply.
New investments/government initiatives: The country is building two liquefied natural gas (LNG) terminals that are expected to start by 2023. The government has rented 4 FSRUs (Floating Storage Regasification Unit (FSRU)) to import LNG from Norway. It is also planning to flow Algerian gas to Germany by expanding pipeline capacity connecting Spain and France. The government is incentivizing the saving of gas by industry and has already restarted coal-fired power plants as a substitute for gas.
France
Extended contracts with other partners: France signed a strategic energy deal with the United Arab Emirates (UAE) for joint investment in sectors like hydrogen, renewable, and nuclear energy.
New investments/government initiatives: The country plans to install an offshore terminal to receive LNG at the northern port of Le Havre in September 2023. France could requisition gas-powered electricity generation plants if gas supplies are threatened.
Italy
Extended contracts with other partners: In 2022, Italy concluded a deal to progressively increase Algerian gas deliveries to Italy through the Transmed pipeline by up to 9 billion cubic meters annually in 2023–24. The country is already in the process of entering into an agreement with Qatar and the US for gas supplies.
New investments/government initiatives: Italy is planning to expand its methane fields. The government has put mandates on the minimum and maximum levels for heating and cooling across the country. The Italian government is lending state-owned firm Gestore dei Servizi Energetici (GSE) 4 billion euros ($4.17 billion) to buy gas to boost stockpiles.
Poland
Extended contracts with other partners: The country has increased supply from Lithuania via the GIPL gas link. Poland is quadrupling its gas import capacity with a pipeline from Norway — dubbed Baltic Pipe — and an LNG terminal. It could soon be able to aid Germany and eliminate the need to import from Russia.
New investments/government initiatives: Poland's PGNiG plans to expand gas storage capacity to 4 billion cubic meters (+25%) by next year. The country's few existing gas storage facilities are 97% full, but the current storage capacity of 3.2 billion cubic meters (bcm) is small compared to the annual consumption of about 20 bcm.
Czech Republic
Extended contracts with other partners: Energy company ČEZ and the Czech state have secured storage capacity in a liquefied natural gas (LNG) terminal in the Netherlands that will reduce dependence on Russian gas by roughly one-third. The terminal at Eemshaven, Netherlands, is still under construction and will go into service in Q3–Q4 2022.
New investments/government initiatives: The Czech Republic and Germany signed an agreement to accelerate the transition to low carbon energy and reduce Russian fossil fuel dependency. The Czech Republic plans massive expansion of nuclear energy to ensure energy security by 2036. Also, it has been filling up gas storage facilities, which are now about 80% full, to mitigate supply issues.
Bulgaria
Extended contracts with other countries: In July 2022, Azerbaijan agreed to supply Bulgaria additional 0.5–1 BCM of natural gas per year. In Q1 2022, the country agreed to deliver 1 BCM as well. A new pipeline via Greece will help the country import additional natural gas from Azerbaijan.
Government investments: Bulgaria and Greece completed the construction of the EUR 220 million gas interconnector with an annual capacity of 3 BCM that allows gas from Azerbaijan to flow to Italy and the wider Southeast Europe (SEE) region.
Romania
Extended contracts with other countries: The country is in talks with Hungary to sign a deal to increase the capacity of the current pipeline from 1.7 BCM to 2.5 BCM and subsequently to 3 BCM. Also, it has increased sourcing from Azerbaijan, Qatar, Egypt and the US.
Government investments: It is planning to tap into the offshore reserves of >200 BCM in the Black Sea. Furthermore, the government aims to increase coal-generated electricity production by 300 MW at the Oltenia Energy Complex, and production of energy from wind and solar sources by 950 MW.
Turkey
Extended contracts with other countries: Turkey is in talks with Israel and Turkmenistan to supply additional natural gas. The country also plans to increase supply from Algeria and Azerbaijan via TANAP.
Government investments: Turkey plans to rely on alternate sources of energy and targets to complete phase 1 of the 4.4 GW nuclear plant (Turkey's first) by May 2023.
Therefore, the EU has taken steps to meet its energy requirements and reduce dependence on Russia. While it is a long process, it will help Europe gain self-sufficiency and tide over this lean period.