Ways for CSPs to Make More Money from Enterprise and Industrial Use-Cases
Published on 15 Jul, 2021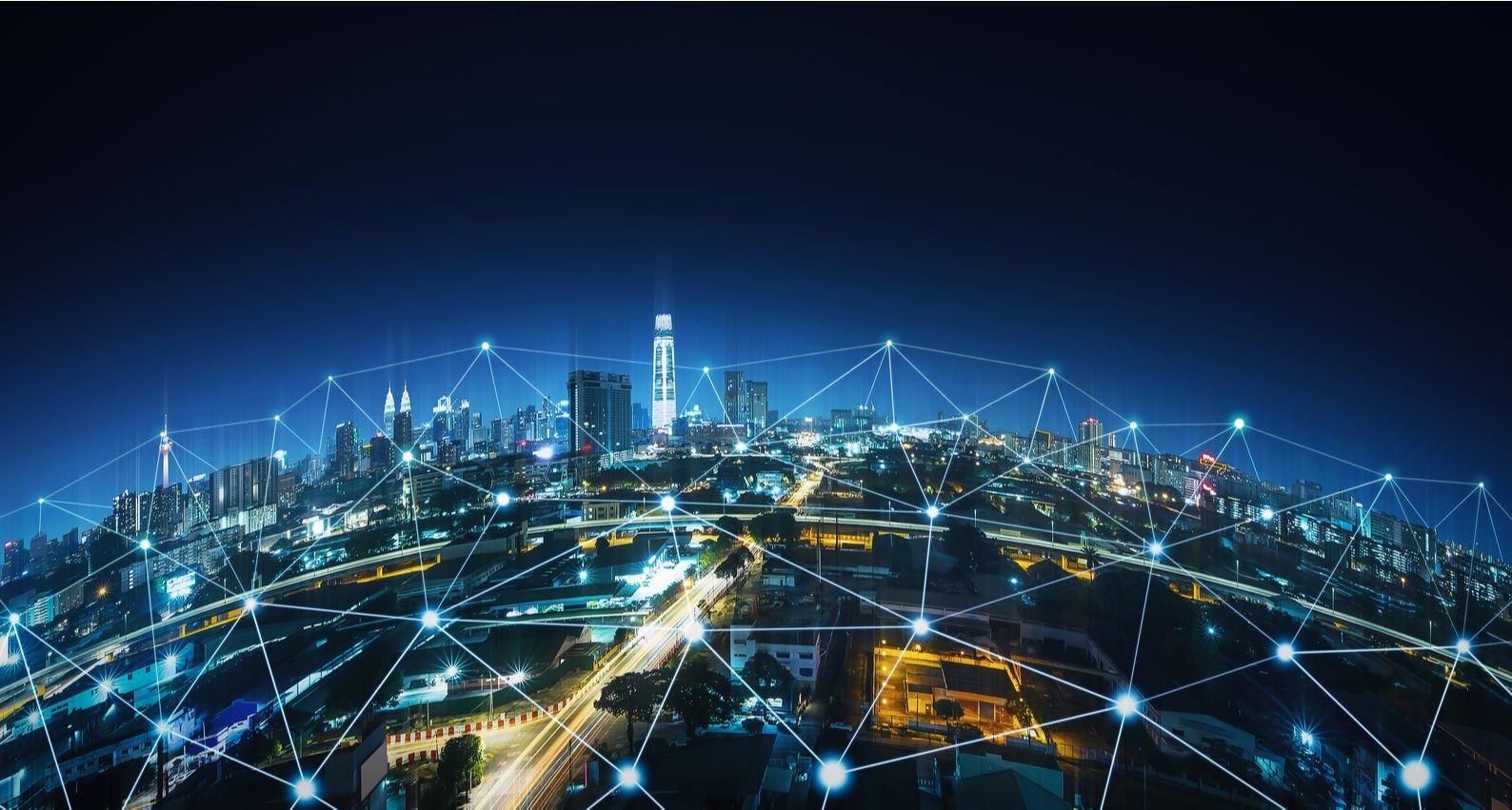 With continuous technological advancements in the telecommunication industry, companies can now look for new avenues to meet the ever-changing consumer and business demand and seek novel ways to generate additional revenue from various industry and enterprise use-cases.
Introduction
The telecommunication sector has witnessed exponential growth in terms of user-base and revenue for the companies over the past few decades. The industry has helped businesses achieve their communication and security goals, besides offering a plethora of value-added services to their customers. As the society progresses with more effective digital tools and rapid technological developments, companies will gain more prominence.
However, despite the introduction of new wireless standards and opening of spectrums, market saturation is still inevitable for many telcos. According to recent studies carried out in the US, Europe, and APAC markets, telecom companies are now looking to diversify their service offerings by entering new markets. For instance, in India, the launch of its Payments Bank, Airtel has opened a new business segment for the telcos, which includes offering of financial products and services such as Savings Bank Accounts and Insurance.
In order to sustain business and make more profits for future investments, communication service providers (CSPs) must transform themselves into platforms offering potentially great opportunities for both businesses and consumers, by exploring other areas and investing in trending technologies. This can be achieved by entering new business segments, launching brand-defining products and services, and customer loyalty programs that can beat competition. By leveraging cutting-edge technologies such as Artificial Intelligence, Automation, Internet of Things, 5G, and Big Data, CSPs can ensure meeting the needs of the future consumer market adequately.
Objective and Research Methodology
We look to identify the potential business adjacencies in various industrial and enterprise use cases that can be explored by telecom companies to add value to customers and clients, and maximize their revenue generation capabilities.
Summary
Most successful CSPs have worked with multiple generations of technologies and handed huge numbers of customers. Leveraging such experience, CSPs could diversify their businesses and service offerings through the 3C&1F Approach:
Communication technology centric (through Voice and Data Services)
Customer centric
Content centric
Financial products centric
For industrial and enterprise specific use-cases, in the coming years, global telecom firms would position themselves as companies that are either focusing on communications-technology, customer, content, or a combination of all these, while financial product centric approach could be used for B2C offerings.
For instance, Reliance Jio could position itself as a communication technology, customer, and content-focused telecom company, while Airtel may position itself as a customer-centric firm in the telecom market. BSNL on the other hand, may continue to retain its communication technology focused approach through their voice and data services.
Following are some of the potential use-cases and application areas where telecom firms can add business value and generate revenue for companies:-
Technology

Customer

Content

Use-Cases

Type

Offer Smart Device

Sublet Spectrum

Sharing RAN

Cloud storage

Network OSS and MRO services

Customer Handling Services (BSS)

Offer entertainment OTT services

Data Aggregation services

Advertising services

Automobile

B2B

✓
✓
✓
✓

Drone-Tech

B2B / B2C

✓
✓
✓

Industrial Safety

B2B

✓
✓
✓

Education

B2B / B2C

✓
✓
✓
✓

Healthcare

B2B / B2C

✓
✓
✓
✓

Hospitality

B2B / B2C

✓
✓
✓
✓
✓
✓

Energy Industry

B2B

✓
✓
✓

Manufacturing

B2B

✓
✓
✓
✓

Banking

B2B / B2C

✓
✓
✓

Mining

B2B

✓
✓
✓
✓
OSS: Operational support service
MRO: Maintenance, repair, and overhauling services
Automobiles
Telecommunications and associated technologies are gradually taking over the conventional driving. Telecommunications can be used to send and receive comprehensive data from cars to improve driving experience and vehicle maintenance. CSPs can come up with proprietary smart devices that can be paired with cars and autonomous / self-driving vehicles, such as a health-tracking devices to track the passengers' health in real time. CSPs can offer cloud storage services for vehicular data for automobile companies in-order to better track, manage and generate insights from raw data collected. Furthermore, services like on-demand streaming can be integrated with vehicles. They can also collaborate with companies / startups or even fast-food chains to offer in-car advertisements.
Drone-Tech
Telecom companies can offer network support such as Wi-Fi connectivity via drones in specific regions, areas (such as office complexes, malls or a small community) and remote places. They can also build partnerships with data processing and analytics service providers to transform raw data into meaningful geospatial products, such as digital terrain models, orthophotomaps, and 3D models, while image data analysis would help in creating insights. On the advertising front, CSPs can utilize drones to advertise a firm's products and services through displays / banners.
Industrial Safety
Telecom firms can provide smart safety devices in industrial areas to track workers' health parameters as well as their movement and warn them about possible hazards in the working area. They can build dedicated cloud storage services to manage the database of industrial workers and maintenance-monitoring data in a factory for improved record-keeping. Additionally, CSPs can offer advertising of safety gears and other equipment for industries.
Education
Telecom companies can further penetrate the education sector by providing proprietary tablets and other learning tools in collaborations with education companies that can target students and working professionals. Companies can explore new fields such as m-infotainment, m-connectivity, and m-education through the mobile-enabled platform. CSPs can also offer dedicated cloud storage systems for educational institutes or group of institutions in a region and facilitate channels dedicated to fun-based learning programs for children. With regard to marketing, CSPs can also partner with organizations to promote their contents and educational programs.
Healthcare
Telecom operators can provide network infrastructure and equipment that are inter-connected with patient monitoring devices. The futuristic applications could include mission critical applications such as tele-surgery. CSPs may continue to provide traditional networking services (e.g. private networks, managed LAN, IoT platforms, and network slicing) to healthcare providers in order to build a strong presence and customer base in the industry. The companies can upsell through finding the pain points of customers, and deliver higher value-added services on top of their connectivity portfolios. Additionally, CSPs can provide cloud storage services for tracking and maintaining patient-records and databases. Telecom firms can also assist hospitals and other healthcare institutions with dedicated in-house entertainment and media channels.
Hospitality
Telecom companies can provide a network set-up for hotel staff that could help them cater to guest's requirements through smartphones or other smart devices. Security personnel can utilize radio interfaces provided by CSPs for internal and external calls. With real-time information, housekeeping staff can operate more efficiently to ensure that rooms are ready for guests upon check-in, increasing visibility of managers in all operations. Guest and staff databases and records can be managed using a cloud infrastructure provided by CSPs. Telecom companies can offer dedicated streaming and entertainment services in hotel rooms and can also help hotels advertise their holiday packages and other services directly to the guests via TV and other in-house advertisement means.
Energy Industry
Telecom companies can offer cloud storage capabilities to energy firms to help them manage all back-office requirements and database. Network capabilities and infrastructure provided by telcos would help energy companies deliver actionable insights on their energy data and reports. Furthermore, CSPs can promote Energy firms' sustainable development goals (SDGs) and feature their product/service offerings through paid advertising.
Manufacturing
Telecom providers can benefit from several opportunities in the manufacturing industry, such as providing network-enabled smart devices like tablets to track and monitor production activities of firms. This would facilitate better control of connectivity along with overall IoT package, including mobile, fixed and nomadic wireless services. Moreover, telecom companies' network infrastructure would help integrate all assembly devices through a common interface, such as machine-to-machine (M2M). This would boost the Industry 4.0 initiatives by targeting new factory builds (reducing upfront networking costs) and factory refurbishments (avoiding ripping-out of cables). CSPs can also provide network capabilities for cloud storage for manufacturing database and other product and equipment information. Additionally, CSPs extend data aggregation capabilities to manufacturing firms to derive actionable insights for their production and processes.
Banking
Telecom companies can merge with banks to provide value-added services to customers to improve their experience, such as free current account, higher interest rates on savings accounts, cashback features for mobile payments or instant transfers. Telecom companies can now reach out to their customers and extend their existing portfolio of products by adding financial services, which would bring additional profits to them. Customers bound by more products are less likely to change providers, which would reduce churn rate and client maintaining costs. CSPs can provide a robust network to resolve customer queries by providing efficient email response services, websites, and a network for call centers. They can also offer cloud-based services to banks to better manage their customer database for ease of reference. Furthermore, telecom companies can offer the network channels through which banks can advertise and promote their products and services.
Mining Industry
Telecom companies can cater to high-traffic, low-latency, high-reliability, and high-security demands of new digital devices and software required for mining purposes. CSPs can offer network infrastructure for internal communication for workers during mining operations. Services like data aggregation would help derive insights on improving the mining process and techniques by continuously monitoring and providing analytics to help enhance production, processing, logistics, safety and sustainability. Data collected from mining operations can be stored over cloud platforms provided by CSPs.
Conclusion
In order to stay relevant, telecom companies can leverage their assets and expertise in building network infrastructures, and customer experience to develop business around IoT connectivity, OTT, and content services for industries and enterprises. This would allow them to leverage their technology, data, processes, and assets, thereby ensuring increased revenue generation.