Startups with Their Organic Products are a Threat to FMCG Sharks
Published on 02 May, 2023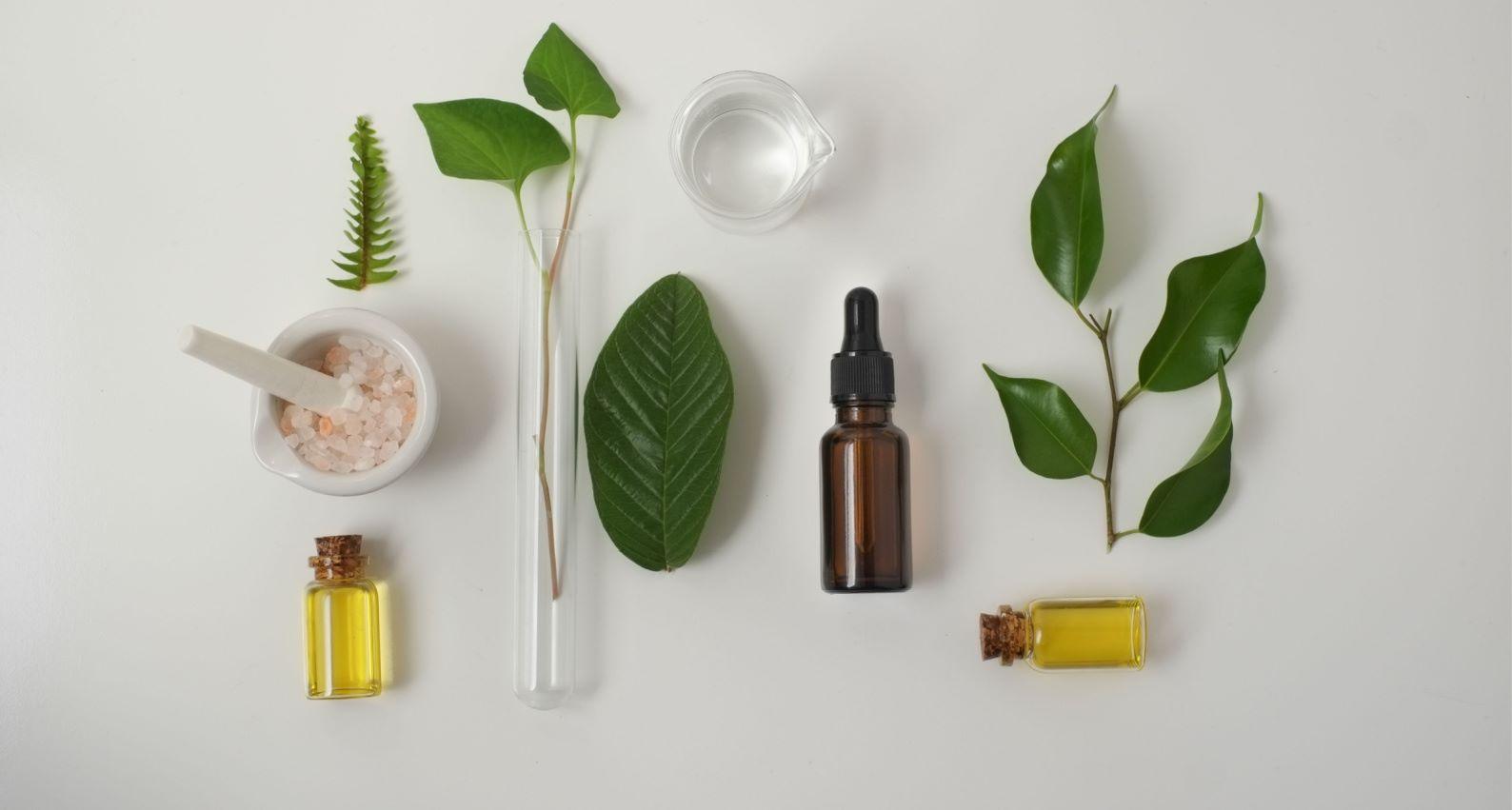 With e-commerce becoming mainstream, customer perspectives have gained prominence. The opinions and experiences of other consumers highly influence potential customers; this is especially true for daily-use products (for skin and hair). Consumer reviews about the quality, ingredients, and their efficacy as well as pricing are a major deciding factor. The keywords organic/natural ingredients that startups use in branding have attracted millennials and Gen Z, leading to increased sales. To highlight their innovative USPs, we have drawn a comparison of customer opinion of beauty startups using organic ingredients against established FMCG brands that are chemical based. The comparison shows customers' increasing preference for products with natural/traditional/ayurvedic ingredients.
In today's digital world, where everything is connected, the voice of customers is instrumental in determining how well a product performs in terms of the overall customer satisfaction, quality, and brand reputation. The advent of social media and online marketplaces has made it simpler for consumers to share their feedback on a particular brand. Hence, the voice of customers enables prospective buyers to get an understanding of what sets brands apart and which one might better suit their needs.
Organic branding startups in the personal care industry have disrupted the market by emphasizing the importance of organic ingredients. Their range of products, including shampoo, body and face wash, moisturizer, and hair oil, is made from natural ingredients. These products have gained a loyal following due to their superior quality and effectiveness. The startups' commitment to using organic ingredients has resonated with consumers who are increasingly concerned about the impact of synthetic chemicals on their health and the environment. The startups are standing by their promise by providing natural products and gaining customer trust. This in turn prompts them to use innovative business models, such as subscription-based services, to hook and engage the customer for the long term.
Startups have catalyzed the shift in customer perception from fancy products to organic products and raised awareness of the negative impact of chemical-laden products. This has sparked a revolution in the personal care industry, forcing other brands to follow suit and offer products containing natural and organic ingredients.
As consumers show more interest in organic products, the market share of many well-known businesses selling items with chemical bases has been affected and is anticipated to shrink. By merely educating consumers about the advantages of organic products, startups are successfully gaining market share. To gain further insight, we have evaluated customers' testimonials for a specific organic branding startup versus the most chemical-based popular and established brands. Certain themes emerged through our research.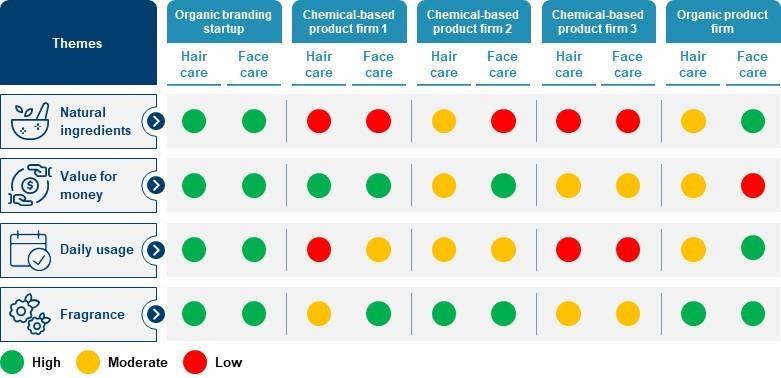 Differentiating themes from the customer's perspective:

1. Natural ingredients – Consumers prefer hair products that have no harmful chemicals such as parabens, sulfates, mineral oil, and synthetic fragrances. They also would like the products to be dermatologically tested and safe for all skin types. They believe established brands contain strong chemicals that cause headaches as well as dry, brittle, and frizzy hair. Similarly, customers state that face creams loaded with heavy chemicals result in oily skin, acne, or skin damage.
The startup has performed well in this criterion as it has proven its claim of selling toxin-free and organic products such as onion-based ones. Its hair care products have also received positive reviews from customers, as these contain only natural ingredients and no harmful chemicals. The company's face creams are also known to be gentle and beneficial for the skin. The startup claims all its products have been dermatologically tested on different skin types.
2. Value for money – Hair and face products available on offline and online platforms are costly. Customers believe that established brands are both affordable and give value for money, but they appreciate the pricing and offers by the startup. The startup offer of discounts or free products when paid through digital wallets also incentivizes customers. In addition, they provide many such subscription-based models that help create a connection with the customers.
3. Daily use – Very few established brands have found favor with customers for their daily shampoo or face cream. Most users have reported a negative impact on their hair or skin due to the harshness of the products. The startup has lived up to its promise of offering toxin-free and organic products. The company has received positive reviews for their daily shampoo and face cream, leading to its popularity.
4. Fragrance – Shampoos and creams with a strong smell are mostly likely to have higher chemical content, as perfumes and artificial ingredients are added to enhance fragrance.
Customers prefer shampoos and creams that have a subtle, soothing fragrance. The startup, which has a very mild smell in all its products, has received a thumbs up from customers and is gaining goodwill in that area.
While customers consider various parameters when buying products online, we have considered those most relevant for hair products. Our finding revealed that the organic startup brand we investigated has gained momentum due to its use of natural ingredients and environment-friendly image. Modern customers have awareness and are health and environment conscious. They prefer using natural and organic ingredients over chemicals. New-age personal care brands have designed their products to meet this demand and are thus capturing the market share of more established brands.
This is not a short-term trend but a long-term effect that would continue to impact the market. Modern customers are digital natives that rely on social media platforms and peer reviews to make purchasing decisions. These are the key marketing platforms for new-age startups. Moreover, customers today are looking for organic options rather than chemical-based products. Hence, their preference for natural ingredients would continue for the time to come. Therefore, startups are likely to eat into the market share of FMCG brands. Can the old players join the game and catch up?