Smart Healthcare: The Dawn of a New Era in the Post-Pandemic World
Published on 27 Apr, 2022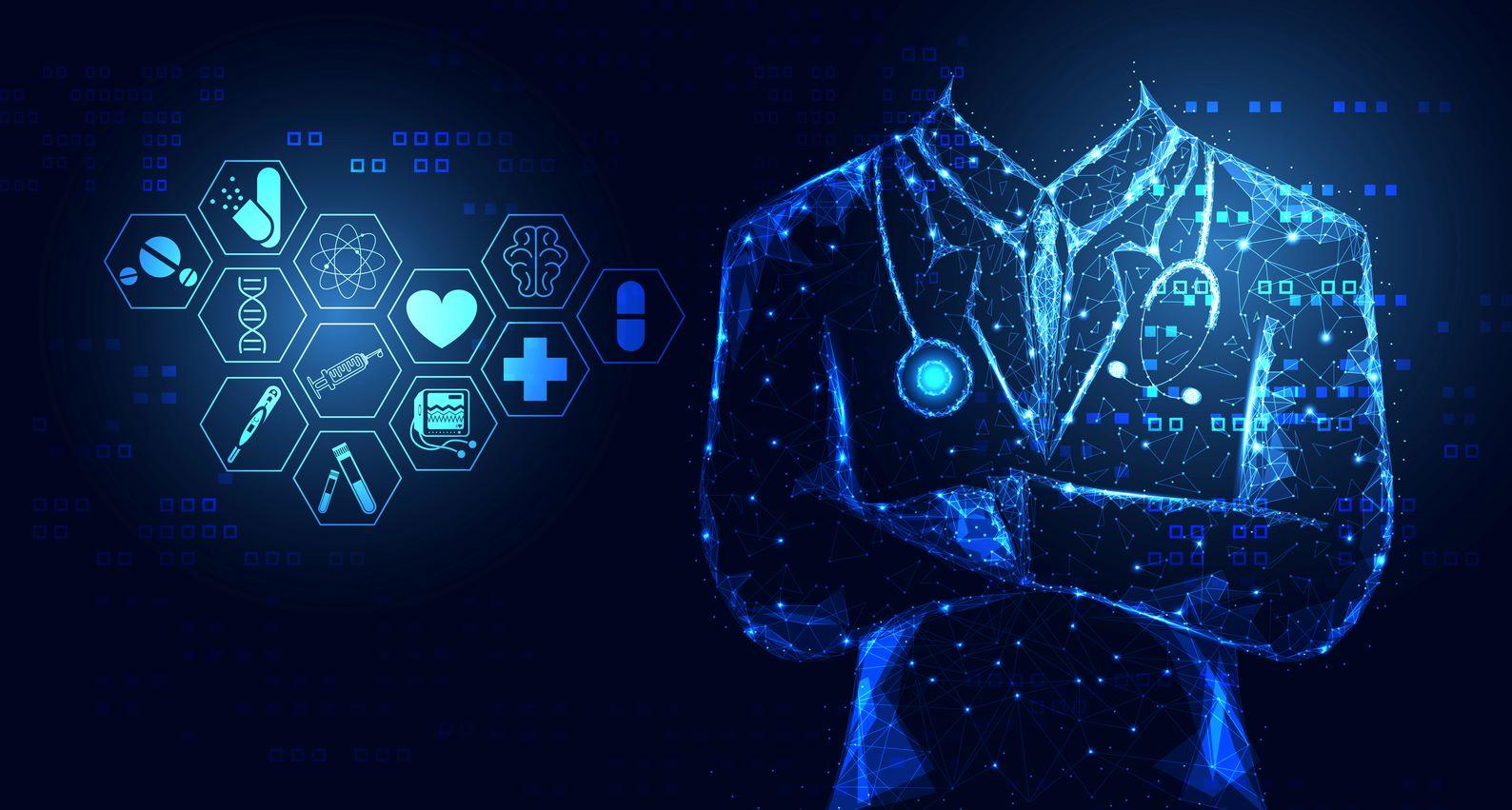 The global pandemic created a humanitarian and economic crisis; nonetheless, it accelerated technological innovation across industries. Healthcare, the most directly affected sector, had to quickly adopt and implement modern technologies to handle the crisis. Healthcare systems across the world were challenged due to the surge in demand and workload pressure. This led to a wave of technological transformations and accelerated the adoption of digital capabilities to enhance efficiency. With this, the process of health check evolved, undergoing several structural changes.
The year 2020 will be marked in history as a dark year, with COVID-19 hitting the entire world and bringing it to a total standstill. However, during the year, almost all industries climbed on the digital bandwagon. Due to the highly infectious nature of the virus, the healthcare sector had to quickly make some changes to ensure that patients continued to receive the best treatment while containing the virus.
For instance, German company BioNTech had been researching and optimizing the mRNA technology in cancer medicine for almost 20 years. After the outbreak of the pandemic, the company leveraged the technology and developed a vaccine for COVID-19, BNT162b2, in partnership with Pfizer.
Some of the other revolutionary innovations include the following:
Drones for medical supply delivery – Novant Health, based in North Carolina, and Zipline, specialized in delivering medical supplies to remote areas, partnered to create a drone for delivering COVID-19 diagnostic and therapeutic supplies in a fast and contactless manner. They were the first to receive Federal Aviation Administration (FAA) emergency clearance for drone delivery. The technology could be used in the future for delivering other medical supplies as well; this would help reduce the waiting time for patients.
Robotic workers – To minimize the risk for healthcare workers, researchers from Brigham and Women's Hospital, MIT, and Boston Dynamics created a robot, Spot, for measuring patients' vital signs. Spot's modified version is equipped with four cameras that allow it to measure breathing rate, pulse rate, skin temperature, and blood oxygen saturation remotely. Robots were also used for disinfecting and sanitizing hospitals. They have now become a common feature across many hospitals.
Telehealth – As hospitals became red zones with only COVID-19 patients, those suffering from other chronic diseases were unable to obtain the required medical aid. Promptly, telehealth came to their assistance – remote technologies helped patients undertake regular consultations with doctors online. It was also a safe method to diagnose and treat those who had COVID-19 but did not require a hospital visit. Israeli startup MyHomeDoc developed a smartphone-based monitoring device for immediate and remote diagnosis of patients' primary vitals. As per the World Economic Forum, the adoption of telehealth exploded from 11 % in 2019 to 46% in April 2020.
AI-powered patient monitoring – Isansys Lifecare, a UK-based digital healthcare company, launched Patient Status Engine (PSE), an advanced patient monitoring system. It uses sensors and clinical AI to automatically capture raw patient data and turn it into "real-time predictive clinical insight." It also features in-built early warning scores that alert healthcare professionals about changes in patients' health status and enable them to respond in a timely manner.
Augmented reality (AR) and virtual reality (VR) for training – The continuous spread of coronavirus infections led to a huge inflow of patients in hospitals. Thus, hospitals had to quickly upskill their staff and train new doctors to handle this traffic. For instance, Cedars-Sinai Medical Centre deployed Virti, an ed-tech software platform which uses AR and VR, along with AI, to train healthcare and social workers across the globe during the COVID-19 crisis.
Chatbots – AI-powered chatbots came to the rescue of patients who were unable to connect with doctors for quick consultations during the pandemic. These AI-based chatbots could answer questions, check symptoms, provide recommended care options, and even take care of appointment booking and refilling of medication. Sutter Health in Sacramento, the US, which already had a chatbot, added COVID-19 details on the platform, helping many patients receive the required attention.

Wearable technology – The wearable technology, which had witnessed acceptance in the form of smart watches and glasses, found various new applications during the pandemic. The state-of-the-art wearable biosensor, VitalPatch assesses real-time physiological parameters such as body temperature, pulse rate, blood oxygen level, and respiratory rate for remote and ambulatory monitoring of COVID-19 patients. Wearables were also a boon for patients suffering from chronic diseases such as cancer, heart disease, and diabetes, as the devices enabled them to monitor their own vitals and connect with their doctors remotely for better disease management.
These are just a few innovations highlighting the changing face of the healthcare industry. Since the outbreak of the pandemic, several new digital solutions have emerged, helping caregivers improve their service, be more agile and compliant, and ensure the safety of both clinical staff and patients. Technological innovations have also offered solutions for AI-based clinical decision-making and predictive algorithms for improving medical prognosis and their outcomes. Moreover, to handle the pandemic, emerging nations adopted the principle of reverse innovation and introduced digital capabilities.
Although technological innovations emerged due to the pandemic, they are here to stay. These technologies have now become a way of life and will be implemented even if the virus disappears. The future of healthcare is transforming, retaining the patient and customization at the center of all innovations, and assuring the best possible care and treatment.