Rise of Metaverse Real Estate
Published on 05 Jan, 2023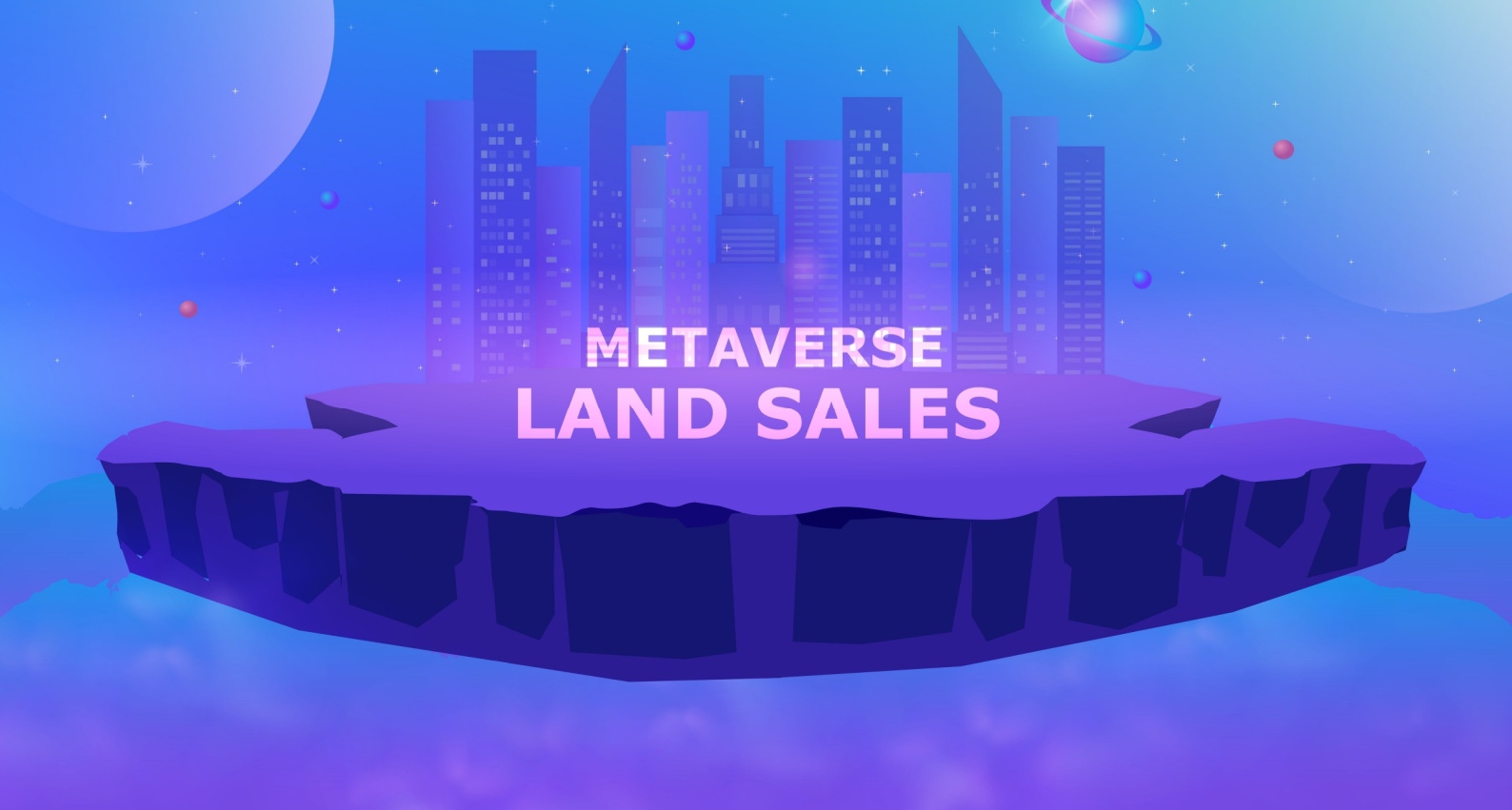 Real estate is rapidly developing in metaverse as more and more corporations are buying land in the virtual world. The main real estate companies in this segment are witnessing exponential growth and have potential for further development. Land prices in metaverse are connected to the experiences that can be created within this space. Therefore, corporations, retailers, hospitality companies, and banks are marking their territory in the virtual world and vying to create the most interesting experiences.
Real estate prices are skyrocketing in metaverse. Virtual parcels of land are going for millions and being snapped up by some of the world's largest businesses. The value of digital real estate increased when Facebook announced that it would change its name to Meta in June 2022, indicating that it was interested in the metaverse. According to recent market data, this value is expected to record a CAGR of additional 31% from 2022 to 2028.
A 116-parcel digital land in Decentraland was recently sold for a record amount of bitcoin in 2021: €2.49 million. To mark the company's entry into the digital-fashion industry, Tokens.com purchased a property in the Fashion Street neighborhood of Decentraland.
Features of Metaverse Real Estate:
Location: Just like the real world, metaverse areas in high-profile locations are more expensive than those in other locations. These prime areas will have restaurants, casinos, and well-known retail shops. There are also less expensive plots and vacation islands that individuals can buy for personal use.
Experience: The cost of metaverse real estate is related to the experiences that can be built on a computer screen. The virtual land can be designed to allow entertainment, marketing, socializing, and advertising. Currently, companies are building corporate headquarters, billboards, retail stores, and casinos. The cost is also affected by factors like collectability, platform popularity, and market sentiment.
Return on investment (ROI): The ROI of land in the metaverse is considerably higher than that of the real world. Some of them provide returns of up to 1000% in a relatively short period.
Transactions: As metaverse transactions are limited to cryptocurrency, they can be done globally. Actual cash transactions are not required for this. They are built on the Ethereum blockchain.
Options: Digital lands have the same benefits as real lands and can be leased, flipped, or developed. Furthermore, it allows investors various options to monetize, and therefore, is a lucrative investment.
How to purchase land in the Metaverse?
Companies and individuals need to follow a certain procedure to buy land in the metaverse:
Open an account: As cryptocurrency is used for metaverse real estate transactions, an exchange account must be opened. Some well-known names in this segment are Binance, Gemini, Kucoin, and Coinbase.
Digital wallet: A digital wallet needs to be created to conduct metaverse real estate transactions. The crypto is sent from the exchange to the wallet.
Research the land: As a metaverse land deal is expensive, a potential buyer must do in-depth research on the land before investing. Just as in physical real estate, buyers must check the neighborhood, companies and shops in the nearby area, the expected value increase, etc.
Marketplace account: Buyers have to create a marketplace account to buy real estate NFTs. Platforms like OpenSEA.io are a good choice for this.
Metaverse real estate investors
The metaverse is being picked up by celebrities, companies, and even countries. Following are some investors in metaverse real estate:
PwC, consulting firm
Electronics company Samsung, electronics company
JP Morgan, investment bank and financial services firm
Barbados, a sovereign state
Snoop Dog, US celebrity
The main platforms dealing in metaverse real estate are Sandbox, Decentraland, Cryptovoxels, and Somnium. To maintain the demand for digital real estate, the supply has been limited. The main four platforms hold a total of 268,645 parcels of land. Among these, Sandbox is the largest real estate dealer with 166,464 plots, accounting for 62% of the total.
Experience creation

Individuals, companies, and countries are buying land in metaverse to create unique experiences.
Barbados has purchased land to build its embassy.
JP Morgan has opened a bank branch called Onyx Lounge. Customers can visit this lounge to attend events and explore services.
US celebrity, Snoop Dogg, has recreated a mansion for exclusive parties and a music venue for concerts.
Conclusion
Metaverse real estate is a growing market. With the immense potential to create new exciting experiences, companies and individuals alike are entering this market. This has led to skyrocketing costs. However, metaverse is yet to become mainstream in many industries, and most companies are still researching ways to use it to their advantage. As the concept is more widely adopted, it will become difficult for companies to ignore this space.