Reverse Innovation in Healthcare Sector
Published on 13 Jan, 2020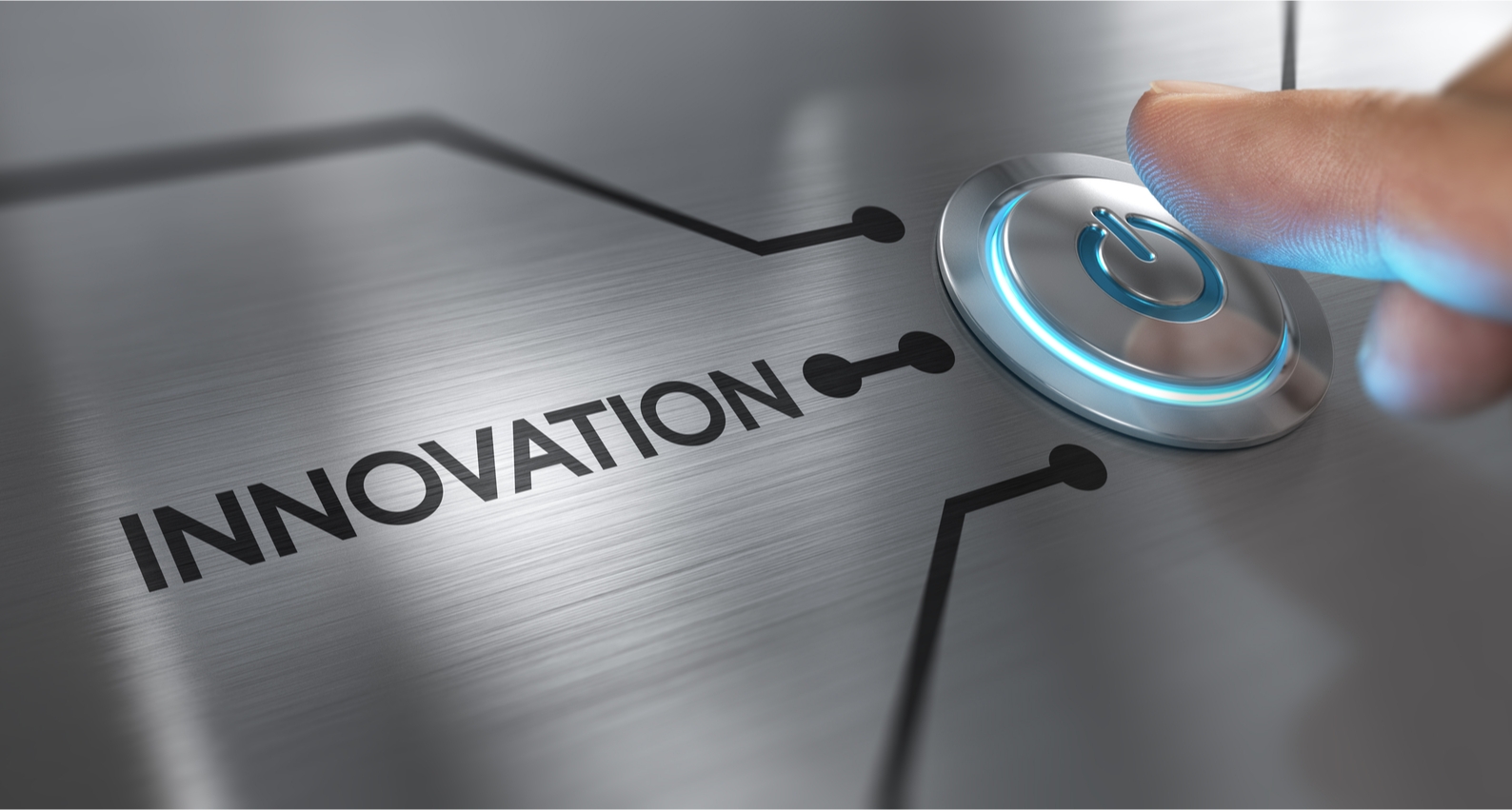 Reverse innovation (RI) refers to pioneering techniques and ideas that are developed specifically to meet the needs of emerging countries and are later adopted by the Western countries, due to their impressive performance. This concept is gaining traction in healthcare as RI has multiple benefits for different stakeholders. Realizing the potential of innovations for emerging markets, companies are now actively working toward meeting the needs in these economies, which would not only do a larger good but also generate probably more revenues for the innovator. Prompted by this change in perspective, thinkers and innovators have devised healthcare solutions that have lowered the cost of medical solutions and addressed the constraints faced by poor countries.
"The true creator is necessity, who is the mother of our invention." – Plato, The Republic
'Reverse innovation', coined by two Dartmouth University Professors – Vijay Govindarajan and Chris Trimble – refers to an innovation that is adopted first in an emerging country and thereafter launched in Western markets. It is also referred to as 'trickle-up innovation'.
Reverse innovation is to be understood more from the perspective of where the customers are, not where the innovators or innovating companies are. The usual trend in innovation is that companies create solutions for customers in the home market. Since developed economies lead in terms of innovation, largely due to their financial prowess and skill, innovations are generally centered on customers in these countries. The traditional thinking is that the more developed countries with rich customers demand and can afford the newest technology. However, companies are slowly, but increasingly, recognizing the huge unexplored potential in emerging markets. The significance of designing and creating products catering to customers in these economies is gradually increasing.
Essentially what this implies is a shift in strategy, where an action is not just going to bring in additional revenues but will also do good to the larger world. To cater effectively to people in developing economies, companies need to first realize that needs and opportunities in the developing world are different from those of the first world. By fostering a culture of respect and genuine desire to help less-developed or under-developed economies, they can come up with effective solutions.
Healthcare Sector
Reverse innovation can revolutionize sectors such as healthcare that require humanitarian action, especially in emerging countries. Most of them grapple with poverty and lack basic sanitation, and have an urgent requirement for low-cost medical facilities, including equipment, medicines and other medical accessories.
This is not an easy task but there are trailblazers, some of whom are mentioned below:
Medical Drones – Introduced by an American startup Zipline, the drone was first used in Rwanda to transport medical supplies to other hospitals. It was fast, cost-effective and a smart means to transfer medical essentials to rural areas not easily reachable by road. The innovation was later adopted by the US. In 2019, Zipline raised funds and was valued at $1.2 billion. It thereafter expanded operations to six distribution centers in two countries: Rwanda and Ghana. It delivered more than 170 different vaccines, blood products and medications to 2,500 health facilities, serving nearly 22 million people.
Portable ECG machine – GE Healthcare introduced portable battery-operated ECG machines for rural areas in India that are not only difficult to access due to poor roads but also do not have electricity. The product is now popular in the US for first responders. In 2010, when it was unveiled at a fair in Germany, 500 units got sold in no time. Currently, it is certified to be sold in 113 countries across the globe.
Brilliance – Treatment of jaundice in babies was a challenge in India and Nigeria. The main reason was the high cost of bulbs required for intensive phototherapy. D-Rev designed and manufactured an instrument, Brilliance, which can withstand power fluctuations and, thereby, helps save the cost of replacing bulbs. Brilliance has treated 748,500 babies and is sold across 59 countries.
Companies or MNCs can also take lead from innovations that took place in developing countries but were soon adopted by the Western world because of the uniqueness of these inventions:
Off-road wheelchairs – The Leveraged Freedom Chair is manufactured in India, is more efficient than some of the other wheelchairs, and much cheaper. The technology has been re-used to design another wheelchair in the US at a higher cost.
Aravind Eye Care System – Based in India, it has one of the best patient outcomes at the lowest possible cost. The ophthalmology clinic has introduced task shifting to minimize fatigue and burnout of medical staff. It has expanded its network of hospitals, clinics, community outreach efforts, factories, and research and training institutes in South India, treating more than 32 million patients and performing 4 million surgeries. Aravind is also planning to export their business model to Nigeria.
As technological advancement continues, value-based solutions can increasingly spring up from the least expected locations.
Some of the basic principles for effective implementation of these innovations are:
Technology usage – Innovation is all about technology and its relevant application. It helps in the development of low-cost alternatives while keeping the quality high. Using disruptive technology, effective methods can be developed for various medical requirements.
Process improvement – Reverse innovations help in developing new processes, as well as incrementally improving existing processes. Modification and enhancement not just improves patients' experience but also brings cost benefits.
Mass reach – The objective behind reverse innovation is to expand reach. The benefits of innovations must reach to a larger set of people.
Cost-effectiveness – Reverse innovation is cost-effective. The less privileged can access medical services at a low cost.
Here are some products that could be cheap yet revolutionary:
Battery-powered neonatal incubator with electrically conductive heating paints – South African startup Just heating came up with conductive heat paint that heats the walls when applied. This concept could also be used to develop a neonatal incubator. The conductive paint will uniformly heat up the baby case, without generating local heat pockets, at lower power than conventional radiation. It will be an ideal solution for baby care in villages with erratic electricity supply.
Interactive touch walls – Interactive Wall Kit, developed by Bare Conductive, or E-Ink Prism, developed by E-Ink, are a great aid to old immobile patients or those with Alzheimer's for communication. Such surfaces can be developed on the walls at less than $10. It could be easily retrofitted with home wiring and do not affect the room decor.
Smart vibration or sound-sensitive device – This device, developed by Knocki, could turn any surface such as tables, doors, furniture and countertops into a remote control. It could be installed on a wheelchair or bed of paralyzed individuals. Voice assistance devices such as Amazon Alexa or Google Home could also be made sound-sensitive to assist immobile patients.
Wearable devices – ViBand, a device developed by Carnegie Mellon University, could be used for interacting with visually impaired people. ViBand uses bio-acoustic data to classify hand gestures such as flicks, claps, scratches, and taps which combine with on-device motion tracking to create a wide range of expressive input modalities. When a user taps on the skin, it creates distinctive micro vibrations that pulse through the arm. By combining these actions with motion tracking, a variety of models can be enabled such as buttons, sliders and radial knobs. Gestures can also be used to control external electrical devices like lights or TV.
Reverse innovation powered with technology scouting can offer various solutions. With the help of guided analysis, the problem and challenges rendering modern methods ineffective in dealing with it can be determined. There are opportunities in the healthcare space in emerging countries, but these need to be identified.
Aranca is expert in scouting. The technical research team at Aranca is adept at gauging the requirements and evaluating the possibilities of developing a new innovation. Our domain experts and research analysts provide deep insights on the technology landscape and the potential in a particular region. We help evaluate if the innovation would be a boon and enable you to take an informed decision.