Would Metaverse Play a Pivotal Role in Industrial Production?
Published on 25 Oct, 2022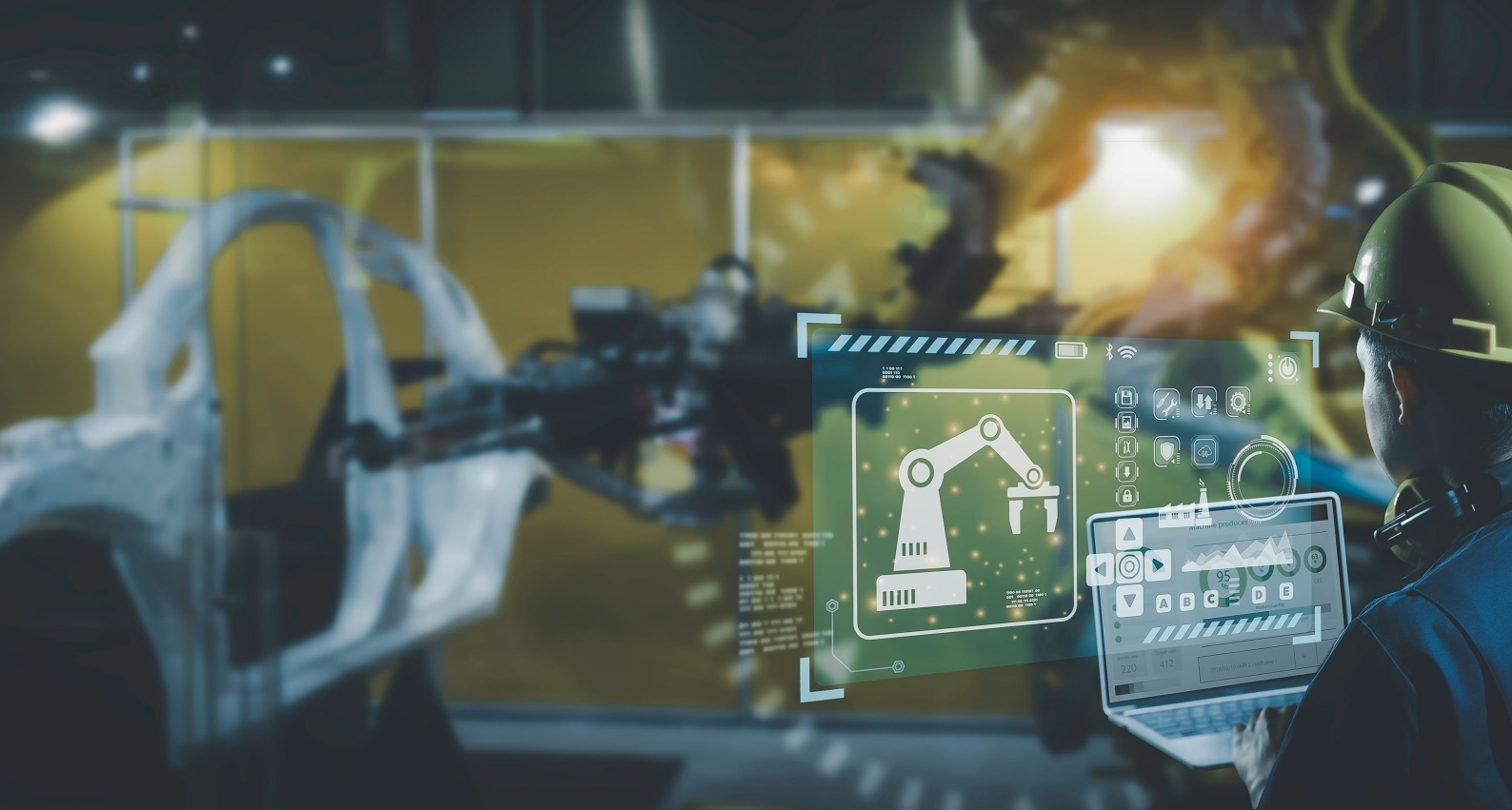 The metaverse is slowly gaining recognition and acceptance. By 2030, the metaverse market is projected to reach approximately USD824.53 billion, and most industries, including traditional ones such as manufacturing and production, would have digital twins in virtual reality. However, it would be a while before the concept gains acceptance in industrial production on a large scale.
The rapid pace of digitalization suggests that in future, we believe that factories may well be set up in the metaverse. While the concept of metaverse is already witnessing traction in the gaming and entertainment sectors, its implementation in more traditional sectors such as industrial production seems faraway. The manufacturing sector is also undergoing digital evolution, though at a slower rate.
Industrial production can reap considerable benefits by venturing into the metaverse, which is mainly governed by digital twin technology. Some of the ways industrial production can explore this space are:
Remote training – The metaverse can be used to check the safety environment for workers. A simulated factory environment can help inexperienced and new workers understand processes and handle equipment safely.
New process checks – The metaverse would open a new avenue for industrial production companies that can implement ideas and technologies for testing without the bottlenecks and costs associated with the real world.
Contract manufacturers – With the aid of the metaverse, contract manufacturers can provide a complete virtual experience to clients that want to check production lines and product creation. They can offer online review progress on orders and get intel to manage their demand-supply planning.
Industrial design – The metaverse can facilitate collaboration in areas such as industrial design, where distributed teams use interactive and immersive experiences. Designers as well as suppliers can meet in the virtual space to discuss ideas and explore 3D representations of their design or integration of components.
Technologies
The term "industrial metaverse" denotes digital technologies deployed for industrial applications. It currently includes IIoT, AR, and VR for industrial use and digital twins. The metaverse would enhance these digital technologies further, allowing manufacturing units to function in the virtual world and generate valuable data.
Digital twin technology can help to improve efficiency. Employees would use their digital avatars in the digital twin factory and run through the entire lifecycle of the production process. Robots and IoT would be added digital factors, and actual physical world schematics and data would be incorporated to understand the final results.
Many quality issues can be resolved in the initial stages using the metaverse, as the technology makes it possible to simulate various possibilities of errors, machine failures, or technological hurdles before the actual production.
The Game Changers
Nextech AR – Innovative company Nextech has launched Toggle3D, a SaaS product that can transform the manufacturing and design industry. The platform provides a viable solution to convert large CAD files into lightweight 3D models at affordable prices and at scale.
Hadean – A pioneer in the metaverse industry, Hadean employs Web 3.0 to create a distributed, spatial, and scalable computing. This cloud-native platform enables security, and interoperability.
NVIDIA – The company can help create simulated environments and digital twins of factories.
Varjo Technologies – The company focuses on building enterprise hardware and software for electronics as well as for manufacturing and delivering true-to-life, real-time 3D rendering with some of the most advanced VR/XR headsets available in the market.
Conclusion
Currently, digital transformation in industrial production and manufacturing is focused on increased automation. AI adoption has assisted in embedding data analytics in processes to achieve greater efficiencies.
However, to reach higher levels of operational efficiencies and productivity, something more is needed. This is where the industrial metaverse comes into play. Sharing data would be crucial for the greater good and help companies become more agile and resilient. Presence on the metaverse would soon become vital and companies would not be able to survive without it.