Retail in the Metaverse – Present and Future
Published on 29 Sep, 2022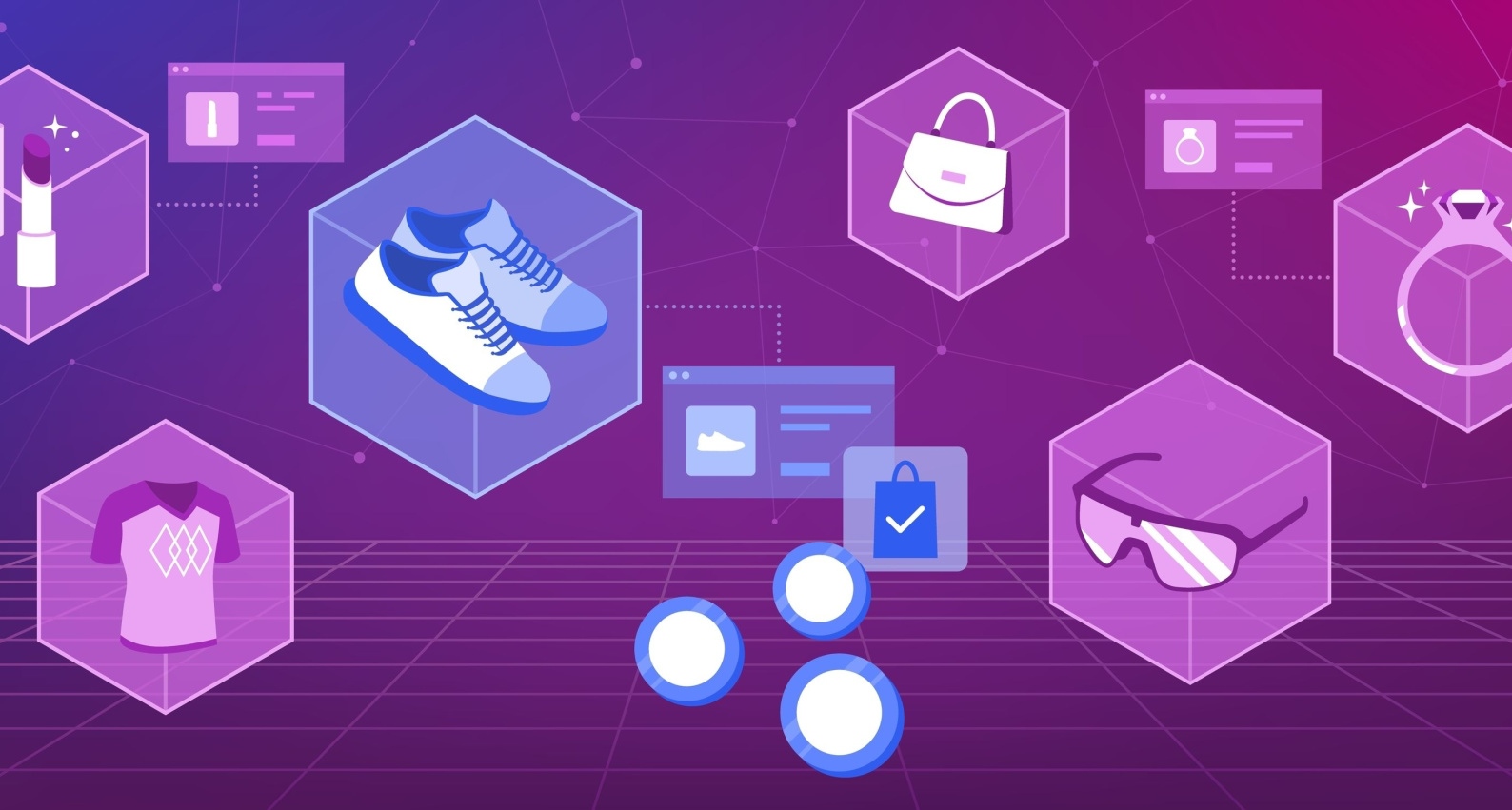 The retail industry was the earliest adopter of the metaverse. The industry's substantial investments in the AR/VR ecosystem helped attract a large number of users to virtual spaces. Strategies built around the metaverse will help retailers develop a more immersive and inclusive experience of online shopping.
Currently, the metaverse is still in its nascent stages. Meta and Google lead the charge with huge investments to develop this space. The underlying infrastructure of the metaverse is Web3.0, which is hailed as the future of the internet and helps in creating governance models, economies, and even societal norms.
Present Scenario
Currently, the retail industry intends to use the metaverse for three important tasks:
Conduct research on their stores by creating visual simulations
Use it as a marketing tool by creating virtual pop-up stores
Set up virtual stores for the masses
The retail industry has seen a drastic shift in the way customers interact and buy products since the rise of e-commerce. Thus, the industry shifted its strategy to more technology-driven aspects. This was further aided by the COVID-19 pandemic. Traditional retailers, for instance, Walmart, Gucci, and Zara, launched their e-commerce sites and adopted AR/VR technologies to enhance shopping experience.
Retailers
In 2022, Walmart launched its AR-based virtual trials solution.
Ikea has set up kiosks at different locations to help potential customers access its virtual stores.
Product Manufacturers
Calvin Klein and Kimberly Clark have been using virtual simulators to study their stores, conduct research on different product placements, and analyze user experience.
First-user Advantage
The retailer industry is likely to face the least challenges among other industries owing to the early adoption of virtual setups. Prominent retailers have created virtual stores, where customers can interact with the products and experience unique features. The following brands are making in-roads:
Scuti is a startup that facilitates companies to sell and ship products to online gaming players.
Nike created a micro-metaverse space called Nikeland on the Roblox platform. Users can try out virtual products on Nikeland while playing games.
Gucci launched non-fungible token (NFT) projects, namely, New Tokyo and Gucci Grail, which offer digital accessories for virtual avatars.
L'Oréal created a complete line of virtual cosmetics.
Digital natives comprising Generation Z and millennials seek a robust virtual market. They are excited to experience the significant impact of the metaverse on many facets of their lives, including shopping. By 2025, interactions in the metaverse are expected to account for more than half of all daily activities.
Future Outlook
As the metaverse experience becomes more streamlined and immersive, customers will spend more time on such platforms. Therefore, retailers must claim their space on this "virtual land" and prepare for structural changes in their businesses.
The metaverse will aid customers in using their digital avatars to try on clothes, interact with store assistants, and connect with other shoppers, just like in the real world. Furthermore, metaverse aggregating platforms may be an exciting prospect, as these will help customers move from one virtual space to another.
Retailers must prepare customers for the metaverse experience by gradually introducing them to what the future holds. The following few measures would simply the customer journey:
Personalize the customer journey and offer multiple options of products
Ensure the website content is available in the local language in every region
Create user-friendly designs and a simple shopping experience
Many retailers are creating futuristic websites based on the principles of microservices, API-first, cloud-native, and headless (MACH).
Sensory Experiences
These play a major role in retail. Sight, sound, smell, and texture are vital to a complete retail experience. While the metaverse has potential to provide engaging sights and sounds, it may not be able to deliver on the other senses. This may limit customer experience, and likely discourage them from shopping in virtual spaces.
Growth Drivers
Latest technologies such as blockchain (underlying technology for cryptocurrency and NFTs) are enabling the growth of the metaverse. Furthermore, businesses are embracing Web 3.0, which is suitable for 3D, VR, and AR. These advancements will aid in closing the gap between a consumer's virtual and real-world experience.
It is estimated that soon companies will have invested tenfold in the metaverse through digital assets or unique and non-exchangeable tokens. As a result, the metaverse is forecast to be worth USD800 million by 2024.
Feasibility and Benefits
Retailers are expected to leverage metaverse for various use-cases such as:
Virtual shopping experience: Many retail companies started opening shops in the metaverse to offer a virtual shopping experience to customers.
Design crowdsourcing: The metaverse is gradually becoming a platform for crowdsourcing design ideas. Users will be able to share their designs with brands for future products.
New product launch: The metaverse would act as a platform to launch an NFT version of any new product by a brand (e.g., Gucci offers digital NFT-based accessories).
Advertising: Interactive ads on the metaverse would become an effective tool to attract customers.
That said, metaverse adoption is still in its nascent stages. Experts believe it will take at least a decade for the metaverse to offer a seamless retail experience. However, ongoing investments and involvement of companies such as Nvidia and Qualcomm are expected to accelerate the development.
Retailers typically struggle with high costs and non-uniform user experience involved in operating physical stores. Hence, the metaverse may help retailers adopt a virtual environment to smoothly operate their business.
Currently, high-end luxury brands are invested in the metaverse. The trend is expected to change with the increase in adoption of VR headsets. The metaverse in retail is expected to take about 10 years to transition from niche to mass offering.