Metaverse – The Future of EdTech and L&D
Published on 16 Aug, 2022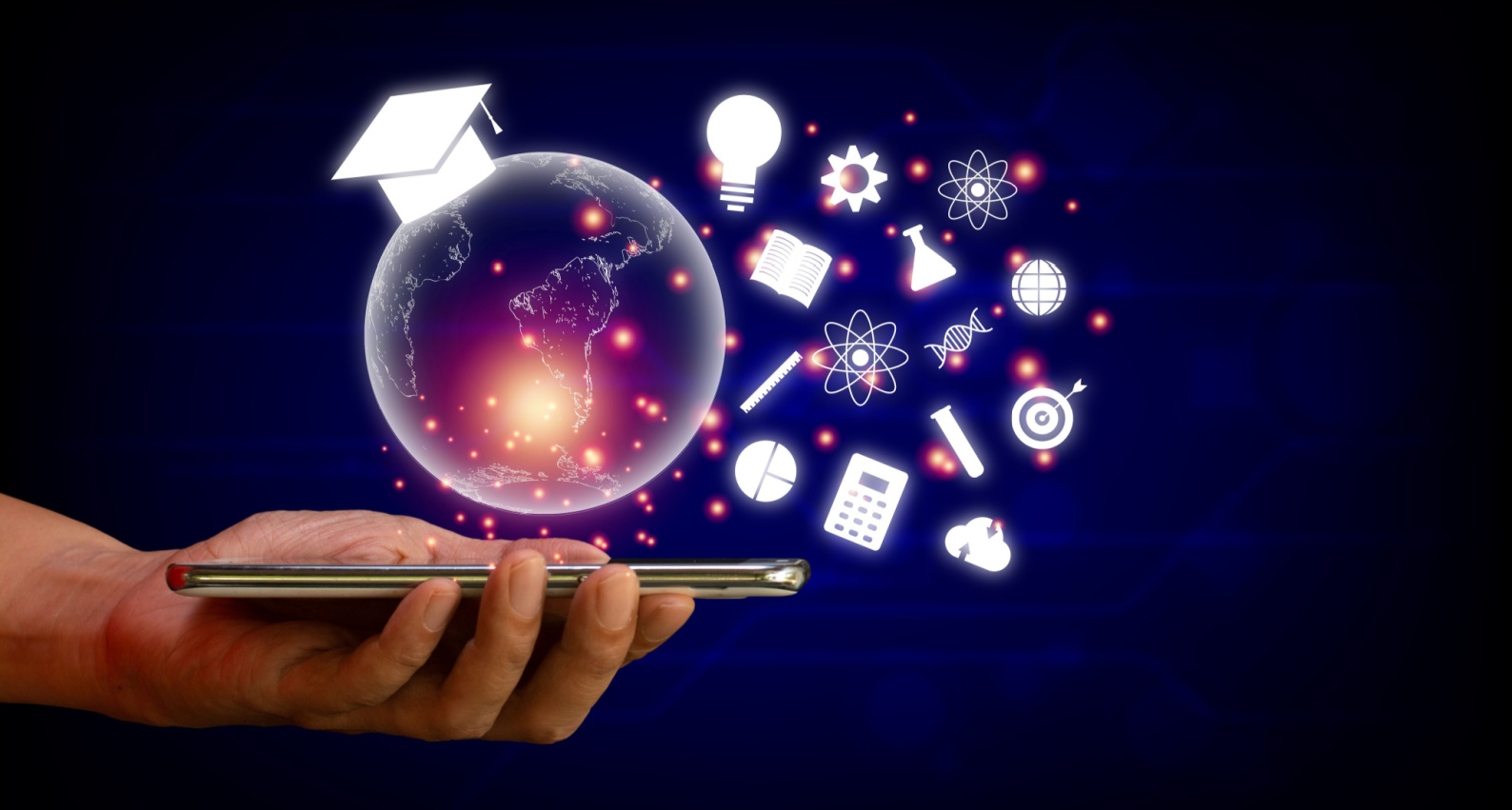 The metaverse is essentially a futuristic virtual universe that will impact every aspect of our lives. It is also expected to change the current education system, making it more interactive, interesting, and experiential. Education technology (EdTech) companies and learning and development (L&D) platforms are gearing up for the change the metaverse will bring forth. By removing physical barriers, the metaverse will likely ensure that all individuals, even in the least accessible parts of the world, may avail quality education.
The metaverse is the future of the Internet – an attempt to overlap the digital world with reality. This new concept is changing every facet of our lives and has now entered the education sector. The pandemic accelerated the adoption of online education, and consequently, online video sessions, pre-recorded lessons, and online exams became the norm. However, the metaverse targets to redefine the entire education experience.
Relevance of the Metaverse in EdTech
School children seek to learn or develop the latest skills suiting their interests and hobbies in addition to the standard syllabus. Meanwhile, most parents also wish their kids would quickly develop basic skills during pre-school.
The metaverse aims to introduce modern technologies, particularly virtual simulations, into the classroom to make learning immersive, engaging, and participatory. A few of its benefits are elaborated below:
Collaborative Learning- In future, as different classrooms open in the metaverse, children could virtually visit and learn from peers in classrooms located globally.
Gamification – Educating children through games and interesting contests is not a new idea, but the metaverse would certainly make these more exciting. Children could go on virtual field trips and answer questions to win rare items or score high.
Expedited and Effective Learning – With the help of non-fungible tokens (NFTs), the metaverse would help pre-school kids rapidly develop basic skills such as gross and fine motor, linguistic, cognitive, socio-emotional, and math.
Building Skills and Gaining Knowledge – Metaverse could not only help to gain knowledge, but through gamification and virtual simulations of various use-cases, it would also help learners to build skills of applying the gained knowledge.
Which Technologies will Enable the Metaverse?
The following two technologies will likely be mainly used to enable the metaverse in EdTech.
Mixed Reality (MR) Headsets and Physical Simulators – MR can help students access the metaverse by integrating virtual reality (VR) and augmented reality (AR) using headsets and physical simulators. As a result, MR would enable immersive learning. Through MR, students can virtually interact with historical buildings, pick up and study artifacts, develop craft, perform virtual surgeries, or even fix a car engine.
Artificial Intelligence (AI) – AI bots or digital avatars could be trained to respond to a student's queries, thus freeing up a teacher's time to focus on more nuanced lessons. As AI would interact with different students and expand its database, it could serve as background support in classrooms.
Professional L&D platforms
The metaverse may help the Gen Z workforce entering the professional world to experience and learn new skills virtually rather than gain bookish knowledge. It may also help employers expedite the development of job-specific skills through spatial training, especially for tasks that are dangerous, inconvenient, or simply expensive to practice in real life. Furthermore, the metaverse can facilitate the simulation of scenarios for stressful workplace situations, abnormal operations, emergency response, and other critical events in a safe and controlled environment, enabling employees to learn to deal with these appropriately.
Who are Investing in the Metaverse?
Schools and universities are being prepped for the metaverse via innovative learning technologies. EdTech companies are now leveraging the advantages of the metaverse in education, enabling them to eliminate distance and physical barriers from learning.
Many new EdTech companies are investing in the metaverse to transform the sector.
In the Spatial metaverse, an educational section was created by an Australian teacher for high school students. This metaverse has 14 worlds, including "Nautius," which helps students discover the secrets of the Great Barrier Reef, and "Da Vinci's Forces Gallery," where students can experience Da Vinci's inventions and its workings.
The popular gaming company that launched Roblox announced a USD10 million fund in 2021 to incentivize creators to develop online learning experiences in the Roblox universe.
Learning platform, Scaler, announced the launch of new learning programs in the US to build skilled communities for the future of work. The platform already has a USD700 million valuation with over four million people accessing its content.
Edverse announced a partnership with Polygon to develop a unique education metaverse that aims to decentralize and democratize education using blockchain technology.
The Arizona State University announced its foray into the metaverse through its initiative, Dreamscape Immersive. The University of Nicosia launched the Open Metaverse Initiative to enter this space.
Conclusion
The metaverse is still in its nascent stage, but its adoption is anticipated to grow significantly in future. Digital natives are willing to adapt to this new way of life. The metaverse will be the future of education for classrooms, universities, and professional L&D platforms. Undoubtedly, it will act as a parallel universe with the help of the latest technologies to create boundless opportunities for reimagining education.