Metaverse-as-a-Service (MaaS): Raising the Bar of Web 3.0
Published on 16 Sep, 2022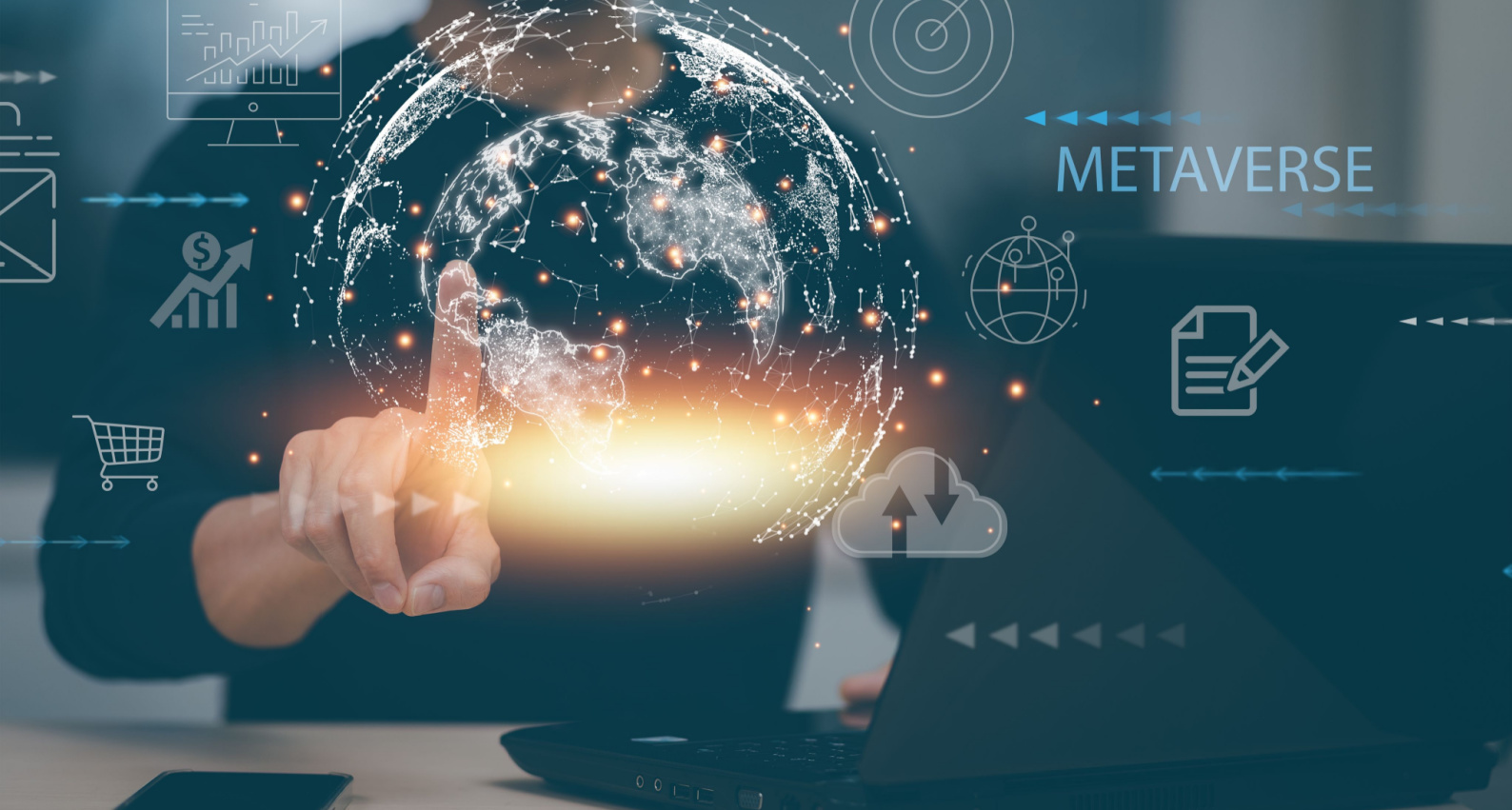 While the term 'Metaverse' is getting a lot of publicity, the concept is still in its infancy. User experience in Metaverse is still developing and is expected to reach phenomenal heights in future. The online world has gone beyond purchasing licenses or setting up software on computers. Nowadays, businesses do not even own or manage their gear; everything from software to document storage to infrastructure hardware is offered "as a service". Therefore, MaaS, or metaverse-as-a-service, is the logical next step. MaaS offers a platform to pilot early concepts by enabling the use of metaverse for branding and marketing.
What is MaaS?
To support collaboration, business operations, investments, cryptocurrencies, and other relevant use cases, MaaS is described as an enterprise solution that enables businesses to grow and strengthen their presence in the 3D virtual environment. MaaS will not assist businesses in creating their own Metaverse to rival Decentraland or Roblox but allows them to profit from the current Metaverse infrastructure, just like Software-as-a-Service (SaaS) does.
What is Web 3.0?
Web 3.0 aims to overcome some of the primary drawbacks and flaws of the present internet era (Web 2.0) by addressing the crucial concerns of data ownership and control. Decentralized protocols like blockchain, which is the technology behind bitcoin transactions, are used in Web 3.0. Today, a sizable segment of the global populace substantially relies on internet-related services offered by major technological firms. In contrast to Google, Apple and Amazon, these businesses put up barriers between their customers and the services they seek. Web 3.0 does not require authorization and runs on a decentralized network. In other words, internet service companies lack the legal right to dictate who uses their services. Additionally, they do not act as a middleman between users and their requirements. In the context of Ethereum, decentralized apps that operate on blockchain are referred to as Web 3.0. Personal information is not commercialized and participation in these applications is free.
Why MaaS?
Metaverse is ideal for the gaming industry. However, to succeed as a social and professional tool, there should be some level of value or incentives that keep people engaged. Due to blockchain technology, a host of other features such as nonfungible tokens (NFTs), extended reality (XR), artificial intelligence (AI) capabilities have come up. Web 3.0 powered technology has enabled these and played a vital role in advancing the concept and notion of Metaverse. The next logical step is MaaS. The biggest benefit from a MaaS offering will be that certain functions such as speaking to the target market and industry and creating new virtual interaction channels will all be on metaverse. The new internet will be built on this technology, which will let users design their own virtual cities.
ByLines (Opinion):Web 3.0 is the underlying platform for Metaverse (as it is blockchain-based and interactive). There are now MaaS firms that are encouraging other businesses to use Metaverse. As a result, more companies will initiate operations in Metaverse. At the same time, it will raise the bar for Web 3.0 and promote its utilization.
What are the Key Properties of MaaS?

01. Customizability
MaaS platforms will allow users to customize their own platform on a fundamental foundation created by technical professionals and subject-matter specialists as per branding and strategy. Depending on the sector and the level of user participation each Metaverse is trying to activate, there will be differences in requirements. Therefore, the branding across Metaverse will need to change with the requirements. The more customizable it is, the more companies will decide to extend their community involvement initiatives into Metaverse.
02. Interoperability
The capacity to interchange knowledge and goods between different Metaverses is made possible through interoperability, which prevents any Metaverse from turning into a virtual island. Thus, whether a token, an avatar, an NFT, or other digital assets, each component must be developed with interoperability in mind as any Web 3.0 powered solution must function in every Metaverse. Thus, Metaverse will become open, interconnected, and accessible to all if architecture is designed with interoperability in mind. In other sectors, borderless solutions have seen great success, but in the digital sphere, the same idea must hold true. Avatars in an e-sports Metaverse, for instance, have access to the Metaverse of their preferred clothing retailer, enabling them to make purchases there.
Who are investing on/offering MaaS?
As extended reality platforms provide companies the ability to offer new experiences and distribute information in novel ways, Metaverse platforms have the potential to revolutionize the how, when, and where organizations connect with their consumers. Creators and visual designers will have new options to create immersive art experiences due to Metaverse's 3D capabilities, freeing them from the need to hunt for exhibition and art gallery opportunities.
Recently, Jupiter Meta, a Web 3.0 advisory and Metaverse, established Rent-A-Meta, a multi-utility space offering MaaS. This MaaS will assist companies begin their Metaverse journey by serving as a Web 3.0 adviser and integrated solutions architect.
Cryptocurrency and NFT platform Lovelace announced a MaaS product in October 2021. The business already runs its own cryptocurrency token called LACE and plans to provide MaaS services to speed up adoption of Metaverse.
Propel announced it will provide MaaS solutions for decentralized finance (DeFi), smart contracts, and NFT utilities. It will provide end-to-end tech stacks to create apps based on well-known blockchain protocols like Ethereum, Polkadot, and Binance Smart Chain (BSC).
At the Consumer Electronics Show (CES) 2022, Touchcast debuted its MaaS product, MCity, powered by NVIDIA AI, Epic Games' Unreal Engine, Microsoft's Azure, and Accenture's services. MCity is presently in beta stage. Companies may register for a "Metaverse" domain, which will provide a safe virtual reality environment in which to create Metaverse campuses.
A MaaS company called MetaverseBooks provides resources to manage decentralized applications (dApps), NFTs, and developing VR worlds. Businesses can use the solution to increase their visibility on the XBOX Metaverse, iOS, Android, and any Unity-based VR environments.
What are the concerns?
Commercialization of data, at times unknown to the users, has long raised privacy concerns on the internet. The fact that Meta is paving the way for the new Metaverse just increases these worries. Changing the name does not solve the user privacy issues. The drawback is that businesses run the danger of becoming vendor lock-in. It will become harder to move MaaS investments to another platform if needed as Metaverse develops, especially if the business lacks the essential digital capabilities. Although a level of vendor lock-in maturity is still years away, MaaS is currently a promising choice for businesses looking to enter Metaverse.
Conclusion
Instead of replacing the actual world, Metaverse should be a layer of interaction that enriches experiences there. The blockchain professionals who created them are more than just responsible for determining how Metaverses will appear as they continue to take off. The creator economy will flourish thanks to MaaS, which will also be the next crucial step. Without individuals who began constructing on the internet when it first appeared back in the 1980s, it would never have developed into what it is now. Early adopters will lay the groundwork for how and what Metaverse will evolve into. Only when MaaS makes it possible for users who are not crypto natives to begin building their own Metaverses, opening the door for the iteration of the digital ecosystem, can Metaverse be widely adopted.