Medical Device Firms – Exploring New Opportunities Through Data Analysis
Published on 02 Mar, 2021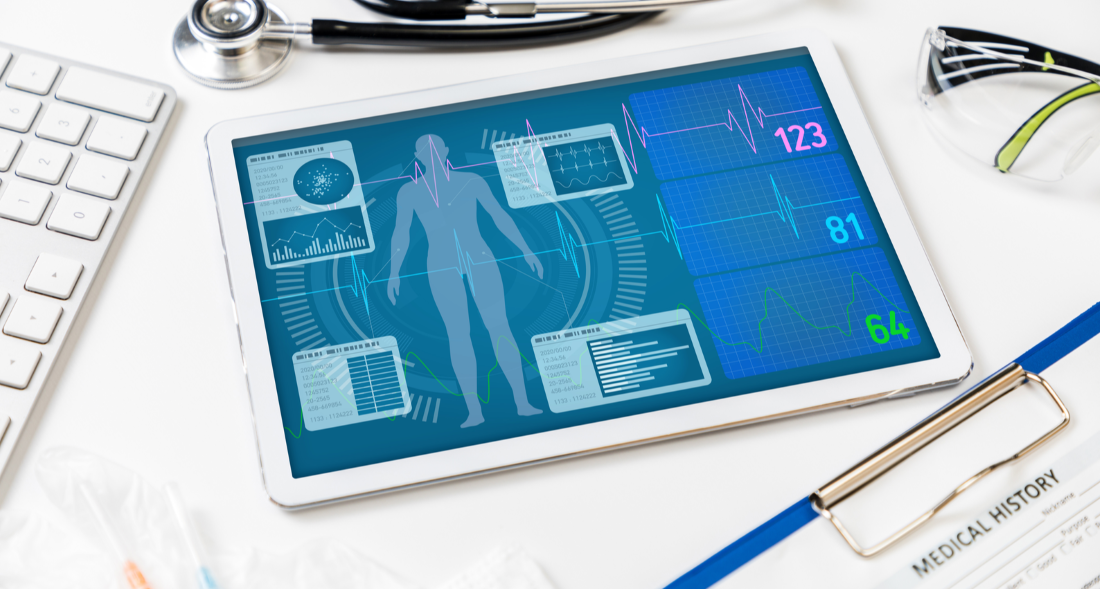 Technology continues to open new possibilities for the medical device industry. Companies mainly engaged in developing devices for use in surgery or treatment of end-stage patients, can now offer a host of services to help patients manage their health conditions better. Artificial intelligence (AI), machine learning (ML) and predictive analytics is helping these companies to come up with new revenue streams.
Medical device firms that offer solutions for end-stage treatment of diseases, such as surgical equipment and instruments, are now looking at data analysis to explore new opportunities. These firms are collecting data of patients with early-stage symptoms and analyzing it to understand the progression of the disease in them. This data can be leveraged to offer new solutions that are either complementary to their existing devices or standalone in nature. The data can also become a new source of revenue if offered to certain service providers.
Technology for data gathering
Developments in sensor technology, wearable computing, Internet of Things (IoT), and wireless communication are making it easy to gather data. Medical device firms are either developing wearables themselves or partnering with homecare health monitoring product manufacturers. There is a wide range of wearables and these can be used to monitor heart rate, do electrocardiogram, take body temperature, and measure the respiratory rate, blood pressure and nutrition levels of a patient. Wearables can be used in a varied set of progressive diseases such as kidney ailments, osteoporosis, diabetes, and obesity. The vast data taken from healthy individuals or early-stage patients is fed in a central system, and AI and ML techniques are applied to do predictive analysis.
Predictive analytics in healthcare
This entails deriving learning from the historical health and fitness data of an individual and, based on it, predicting the person's well-being. Predictive analytics can help in determining preventive measures and offering personalized care for each patient.
Big data and ML algorithm have increased the effectiveness of predictive analytics. With the help of technologies, companies can access healthcare data. By processing and managing this data, medical devices firms can identify new opportunities. Some of the use cases of predictive analytics gaining new grounds are:
Check on chronic diseases – ML algorithms are applied to an identified patient's electronic health record to develop a prognosis score. These algorithms are embedded with pre-determined factors which helps care givers or doctors in determining the prognosis for a patient for the next six months.
Medical imaging – An AI algorithm, still under research, can screen chest x-rays in seconds and can detect 14 different pathologies with high accuracy. This could help in emergency situations and during pandemics.
This kind of predictive modeling will be hugely helpful for oncologists. AI algorithms will glean relevant information from images to identify patients who have a more aggressive form of cancer and need immediate treatment, or those who have a less severe case and can avoid painful treatments.
Usage of data
Companies are not only collecting a patient's data but also actively leveraging it, either in raw form or after processing, to generate new streams of revenue. Currently they are looking for new stakeholders that stand to benefit as much from the data, and business models to work with them. Stakeholders may include:
Patients – Medical device companies can offer a host of direct or complementary services to individuals likely to develop certain conditions on a subscription basis. Through wearables or regular checks via other devices, companies can:

Track the progression of a disease and suggest changes in diet or health regime of an early-stage patient
Predict the risk of an early-stage patient becoming an end-stage patient
Offer regular advice to potential patients on products, food, exercise, or lifestyle changes to avoid progression

Insurance companies and brokers – This data can be extremely valuable for insurance companies as they can analyze the risk associated with insuring an individual and accordingly design the premium.
Care centers – Predictive analytics data is important for primary, secondary and tertiary health care centers, pathology or radiology laboratories, etc. in forecasting trends in customers/care seekers. It can help them take important decisions on whether they need to expand or diversify to increase their bandwidth.
Government – Updated information on the health of citizens is very useful for governments to design care packages and insurance benefits.
Corporate employers – Companies would always be interested in obtaining data on the physical and mental health of their employees, in assessing the productivity of candidates prior to hiring them, and in calculating compensation and other benefits.
Research agencies – Medical laboratories, universities and research and development centers can use this data to develop innovative healthcare solutions.
Other levels of value chain – Other companies in the value chain, such as drug manufacturers and medical device manufacturers, can use this data to forecast revenues.
Therefore, medical device companies can use technology to generate new revenue streams while helping individuals make correct choices pertaining to health. Big data, predictive analytics, and AI are breakthrough technologies set to be applied increasingly in healthcare. Hence, this is the right time for medical device companies to adapt and implement these. What is your company doing to seek new opportunities?