How Telecom Companies Leverage Gamification
Published on 22 Nov, 2022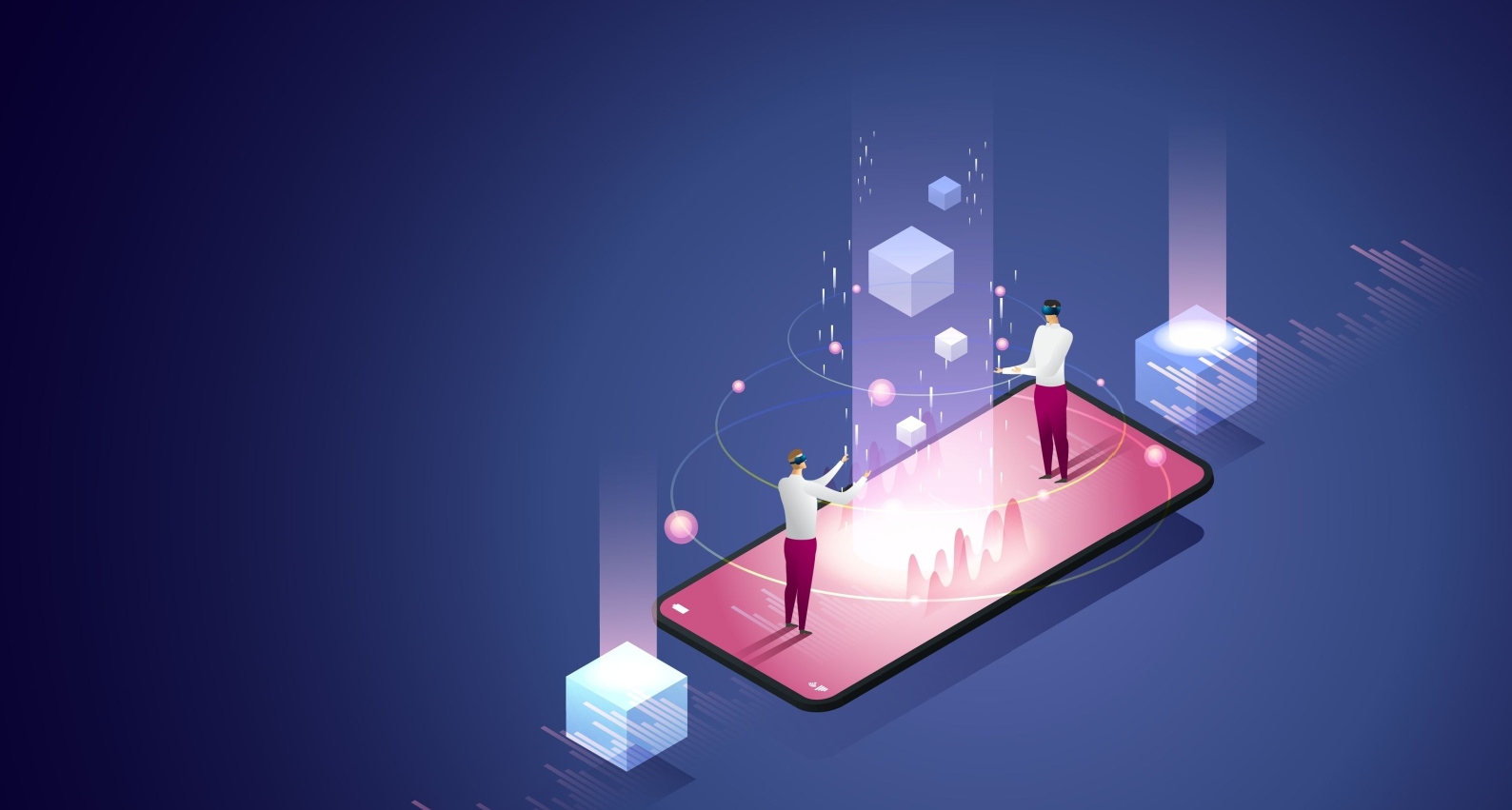 Gamification allows service industries to improve customer interaction and access to invaluable data. Telcos understand this need and some have already invested in integrating gamification in their platforms to increase customer loyalty. Using emerging technologies such as AI, metaverse, and AR/VR, the telecom industry can help create a personalized experience for customers, encourage brand involvement, establish a strong connection, and generate a new revenue stream for businesses.
Technology is making inroads in every sphere of life, with the latest technologies such as AI, ML, VR, and AR seeing wide-scale adoption. This has increased customers' expectations about the experience they would like to have while purchasing or availing of any service. Given stiff competition, businesses are looking to identify new revenue streams and engage customers via technology.
One of the ways to enhance customer experience is through gamification. It helps a brand boost user activity, drive engagement, and gain loyalty.
The various ways in which telecom companies can leverage gamification and stay relevant in the market are:
Games-as-a-service: Also known as games-as-an-offer, telecom companies can use this service to gain customer loyalty.
Customer engagement: Telecos can get customers interested in their services and use the interaction to generate data that can be used for:

Gathering marketing insights to understand customer requirements on product, price, place, and promotion
Creating a new revenue stream where telcos can sell customer data such as their spending pattern, purchasing choice, behavioral preference, and political preference to marketing or sales teams

Advertising/branding: Telecom companies can use games to self-advertise and promote new services or products.
Employee engagement: Companies use games for employee engagement as these are interactive and have built-in rewards and recognition, which helps to:

Increase efficacy of internal training
Accelerate employee onboarding process and increase employee involvement
At an organizational level, gamification can assist in gathering valuable insights pertaining to the user base by analyzing permissions-based data shared by customers. Users consent to sharing this data while engaging in various interactive tasks such as trivia and QnA. The user data analysis helps organizations customize their products to serve users better and deliver messages related to specific marketing campaigns.
Use cases

Verizon – The US telecommunication provider was experiencing low user engagement. It decided to launch an interactive app, the Verizon insider web portal, which has gamification. The portal hosts events, competitions, and other interesting social initiatives. Users can attend events, play games, or write reviews and earn points, with which they can receive badges and join public leaderboards to win exclusive promotions. Verizon also personalized user experiences based on interests and location and allowed users to log in with their social accounts. This led to increased user presence on the platform.
Vodafone – Telecom giant Vodafone has successfully integrated gamification into its platform and introduced various initiatives that have improved customer interaction. It has tied up with Sony Pictures and would help millions of young aspiring people identify their skills and get a job that matches them. The Future Jobs Finder, a gamified digital platform, has been launched in 20 countries. Apart from enhancing its brand image, Vodafone would have access to the young working population's data about their demographics, behavioral patterns, and preferences, which enable the company to customize its offerings.
AT&T – With presence in the US and Canada, AT&T has invested USD3.8 million for its gamification initiative known as AT&T Aspire. The platform provides grants to schools and non-profit organizations and supports research. It uses interactive gamification solutions to solve complex problems in the educational system. Therefore, AT&T was able to showcase itself as a brand that cares.
Airtel – India-based Airtel always has an interactive game on its platforms. During a cricket match season, it launched a highly interactive gaming experience called Airtel TV Free Hit, an in-app quiz-based game. The company offered daily cash prizes as well as a grand prize, which led to the number of users on the platform increasing exponentially.
Optus – Australia-based Optus created a gaming platform specifically for training its staff. The employees were encouraged to put up their posts and incentivized to comment on others' posts; this proved an effective learning tool.
How Gamification Can Help Telecom Companies
Gamification works at different levels for customers, enticing them come back for more. Winning at games makes a user feel recognized and rewarded, which makes them more responsive to the platform hosting this particular game. For instance, instead of sending customers a general payment reminder, the telecom operator could send them a game embedded in the message, allowing them to discount their payment. Companies can also leverage gamification to personalize messages and games that fulfill customer needs.
Telcos can offer gamified anonymized insights and interesting information such as the number of people with similar interests in the vicinity, top scores, or top 10 game leaders. Such data might be beneficial to some people and delight them.
Conclusion
Gamification offers many advantages to telcos. The large amount of data helps them understand customers better and improve their product, price, distribution channels, and promotion plans. The telecom industry can also monetize this data by selling it to a third party, creating a new revenue source. Moreover, games can serve as a platform on which these companies can advertise their products and services. As mentioned earlier, companies are using games for internal training as well. Hence, telecom companies should view gamification as a smart marketing strategy and integrate it into their platforms.