Healthy Snacks: A High Potential Market
Published on 20 Sep, 2021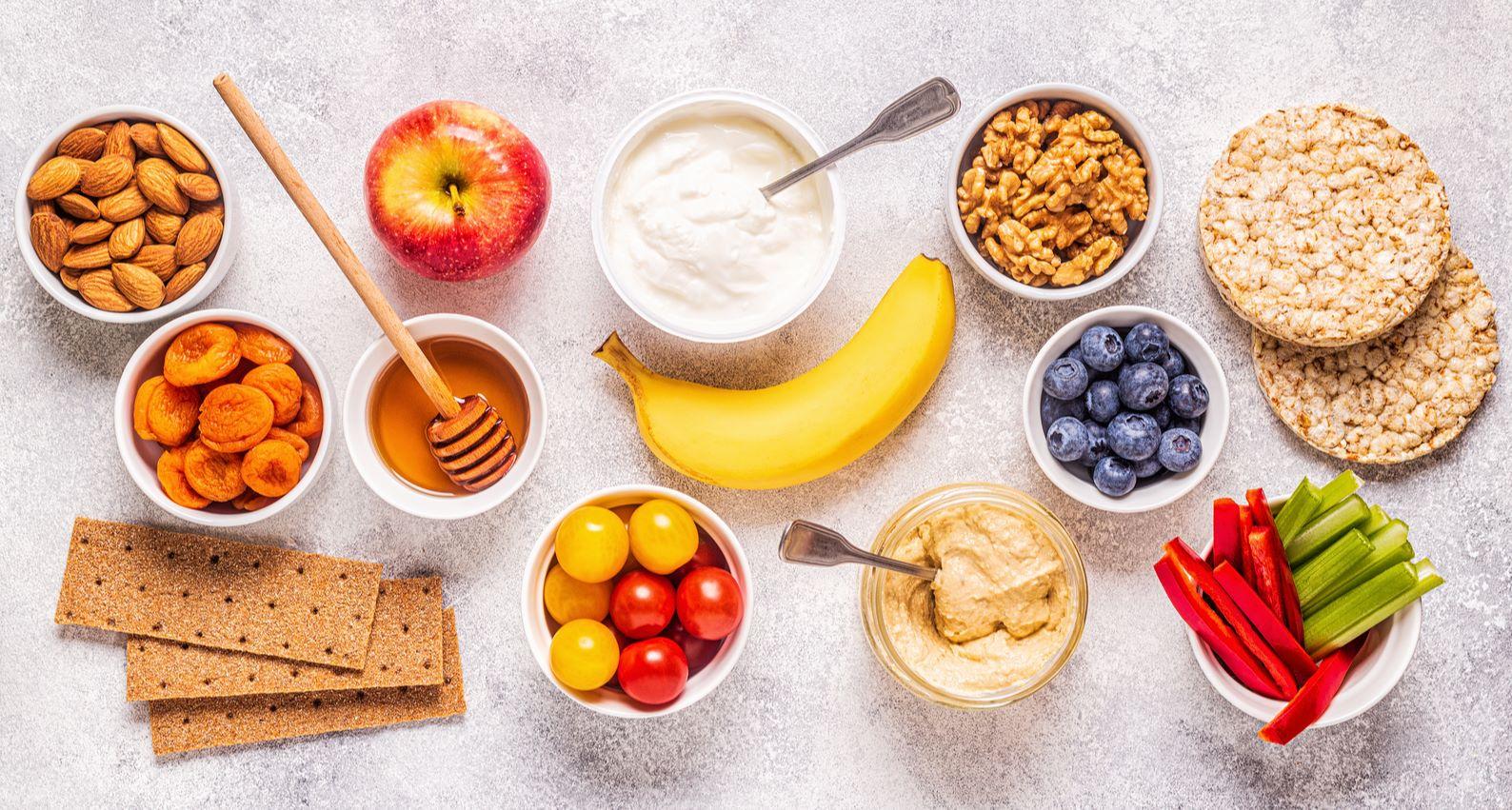 The healthy snack segment has grown exponentially, especially since the outbreak of the pandemic globally. As consumers become more health-conscious, demand for snacks which are nutritious yet tasty is increasing. Amid gradual growth in the market, different types of healthy snacks made of natural and plant-based ingredients are lining up the shelves. Challenges notwithstanding, healthy snack is poised to grow as a segment and emerge as a popular trend.
Rise in disposable income, coupled with the corporate culture of long working hours and hectic lifestyles, has led to a change in eating habits in terms of increase in snacking. However, until now, snacks have been largely perceived to be unhealthy, given their high oil and sugar content, and therefore a key factor behind health conditions such as obesity, high blood sugar and hypertension. However, with the recent shift in consumer behavior, the global snacks market is transitioning rapidly from oily-spicy snacks to healthy, sugar-free, and low oil varieties packed in limited portions.
New-age consumers are looking for healthy, on-the-go, and affordable snacking options that will meet their daily nutritional needs, besides being appealing to taste buds. According to a recently published report by Mondelez, approximately 59% adults worldwide prefer to eat several small meals throughout the day than a few larger ones. As per another recent report, the global healthy snack market would reach USD98 billion by 2025, clocking a CAGR of 5.8% between 2020 and 2025. Currently, North America is the largest market for healthy snacks. However, increasing disposable income, lifestyle-related health conditions, rising aging population, mental stress, hectic daily work schedules, and inclination toward a healthy lifestyle are the factors driving growth in the healthy snack market in emerging economies such as Latin America, Asia-Pacific, and the Middle East and Africa.
Food product manufacturers are coming up with snacks that meet defined health and nutrition needs as well as address age-specific requirements or concerns, such as digestion, immunity, memory, energy, or weight loss.
Key Innovation Trends
Snacks with exciting, new flavors and different textures, manufactured through sustainable processes, packaged using recyclable materials, and with clean labels will continue to dominate the market in the coming years. For example, snacks with vegan ingredients, high/added proteins, zero fats, reduced/zero sugar, whole grains, zero gluten content, zero oil/baked, and with environment-friendly packaging are a few new trends in this domain. Innovations in the segment are increasing rapidly. Some of the major trends are:
Plant-based snacks: With the rise in awareness, millennials are gravitating toward food with functional benefits. Ingredients such as turmeric, giloy, ashwagandha, folic acid, green tea, vitamins, and minerals are being added to increase the health value of snacking products. Proteins derived from plants are driving research in the industry, reflected in the noticeable increase in introduction of plant-based/vegan products over the last few years. Plants are used to create distinct and appealing flavors.
Personalized snacks: Consumers look for snacks that can meet their lifestyle, dietary, and health requirements. This has led to a surge in personalized nutrition. For instance, snacks attuned to keto diet and those that are low in cholesterol, mood-boosting, gut-friendly, and help sleep better are growing in popularity.
Upcycled snacks: The concept centers on using the edible byproducts of the vegetable and fruit processing industries and thereby contributing to reduction in waste generation. Typical examples include vegetable pulp chips, dried vegetable trail mixes, snack crackers made from upcycled corn flour, upcycled dried fruits and upcycled re-grained super grains and banana snacks.
Transparency and sustainability: Consumers these days are highly conscious about the lifecycle of a product. Transparency of information, such as source of ingredients, farming and collection techniques, manufacturing and packaging details, is a key factor in determining demand for products these days. Another key factor that consumers consider is product sustainability – in other words, recyclability, biodegradability, and low CO2 emission. It is, therefore, highly crucial that these details are given clearly in the labels.
Product Types
To cater to consumer preference, companies are producing snacks that deliver on health, convenience, and taste. Nutritional products come in a variety of forms that include:
Bars: These are the most convenient option. Giants such as Amul and Givaudan are developing interesting chocolates with healthy ingredients that claim to reduce anxiety, improve sleep, and boost the mood. Many startups are now entering this space by introducing bars made of whole grains, ancient grains (millets), cereals, seeds, and nuts. Currently, cereal and granola bars dominate this segment of the snack market.
Chips: Sensing the pulse of consumers, companies are coming up with all-natural, non-GMO, multigrain, baked chips that are low in sodium and provide multiple health benefits. These chips are usually made using ragi, soya, and vegetables and said to have high-protein and low-fat content. The potato in chips is either being treated to make it healthier or replaced with multigrain and non-conventional ingredients such as pulses, rice, corn, and wheat.
Nuts and seed mixes: Consumers following diet plans opt for gluten-free, omega-rich food such as nuts and seed trail mixes and bars. Trail mixes are popular as they are portable, convenient, and available in assorted flavors. Ingredients such as cashew, peanut, almonds, hazelnuts are popularly used in butter, whereas flax, chia, melon, and hemp seeds are increasingly used in bars, chips, and other savories.
Yogurts: Yogurts are high in demand owing to their multiple health benefits. Production of fruit-based, non-dairy yogurts high in proteins and low in sugar is a significant trend globally.
Product Claims
Amid the growing health consciousness and preference for natural ingredients, companies are labelling their products with claims that describe the benefits. This helps consumers relate to products in line with their choice. Few of the most popular product claims in the healthy snack market include:
Whole grain
This implies that the product contains all three parts of the kernel and a minimum of 51% whole grain ingredients by weight per serving.
Fiber-rich
Plant fibers hold the key to a healthy digestive system, keeping it clean and facilitating bowel moment. Fiber-rich foods are more filling and low in calories.
High protein
This indicates that the food contains 20% or more of the daily recommended value of protein per serving.
No fats
Fat-free or low-fat generally means the fat component in the product is negligible, having no effect on the body.
Gluten-free
According to the FDA, food items labelled gluten-free must have less than 20 parts per million of gluten. It can include naturally gluten-free food, or food prepared with gluten-free ingredients.
Organic
This primarily means that the food product was grown/manufactured and processed without the use of any synthetic chemicals and does not contain GMOs.
No added sugar
These food items do not contain sugar as an ingredient but could be having natural sugar or sugar alcohol or artificial sweeteners. Sugar-free products should, however, have less than 0.5g sugar per 100g/100ml.
No/Natural preservatives
These products do not have added preservatives but can have preservatives occurring naturally in ingredients.
Probiotics
These contain healthy bacteria which promote gut health by taking care of the gut microbes.
Antioxidant-rich
This implies the food is rich in antioxidants that are known to protect the cells from free radicals, a key factor behind major diseases such as heart ailments and cancer.
Immunity-boosting
These food products contain ingredients known to enhance immunity.
Key Players
Both startups and incumbents are active in the domain. Asia is witnessing an influx of small companies that claim to offer clean label, GMO-free, and highly nutritious healthy snacking options. Startups such as Monsoon Harvest, Snackible, Ayur Bars, Magic Spoon and The Cracker King are adopting various approaches to innovate and revolutionize the healthy snack food industry across the globe. Established players include Pepsico, Mondelez, Nestlé, Danone, Unilever, Tyson Foods, Hormel Foods Corporation, Kellogg, Select Harvests, and B&G Foods. Besides building innovative product portfolios, these companies also focus on strategic mergers, acquisitions, and partnerships to strengthen market presence.
Latest Product Launches and Partnerships

Mondelez launched CoLab, a 12-week mentorship program to support US-based snack brands in the wellness space address the challenges they face and, thereby, reinvent the healthy snacks segment.
PepsiCo recently announced that it will reduce sugar levels by 25% across its beverages and introduce more nutritious snacks in the European market by 2025.
Hormel Foods acquired Kraft Heinz's Planters snack nut portfolio worth USD3.35 billion. The deal would give Hormel Foods access to brands such as Planters, Nut-rition, Planters Cheez Balls and Corn Nuts, and three production facilities.
Mondelez entered the 'better for you' snacking segment by launching Cadbury Fuse Fit, a snack bar made of peanuts and almonds.
Baggry (one of the largest breakfast cereal brands in India) recently collaborated with Cure Fit to produce and market healthy cookies made of muesli, oats, and bran.
PepsiCo and Beyond Meat are set to form a joint venture to develop, produce and market beverages and snacks made of plant protein, and expand their current portfolio of healthy snacks.
Conclusion
Production of healthy snacks is not bereft of challenges. Manufacturers find it difficult to maintain the desired crispiness and texture of plant-based ingredients during processing. Removal of fats and sugars and inclusion of whole grains negatively affects the moisture retention and binding capacity of ingredients, which impacts the texture of the product. Processing of products which are fruit-based, yet preservative-free, is complex and expensive. Regulatory authorities are constantly revising policies and setting higher standards for food and snack companies to ensure hygiene and nutrition are not compromised.
Despite the constraints, the healthy snacks segment is expected to grow. Consumers are demanding nutrient-rich, on-the-go and 'better for you' snacks that enhance immunity and improve overall health. With the trend picking up, especially since the pandemic, there are enormous opportunities for healthy snack manufacturing companies.