Gamification – Transforming Food Marketing
Published on 01 Feb, 2023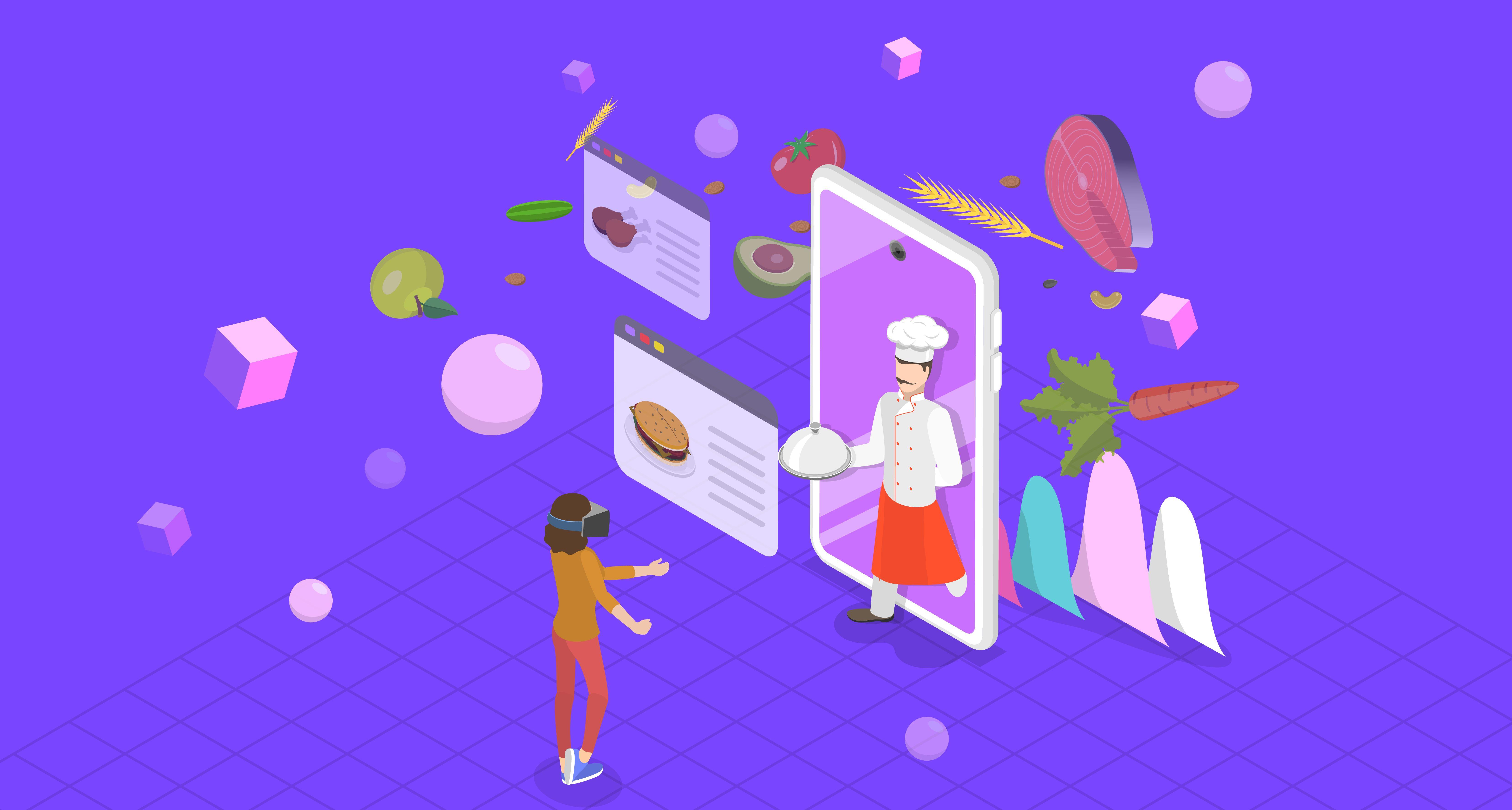 Gamification in the food industry refers to using game-like elements and techniques in the design and marketing of food products and experiences. It is a popular trend in the food industry, as it can be an effective way to engage and motivate consumers and to create a sense of fun and excitement around food. Some brands have used it to increase their sales revenue by creating the right games, and through these, a loyal customer base.
Gamification provides a new avenue for increasing customer interaction and engagement across industries and sectors. The food and beverage industry, which has concentrated on the traditional modes of marketing till now, is also opening to the benefits of gamification and integrating it into food apps or even in-store challenges. Though gamification symbolizes fun, it also drives motivation by imparting a sense of accomplishment, creativity, ownership, possession, social influence, responsibility, etc. In some cases, customers can also be a part of a global mission or initiative and make a change. Emerging technologies such as AR and VR can be integrated with these games to create immersive and interactive food experiences designed to be fun and educational. The key to creating successful gaming ideas is to ensure that the ideas are complementary to the brand and will engage the target audience through infinite customization possibilities and unraveling their creativity.
Why gamification?
Apart from attracting new customers and retaining the existing ones, some social benefits of gamification in the food industry are as follows:
Marketing/promotions – Gamification helps food brands create easy promotions either through online notifications or offline, on-the-spot promotions at outlets. The marketing examples include the following three initiatives.
Pizza Hero by Domino's – The pizza brand launched its app in 2011. It invited users to become a pizza maker and create their own perfect pizza from scratch. They could then order this pizza from the nearest outlet. Winners also had a chance to get a job at Domino's. Therefore, the company not only promoted brand awareness but also integrated gaming in its hiring process. The app had more than 300,000 downloads, and over 7 million pizzas had been created in the launch year. It increased Domino's sales revenue by 30% in that period.
KFC Shrimp Attack – A Japanese KFC outlet used gamification to market its newest line of shrimp products. Developed in collaboration with Nintendo, "Shrimp Attack" encouraged users to slice as many shrimps as possible to protect a KFC fortress. The game was free to play on the KFC website, and users could collect reward coins and use them for discounted meal combos at the nearest KFC location. This promotion increased KFC's overall sales revenue by 106% at that point of time.
Panera's MyPanera rewards program – Panera used gamification to create a loyalty program rewarding customers for making purchases at its restaurants. Customers who enrolled in the program received rewards for every purchase they made, which could be redeemed for free menu items or other perks.
Encourage healthy eating habits – Brands can create socially responsible games that motivate and reward customers for making healthy food choices. The health initiative examples include the following two gamification ideas.
Chipotle's The Scarecrow – The US-based restaurant chain Chipotle used a free game and animation movie "The Scarecrow" as a gamifying element. The Scarecrow markets the company's mission wisely by disclosing harmful processing and agricultural methods associated with food. The game also emphasizes how Chipotle uses antibiotic-free meat and better food-processing methods than others, giving its users a sense of doing something good by making the right food choices. This Scarecrow effort gained considerable social appreciation, and Chipotle became the top fast-food brand in the US replacing Taco Bell, and it also won the Cannes Lions award in 2014.
Healthy Diet Food Cooking Game – Developed by Crazyplex LLC, this game is available on Google Play. The game helps users make healthy choices and stick to their diets, leading to weight loss and control over appetite.
Educate customers – Gamification can also help home cooks or young chefs learn new recipes or special ingredients. It can help educate small children by having games such as "feed yourself." Brands are also designing games to entice slightly older kids as well and promote healthy habits in them. The food designing examples include the following two gamification initiatives.
4 Food – Being a socially responsible and networked fast-food chain, 4 Food triggers customers' creativity and imagination to make infinite burger combinations without any menu. Motivating users to create their own burger combinations lets them enjoy the process of creating food with long-term motivation and fulfillment.
Can I Eat It – Designed for kindergarten and preschoolers, this game helps kids identify edible and nonedible items.
Create social connections – Gamification can help create a sense of community and social connection around food, especially when it is used in a group setting. The social gaming examples include the following initiative.
Game nights – A restaurant may host a group game night. This can create a sense of camaraderie and encourage customers to come back for more.
Technological development
Gamification companies use various new-age technologies to ensure that their games are smart, interactive, and engaging and make users come back. Some of the hooks being used are shown below.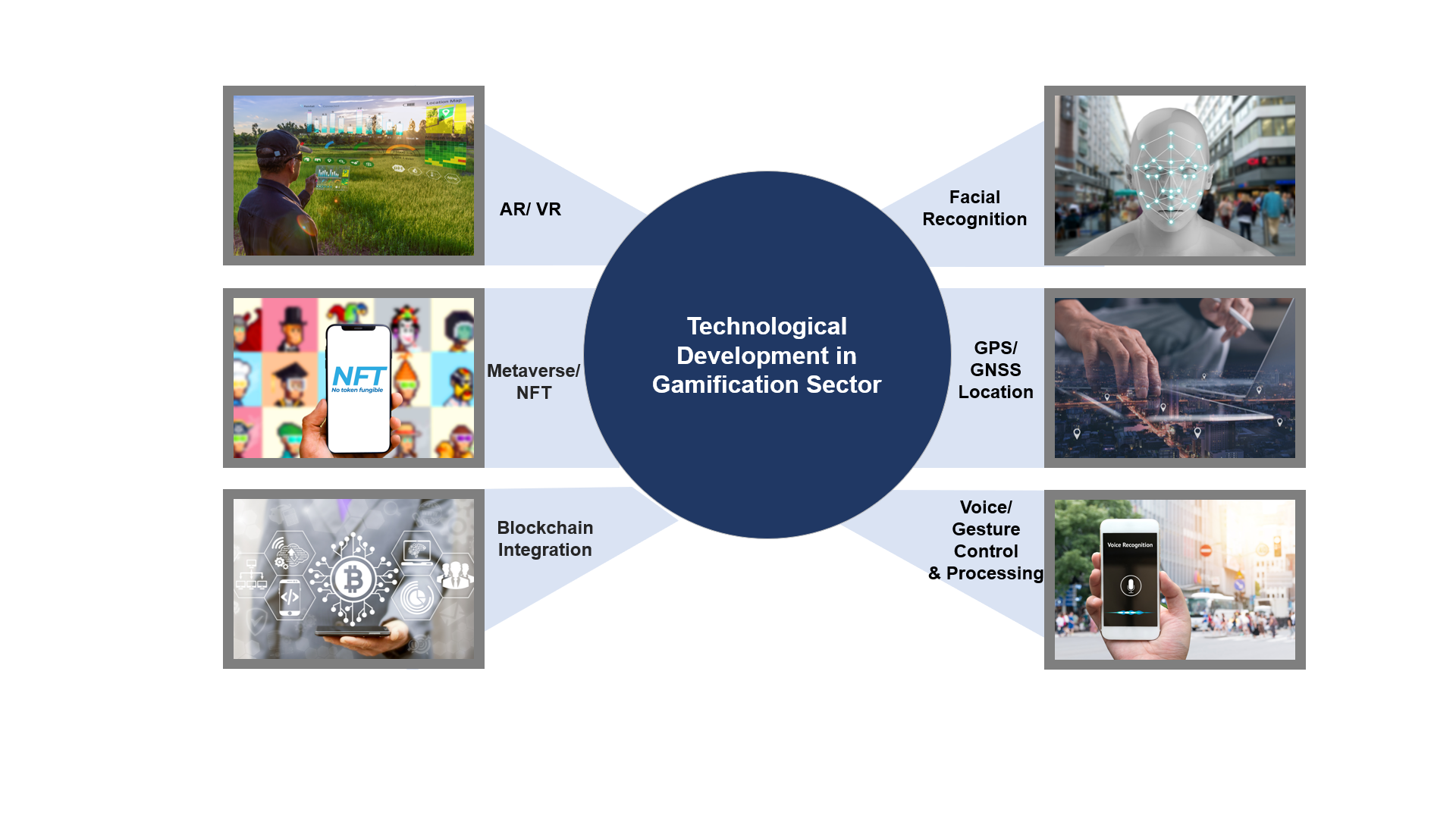 Regulatory framework

The regulations for online games differ from country to country. In India, while there are regulations for games that involve online gambling or betting, the law is ambiguous in case of online games created by brands.
However, there are draft rules being designed to regulate all online games. As per these rules, all games will have to register with a self-regulatory body, and only those cleared by the body will be allowed to legally operate in India. Online gaming companies will not be allowed to engage in betting or gambling on the outcome of games, as per the proposed rules.
Conclusion
We live in a generation where most customers are digital natives. The millennials and Gen-Z customers are net-savvy and spend most of their time online. Therefore, gamification ensures that you get their attention and keep them engaged. The younger, urban population is attracted to online games and will prefer brands that give them a novel and changing experience.
Overall, gamification is a powerful tool and successful business model in the food industry, and it is likely to improve sales and transform the way in which food companies engage and motivate customers in the future. Whether through traditional challenges and competitions or using emerging technologies, gamification has the potential to create exciting and engaging food experiences that will keep consumers coming back for more.