Gamification in Healthcare
Published on 22 Nov, 2022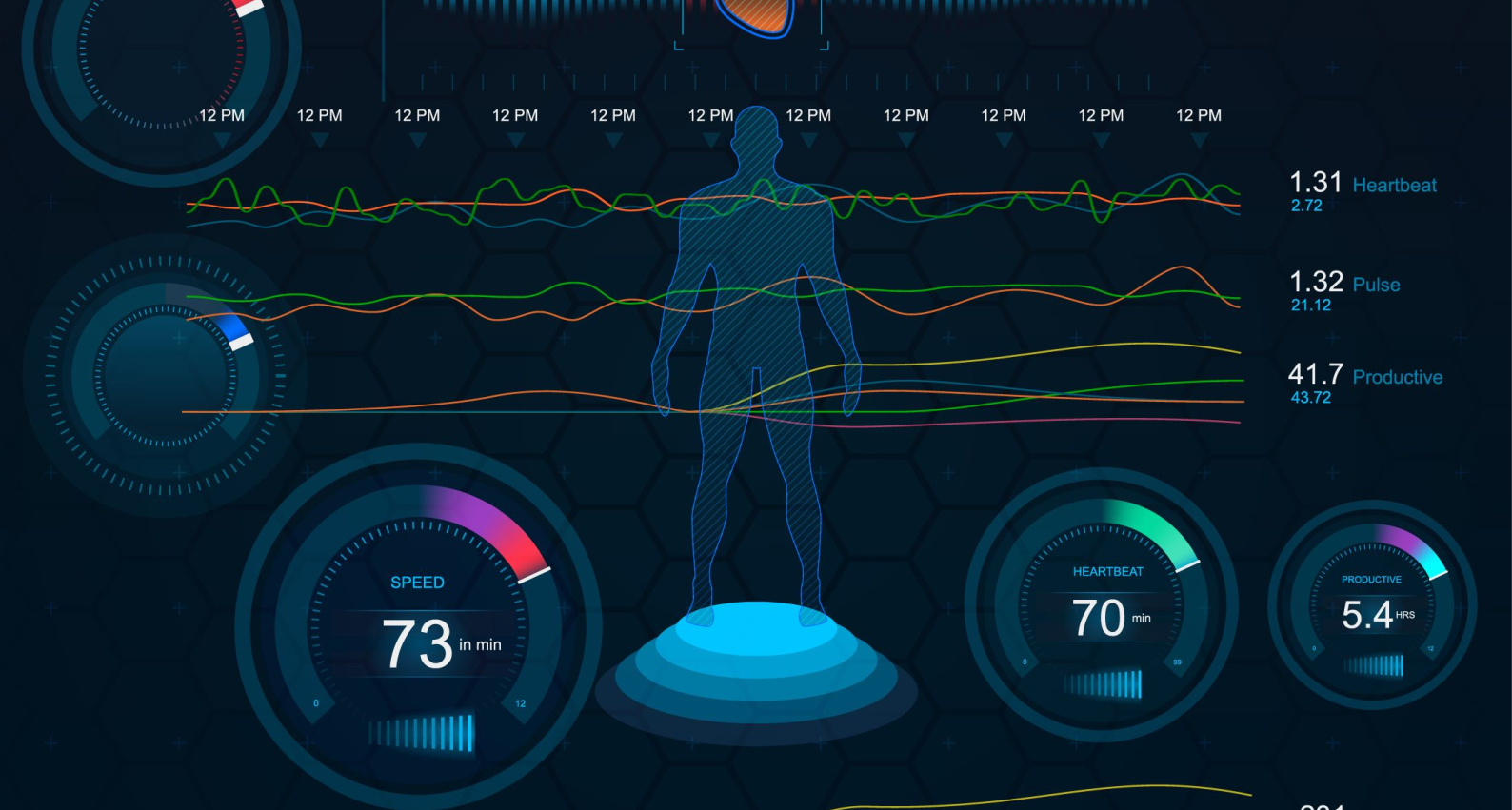 Gamification is gaining importance as an interesting way to interact with customers, keep them engaged with brands, personalize offerings, and collect relevant data in the process. The healthcare industry has recognized the value of incorporating rewards and recognition to entice patients to participate in a health regimen. There has been an influx of fitness apps and devices using gamification in novel ways to attract and retain users. Some companies have done this successfully and reaped its benefits.
The main objective of gamification in any industry is to increase interaction, gather information, and establish brand loyalty. In the healthcare industry, gamification is used to improve clinical outcomes of physical and mental diseases by reinforcing healthy habits, disease prevention, and adherence to medical advice. The core objective is to personalize the healthcare journey of patients, thereby improving patient engagement.
Some well-known wearable health device makers that have penetrated the market and have regular users are Fitbit, Apple, Withing, and Ava.
Gamification in healthcare helps in the following:
Engage mentally ill patients (such as those suffering from Alzheimer's) to perform certain tasks and improve dexterity.
Using bars and charts, users can track their progress in developing healthy habits.
Share progress in fitness with other users or friends.
Completing certain milestones creates a sense of competition and feeling of achievement within the users. Games can also be designed for specific ailments, such as back pain or mobility impairments, encouraging users to perform specific exercises.
Healthcare providers benefit from the massive amount of data generated by healthcare devices and apps. They get valuable insights that help them in treating, developing and improving therapies, and increasing engagement with patients.
Gamification can help in various aspects of healthcare: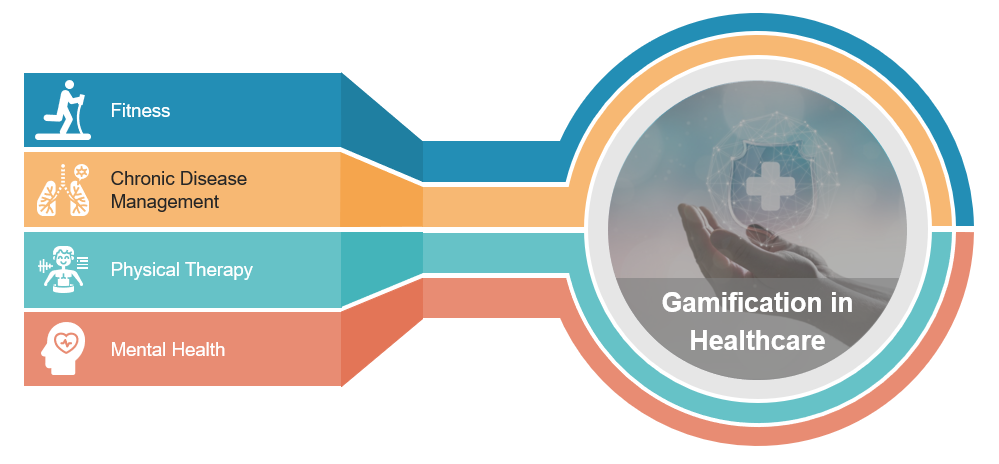 Fitness

Fitbit: It is a well-known name in the fitness industry. Its devices help users track their exercise regime and show real-time data on their heart rate, blood pressure, and calorie loss. Games can be set up in the Fitbit community to create competition and enhance gym performance.
Cafewell: A mobile app that helps users eat better, reduce stress, and incorporate exercise into their lives, Cafewell's personalized games motivate users to develop healthy habits.

Chronic disease management

MangoHealth: A smartphone application that encourages users to take their medication on time and has built-in rewards such as gift cards and discount coupons. The app also gives information regarding the side effects of drugs or medicines.
mySugr: An Austrian startup with a gamified solution for diabetes management in adults and children.

Physical therapy

GestureTek Health: It is a Canadian company that has developed a gaming app to specifically address disability and rehabilitation. Using virtual reality (VR), it offers interesting exercise programs that enhance physical and cognitive capabilities.
MindtureMaze: This is a healthcare company offering gamification devices using new gaming technologies and VR for brain stroke victims to help them retrain their brains. Moreover, it has solutions for patients with amputations and spinal-cord injuries.

Mental health

MindMate: Designed specifically for those suffering from Alzheimer's and dementia, MindMate offers brain games and workouts. It helps users improve their attention span, memory, and cognitive speed.
Lumosity: A brain-training app with over 100 million users, Lumosity has fun, challenging, and easy-to-learn brain games. It is popular with patients who have had brain strokes or suffer from Alzheimer's disease or dementia.
Gaming apps also cater to those suffering from anxiety, Down's syndrome, and dyslexia.
Moreover, companies have developed healthcare apps for emotional and mental wellness, with some specifically designed for child healthcare.
Features of Gamification Apps
Most healthcare gamification apps are aimed at enabling users to make healthy choices and manage their illnesses. However, modern apps have enhanced features to make them fun, thereby increasing user interest and interaction. Some of these features are as follows:
Reward badges: Various healthcare apps have different names for reward badges. These badges allow users to set personal milestones and improve themselves to achieve health-oriented goals.
Reward points: Some apps have reward points that are given after completing defined levels. These points act as major motivational tools and proof of progress. They may have intrinsic value and can be exchanged for other in-game benefits.
Leaderboards: Through leaderboards, users can share their progress with friends and other users, which encourages competition.
Why Gamification?
COVID-19 has intensified concerns regarding health and wellness. With gamification, health apps can further entice health-centric consumers to maintain their healthy habits and leverage the data they receive in the process. The motivational factors that reward and recognition bring in can encourage consumers to get more involved in their health regime and benefit from it. The immense data gathered is helpful in the research and development of therapies and medicines. With advancements in augmented reality and VR technologies, gamification is likely to gain prominence and distinction.
To improve your understanding regarding the gaming apps available for healthcare and new innovations in this industry, connect with us at Aranca. We have the expertise and ability to give you a complete outlook on this segment. Along with mainstream treatments with drugs and therapeutic devices, gamification is expected to become an adjuvant treatment regimen in the future and a separate field in medical academics.