Alternative Meat – An Emerging Sector
Published on 08 Jul, 2021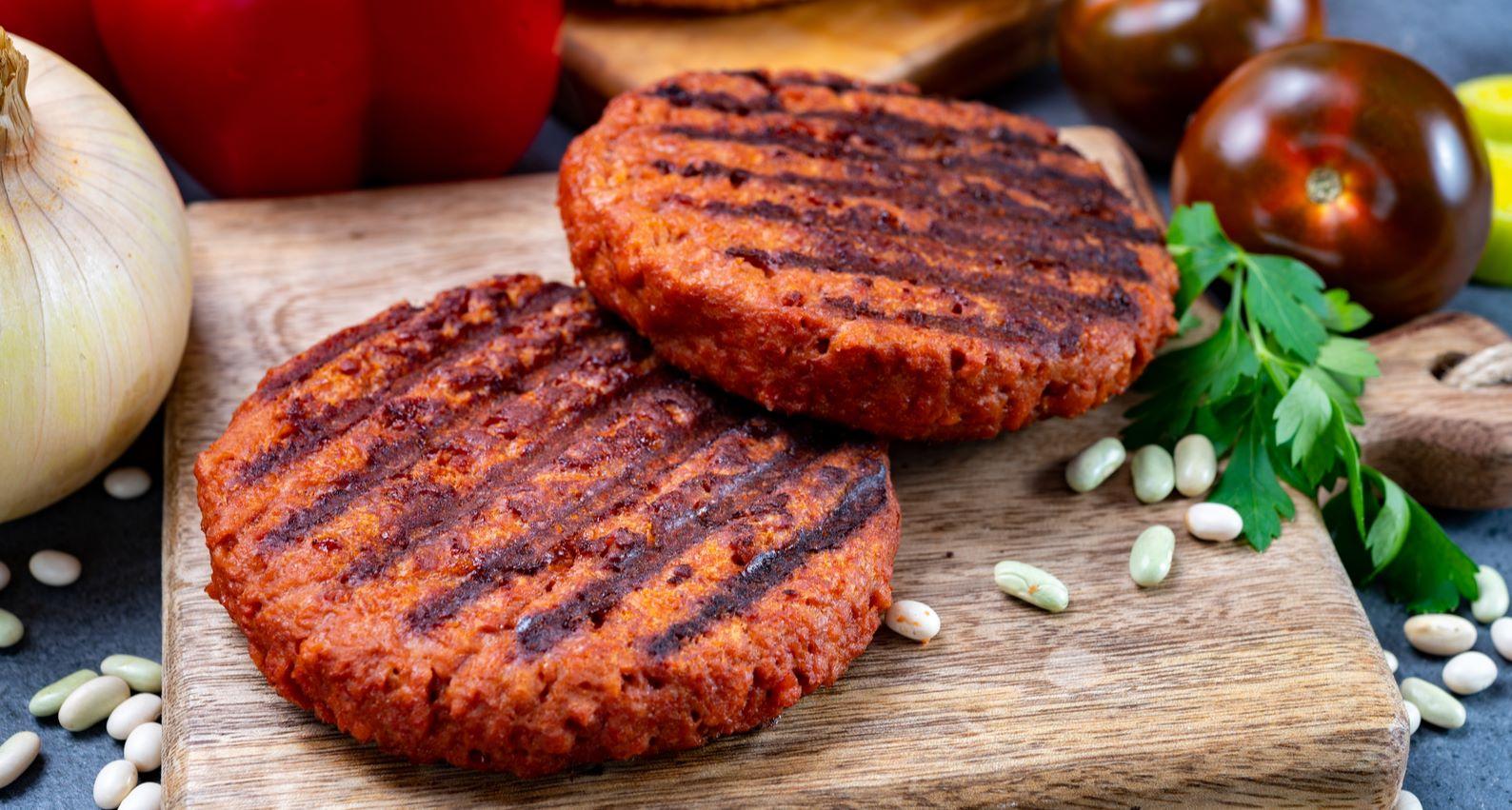 The increasing popularity of veganism has led to the emergence of a new domain in the food sector, i.e., alternative animal products, which includes egg, dairy products, and meat. The global pandemic gave a boost to this sector as health consciousness and wariness toward animal-based products both saw a sharp jump during this period. However, even before the onset of COVID-19, the sector was attracting significant investments and is projected to witness exponential growth.
The alternative meat or meat substitute market stood at USD 1.6 billion in 2019 and is estimated to expand at a CAGR of 12% through 2026. This sector has captured the interest of companies with deep pockets that are looking to invest in new avenues as well as venture capitalists. Established players are adopting acquisition and collaboration tactics to gain a foothold in the market. Some companies that have been operating in this domain from the very start are now leading the market. However, every week, a startup is coming up that focuses on bringing the price down to the level on conventional meat and on improving texture and flavors. Players are conducting research to increase plant protein stability at high temperature, pH levels, and sensory qualities of the products.
Impact of COVID-19:
Between March and May 2020, the alternative meat industry saw a substantial 264% growth within nine weeks. Increased health consciousness on account of the pandemic also brought to light the hazardous conditions prevailing at meat factories, including lack of employee safety and unethical treatment of animals.
When meat shops did open, reports of them becoming hotspots of coronavirus adversely affected the industry. Consequently, plant-based meat became a permanent item in the shopping list of many consumers.
Main ingredients:
Earlier, alternative protein was majorly derived from conventional soy or wheat protein. However, in the last five years, companies have been exploring new sources including mushrooms, algae, and microbial and cultured animal cells. Other sources such as pea, chickpea, mung beans, and fava beans are also gaining prominence.
The discovery of air protein has led to an innovative method in order to develop vegan proteins from elements combined with water and mineral nutrients. It leverages renewable energy and uses a probiotic production process to create a nutrient-rich protein with the same amino acid profile as an animal protein.
Product types:
Alternative meat is sold in the form of burgers, snacks, and cold cuts that can be cooked and taste like chicken, turkey, pork, etc. Companies are also introducing protein-based beef patties and chicken jerky. Giving them the name of the meat they taste like helps to attract customer attention. The pet food industry is also observing demand for vegan options and, as a result, vegan wet pet food products are now being launched. Players such as Nestlé, Mars, and IFF-DuPont are introducing new options in alternative meat segment.
Recent technological advancements:
There have been a few major breakthroughs in this field in the past years. Companies have used technologies such as artificial intelligence (AI) and deep learning platforms to predict plant protein functions. Some of the major innovations are as follows:
Researchers from the University of Tokyo have come up with a novel way of stacking and fusing together cultured beef cells to cultivate "millimeter-sized chunks of meat." This allows the cultured meat to resemble whole muscle cuts of animal meat.
Researchers at Wageningen University & Research in the Netherlands have developed a quantitative method that can match the textures in meat with variations in meat substitutes.
Innovative startups:
Atlast Foods: The startup uses mycelium as a super ingredient to create mushroom meat that can rival traditional meat cuts in terms of both texture and flavor. The company utilizes solid-state fermentation to grow mycelium into various shapes. The produce is infused with different flavors, fats, or other proteins such as pea or heme.
Benson Hill: Benson Hill has launched two new business segments – Ingredients and Fresh – to meet growing demand for plant-based foods. The company uses the sophisticated CRISPR gene editing and data analytics to develop more tasty, nutritious, and sustainable plant ingredients.
Crop OS: This startup powers a combination of cloud biology and proprietary CropOS platform to create genome mapping, predict protein content, and reduce off-flavors of soyabean and yellow pea. It also optimizes the level of nutrition, flavor profiles, and plant yield. By combining data analytics and AI with food science and plant biology, the company is able to tap into the vast, untapped natural genetic diversity within plants.
Novameat: Spanish entrant Novameat specializes in plant-based steak and pork that can match the texture of real meat. With the use of technologies such as biomimetic micro-extrusion and customized 3D printing machines, the company is able to recreate the tissue structure of muscles. It has developed the world's largest cellular meat prototype.
Bflike: Bflike's star innovation is its patent-pending vegan fat and blood platforms that make it possible to create meat and fish alternatives with extremely realistic tastes and textures. Bflike is in the process of licensing its technology and providing premade ingredients to food manufacturers and retailers that are developing their own meat alternatives.
Established Players
ADM: ADM uses strategic acquisitions and investments of B2B and B2C players to increase market share. It has a diverse product range and a well-spread IP portfolio. The company utilizes plant-based proteins, such as soy, pea, wheat, and ancient grains, to create the products. ADM has filed numerous patents on food compositions comprising soy, wheat, and pea protein. It is also developing various technologies, such as egg replacers and binders, to introduce new products and is filing patents in different geographies. ADM has a venture capital arm, ADM Venture, to invest in disruptive companies with proprietary technologies.
Nestlé: FMCG giant Nestlé currently operates in the US, Europe, and Asia-Pacific in the alternative meat segment. The company is researching on improving the texture, mouthfeel, and taste profile of its plant-based meat. It has filed a patent for products that have an improved sensory quality profile and has no bitter taste, aroma, etc. It also has a patent to make bacon analog using soy protein. Nestlé has partnered with Bühler and Givaudan to launch the Future Food Initiative, which focuses on research in the area of ancient grain varieties and plant-based food & beverages. Nestlé has also collaborated with Corbion to develop microalgae-based ingredients for use in plant-based products.
Unilever: Unilever uses soy protein as a meat alternative in burgers and nuggets. It has patented technologies on different food & beverages comprising plant-, algae-, and fungi-based alternative proteins to replace dairy and meat. The company uses extrusion for producing meat alternatives, which uses less water and energy, thus maintaining the sustainable profile of its product. Unilever is utilizing novel protein sources to enhance the properties of its plant-based products/ingredients.
Thai Food Union: Created with a commitment to seafood innovation, Thai Food Union has a rich history. The global seafood leader has recently entered into the plant-based meat market with the launch of OMG Meat. This new brand has various food offerings for customers to choose from, such as dim sum, crab dumpling, crab meat, red pork bun, fish nuggets, and chicken nuggets. The company is focusing its internal efforts on plant-based proteins, such as alternative seafood and meat, while exploring emerging areas (insect protein, lab-grown meat, etc.) through collaboration and/or investment in startups.
Outlook
The plant-based meat industry is expected to observe positive growth. Rising population as well as demand for food can be met only through the transformation of the food system by making it more inclusive and sustainable. There are abundant opportunities for both incumbents and startups in this sector. The alternative meat sector is expected to see further innovations and developments in the coming years. However, even though the vegetarian diet may see more takers, both meat and alternative protein industries are likely to coexist in the foreseeable future. Collaboration between these two industries would be essential to make sure there is sustainable and nutritious protein for all.