Adoption of Online Education Tools: A Short-term Measure or Long-term Trend?
Published on 01 Jun, 2020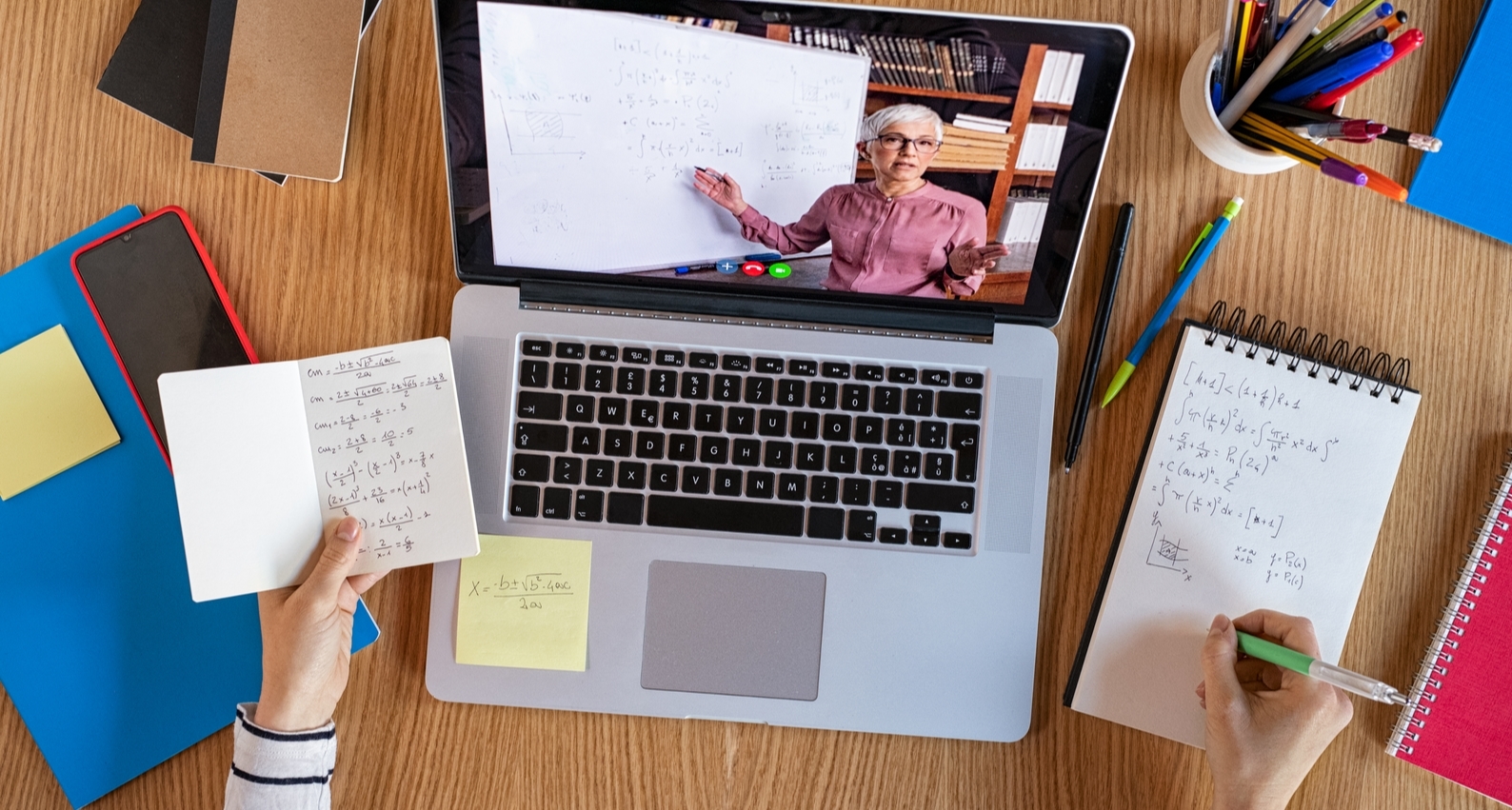 The ongoing lockdowns worldwide as a result of the COVID-19 pandemic have affected the schedules of schools and colleges. The virus attacked when most schools were already closing for a summer break. Post the break, academic institutions started using online video conference and education apps to continue tutoring, thereby ensuring that the academic year is not negatively impacted. Could this short-term measure become a long-term trend?
At the start of 2020, the coronavirus pandemic, which emerged in China, started spreading across continents and soon hit almost every nation in the world. Apart from being a health crisis, the virus has caused unprecedented global economic turmoil and affected almost all aspects of human life. Educational institutions were forced to shut down as the ferocity of the pandemic increased. Moreover, with the pandemic showing no signs of abating, fear of an upcoming second wave, and failure to discover a vaccine, it will be a long time before these children can start going to school again.
To ensure that there were no disruptions in the academic year, schools and colleges resorted to conducting online classes through e-learning digital platforms and education apps, which until now were complimentary to traditional teaching methods.
Schools initiated online classes via the following tools:
Zoom: This video and audio conferencing cloud platform was adopted by several schools to initiate online classes. The app's features, such as password protection for webinars, user authentication protocols, and rights to the host to turn off participant screen sharing, makes it a secure platform.
Google Meet: Another platform that has been adopted by many educators is Google Meet. It has enhanced security features and adheres to Internet Engineering Task Force (IETF) security standards for Datagram Transport Layer Security (DTLS) and Secure Real-time Transport Protocol (SRTP). Furthermore, as the platform encrypts all data in transit by default, the information is secure. Google Meet works entirely in browsers such as Chrome, Firefox, Safari, and Microsoft Edge and does not require any plugins or software to be installed, which helps limit cyberattacks. Its security features are making it the first choice of many institutions.
Microsoft Teams: Microsoft undertook the initiative to offer Teams for free to educational institutions. It is a digital hub that includes video meetings, online versions of Office 365 apps, compliance tools, and information protection. Teams provides advanced threat protection, data encryption, information barriers, multi-factor authentication, and a host of other security features to mitigate cyber threats.
Emails: Even before the COVID-19 outbreak, many schools were sharing homework, projects, and exam timetables via emails. Parents were thus better informed about their children's schedules and could provide necessary guidance. The lockdowns made this process the need of the hour. Schools started sharing class work as well as summaries of classroom teaching via emails. Email security depends on the platform being used to access it. However, as it only allows one-way communication, the lack of interaction does not make it a popular choice for teaching.
Aranca's ratings for the apps based on the features and level of security they offer:
Name

Features

Cyber Security

Aranca Scale (Security Vs Collaborative)

Zoom

HD video and audio calls
Screen sharing
Easy adoption with WebRTC technology
40 mins of video calling with free logins

Host given access to disable Personal Meeting IDs (PMIs) which enhances safety
Screen sharing option available only to the host




Google Meet

Video and audio preview screens
Unlimited number of meetings
Adjustable screen settings
Screen sharing

Meeting data encrypted
No plugins needed for installation




Microsoft Teams

Conversation channels
Direct access to email, Skype, OneDrive, and SharePoint
Fully integrated with Office 365

Advanced threat protection
Data encryption
Information barriers
Multi-factor authentication




Emails

No video or audio features
Easy to use
Easy to access

Security depends on the platform being used




In addition to the apps mentioned above, institutions are also using Skype, Hangout, and even WhatsApp to stay connected with students.
However, just online classes are not sufficient to make up for the lost hours of productivity, and therefore, edtech apps have gained popularity since the lockdowns were implemented. The edtech field is expected to be worth $341 billion by 2025.
The following are some of the apps that are helping to tide over this grim situation:
BYJU'S – Around 6 million new students registered on this popular Indian education app after it announced free access in March 2020. The platform, although already well-received as an online tutorial, has gained significance in the current COVID-19 scenario. BYJU'S provides cyber protection through physical, electronic, and procedural measures.
Udemy – With over 57,000 instructors and 1,00,000 online video courses, Udemy provides paid courses on a range of subjects such as psychology, leadership, photography, music, and business. In the current situation, it is offering courses at discounted rates. Udemy has strong security protocols and is not easily compromised. The site also encourages users to have a strong password, change it periodically, and log out post use to keep their accounts secure.
EdX – Established in 2012 by Harvard University and Massachusetts Institute of Technology (MIT), this online course provider has made education beyond borders possible. The platform is a boon for students who were unable to apply to foreign universities due to travel prohibitions. EdX security features include third-party partner verification, data encryption, storage in Amazon Web Services, and deletion of all images after 104 days.
Toppr – Founded in 2013, the app already had 2.5 million registered users when the pandemic struck. It has now witnessed a fourfold increase in subscriptions. Toppr follows strong security protocols to maintain confidentiality.
Duolingo – This education app, used for language learning, saw a 30% surge in new users in March 2020. The language app is fairly secure and does not disclose any personal information to a third party. Furthermore, it encourages users to protect their accounts by practicing safety procedures.
Until now, the traditional education system had been resistant to change. The COVID-19 crisis has presented a massive opportunity for edtech players. If they prove their efficiency and deliver as per requirements, their adoption may well become a long-term trend rather than a short-term measure.