Will COVID-19 be a game changer for retail fashion?
Published on 28 Apr, 2020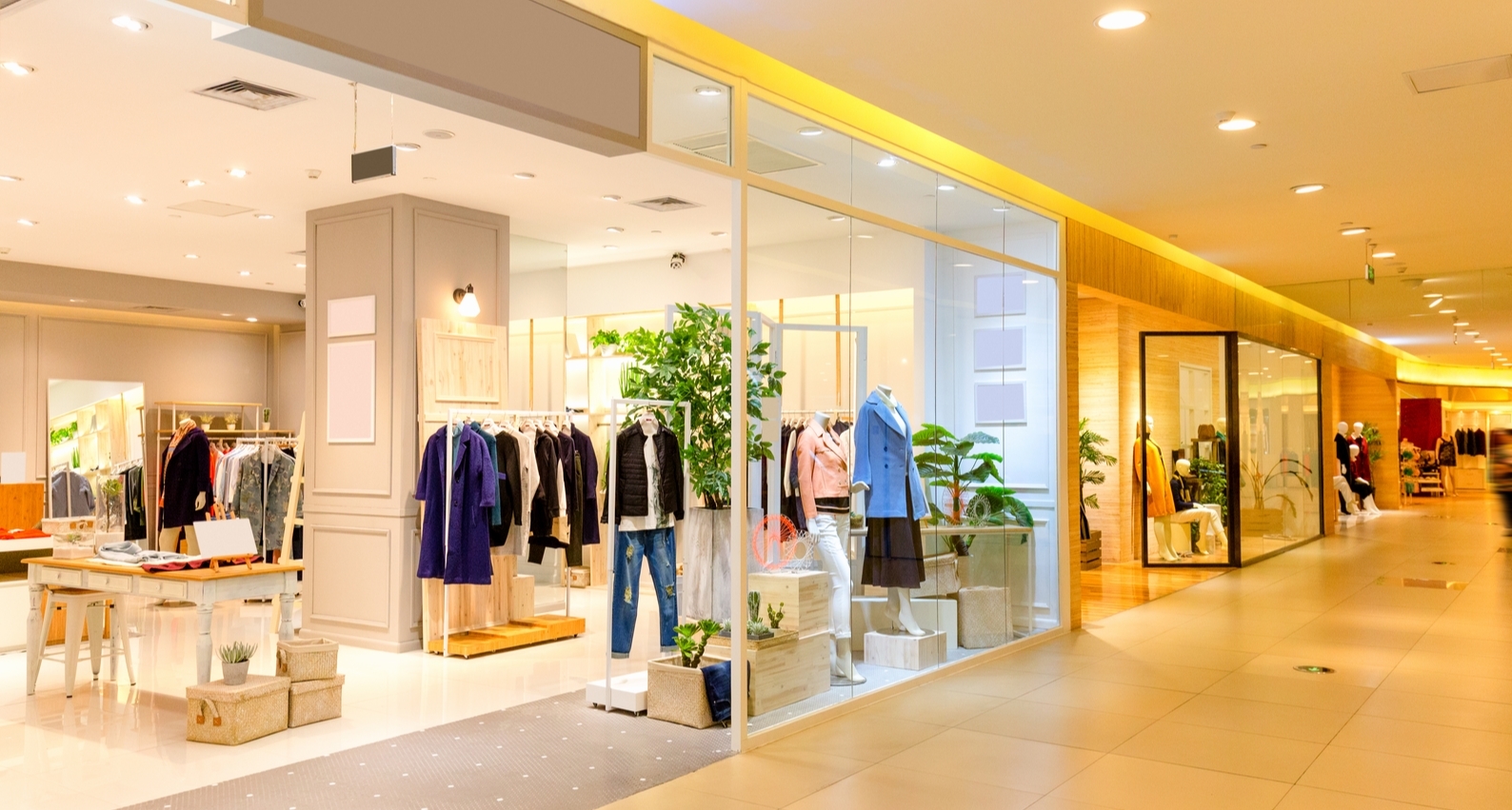 Stephen Covey once said, "If there's one thing that's uncertain in business, it's uncertainty." This holds true especially in current times, given the scale of the COVID-19 crisis and uncertainty surrounding its impact on the society and economy. Despite the challenges posed by epidemics, they often pave the way for innovation and bigger opportunities. This article explores how fashion retailers are coping with the crisis and looking at alternative avenues.
The World Health Organization reported that as of April 22, 2020, there were 2,475,723 COVID-19 cases globally, while deaths caused by the virus totaled 169,151. Businesses across sectors have been hit. While some sectors may probably bounce back gradually, for others, it could be a prolonged fight.
Impact on fashion retailers – Some insights
Reduced consumer spending or quarantined consumption
As expenditure on fashion is discretionary, it is particularly vulnerable during times when finances are tight. Amid the uncertainty in job markets and liquidity crunch, consumers are treading cautiously, spending only on essential goods. Cutting down on leisure shopping or travel, adversely affects these sectors. While these expenses may currently be deferred due to lockdowns, the trend may continue even after the lockdowns are lifted as people would become more mindful of their spending habits.

The Chinese, for example, have been the major buyers in the luxury and fashion market for the past 10 years. According to a report by Bain & Company, they accounted for about 33% of all luxury purchases in 2018. Pandemic-induced restrictions have affected their travel and, in the near future too, as long as the fear persists in the minds of people, travel to fashion hubs such as Paris and New York would be limited. Repercussions due to change in consumer behavior may outlast the pandemic itself.

Fashion, one of the major industries in the world with $2.5 trillion annual revenues globally prior to the pandemic, is among the worst hit. As per a McKinsey & Company report, the global fashion industry's (apparel and footwear sectors) revenue would fall 27–30% YoY in 2020. The industry may return to growth, albeit low at 2–4%, in 2021. Revenue in the global personal luxury goods industry (including luxury fashion, accessories and watches; fine jewelry; and high-end beauty products) could decrease 35–39% YoY in 2020, but is expected to grow 1–4% in 2021. The bad news is if stores remain closed for another two months, 80% of publicly listed fashion companies in Europe and North America would be headed toward financial distress.

Sell-off haunting fashion stocks
Stock markets globally have declined significantly in the past few weeks as the disease outbreak reached alarming proportions. Going by a McKinsey & Company report, the market capitalization of apparel, fashion and luxury companies decreased nearly 40% on average from the beginning of January to March 24, 2020. The decline was far steeper than that in the global stock market.

Fashion stocks in the US stand battered. On year-to-date (YTD) basis, as of April 22, 2020, returns turned negative for Capri Holdings, which owns brands such as Michael Kors, Versace and Jimmy Choo (down 70.9%); Macy's Inc (down 71.6%); Nordstrom Inc. (down 60.1%) and Tapestry Inc (down 50.3%). It is equally bad for European fashion stocks, with the likes of Salvatore Ferragamo down 41.6% YTD, LVMH falling 14.7% YTD, and Burberry Group Plc declining 38.8% YTD. Nation-wide lockdowns and their impact on corporate profits are being factored into the stock prices.

With COVID-19 cases rising worldwide, the global macroeconomic outlook is extremely bleak. On April 14, 2020, the IMF projected a 3% decline in world GDP for 2020 vis-à-vis the 2.9% growth in 2019. The US GDP is estimated to contract by 5.9% in 2020, while that for the Euro Area is expected to decline 7.5%, led by Italy (likely to record the highest decline at 9.1%) and Spain (projected to fall 8.0%).

Retail store closures
Social distancing has led to the closure of several outlets. Also, demand for new clothes has decreased with people staying home and refraining from buying anything that is not essential. Bangladesh is the biggest garment exporter in the world, after China. The Bangladesh Garment Manufacturers and Exporters Association (BGMEA), one of the largest trade associations in the country, says that fashion companies have either cancelled or put on hold orders placed with garment factories in Bangladesh. The combined value of these orders is at least $3.0 billion, almost equal to a full month of exports, based on previous data from BGMEA. Some companies that have cancelled orders are Primark, C&A, Inditex (Zara), Tesco, Kohl's, and Walmart.

Amid these circumstances, major retailers and brands, such as Macy's, H&M, Nordstrom, Chanel, Saks Fifth Avenue, Sephora, Ralph Lauren, Apple, Nike, Walmart, and Urban Outfitters, have temporarily closed their stores in the US.

Several luxury chains have been pushed to the brink of bankruptcy, such as Dallas-based Neiman Marcus due to its inability to repay debt on account for insufficient earnings. JC Penney and Nordstrom may also follow suit if store closures extend into summer.

The chart below represents the percentage of fashion players (apparel and luxury companies in the US, Canada and Europe) likely to face financial distress given various lockdown durations.

Source: McKinsey & Company Strategy and Corporate Performance Analytics
Note: Based on McKinsey's sample data and calculations.

Online shopping takes a hit
For many shoppers, experience at stores takes precedence over buying online. This is especially true for luxury shoppers as the price of the product is high and, therefore, 'touching and feeling' it is more reassuring before making a purchase than just viewing online. Even if these consumers turn to online shopping compelled by quarantine measures, delivery of products or raw materials has already been affected due to disruption in supply chain following the coronavirus outbreak. Moreover, China and Italy, both occupying very crucial positions in the global fashion industry, have been majorly hit by the pandemic. According to the World Trade Organization (WTO), China accounts for over 37% of the world's textile exports, up 27% from 2000. Italy, on the other hand, is a global center for luxury manufacturing.

Another factor that has prevented people from ordering online is the need to maintain hygiene, in line with the WHO's guidelines, to reduce the risk of infection. Ordered packages could expose them to the virus.

Going virtual

"In order to be irreplaceable, one must always be different." —Coco Chanel

Unforeseen problems often demand innovative solutions. The pandemic can be seen as an opportunity to redefine strategies and work toward creating a sustainable business model in the digital age. One of these could be the way events are planned. While several major events are being cancelled due to COVID-19, some are going virtual. For example, the New York Bridal Fashion Week is being held virtually with the help of webinars, Zoom, and other online platforms.

Another novel solution for fashion players is digitalization to ensure efficiency and avoid logistics-related issues. Companies like Unmade are helping clients make their supply chains more supple or go completely digital.

Branding and social causes
Fashion houses have come up with innovative ways to donate in this time of crisis. Louis Vuitton, part of LVMH (the world's biggest luxury goods group), is diverting five of its French workshops for making masks for frontline health workers. Dior, also owned by LVMH, is producing masks for hospital staff. The company also ordered its perfumeries to shift production to hydroalcoholic gel hand sanitizer for free distribution to French hospitals. Similar initiatives have been taken by Prada and Kering (owner of Balenciaga and Saint Laurent).

Companies are constantly on the lookout for new ways to connect with consumers. Espousing a social cause in such a time of need is indeed noble and will help them strike the right chord with customers.

The pandemic has put to test the business models and resilience of companies. While it is difficult to predict the future for the fashion industry, it will be interesting to see how businesses adapt and emerge from probably the most challenging economic environment since the Great Depression of 1930.