Top sectors to watch out for as life changes due to Covid-19
Published on 23 Apr, 2020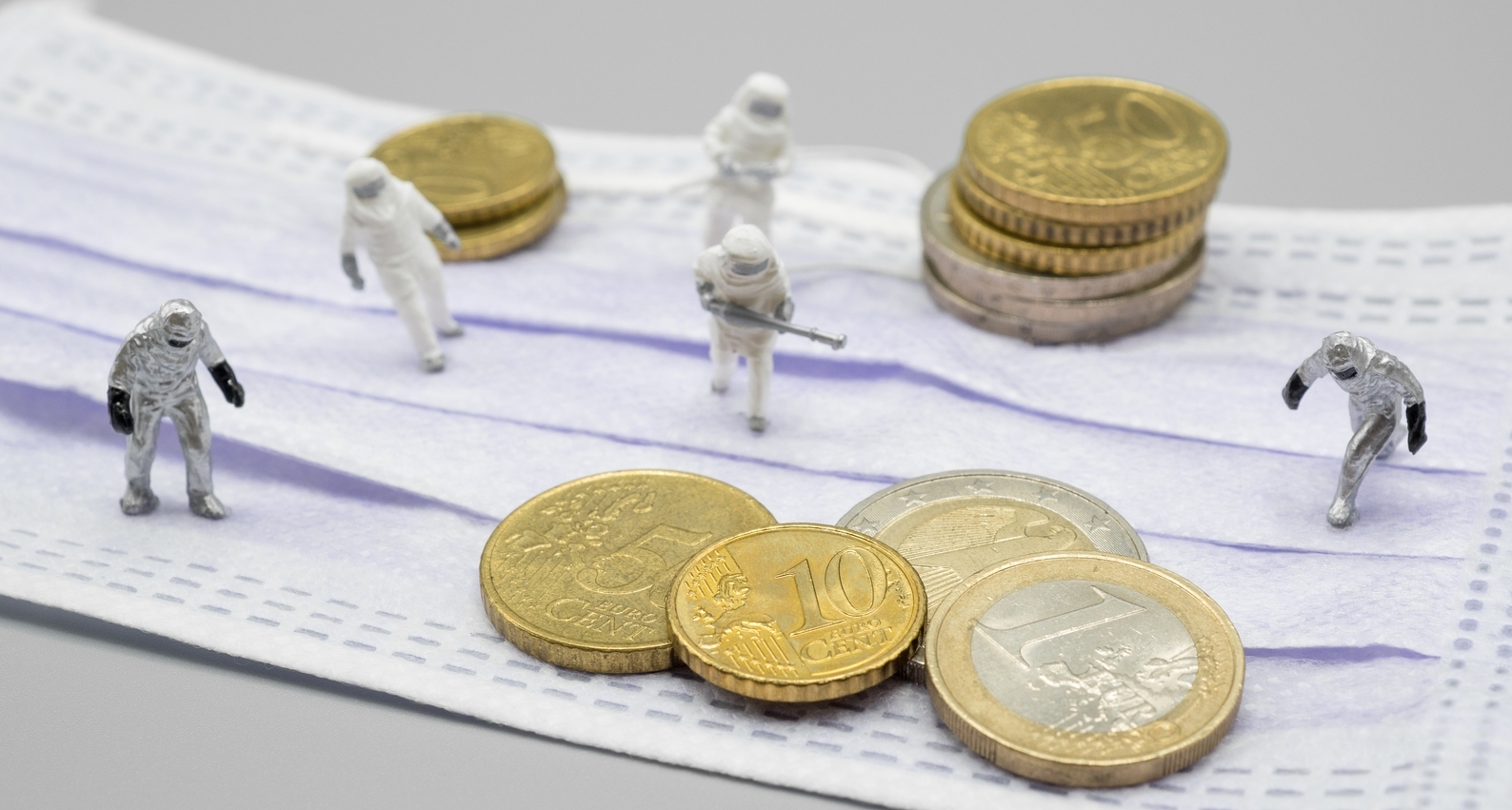 The COVID-19 pandemic has created ripples in the already volatile global stock market. Several major global indexes fell more than 30% from their recent highs within a couple of months, and then recovered marginally. Companies associated with the travel and tourism sector witnessed a drastic drop (40–50%) in share prices at an accelerating pace. A few other sectors also bore the brunt of this steep decline. Ironically, there are some sectors that stand to benefit from this scenario and present attractive investment opportunities.
COVID-19 has now spread to more than 180 countries across six continents, with over 2.5mn cases and more than 175,000 deaths worldwide as of April 21, 2020. To contain the spread, several nations have gone into lockdown in order to maximize social distancing. Stock markets also felt the impact of the coronavirus, as major stock indexes fell more than 30% from their highs. For example, the DJIA Index entered bear territory in just 20 trading sessions, the fastest slide in the history of the US stock market. Even though the long-term impact on stock markets is difficult to determine as of now, it does present an opportunity to invest in certain sectors that could benefit from the current scenario.
While most sectors have been adversely affected by the pandemic, a few sectors might be able to cash in on this opportunity and generate sustainable returns.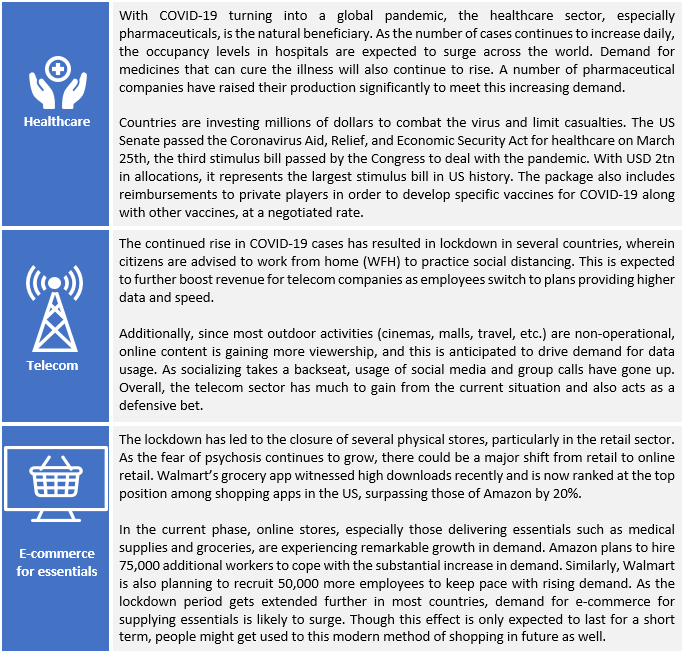 Specific technology companies: Most organizations have adopted the WFH policy to promote social distancing. This has led to the need for products facilitating connectivity and aiding employees to access office files securely. Some of the categories of technology companies include: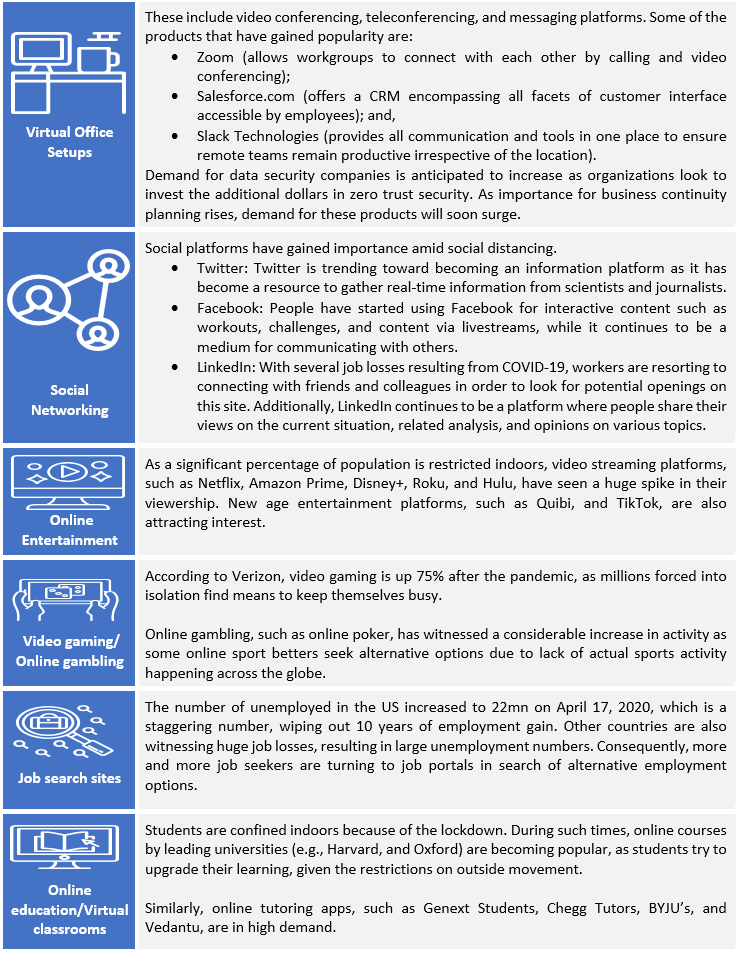 The current phase of WFH due to lockdown seems temporary and could end in a few months depending on how quickly the situation is brought under control. However, some organizations have also realized that work can be continued even while working remotely. Hence, they could create a pool of emergency workforce that works in a simulated situation by utilizing the current tools and approaches. A few of the sectors benefiting from this back-up plan of organizations could continue to be in prominence even after the pandemic subsides. Investing in these sectors would enable investors to generate sustainable long-term returns.