The Future of Internal Combustion Engine
Published on 05 Jan, 2023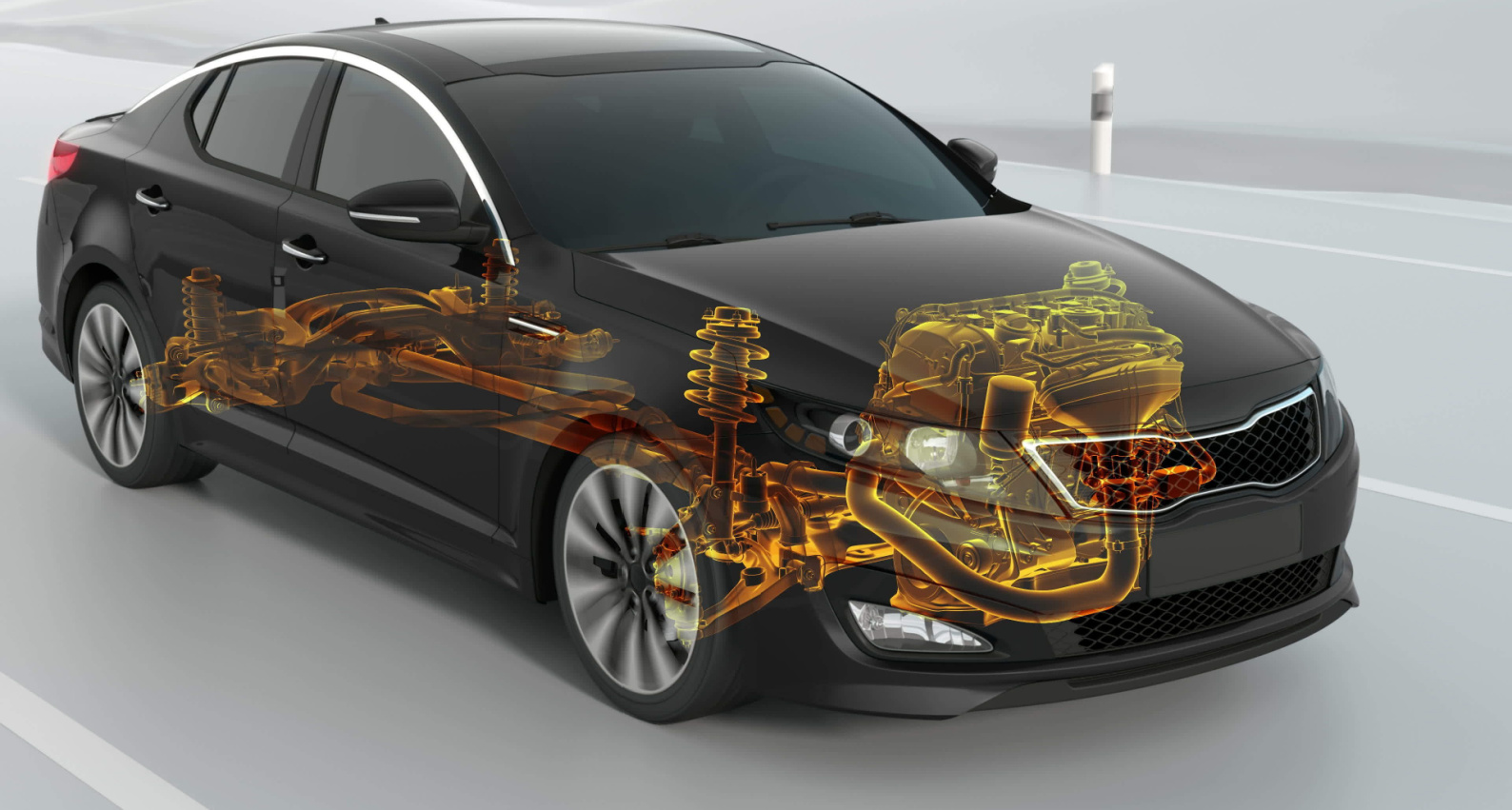 In 2021, the worldwide internal combustion engine (ICE) market was approximately worth USD 58,514.15 billion and is predicted to reach USD 93,615.18 billion by 2029, growing at a CAGR of 6.05% between 2022 and 2029 showing tremendous growth. It is likely to expand further as demand for passenger and commercial vehicles rise in both established and emerging markets. Electric powertrains are increasingly coupled with ICE to enhance vehicle fuel efficiency, which is driving industry development. The demand for ICE is growing exponentially in industries such as agriculture, construction, mining, and power generation. The global lack of EV infrastructure availability is partly responsible for the ICE market's growth.
IC engines have long been popular. However, rising crude oil prices, severe emission standards, fuel supply security, and noise pollution have prompted OEMs to shift their attention toward natural gas and hydrogen-based engines.
Increase in greenhouse gas emissions due to use of ICEV (Internal combustion engine vehicle)
The greenhouse gas emissions (GHG) associated with vehicles using fossil fuels is higher than that of an electric vehicle, even during its manufacturing. Generally, carbon pollution is produced more while manufacturing a typical electric vehicle than making a gasoline car. Although greenhouse gas emissions from EV production and disposal are greater, overall greenhouse gas emissions from EVs are still lower than those from gasoline-powered vehicles.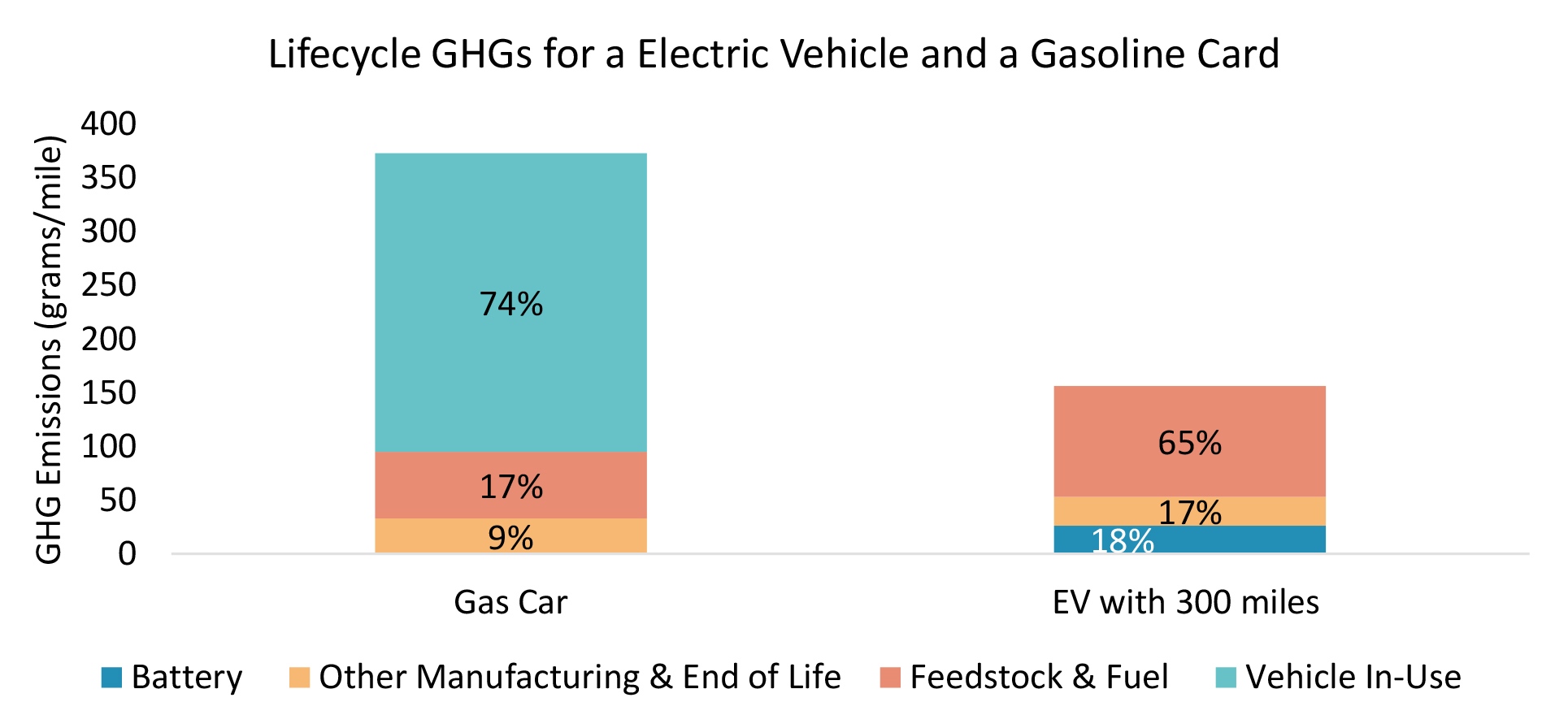 Recycling EV batteries reduces the demand for new materials and emissions during EV manufacture. EV battery recycling research continues despite the obstacles.
Trends across major markets (China, Europe, India, and the United States)
Battery Electric Vehicle (BEV) life-cycle emissions are lower by 19%-34% in India, 37%-45% in China, 66%-69% in Europe, 60%-68% in the US than that of Internal Combustion engine. In 2030, BEVs and ICE will have a life-cycle emission gap of 74%-77% in Europe, 62%-76% in the US, 48%-64% in China, and 30%-56% in India. Renewable energy BEVs have 81% fewer life-cycle emissions than internal combustion engines. Fuel cell electric vehicle (FCEVs) fueled by hydrogen created by reforming methane from natural gas have 26-40% lower life-cycle emissions than internal combustion engines registered in 2021, but if they use hydrogen produced from renewable energy, they have 76-80% fewer emissions.
Government is dedicated to fully phase out new internal combustion engine (ICE)
A growing number of national and sub-national governments have pledged to eliminate the sale or registration of new light-duty ICE vehicles. Sixteen national and sub-national governments agreed to phase out new ICE automobile sales and registrations between 2025 and 2040. Out of which, eleven of the sixteen countries target to phase out vans/light vehicles.

Government with official targets to fully phase out sales/registrations of new light-duty ICE vehicles by a certain date*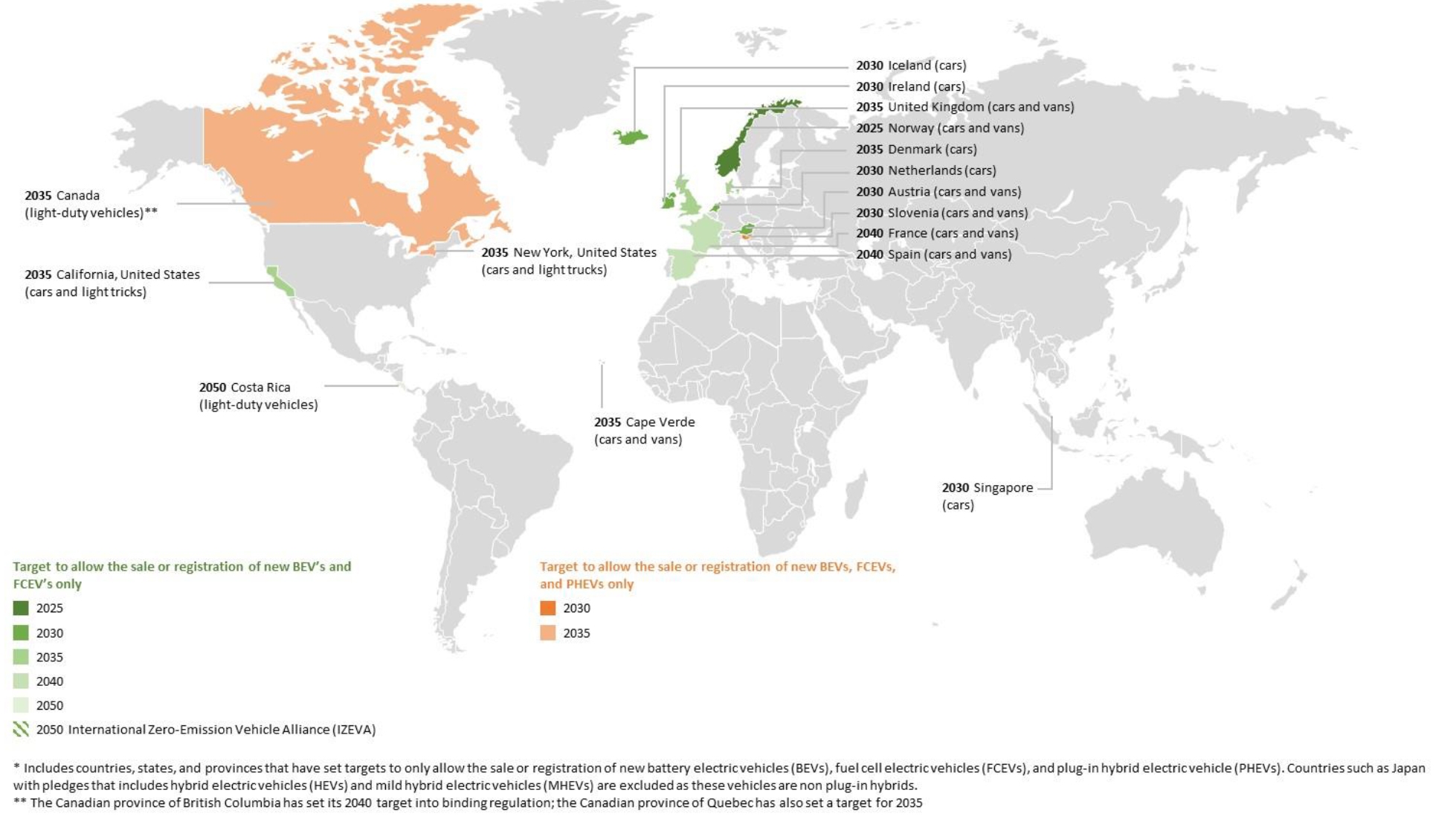 Figure 1. Government intends to completely eradicate the sale/registration of new ICE vehicles as of September 2021. This map does not prejudge any territory's status, sovereignty, international borders, or name.
Figure 1 shows the targets of 10 European nations, Canada, Costa Rica, Cape Verde, Singapore, and the U.S. states of California and New York. Canada lowered its 2040 target to 2035 on June 2021. Austria's Mobility Master Plan 2030 targets the 2030 goal in mid-July 2021. In early September, New York's governor approved legislation mandating emission-free new passenger vehicle and truck sales by 2035.
Based on an estimated 66 million vehicles sold, the government of countries listed in the map represent 14% of all new passenger vehicle sales globally in 2020.
Gamification generates reliable data of each customer allowing brands to personalize their shopping experience and customize offerings, leading to happy customers. This involves simplifying the shopping process and steps and designing enjoyable browsing sessions. Therefore, customer lifecycle is increased and can be made more profitable by upselling to them.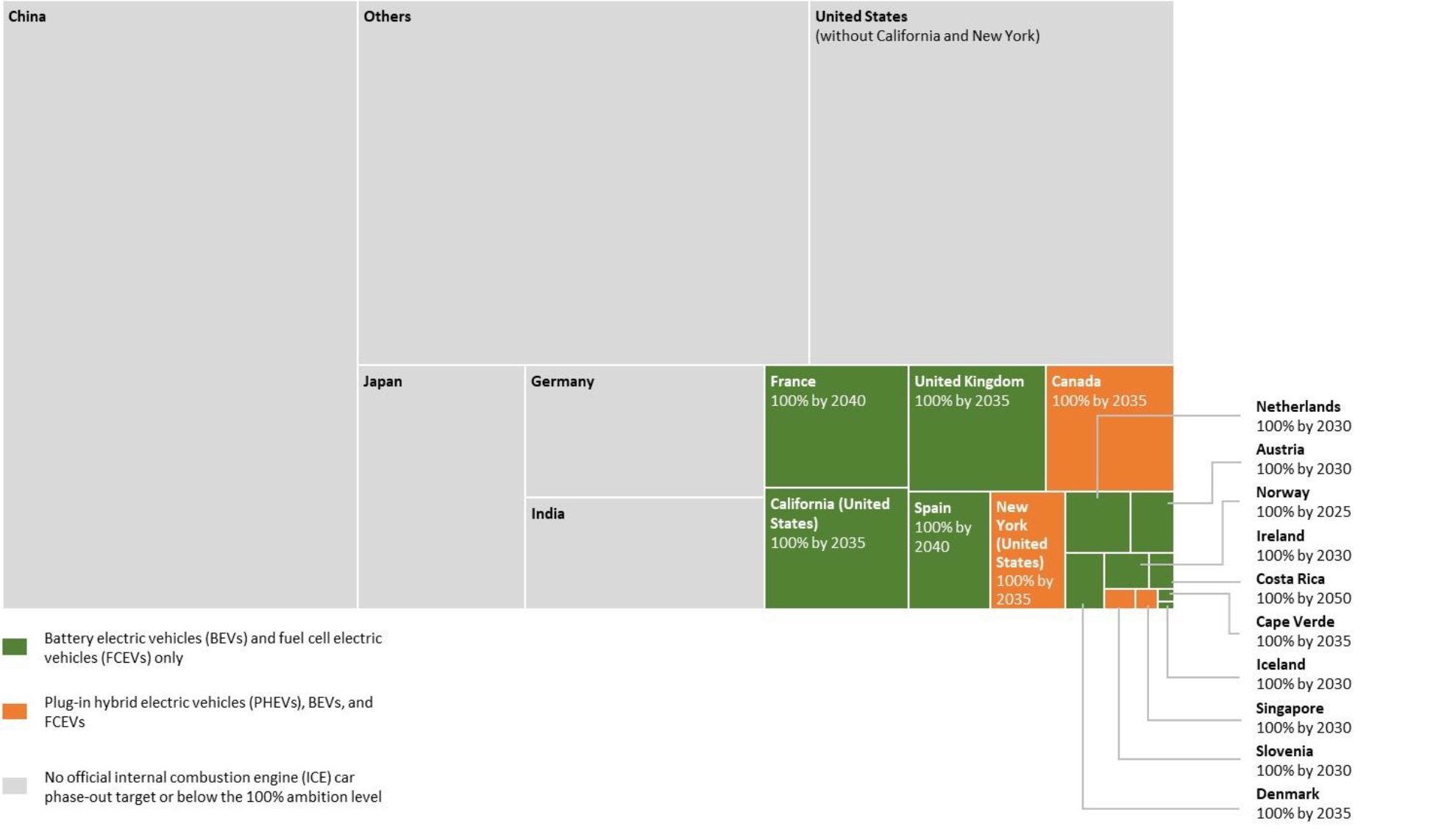 Source: ACEA, Focus2Move, OICA, National Statistical Office Malta, MarkLines, California Auto Outlook, AAF, ALADDA
Figure 2. 2020 worldwide new passenger vehicle sales/registrations determine box size in the above table. Governments with stated objectives to completely phase out new ICE automobile sales/registration are highlighted in blue and red.
Market share of new passenger cars globally in 2020 (country-wise)
Countries
Global market share
France, UK, and California
2.5%

Canada

2.3%

Spain,New York

1.3%

Ireland, Netherlands, Cape Verde, Denmark,
Iceland, Norway, Singapore, Slovenia, Austria and Costa Rica

0.001%-0.5%
China accounted for 31% of new worldwide automobile sales in 2020, with the US (excl. California & New York) accounting for 18%, Japan accounting for 6%, and Germany and India accounting for around 4% of global new car sales in 2020.
Initiatives taken by key players
In November 2021, six automakers (Ford, General Motors, Jaguar/Land Rover, Daimler, Volvo, BYD) pledged to phase out sales of new ICE cars and vans by 2040 worldwide and by 2035 in "leading markets". General Motors will pivot to battery-powered vehicles by 2035, Mercedes has a target to sell only zero-emission vehicles by 2040, Volvo expects its car lineup to be fully electric by 2030, Ford has introduced an electric F-150 pickup truck and expects 40% of its global vehicle mix to be electric by 2030. BYD, a Chinese automaker, which is selling electric cars in Europe and Jaguar Land rover has also signed the pledge. Toyota, Volkswagen, and the Renault-Nissan-Mitsubishi did not sign the pledge due to challenges in shifting to zero emissions.
Demand for Electric Vehicles is increasing
As of June 2022, every car company is chip supply constrained when the M-o-M car sales were down owing to the supply constraints in the industry and not because of the demand. One-third of inflation can be attributed to the new unused car vehicle pricing because of supply constraints. As per the statistics, 45% of consumers intend to buy a car, increased by 12% points from the 2020 study. Out of that, 52% of car buyers prefer an electric vehicle which includes fully electric, plug-in hybrid and hybrid powertrains. The preference for fully electric cars increased from 7% in 2020 to 20% in 2022.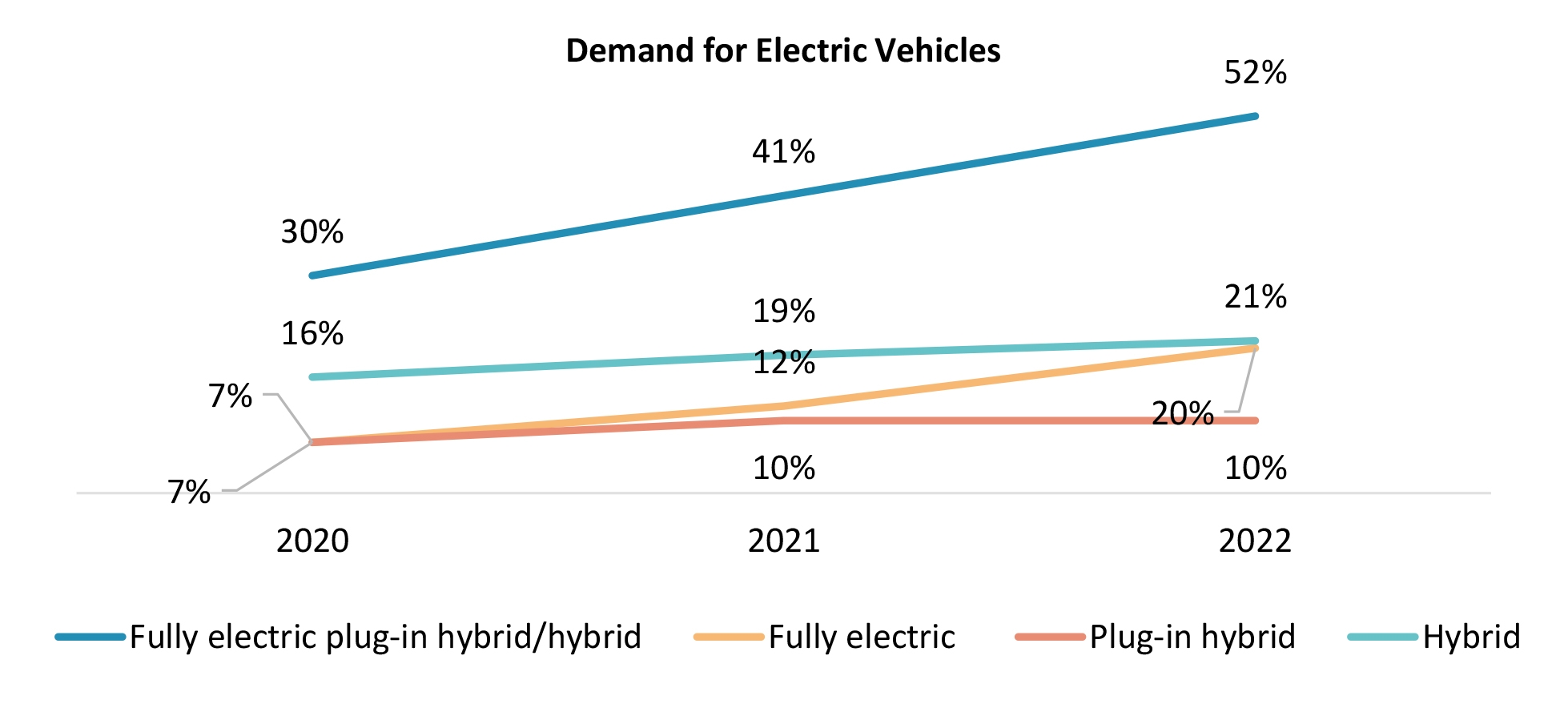 2021 saw a rise in the sales and introduction of new electric car models
Models of electric vehicles are available in selected developing regions by category (left), with sales and models accessible by area from 2016 to 2021. (right)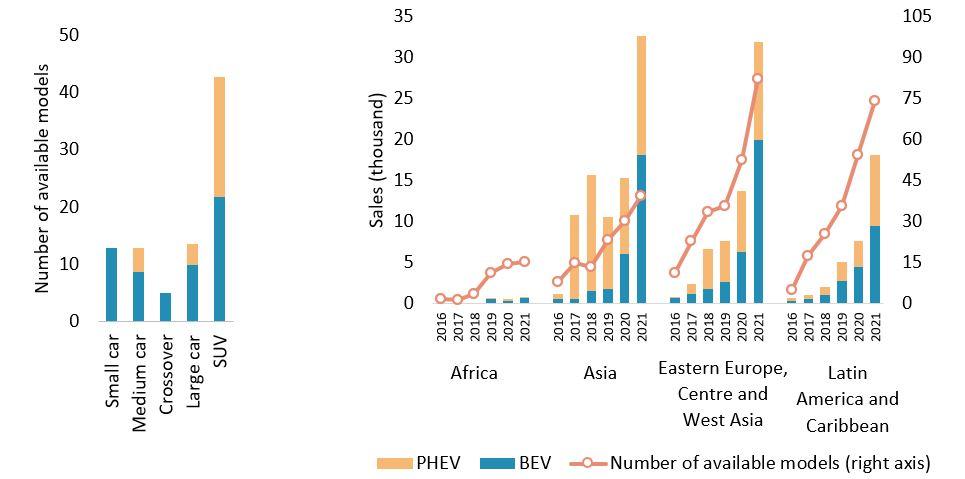 Prices remain expensive and model availability is limited.
In developing markets, there aren't many EV models available. Only 90 unique models were offered in 2021 throughout more than 50 country UNEP's Global E-Mobility Program participants. Throughout emerging Asian markets, there were less than 40 models accessible, while fewer than 20 were available in all of Africa. There were 75 models available in Latin America and the Caribbean, which is somewhat more than there are in the US but significantly lesser than in China and Europe.
In emerging markets, it is more common for the bigger or more costly versions to be offered. Despite significant differences in purchasing power, big vehicles and SUVs made up two-thirds of the models offered across the GEF programmed nations in 2021, which is comparable to Europe and the US. The most popular EV model in India was Tata's Nexon BEV SUV, which accounted for two-thirds of all EV sales. Most other options were also SUVs. In South Africa, luxury brands account for three-quarters of the electric vehicle possibilities. Similar findings may be made about emerging and developing economies generally.
Prior to automakers being able to provide less expensive, mass-market choices, high-end vehicles also predominated key EV markets for many years, including those in China, Europe, and the United States.
Even though a few tiny electric car models are already accessible, the costs are still prohibitive for customers in emerging markets. As a result, only a small portion of customers from high income categories can afford EVs, which restricts their adoption on a wide scale. Slower market adoption in emerging nations is also partly a result of a lack of widely available charging infrastructure and a lackluster regulatory effort.
Conclusion
ICE will survive for a longer period i.e., 2040-2050 than forecasted period of 2030-2040. The Electric vehicle growth is more dependent on supply chain growth than production capacity or demand given the fact that the Governments are supporting investment in supply chains. Internal combustion Engine is currently undervalued because it has a longer life, low capex as well as large free cash flow. Going ahead, significant competition in the Electric vehicle space will be coming as an investment of USD 515 Billion is expected to come until 2025.