PE Firms Going Long on US Online Short-Term Rental Market
Published on 27 Feb, 2020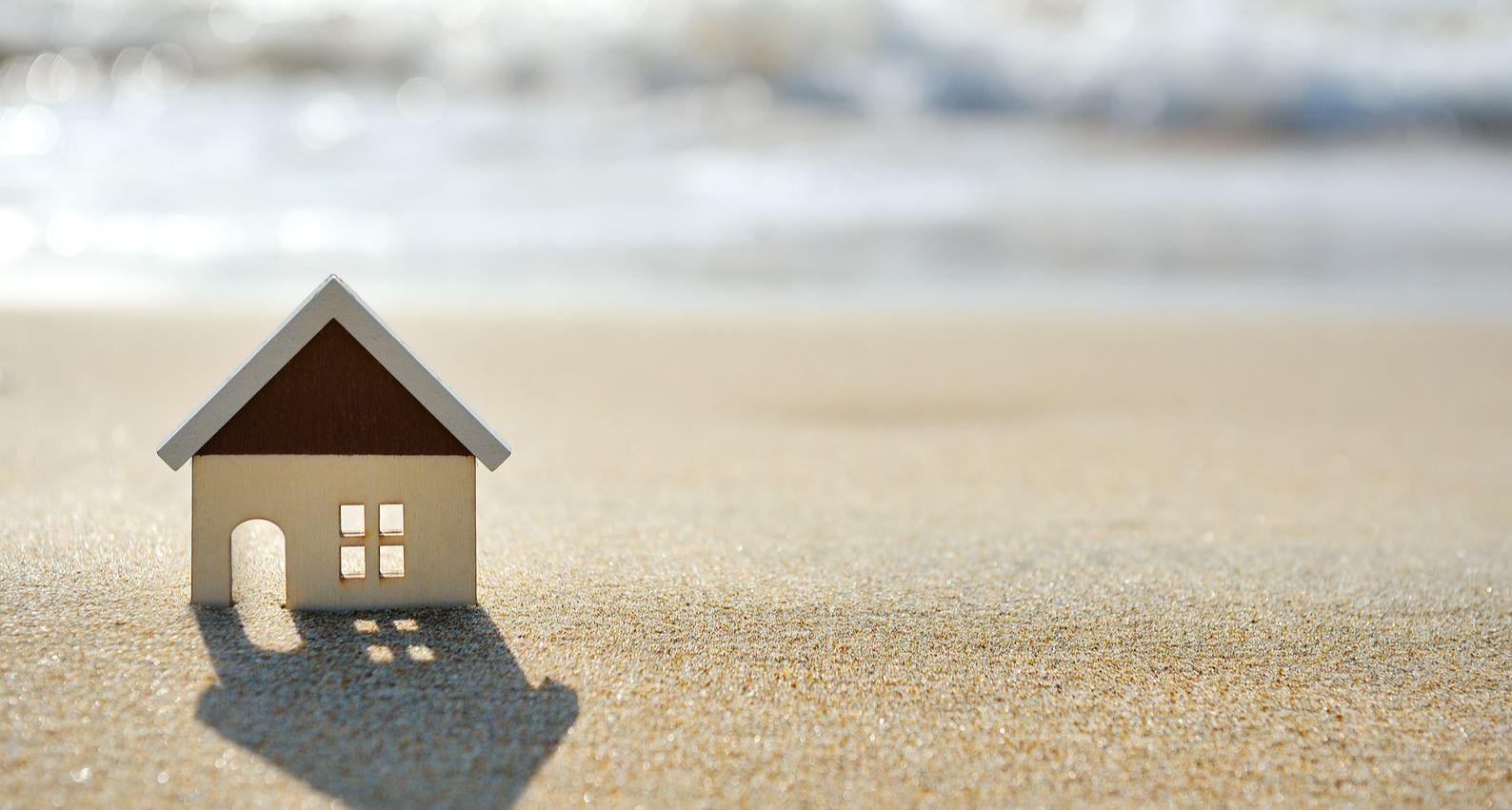 The vacation rental homes industry has developed rapidly and is set for more growth. Due to the promise it holds, the market has not only attracted venture capitalists but also witnessed an increase in mergers & acquisitions. This growth can be attributed to technological advancements and the market's online nature, making it easy for travellers to choose, review and book. Hotel chains are also entering this space through either mergers or by creating smaller entities within to have a slice of the pie. Outlook for the industry remains positive and disruptive technologies will redefine the domain further.
Rapid expansion of the sharing economy has ushered in transformation of the accommodation industry. One of the examples of sharing economy is short-term rental homes or vacation rental homes.
A vacation rental is a short-term rental option provided as an alternative to hotels. It covers stay options, including villas, apartments, condos, apartments and private homes for travelers and tourists. The lodging units are offered on a nightly, weekly, or a monthly basis primarily on the weekly basis. Online vacation rental websites offer and manage these properties on behalf of owners. They act as a broker and do not own any of the real estate listings, nor do they host events. Major players in the market are Airbnb, HomeAway, and Wyndham Worldwide. Airbnb is leading the market followed by other players.
The global vacation rental market is estimated to grow to $193.89 billion by 2021, recording a CAGR of 7.6%. The US vacation rental market, on a similar growth trajectory, is expected to register a CAGR of ~7.0%.
The US market accounts for 23% of the global vacation rental market. Vacation rental users in the US increased from 27.5 million in 2017 to 31.9 million in 2019. The percentage of people over 18 who have stayed in a vacation rental has quadrupled from 8% to 32% in the past few years. There are more than 20,000 vacation rental properties in the US, representing just 20% of the global vacation rental properties.

Vacation Rental Market ($ in billions)

Source: Technavio


Vacation Rental: Number of Users in the US (millions)

Source: iPropertyManagement
Top Reasons for Travelers to Choose Vacation Rentals over Traditional Lodging



The US rental home industry is expected to continue growing at the current rate. Online expansion of the market has contributed to this growth. There is new-found demand, enabled by greater transparency in properties through online reviews and easy booking options. Rapid innovations and advancements are only adding to the industry's appeal to investors.
Trends and Drivers
Expansion of online distribution
Now a days, most travelers plan their outing destination, itinerary, transport and accommodation by browsing various travel websites and blogs; as a result, vacation planning is increasingly going online. Thus, while vacation rentals have been around for some time, increased internet penetration has unlocked a higher potential for growth and provided a global perspective. For instance, Airbnb has created a user-friendly interface that allows vacation rental owners to post their listings and renters to surf, check and book online. Apart from that, it offers services such as professional photographers, trust and safety managers, and security provisions to both owners and renters to simplify the entire process. This has significantly boosted growth in the market.
Technological advancements
The vacation rental market is growing aided by technological innovations. Property owners are continually investing in smart home devices to simplify the holiday rental process, while appealing to tech-savvy consumers at the same time. Artificial intelligence and data mining tools are being implemented for better decision-making. Revenue management software is used for optimum pricing of properties. Channel management tools, employed to match property content, prices, and availability, are contributing to increasing rental incomes.
New entrants from related industries
Lured by the strong growth in the vacation rental market, vendors are opting for the sharing economy model. The vacation rental market is still highly fragmented with few larger players and various smaller companies. Currently, hotels are also following the vacation rental market strategy and making it a viable income option. Even hotels and online travel agencies are marking their presence in short term rental space. For instance, Booking.com launched a new website, Villas.com, which provides vacation rental villas.
Since the dynamics of hotel and rental industries differ, it is an essential step for companies operating in related industries, considering the disruption it has caused. Also, this trend could improve the overall experience associated with vacation rentals as these companies have been operating in the hospitality segment and are equipped with the know-how and skills required.
Investments in Vacation Rental Market
The rapid rate of growth has rendered the market highly lucrative. Major short-term rental players now offer more than a million listings each, and investments have been coming in.
Vacation rental properties give guests an attractive and cost-effective travel avenue that differs significantly from hotel offers. Due to experience-related preferences, travelers have started choosing vacation rental over hotels.
Considerable angel and institutional funding have been raised by startups in the past few years. In addition to primary services, huge investments are flowing into ancillary services.
The vacation market is increasingly attracting capital due to its size and substantial opportunities. Investors are continuously investing capital in startups claiming to use technology to automate and improve vacation rental property management.
Startups in the vacation rental space have raised more than $3.4 billion capital in the past decade. The industry recorded 750% growth in funding in 2016 compared to 2014. Most investments are in the online marketplace. With the rise in the number of travelers as well as vacation rental properties, investors are lured toward companies innovating in the vacation rental space.
Investment in Turnkey Vacation Rentals shows that technology is the key to driving quality and efficiency in private home rental management. It secured $48 million in funding in July 2019, bringing the total capital raised until date to $120 million. Sonder, a vacation rental company in the US, recently raised $225 million to expand in the urban market. Startups and smaller companies are also following the example of larger companies such as Airbnb and Booking.com.
To offset competition and increase presence across the globe, shared accommodations are even acquiring traditional lodging facilities. For instance, in May 2019, Airbnb acquired HotelTonight, a last-minute boutique hotel booking platform, to mark its presence beyond the vacation rental market. Currently, Airbnb alone is present in over 191 countries and has over 500 million guest arrivals.
Amid the booming supply, fragmented market, and high margins, the hospitality sector has been a favored option for investors. With the success of Airbnb and Vrbo, private accommodation, once an underutilized aspect of online travel, has become popular and is attracting investors.
The vacation rental market is attracting investments across all the segments
| Target/Issuer | Amount ($mm) | Type | Investors | Year |
| --- | --- | --- | --- | --- |
| Vacasa | 319.0 | Series C | Multiple Investors | Oct 2019 |
| Beyond Pricing Inc. | 42.5 | Series A | Bessemer Venture Partners | Sept 2019 |
| Wyndham Vacation Rentals North America | 166.0 | M&A | Vacasa | Jul 2019 |
| Sonder Corp. | 210.0 | Series D | Multiple Investors | May 2019 |
| OYO Vacation Homes | 202.0 | M&A | Oravel Stays Private Limited | May 2019 |
| Lyric | 160.0 | Series B | Airbnb | April 2019 |
| 2nd Address | 10.0 | Series C | GV (formerly Google Ventures) | Feb 2019 |
| Vacasa | 64.0 | Series B | Multiple Investors | Oct 2018 |
| ILG, LLC | 5,824.1 | M&A | Marriott Vacations Worldwide Corporation | Apr 2018 |
Source: Pitchbook, CapitalIQ and analyst reports.
Investments in vacation rental mergers would continue in 2020 as well. 2020 seems to be an interesting year for the industry with planned IPO of Airbnb. As the industry grows and matures, property management companies are consolidating. The entry of new players in the market, like hotel chains partnering with or acquiring short-term rental businesses, also reflects the ongoing transition. Vacation rental technology companies are undergoing mergers and acquisitions as they look to expand market share, increase global reach and respond to new demand.
As the industry matures and the line between hotels and vacation rentals blurs, their roles are getting intertwined, creating a shared space.
The vacation rental market is gearing to enhance customer experience, more specifically providing five-star experiences. Needless to say, technology would play a big role in helping meet this objective.
Amid the impressive growth, investments in the industry will continue and the outlook is positive. In its bid to remain competitive in the market, the industry will transform further, and rules would be redefined. Larger firms are acquiring new companies to access latest technological advancements in the industry. Hence, amid growth and competition, the appetite for investments in the vacation rental market seems strong for 2020 as well.