IP Theft – China and Beyond
Published on 09 Sep, 2020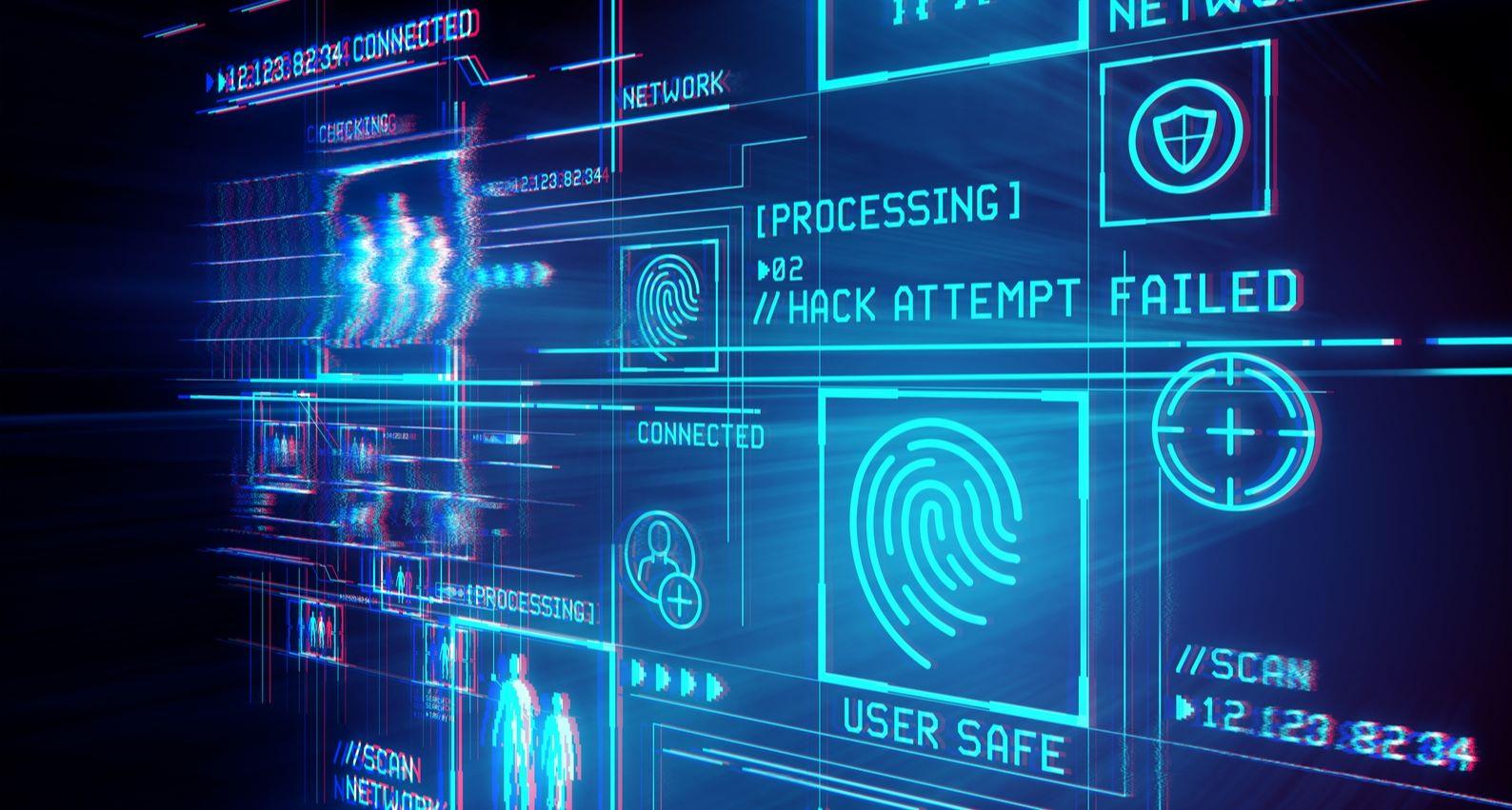 The world economy has long grappled with the effects of intellectual property (IP) theft, either aided or overlooked by the Chinese government. Due to rising economic costs, a strong international outcry has erupted over failure to contain surreptitious Chinese malpractices in global technology and manufacturing, resulting in an outflow of proprietary corporate and military property.
As per the World Intellectual Property Organization, China overtook the US in 2019 for the first time as the leading source of international patent applications. Concurrently, it also announced its intention to rely less on foreign production for key industrial and technological components, aiming to boost domestic manufacturing to 75% by 2025, explained by an expected increase in the number of national manufacturing innovation centers from 11 at 2019 end to 40 by 2025.
Dubbed the "Made in China 2025" plan, this would negate key imports such as integrated circuits, worth nearly USD320 billion, a third more than China's crude oil imports. However, this indigenization move is heavily reliant on government subsidies and "forced technological transfers" from foreign companies.
Even as China's topmost court, The Supreme People's Court, has heard in excess of 418,000 IP-related cases, the detrimental impact of IP theft is on an upward trajectory. Technology and product manufacturing theft from the US alone accounts for nearly USD225 billion in losses via spurious goods and software technology and exceed USD600 billion in lost trade secret value. By mid-2020, the US Department of Commerce had red-flagged an additional 33 Chinese companies and institutions, post the ban on global leader Huawei from procuring semiconductors for incorporating US technology. This is expected to stem theft of IP, currently accounting for a 1–3% loss to the US GDP and annual revenue losses of USD200–250 billion, along with the loss of nearly 750,000 jobs in the US.
Major cases of IP theft in the US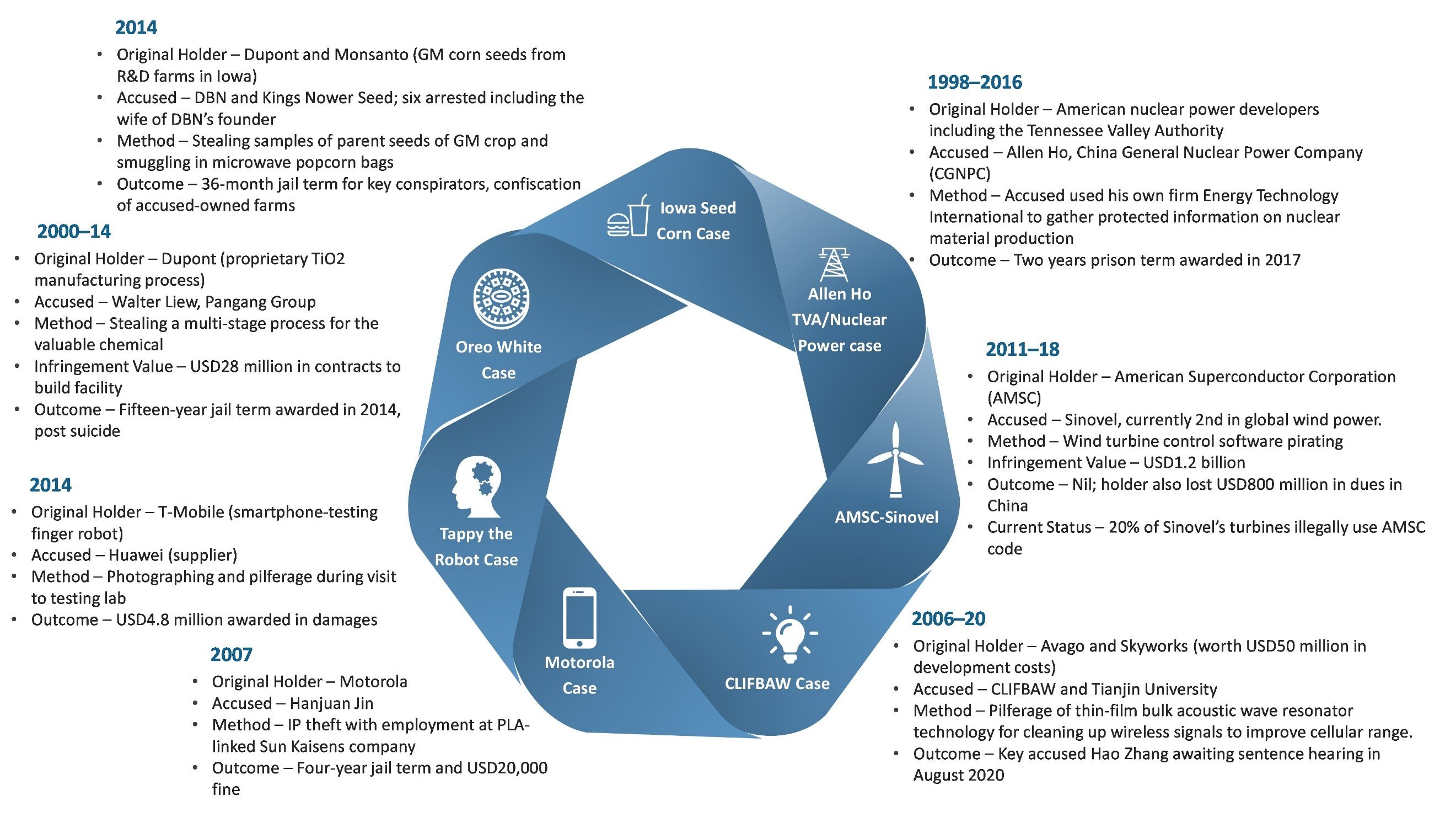 Source: Top Ten Cases of Chinese IP Theft, ProsperousAmerica.org
This trend is also prevalent in the Europe Union (EU), with China and Hong Kong being jointly responsible for more than 80% of the seized counterfeit goods in the EU. As of June 2020, EU-domiciled luxury makers and agrichemical manufacturers reported an approximate 10% loss in sales, while counterfeited goods accounted for 6.8% of total EU imports, worth EUR121 billion. This was achieved via legal invalidation of non-Chinese patents in domestic territories and the existence of patent clusters covering umbrella IP rights in specific fields, thereby obstructing genuine patents from outside China.
Existing IP legislation fails to stem the outflow of technology due to:
Slow paced legal remedies that do not keep up with the rapid product and profit cycles of companies that greatly rely on product advantage buttressed by bleeding edge technology.
Shortfall in the capacity of trained judges in developing countries that fail to grasp the various loopholes employed by the accused firms.
Slow evolution in China's IPR, aided by state-support, for cost effective theft by employing the methods of FDI, licensing, and joint ventures as infringement pathways.
Limitations in trade agreements, with even bilateral trade and regional free trade agreements failing to contain leaks in IP data.
Methods of IP theft
While state laws serve every country in protecting against intellectual property theft, individuals and companies aligned to nefarious goals exploit policy lapses and physical and cyber security loopholes to further the core competencies of rival organizations.
Human errors have a well-documented history when it comes to IP theft, concurrent with cases where employees unwittingly misplace sensitive data devices or communicate with unauthorized entities outside the purview of the company network watchdog. An example of this occurred in 2018 when the US Marine Corps Forces Reserve leaked personal data of thousands of personnel and civilians by sending an unencrypted email with a confidential attachment to the wrong email address.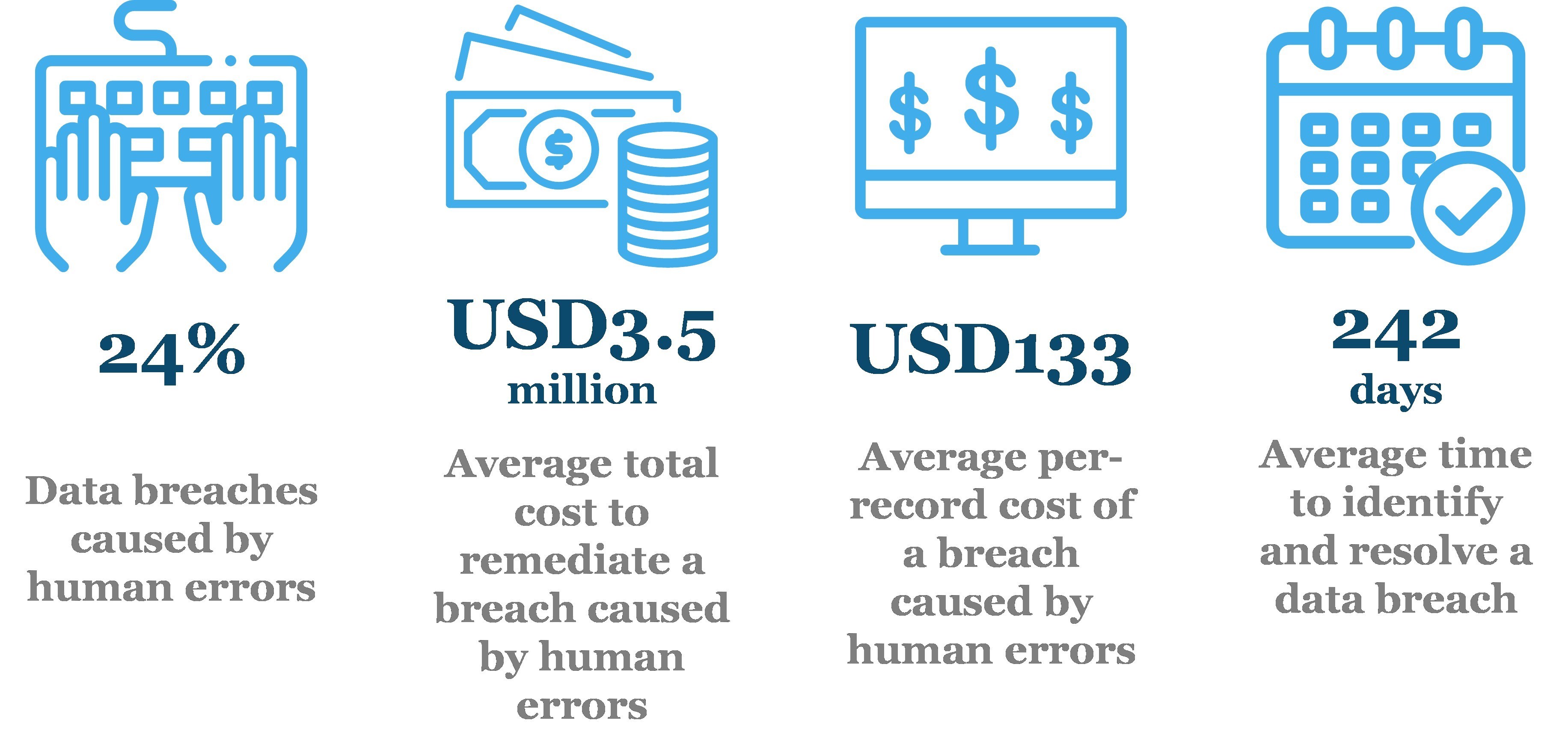 Source: 2019 Cost of Data Breach Report, Ponemon Institute
Privilege Abuse stems from employees exploiting company-granted access to files and sensitive data. This is done by poached or disgruntled employees committing economic espionage, made lucrative by competitors, or defaming company goodwill. For example, an employee of a US-based global energy company with privileged user access was enticed by a foreign company to steal source code and other IP from the employer. Consequently, the company lost three quarters of its revenue, half of its workforce, and more than USD1 billion in market value.
Hacking and malware infiltration is done by using spear phishing techniques. Hackers infiltrate company networks and steal huge volumes of IP and other confidential technological and business information. For example, during 2006–18, Advanced Persistent Threat 10 (APT 10), a hacking group from China, targeted the networks of more than 45 government agencies and technology companies in the US, pilfering proprietary sensitive technology and customer/population data.
Threats to foreign defense
The extent of Chinese IP theft is not restricted to civilian technology and infrastructural assets. Recent cases include the alleged design theft of exclusive assets of the US Air Force and Sukhoi-class aircraft and anti-aircraft defense systems of the Russian state corporation, Rostec. The growing list of Chinese military IP theft is inherently responsible for caution adopted by foreign companies while dealing with Chinese firms. This is due to the assumption that any Chinese firm is state funded or potentially complicit in government activities.
With respect to American technology, China's Chengdu Aerospace Corporation's J-20 and J-31 aircraft platforms remain the headliner cases in military IP theft, each allegedly deriving core designs from the US-domiciled Lockheed Martin's F-22 and F-35, respectively. While the latter are products with competent stealth flight capability, the former lack similar capabilities, indigenous engine design, and proficiency in core avionics and allied software.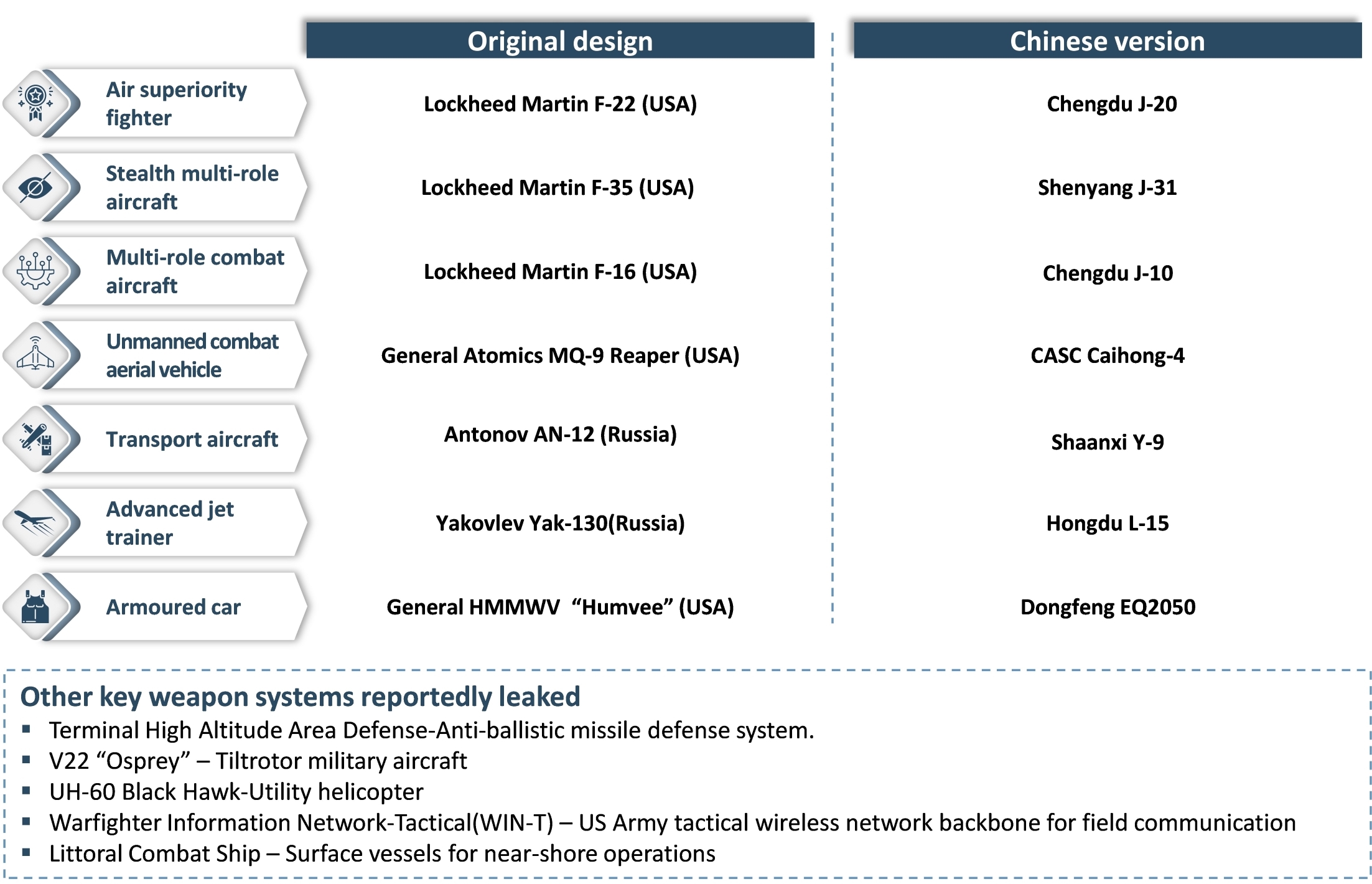 Source: Mic.com, various defense article sources
This trend has been prevalent even in the case of allies such Russia, which have raised serious concerns against the Dragon State for sponsoring nearly 500 instances of reverse engineering military technology in the past 17 years. While this issue dates back to 1990s when forerunners like the Su-27 inspired the Chinese J-11 air superiority fighter, it is concurrent with Russia accounting for nearly 70% of the China's arms imports during 2014–18, including the recent USD3 billion sale of S-400 anti-aircraft weapon systems, also an alleged victim of design theft. Precautionary measures such as bulk sales and assurances for royalties have hardly arrested this issue, resulting in China's share of Russian arms exports plummeting to 9% in 2012 from 60% in 2005.
While Russia accepts the above scenario as an inexorable outcome of doing business with its most enduring and powerful ally, the US has found relative success in countering Chinese intrusion. Notable cases include the recent arrest of a Chinese researcher who took refuge in the Chinese Consulate in San Francisco after furnishing false data of her service in the PLA's Air Force. While this incident is part of the unmasking of a cyber threat team operating across 25 US cities, it succeeds other events including the arrest of a US professor complicit in the Thousand Talents Program in July 2020 and FBI's cyber offensive in early 2019, which aided the theft of Chinese military technology, a marked deviation from previous instances of exposures, arrests, and deportations.
Preventive methods and future course of action
Though IP rights are not always of paramount concern for a business, failure to respect international laws, intentionally or not, could result in expensive legal ramifications.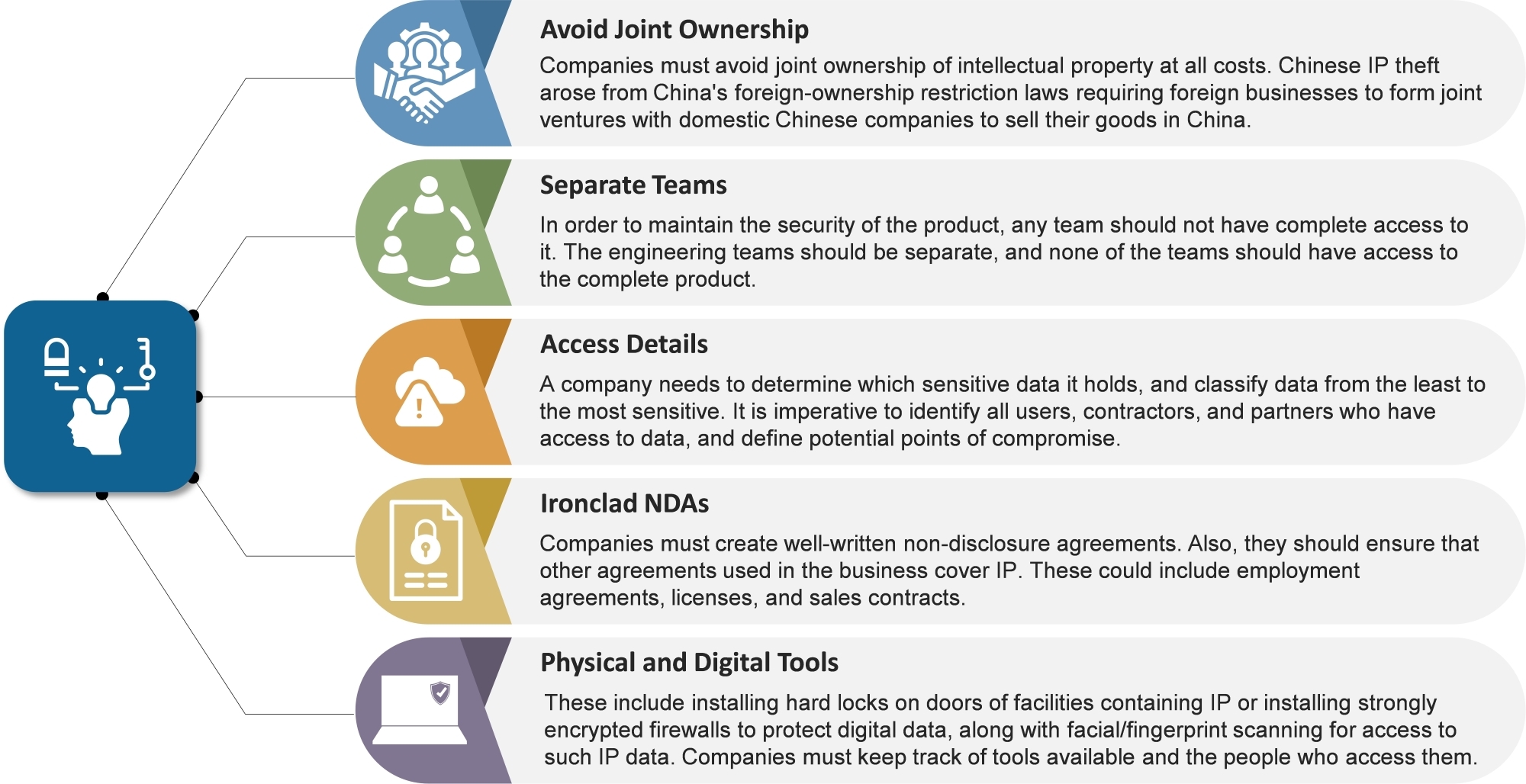 Effects of the US-China trade war tariffs
The primary demand made by the US was IP theft protection and an end to forced technology transfer to China. Systemic IP theft, costing US companies at least USD50 billion per year, was the driving reason for a 25% tariff in July 2018 per equivalent worth of US-bound Chinese exports, preceding an additional 10% tariff on USD200 billion of imports imposed from September.
After the initial denial of IP theft allegations by China, the two countries agreed to renegotiate terms to reach a favorable conclusion in December 2018. A key memorandum was also signed in December by 38 government agencies for cooperation on IP right violations, mandating barring from government funding and procurement, restrictions in land access and financing, and also temporary prohibition on importing and exporting. It also resulted in the establishment of a new Supreme-Court-level IP tribunal, to be expanded over three years, covering issues of IP violation and unfair competition.
Beijing is currently in the process of revising patent laws and imposing heavy penalties to those connected to the country's social system by enabling blacklisting and restricted access to flights and loans. Another problem is joint ventures between the two countries, which also leads to forced technology transfer. The opening up of China's hi-tech and car sectors could negate the need for joint ventures, resolving some major concerns. The US wants China to commit to curb IP theft and stop forced technology transfer in exchange for market access by requiring foreign investors to form joint ventures with domestic firms. This has now been replaced by allowing majority ownership in joint ventures in several sectors — giving greater decision-making control to the overseas entity — and allowing increased and unconditional access to the domestic market.
While Beijing is reluctant to tighten IP enforcement and technology transfer laws for fear of hindering economic development, on an expectant note, the level of scrutiny and security cannot be implemented overnight. IP security will strengthen via regular negotiations that would also bridge differences on issues including strengthened IP rights, China's pledge to buy American farm products, and the further opening of its economy to foreign companies.