India as a Green Economy
Published on 25 Oct, 2021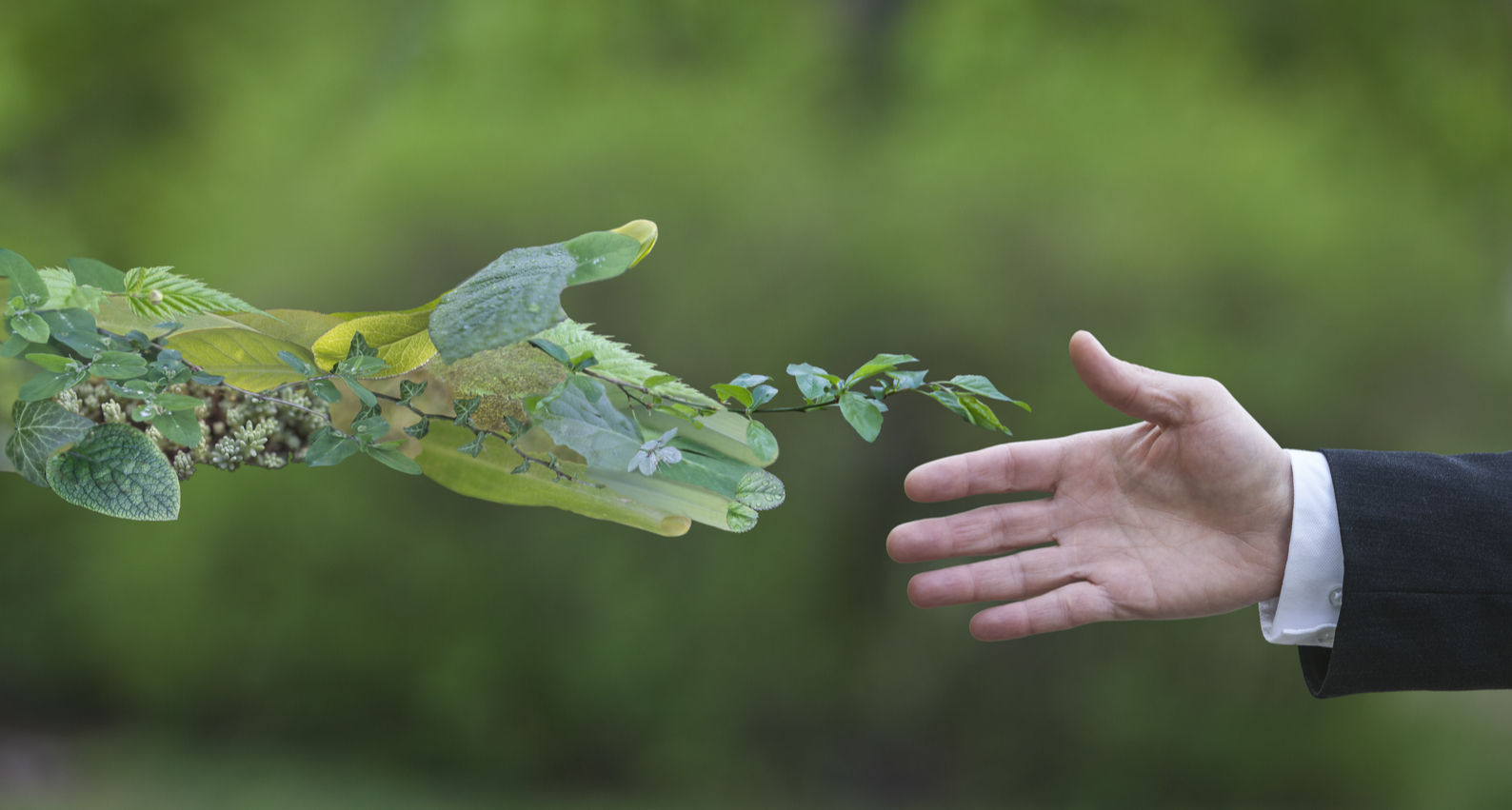 Green economy has recently emerged as a key concept on the global sustainable development agenda. Over the last decade, India's rapid growth has created job opportunities and helped improved the standard of living. However, its remarkable growth record is restricted by a degrading environment and depleting natural resources, which has necessitated taking major steps to achieve a green and decarbonized economy. COVID-19 has turned consumers' attention to a greener economy, prompting brands to resort to sustainability by default. Consequently, with the aid of the government and corporations, India must make the transition to a circular economy.
Urbanization is a global phenomenon, but it is growing rapidly in developing countries such as India. A United Nations report shows that 60% of the global population would live in urban areas by 2030. Currently, Asia is home to 90% of the world's rural population. However, the region is witnessing an exponential increase in urbanization, and its rate is expected to reach 56% by 2050.
Emerging countries such as India have the potential to transform the economy by harnessing the opportunities offered by urbanization, mainly driven by the growing population and accelerated industrialization. However, this growth in urbanization is causing the climate to change drastically.
Urban areas are responsible for the increasing levels of air, water and soil pollution. Excessive carbon emissions from cars in cities, spatial congestion caused by the urban sprawl, and groundwater depletion owing to overdevelopment and mismanagement are just some of the negative effects of over urbanization. Increasing population in large Indian cities not only puts a huge burden on the overall infrastructure and management of energy, water and transportation, but also has a hazardous effect on the atmosphere, and climate.
India's Status as a Green Economy
According to the 2020 Environmental Performance Index, countries around the world are ranked based on indicators such as waste management, air quality, biodiversity & habitat, fisheries, ecosystem services, and climate change.
Among the top six largest economies, India ranked 169 out of 180 countries, indicating it lags in green growth. Individually, for some of the indicators India's ranking are as follows: Air Quality (179), Sanitation & Drinking Water (139), Waste Management (103), Biodiversity & Habitat (149), Fisheries (36), and Climate Change (106).
India's poor performance is a cause for worry, with nearly 1.3 billion people facing serious environmental health risks.
| Countries | Environmental Performance Score | Rank (out of 180 countries) | GDP Rank |
| --- | --- | --- | --- |
| United Kingdom | 81.3 | 4 | 5 |
| Germany | 77.2 | 10 | 4 |
| Japan | 75.1 | 12 | 3 |
| United States | 69.3 | 24 | 1 |
| China | 37.3 | 120 | 2 |
| India | 27.6 | 169 | 6 |
Source: Wendling, Z. A., Emerson, J. W., de Sherbinin, A., Esty, D. C., et al. (2020). 2020 Environmental Performance Index. New Haven, CT: Yale Center for Environmental Law & Policy. Indicators are weighed on a 0–100 scale, from worst to best performance.
Potential Hurdles
India is emerging as the one of the fastest growing economies worldwide. It is currently the sixth largest economy globally by GDP and the third largest economy in Asia. According to IMF, the global economy contracted considerably in 2020 due to COVID-19 but is projected to grow 6.0% in 2021 and 4.9% in 2022 driven by macro recovery. India's GDP grew at a record pace of 20.1% to ₹ 32.38 lakh crore during April-June 2021 compared to the corresponding period last year. The World Bank predicts the Indian economy would advance 8.3% and 7.5% in 2021 and 2022, respectively. Key development indicators (KDIs) for India and some countries are listed in the table below.
Table: KDI for India and some countries
| Countries | GDP in USD Bn (2020) | GDP per capita (USD) | CO2 emissions (KT) (2018) | CO2 emissions MT per capita) (2018) | Net trade in goods and services in USD Bn (2020) |
| --- | --- | --- | --- | --- | --- |
| United States | 20,936.60 | 63,543.6 | 4,981,300 | 15.2 | (681.71) |
| China | 14,722.73 | 10,500.4 | 10,313,460 | 7.4 | 369.67 |
| Brazil | 1,444.73 | 6,796.8 | 427,710 | 2.0 | 11.74 |
| India | 2,622.98 | 1,900.7 | 2,434,520 | 1.8 | (8.22) |
| Japan | 5,064.87 | 40,113.1 | 1,106,150 | 8.7 | (6.20) |
| South Africa | 301.92 | 5,090.7 | 433,250 | 7.5 | 15.16 |
Source: World Bank Development Indicators
To meet its development goals, the Indian economy must continue to advance. However, the environmental consequences of growth may be huge as it would severely deplete natural resources such as mineral, water, and fossil fuel, thereby pushing the prices of fuel, energy, and raw materials.
The extent of green growth in India would depend on its ability to reduce dependence on the resources needed to support economic growth over time, thus improving social equity and creating jobs. Green growth can play a vital role in balancing these priorities. However, managing public debt and fiscal deficits the two main hurdles to national policy making, may obstruct the technological changes required for green growth. Additionally, trade balance would play a major role in macroeconomic policies. Therefore, it is necessary to understand and maximize the development benefits of green growth interventions across key sectors, such as energy, trade, and income.
Government initiative towards Green Energy
The Ministry of Finance has proposed several initiatives for the environment:
Hydrogen Energy Mission - The initiative involves generating hydrogen from green power sources, which has the potential to transform the transport sector. It would also promote the use of clean fuels in India. The budget emphasis on green hydrogen is consistent with the technological advancement and long-term goal of diminishing reliance on batteries of minerals and rare earth elements for energy storage.
Public Transport - For the first time, the cabinet has allocated private financing of INR 18,000 crores (USD 2.43 billion) for 20,000 buses, along with innovative financing through public-private partnerships, which would completely alter the way public transport system works in India. The initiative aims to minimize dependence on personal vehicles, and thereby reduce the carbon footprint.
Deep Ocean Mission - The mission would undertake deep ocean survey and exploration as well as carry out projects that would protect deep sea biodiversity. A budget of over INR 4,000 crore would be allocated within five years for this program.
Urban Swachh Bharat Mission 2.0 - The government intends to effectively manage waste from construction and demolition activities and bioremediate all inherited landfills, focusing on integrated management of manure, sludge, and sewage treatment; the classification of waste sources; the reduction of disposable plastics; and reduction of air pollution.
Consumer preference for Greener Products
A recent study shows the new generation is aware of sustainable products. Consumers prefer to buy products from companies that emphasize waste reduction, carbon footprint reduction, sustainable packaging, commitment to ethical labor practices, and respect for human rights. The pandemic has further increased people's awareness of the environment.
Consumers are now opting for recyclable plastic packaging and fibre-based packaging as they reduce environmental waste. They switch products or services when the company scores low on sustainability values, which presents market opportunities for players to innovate in favour of green products.
Several FMCG players have committed themselves to sustainable development and have opted for sustainable packaging materials. In 2020, the world's top 10 consumer products companies (Danone, Coca-Cola, Pepsi, Unilever, L'Oréal, etc.) set an ambitious goal of achieving 100% sustainable packaging by 2025.
Conclusion
As India continues to fight COVID-19, it must simultaneously charter a path to economic recovery in order to mitigate the adverse impact of climate change and promote long-term sustainable and inclusive development. The country must prioritize investment in sectors assisting the transition to a green economy and reduce social risk related to health hazards.