Hospital M&A Activity is on life support, but recovery is imminent
Published on 17 Jul, 2020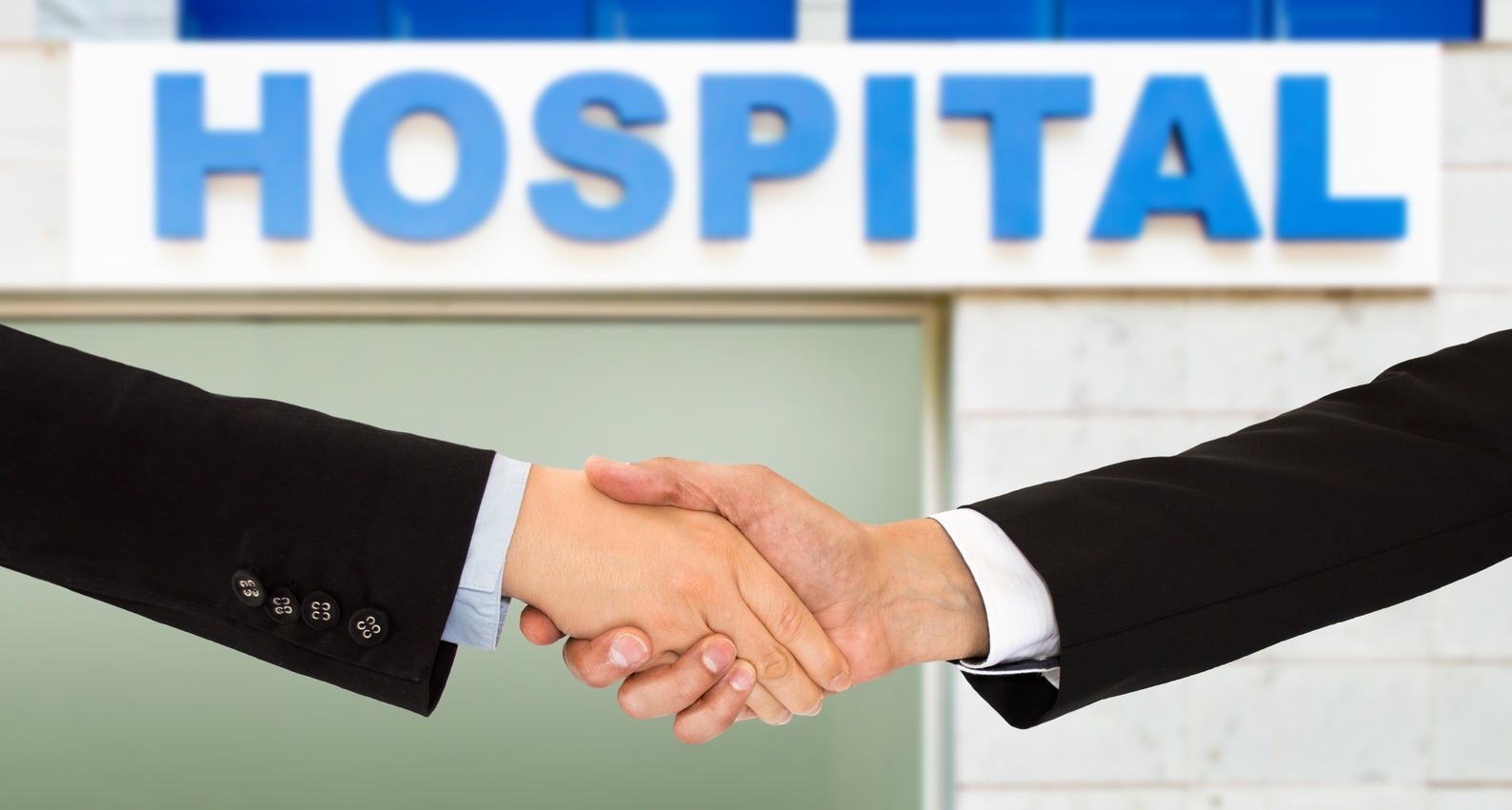 The number of hospital deals declined in H1 2020 as the COVID-19 pandemic spooked investors, making them conserve cash. With the pandemic adversely affecting many healthcare providers, many small players without a financial cushion are either forced into an M&A deal or have to declare bankruptcy. However, studies on the actual benefits of mergers and acquisitions (M&As) have made such deals less palatable for state governments, regulators, and other healthcare stakeholders. Deal makers will need to be more strategic in their deals going forward to ensure they pass through federal regulators and can survive a weakened health system
Figure 1 No of Deals and Transaction Value of Hospitals in United States (USD Mn, no of deals)


Source: CapitalIQ, Aranca Analysis
After blockbuster years in 2017 and 2018, the number of hospital mergers and acquisitions (M&As) slowed down in 2019, falling 8% YoY. The average transaction value fell 29% YoY (excluding outliers). Many of the deals involved divestments as large healthcare systems attempted to streamline operations by selling healthcare facilities outside their main healthcare network or located in areas where the population does not justify the number of beds maintained.
Consolidation has been a trend in this industry since 2010 and with ~75% of hospitals in the US already part of some hospital network, the scope for consolidation narrows further. However, hospitals are increasingly feeling the pressure of rising healthcare costs, declining reimbursement, and, in the case of rural hospitals, fewer footfalls. This pressure is expected to spur more deals as healthcare providers chase efficiency. A merger of equals can help a hospital scale up, thus reducing its total cost of care while also bringing in operational improvements and innovative medical procedures. Similarly, a small hospital selling out to a large network gains access to the latter's supply chain, operational best practices, and financial infusions with which it can upgrade technology and the care it offers. With such benefits on the table (at least on paper), M&As offer hospitals a relatively fast, safe way to gain the efficiency they need to withstand the competitive business environment.
The beginning of 2020 saw the COVID-19 crisis hit economies worldwide, which, in a cascading effect, weakened healthcare systems, incapacitated small hospitals, and hurt even well-entrenched players. In such an environment, the pace of new deals decelerated as companies sought to conserve precious cash and just monitor the situation.
Covid 19 having Unforeseen Effect on Healthcare facilities
The novel coronavirus caused significant loss to US hospitals for several reasons. These included: i) the deferment or cancellation of profitable elective surgeries; ii) increasing operating costs due to the precautionary measures implemented and the rising input prices; and iii) inadequate compensation from the government for treating patients and reserving beds. The American Hospital Association estimates US hospitals lost at least USD 200 bn between March 1 and June 30; these losses are expected to rise by at least USD 120 bn in 2H20.
While large healthcare networks will have the financial power to weather the crisis, independent and rural hospitals that were already struggling before the outbreak hit, may not survive this phase. These small players may have to choose between joining a larger network or declaring bankruptcy.
With the pandemic affecting the revenue and margins of both small and large hospitals, the big networks have a larger pool of targets to bid on and can also offer less costlier valuation multiples than normal. However, multiple studies on the effect of M&As on the quality of patient care and the cost involved may make companies think twice about carrying out deals rationalized by operational improvements.
Mergers not delivering the stated benefits
One rationale driving M&As is that large healthcare systems benefit from synergies in the form of bargaining power, optimized supply chain, additional capital investment, and cumulative expertise. However, several studies by leading researchers, including the Harvard Medical School and the New England Journal of Medicine, have concluded that such deals have no impact on patient care and, in some cases, may in fact reduce the quality of care. Such deals could also hand excessive bargaining power to the merged entity, allowing it to increase patient costs.
A study by the Federal Trade Commission (FTC) suggests that when hospitals merge, they face less competition and are thus able to charge as much as 40–50% more on their offerings than an independent setup. Additionally, unless such mergers result in an integration of operations, patient care does not improve – or worse, declines – and the merged entity fails to derive any benefit from the decline in cost.
For companies seeking M&As to cut costs and gain synergy, the studies sound an alarm. Such companies may need a deeper analysis to understand if the proposed synergies are attainable. For example, the financial stability of the combined entity was one of the reasons cited by Lifespan and Care New England when they abandoned their merger talks.
Hospitals are not the only ones impacted by the revelations of the studies. State governments, federal agencies, employer groups, and others with a stake in institutionalizing low healthcare costs are now rallying against hasty, ill-thought mergers.
Growing Anti-mergers Sentiments
With multiple studies supporting the fact that consolidation does not always improve the quality of care at hospitals or their cost structure, federal and state governments are using their powers to ensure healthy competition in this space and adherence to certain minimum service levels.
Anti-trust laws are already in place at the state and federal level. The authorities are now more proactive about using these powers. In January 2020, a Federal Trade Commission (FTC) commissioner said horizontal hospital mergers would not escape strict scrutiny from regulators in 2020.
In March 2020, the FTC and the Commonwealth of Pennsylvania substantiated this claim by issuing an administrative complaint about the merger between Jefferson Health and Albert Einstein Healthcare Network.
While M&As may serve as the last resort for many hospitals adversely affected by the ongoing healthcare crisis, the regulator have made it clear that they will not lower their bar to allow a deal through anti-trust suit, thus effectively reducing the number of options for ailing hospitals.
On another front, the Pacific Business Group – which represents some of the largest employers in the US, including Boeing, Salesforce, Tesla, and Walmart – asked Congress to institute a year-long ban on M&As among medico groups and hospitals receiving government support to deal with the COVID-19 pandemic.
With increasing pressure from consumers as well as employers to rationalize healthcare costs, governments and regulators are likely to veto M&As, except those deemed absolutely necessary. Deal-makers would thus have to seek alternative routes to gain the synergies they need.
Partnerships gaining steam
Hospitals looking for support, whether financial or operational, do not always have to end up with M&As. They could instead seek partnerships with successful players.
One partnership model includes affiliation agreements that do not transfer risks or governance rights, thus allowing small organizations to maintain control and bigger players to save their network from risk. The smaller hospital can leverage the latter's purchasing power, facilities, and physicians.
Another model includes a management relationship, in which local hospital boards maintain governance and control while abdicating operational control to a third party. This allows struggling hospitals to benefit from the management experience of their more successful peers, but without losing their sovereignty.
With authorities now scrutinizing M&As closely and the effects of the pandemic weakening the financial health of hospitals, acquirers may prefer partnerships that would reduce risks and lead to an eventual merger. Additionally, partnerships could be used to turn around loss-making hospitals and sell them after performance improves. For example, ProMedica made a bid to assume the day-to-day operations of University of Toledo Medical Center, which is currently in a financially unsustainable position.
H2 2020 Onwards
The onset of the pandemic shelved many hospital deals as acquirers held on to cash to weather the storm, ensure their counterparts had staying power, and to await clarity on the situation. While the number of deals could recover in H2 2020, we expect financial viability and deal synergies to form an important part of the rationale, rather than growth for growth's sake. The pandemic has exacerbated the problems buffeting small and rural hospitals and would likely convince many of these players to consider joining a healthcare system where they can attain stability as well as find financial and operational assistance. Thus, this industry is likely to see many small hospital transactions that can slide past the anti-trust laws over the next few months. However, with about 75% of the hospitals in the US already part of healthcare systems, new deal opportunities are few. With the current challenges in the hospital industry, only the popular, financially viable players would get any deals.
We expect bigger hospitals to choose partnerships over mergers to understand the synergy available, test their partners' financial viability, and make any eventual merger more palatable to the authorities as well as other stakeholders.
Figure 2 Announced Deals in H2 2020
| Date | Parties | Type | Summary |
| --- | --- | --- | --- |
| 17-06-2020 | Advocate Aurora Beaumont | Asset Merger | Beaumont Health and Advocate Aurora Health have been exploring a potential partnership. Both organizations signed a non-binding letter of intent that paves the way to deeper discussions to create a leading health care system that would span across Michigan, Wisconsin and Illinois. |
| 21-03-2020 | New Hanover Regional Medical Center (Target) Atrium Health Duke Health Novant Health | Acquisition | Atrium Health, Duke Health, and Novant Health are currently in a bidding war to acquire New Hanover Regional Medical Center in Wilmington, NC. |
| 11-06-2020 | University of Toledo Medical Center (Target) ProMedica | Partnership | ProMedica extended an offer to take over the daily operations of University of Toledo Medical Center (UTMC). Under the proposal, the University of Toledo would retain ownership of UTMC, while ProMedica would provide management and other services. |
| 02-06-2020 | Lifespan Care New England | Merger | The companies announced they are currently discussing the forming of a new healthcare system that includes them and also Brown University. |
| 15-06-2020 | Garden Park Medical Center (Target) Singing River Health System | Acquisition | Singing River Health System announced it entered into an asset purchase agreement to acquire the 130-bed Garden Park Medical Center from HCA Healthcare. |
Source: Business Press, CapitalIQ, Aranca Analysis