Gap in demand–supply of masks: Is there a solution?
Published on 13 Apr, 2020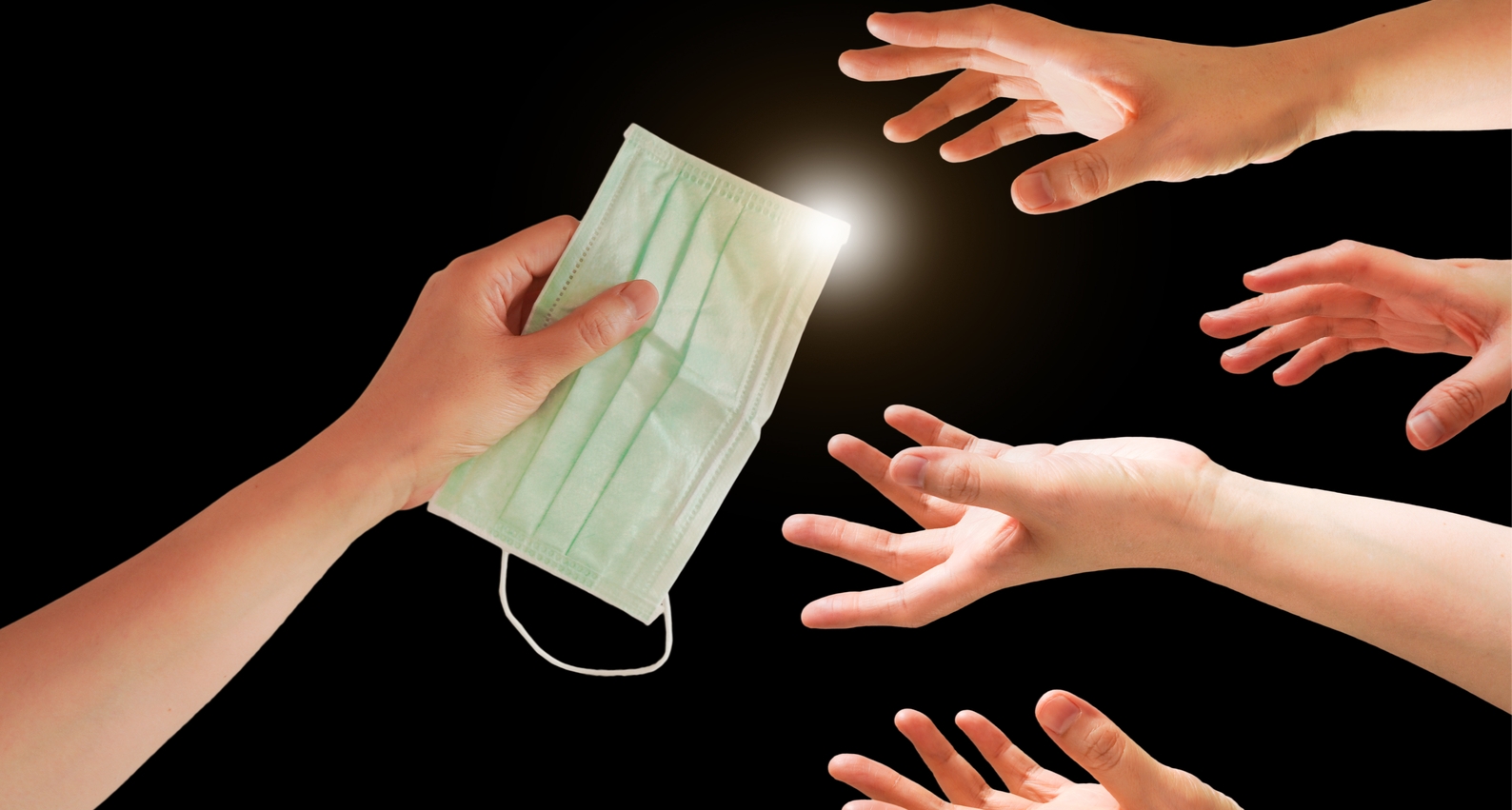 As countries fight the COVID-19 pandemic, demand for protective gears is soaring. Masks, especially, have seen unprecedented growth in demand. As the number of cases rises and the acute supply shortage continues, companies and governments are taking steps to bridge the demand-supply gap. The big question is: will demand for masks remain high even after the pandemic is over, or will companies be holding large unused stocks?
The novel coronavirus has caused widespread havoc. According to the World Health Organization (WHO), 212 countries reported a total of 1,436,198 confirmed cases and 85,522 confirmed deaths as of April 9, 2020.


Source: World Health Organization (WHO)
One of the ways coronavirus spreads is when an infected person talks, coughs or sneezes, thereby releasing droplets of saliva in the air. These can then enter the body through eyes, nose or mouth. It can also spread through physical touch/contamination of surface. Protective gears such as face masks, gloves and goggles are very effective in preventing exposure to the virus. This, of course, needs to be supplemented with additional measures such as maintaining personal hygiene and practicing social distancing.
Masks gaining popularity amid growing awareness
As the search for the right vaccine against the virus continues, consciousness about using protective gears and practicing safety measures to keep away from infection has increased manifold. Of all the protective gears available in the market, face masks are most popular. Search for medical masks and respirators on Amazon rose 17000% monthly in late February, according to Adweek. Furthermore, keyword search for 'N95' and 'N95 mask kids' rose 6543% and 2188%, respectively. Even Google Trends attests to the spike in popularity of masks, based on key word searches, during the last two weeks through April 4.
| | |
| --- | --- |
| Face Masks – Worldwide (Past 90 days) | Face Masks – United States (Past 90 days) |
Source: Google Trends
An SEMrush study on India, the country with the second highest population in the world, showed that keyword search for 'n95 mask', 'n-95 mask price' and '3m n95 mask' rose a whopping 1017%, 3002%, and 1962%, respectively, in January 2020 compared to December 2019.
N95 grade masks are considered more effective in ensuring protection than standard ones. However, they are designed for use in the healthcare industry. The WHO states that if you are healthy, you should only wear a mask when taking care of a potentially infected person. A mask can also be worn if exhibiting common cold conditions, such as coughing or sneezing. The Centre for Disease Control and Prevention (CDC) reiterates both points. However, with the number of confirmed cases skyrocketing in the US recently, the CDC is reviewing its policy and may consider expanding the scope of face mask application. The US is currently leading, with the maximum number of confirmed COVID-19 cases, 395,030 as of April 9, 2020.
Severe shortage of supply worldwide
The WHO forecasted in early March that the mask manufacturing industry worldwide would have to increase production by 40% to meet the rising global demand, estimated to reach 89 million medical masks per month. At that time, there were around 90,000 confirmed cases globally. However, the number has shot up more than 10x within a month. Moreover, as of April, most countries are engaged in combating community spread (local transmission) as against dealing solely with imported cases in early March. Consequently, demand for both N95 grade masks for healthcare workers treating those affected as well as standard masks for general public has increased significantly.
China, the market leader in manufacturing face masks, accounted for half the global output in 2019. In anticipation of the massive supply crunch globally, especially of medical masks, China increased daily production of face masks from 20 million units to 110 million units in February 2020 (according to South China Morning Post). The Washington Post says that more than 3,000 companies in China across industries, such as car manufacturers, energy companies and diaper manufacturers, have tweaked their production lines to include masks, protective clothing, thermometers and medical devices.
Most developed economies have the capacity to produce masks, but are unable to cater to demand as their existing capacity is falling short of meeting the sudden surge and conditions are not conducive to production. The US, for instance, depends completely on China for the supply of protective equipment. It procures 95% of surgical masks and 70% of tighter-fitting respirators and N95 masks from overseas, particularly China. The country has an inventory for emergency of 12 million N95 respirator masks, but would need significantly more in case of a larger outbreak. The Department of Health and Human Services stated in the first week of March that should the coronavirus outbreak develop into a pandemic in the US, 3.5 billion face masks will be required by healthcare workers, a scenario fast approaching.
The existing production capacity of the top global mask manufacturing companies is not enough to meet the growing demand. Companies such as 3M and Prestige Ameritech, with production facilities worldwide, are expanding capacity, but this too may not be adequate. In their bid to cater to demand, companies from other industries worldwide are diverting resources and adjusting their production lines to include the manufacturing of face masks. Some examples are:
| Company | Products known for | Covid-19 support |
| --- | --- | --- |
| Gap Inc. | Clothing and accessories | Plans to manufacture gowns and masks using factory resources |
| Denver Mattress Company | Mattresses | Restructured its production facility to undertake production of face masks since March 26, 2020 |
| Fiat Chrysler Automobiles | Automobiles | Plans to manufacture and donate 1 million protective masks per month to frontline workers in the coming weeks |
Source: Various
Is demand sustainable?
Amid the sharp rise in confirmed coronavirus cases the world over and in the face of acute shortage, the need of the hour is to ensure adequate supply of medical masks for frontline healthcare workers. Demand for N95 grade masks will continue to grow in the near term until the curve of infected cases flattens and then starts to decline. In view of the current short-supply of medical grade masks, Amazon has stopped offering these to the general public. Instead, it is directing the supply toward hospitals, government agencies and other groups.
Governments are taking stringent measures, such as locking down their respective countries, to prevent the virus from spreading. One-third of the world's population is already under lockdown. The WHO has warned governments against abruptly ending the stringent measures. Also, it has been made clear by health officials that stopping the current trend of infections is not enough—the virus needs to be eradicated to avert any risk of resurgence. As the lockdown is lifted in phases or across countries, it would be all the more advisable to wear a face mask, which would translate into more demand. President Trump recently suggested that Americans start using face masks regularly. However, he recommended that alternatives be used, such as bandanas, fabric masks or homemade masks, in the light of the acute shortage of N95s or surgical masks and their requirement at hospitals. Therefore, demand for light material masks may rise in future.
Even after the outbreak has subsided and the disease has been checked, people are likely to follow the same standards of hygiene and protection as they are doing now. Developed countries may take cues from South Korea, Japan, Hong Kong and other Asian countries that have managed to control the spread better than them. A major factor for this could be the general culture among people in some of these countries to wear masks when going out. Amid the increased awareness, demand for light material masks could rise. Companies too may come up with innovative products. For instance, Brooklyn-based company Scough, whose products are increasingly becoming popular, makes stylish wraps around scarves and bandanas with an attached hidden face mask.
It, therefore, remains to be seen if the strong demand for masks continues or mask manufacturers are left with excess capacity after the pandemic ends, or a wave of cultural shift makes wearing masks the 'new normal'.