Chinese Industries Adversely Affected by COVID-19
Published on 28 May, 2020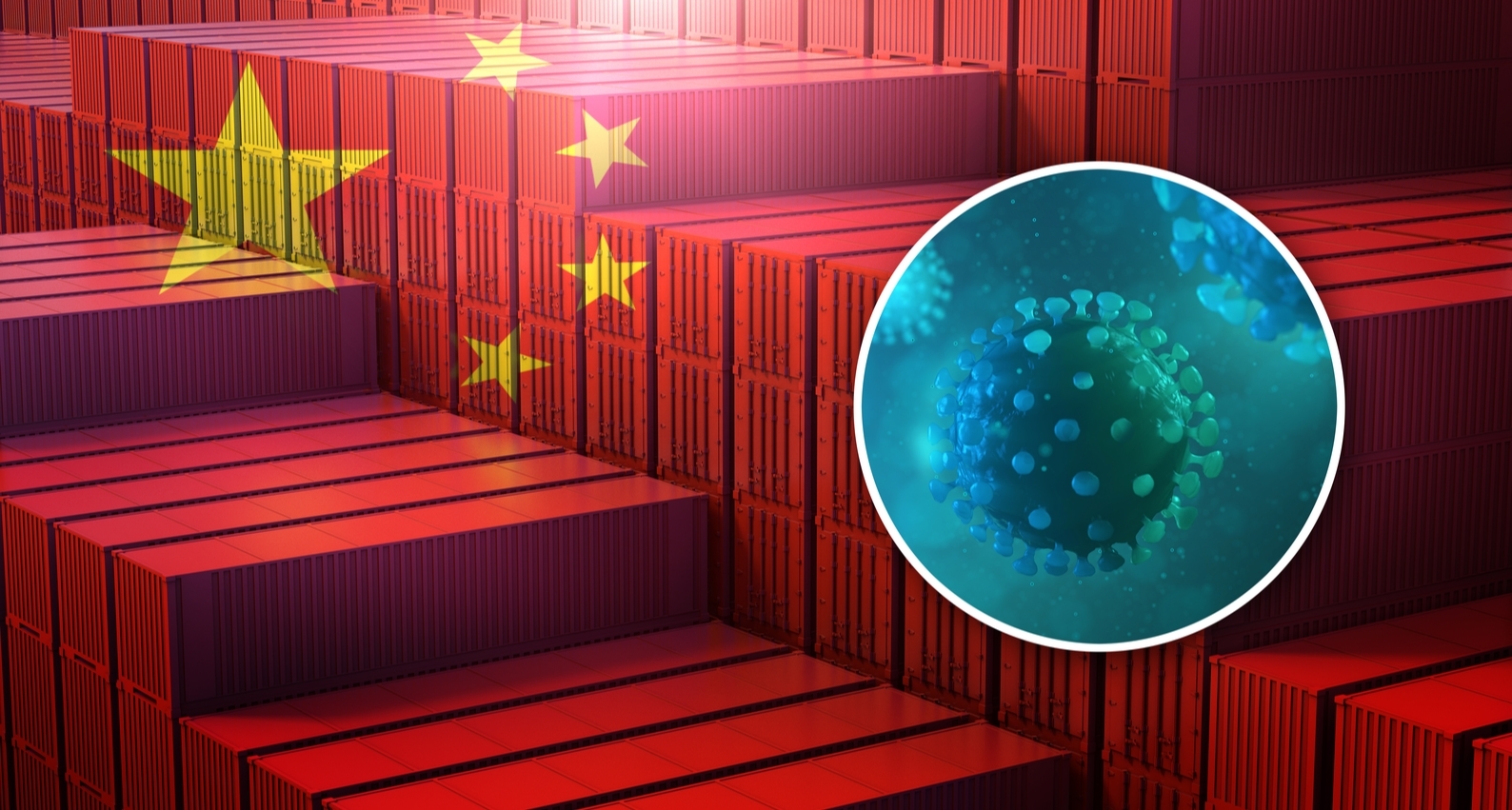 The COVID-19 pandemic has created an economic turmoil. Industries across sectors are impacted as a result, and nations are preparing for the worst recession of the century. As the virus originated in China, it was the first country to feel the economic repercussions of the outbreak. Some sectors in the country were badly hit and may have to face the cascading effect of the virus as well. It seems that the worst is yet to come.
COVID-19, which emerged in China, has been a disaster at both the humanitarian and economic levels. Forced lockdown across nations has brought the global economy to its knees. Some of the largest economies – the US, China, Japan, Germany, UK, France, and India – are bracing themselves for the tough times ahead as IMF has already estimated a downturn for the global economy in 2020. Though the pandemic has adversely impacted almost all sectors, the most severely affected ones in China are manufacturing, automobile, petroleum, entertainment, and tourism.
Manufacturing
To contain the spread of the virus, various enterprises delayed the reopening of work and production for a substantial time period. As a result, companies faced shortage of manpower and economic activities were interrupted, leading to reduced production. The pandemic also upset the operation plans and schedules of factories.
The manufacturing industry is an asset-heavy one, and though operations are suspended, companies have to pay social security, taxes and rent, factory building operation, and loan and interest. Several small- and medium-sized manufacturing businesses with high loans and low cash flows are unable to sustain themselves and may have to close down their shutters.
However, with a marginal improvement in the situation, organizations are resuming production, and the government is establishing policies to support the industry and ease its burden. Many manufacturers took this opportunity to streamline their production lines to manufacture the much-needed medical and protective supplies, which are also being exported to other countries.
Chinese Manufacturing Heavily Affected By COVID-19 Outbreak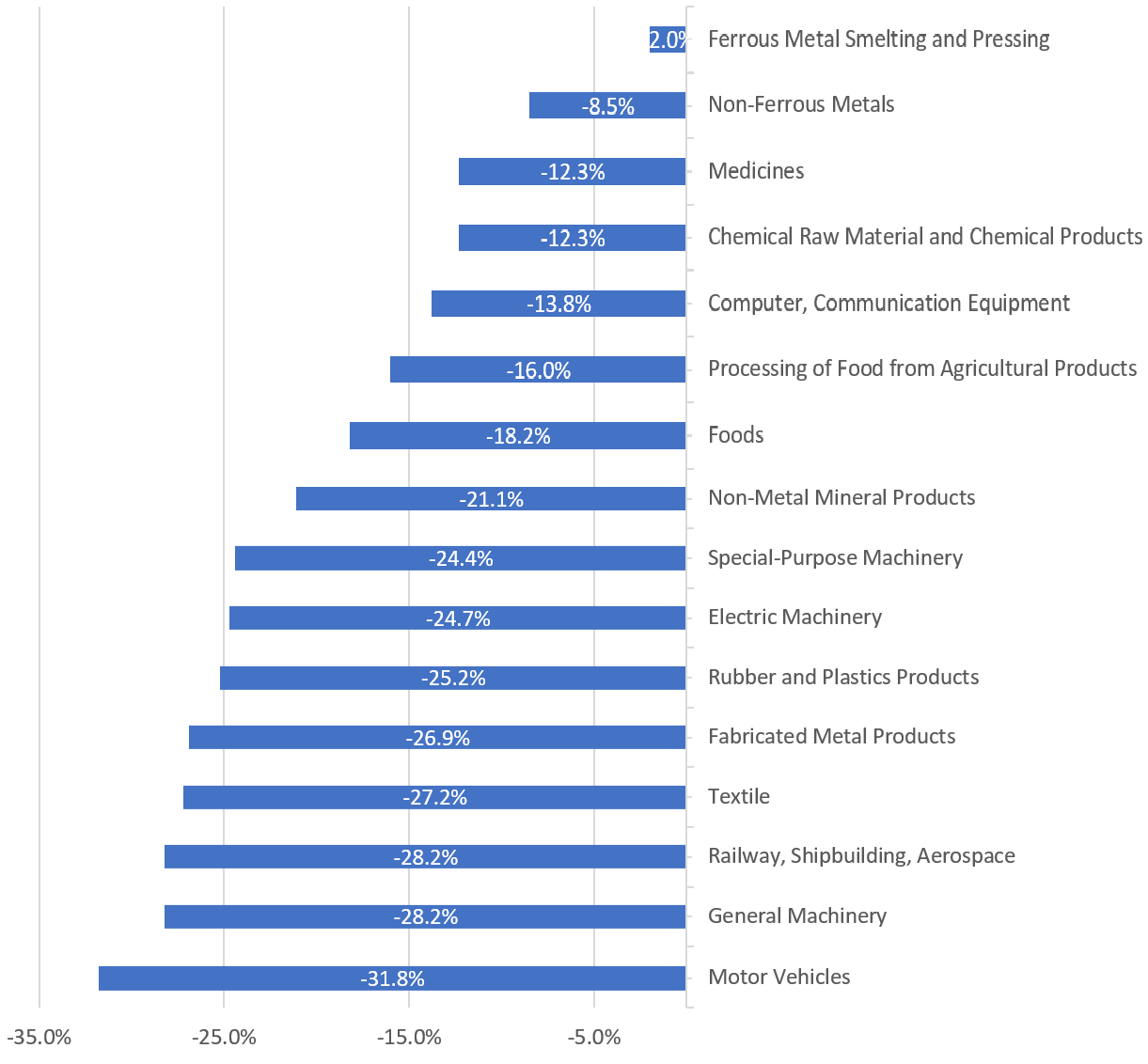 Change in value added by selected manufacturing sector of China in Jan-Feb Vs 2019
Source: National Bureau of Statistics of China
Automobile
The automotive industry is also facing the brunt of the pandemic. Production is on hold temporarily as domestic and international supply chains are blocked. As a result, demand has collapsed. Experts predict that the impact of coronavirus on smaller companies engaged in the manufacturing of car parts and components could be higher as they are most vulnerable.
Vehicle sales increased 4.4% YoY to 2.07 million units in April 2020, the first rise since June 2018, as the country released coronavirus-related limits and reopened for business. The Feb month witnessed a 79% fall, which was the sharpest yearly decline on record. The sale of new energy vehicles, including plug-in hybrids, battery-only electric vehicles, and those powered by hydrogen fuel cells, fell for the tenth straight month to 72,000 units.
The China Association of Automobile Manufacturers estimates vehicles sales to decline by more than 25% in the first half of 2020 and by approximately 15% by the year end.
China Motor Vehicles Sales
Units (in Mn)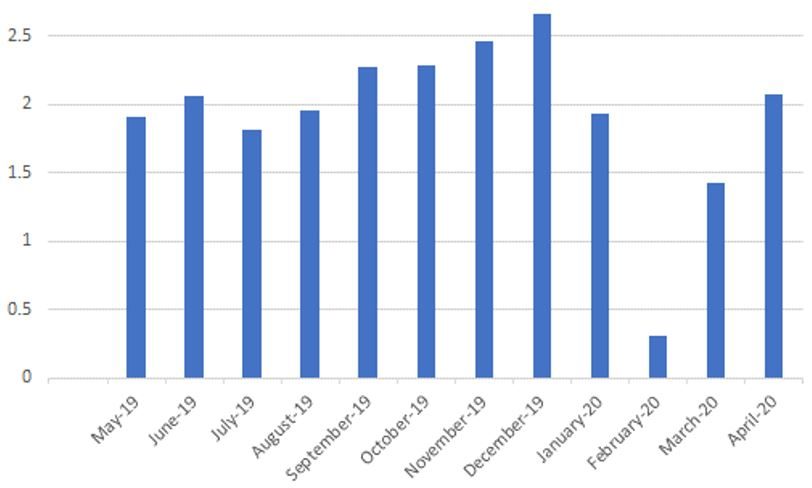 Source: CEIC
Petroleum
China is the world's second largest oil consumer and the biggest importer. Due to lowered requirement, the country saw a decline in demand. Consequently, it led to a sharp drop in international crude oil prices.
The drop in oil prices led to a crash in stock prices and caused a turmoil in US markets. The crude oil prices are already at an all-time low, and there is a risk of prices falling further.
Since China is now in the recovery stage, its major national oil companies are set to pursue their domestic output growth goals.
Oil Price in 2020
Brent Crude, US dollar per barrel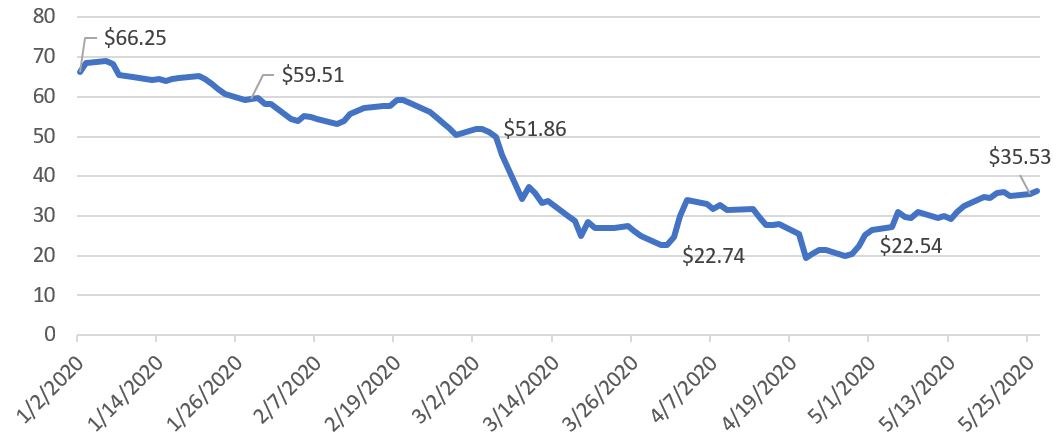 Entertainment
Another casualty of COVID-19 is China's film industry. The prestigious Spring Festival film season had to be cancelled due to the enforcement of lockdown. The film industry has lost CNY 1.65bn this year. The film and entertainment industries, including concerts, sports events, and exhibitions, are still shut down.
Tourism
Since December 2019, all tourist sports and theme parks have been closed. Most flights were cancelled and hotels remained vacant except when being used to isolate patients. The country had witnessed a similar situation in 2003, when many small hotels had to close due to the SARS epidemic. This situation may reoccur. Currently, all four- and five-star hotels have a high vacancy rate and are suffering huge losses.
The tourism sector also missed the Spring Festival Golden Tourism Week, one of the most profitable weeks for this sector, along with Labor Day and National Day holidays. A large number of small- and medium-sized businesses as well as tourist agencies have recorded significant losses. As international borders remain sealed, tourism will be further affected.
China announced that it has managed to dissipate coronavirus and does not have any new cases. However, the aftereffects of the virus remain. The fear of a second or third wave hitting the country is also real. Hence, the question "Will these industries be able to recover soon?" remains unanswered.