Will Telematics-Based Auto Insurance be a Game Changer?
Published on 14 Apr, 2023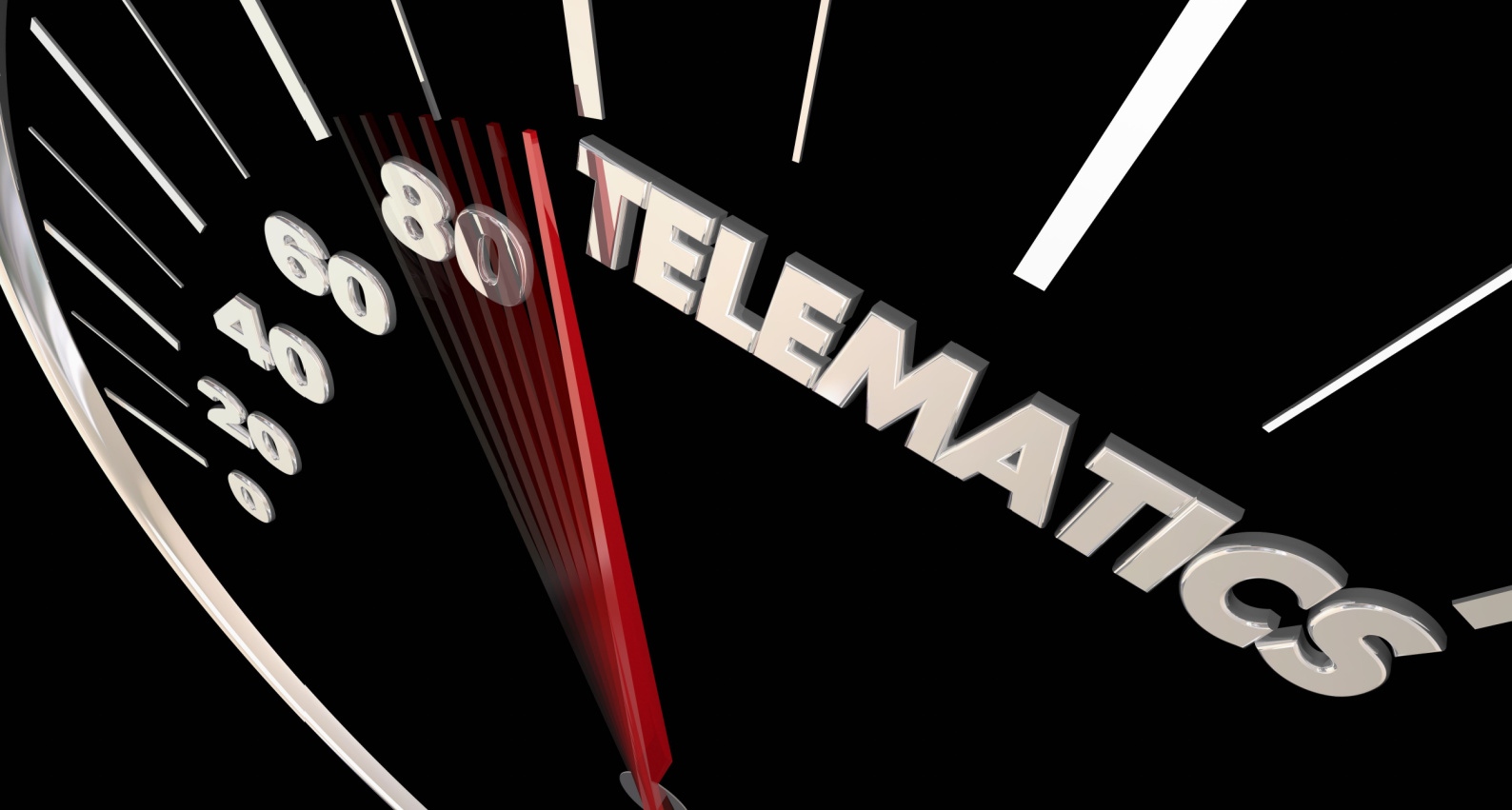 The complex nature of auto insurance pricing compels carriers to offer competitive quotes that effectively balance risk and profit potential. However, the evolution of telematics has led to simplified pricing, and the introduction of more personalized and transparent insurance policies based on how an individual drives. Telematics-based insurance is usage-based coverage that derives premiums based on in-car monitoring devices that capture data of policyholders' mileage and driving habits.
According to Bloomberg NEF, 1.2 billion cars were in operation in 2022, and this number is expected to reach 1.5 billion by 2039. Swiss Re estimates the increase in vehicles would boost revenue of the auto insurance sector, which is projected to nearly double from about USD765 billion in 2020 to USD1.4 trillion by 2040. The growth is supported by stringent government policies worldwide that mandate insurance coverage, along with strict monitoring and penalty systems to drive the penetration of auto insurance.
Traditionally, auto insurance carriers focused on parameters such as motor vehicle reports, location, and driver and vehicle age to determine the risk and premiums. On the contrary, telematics allows carriers to evaluate a driver's driving habits to effectively estimate risks and price policies. Over the years, auto insurance carriers have observed that telematics-based insurance programs have gained traction.
North America is the largest market for telematics-based insurance, with around 22 million policies in force by leading players such as Allstate, Progressive, and Liberty Mutual.
What is Telematics Insurance?
Telematics or usage-based insurance (UBI) combines telecommunications and informatics, which is the science of data processing for storage and retrieval.
The insurer installs a tracking device in the vehicle, which receives, sends, and stores telemetry data pertaining to the vehicle's onboard diagnostics, thus facilitating communication through a wireless network.
The device collects vehicle-specific data such as speed, location, idle time, harsh braking, and fuel consumption. This data is provided in real-time to insurance carriers and vehicle owners through smartphone-based applications or other monitoring devices.
Telematics offers multiple benefits such as follows:

The insureds can decrease premium expense by adopting safe driving habits.
Insurance carriers can effectively evaluate the risk of accidents and predict future claims.
Carriers can offer value-added services and rewards based on safe driving, thereby increasing customer loyalty, retention, and customer satisfaction.
These benefits would drive the adoption of telematics insurance, which is poised to more than double in Europe and North America.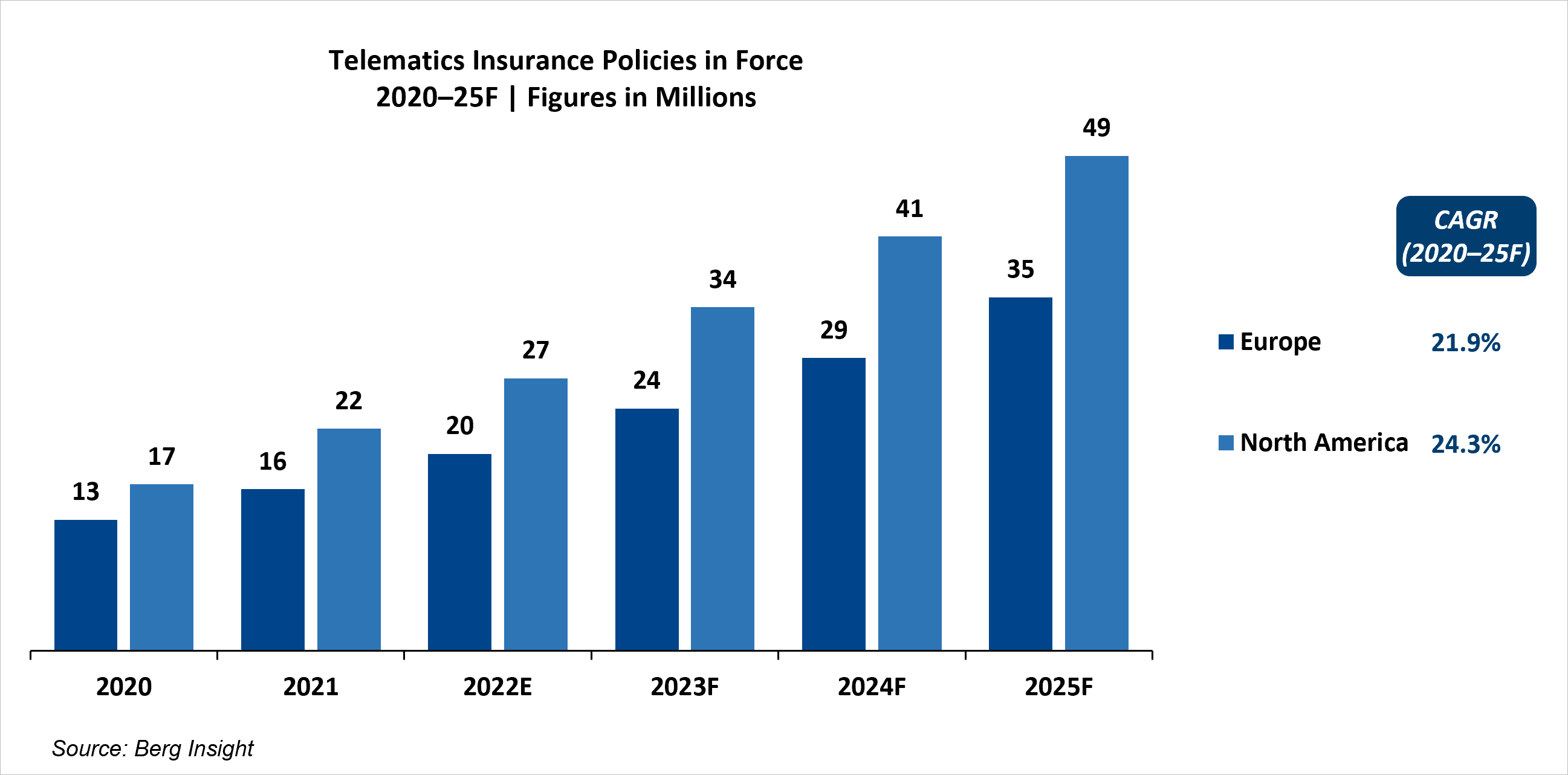 Carriers offer savings to consumers in the form of enrolment and renewal discounts for usage-based insurance.
On average, usage-based policy costs 15–20% less than that without a usage-based discount.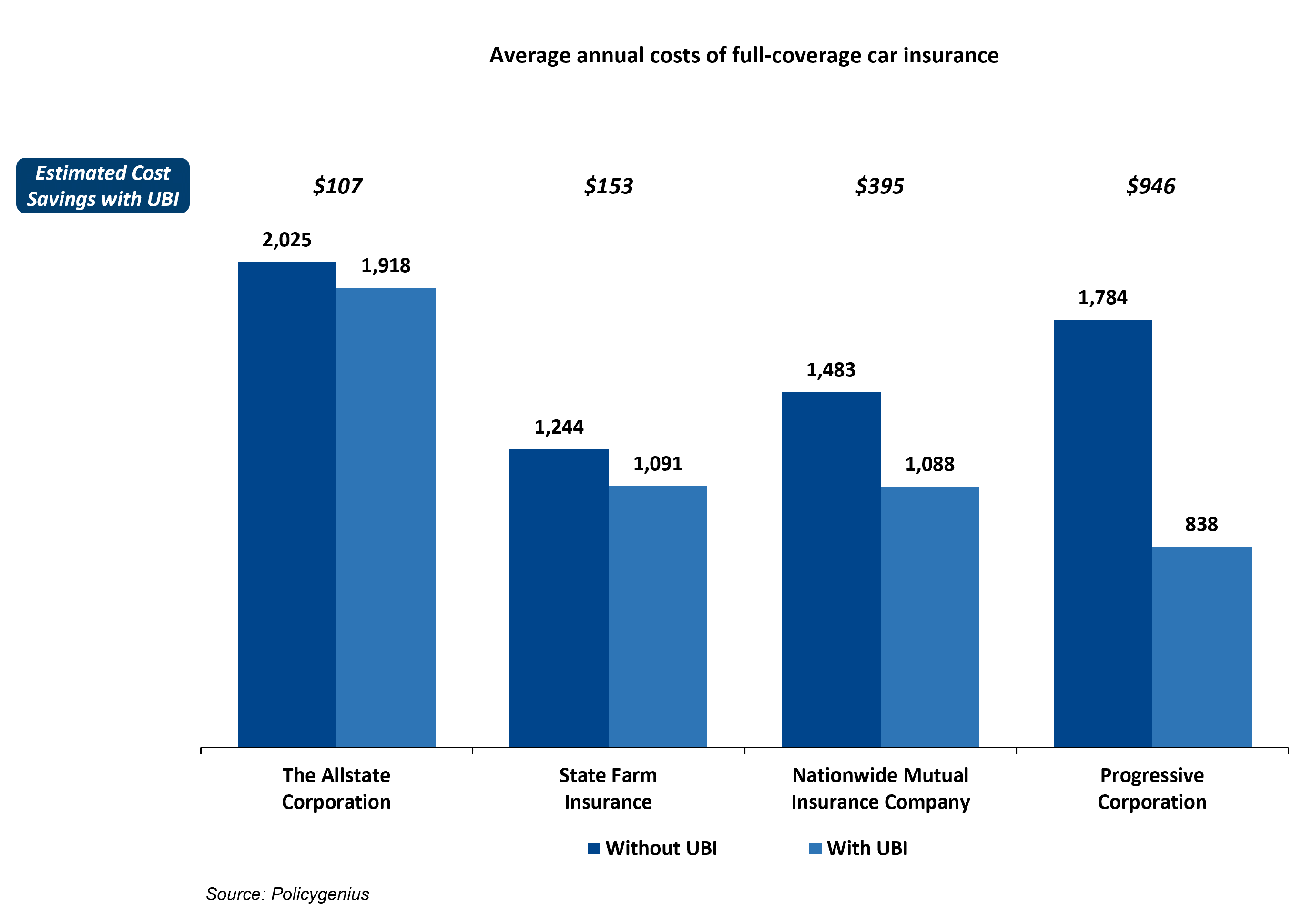 Each insurer has a UBI program that tracks several driving patterns and offers discounts accordingly, as seen below for some of the leading insurance carriers.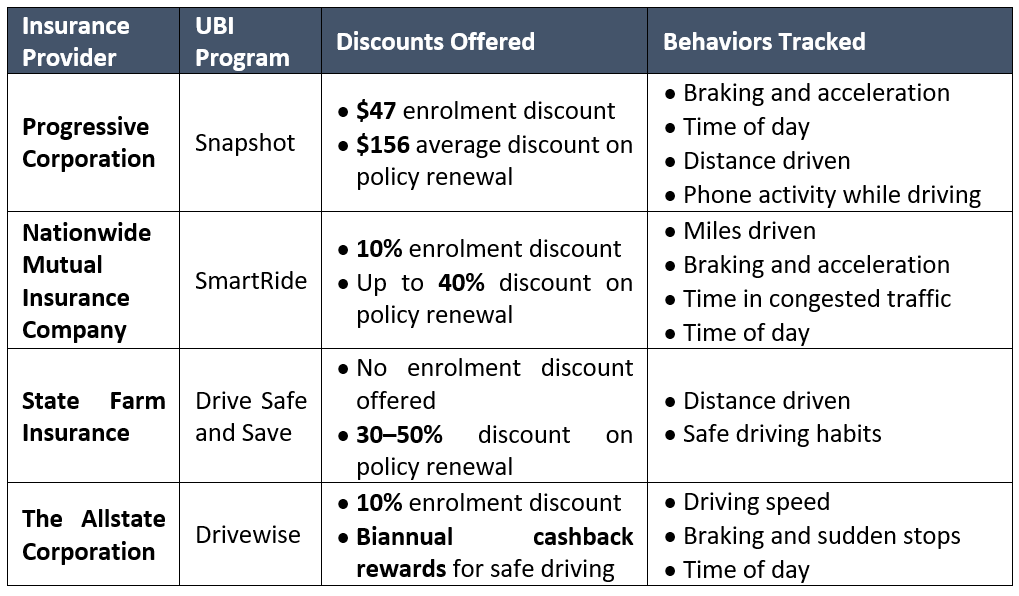 While usage-based insurance programs offer numerous benefits, privacy-related issues are a major headwind inhibiting the adoption of usage-based insurance. Devices typically track the precise location and distance covered and shares information on the whereabouts of the user and vehicle. Consequently, in Europe, the General Data Protection Regulation norms require companies to raise awareness and notify consumers about the collection, use, and consequences of processing personal data by insurers. Similarly, the Consumer Federation of America acknowledges that usage-based insurance would have a positive impact on drivers; however, there are several pitfalls, such as consumer privacy protection and potential for unfair discrimination, that could make consumers hesitant to accept these solutions.
To conclude, telematics, which is effectively used in well-established industries such as fleet management and logistics, has significant potential to accelerate the evolution of auto insurance. Despite privacy concerns, telematics insurance offers customers a transparent way to value their premiums and insurers a more precise method to estimate risk. Telematics is predicted to keep evolving and would gradually be accepted as a global standard to price auto insurance policies. Furthermore, the continued push by insurance companies in the post-COVID era toward digitalization, personalized insurance offerings, and improved customer experience are likely to propel the adoption of technology products such as telematics in the long term.