Virtual Power Plants: The Way Forward
Published on 03 Aug, 2022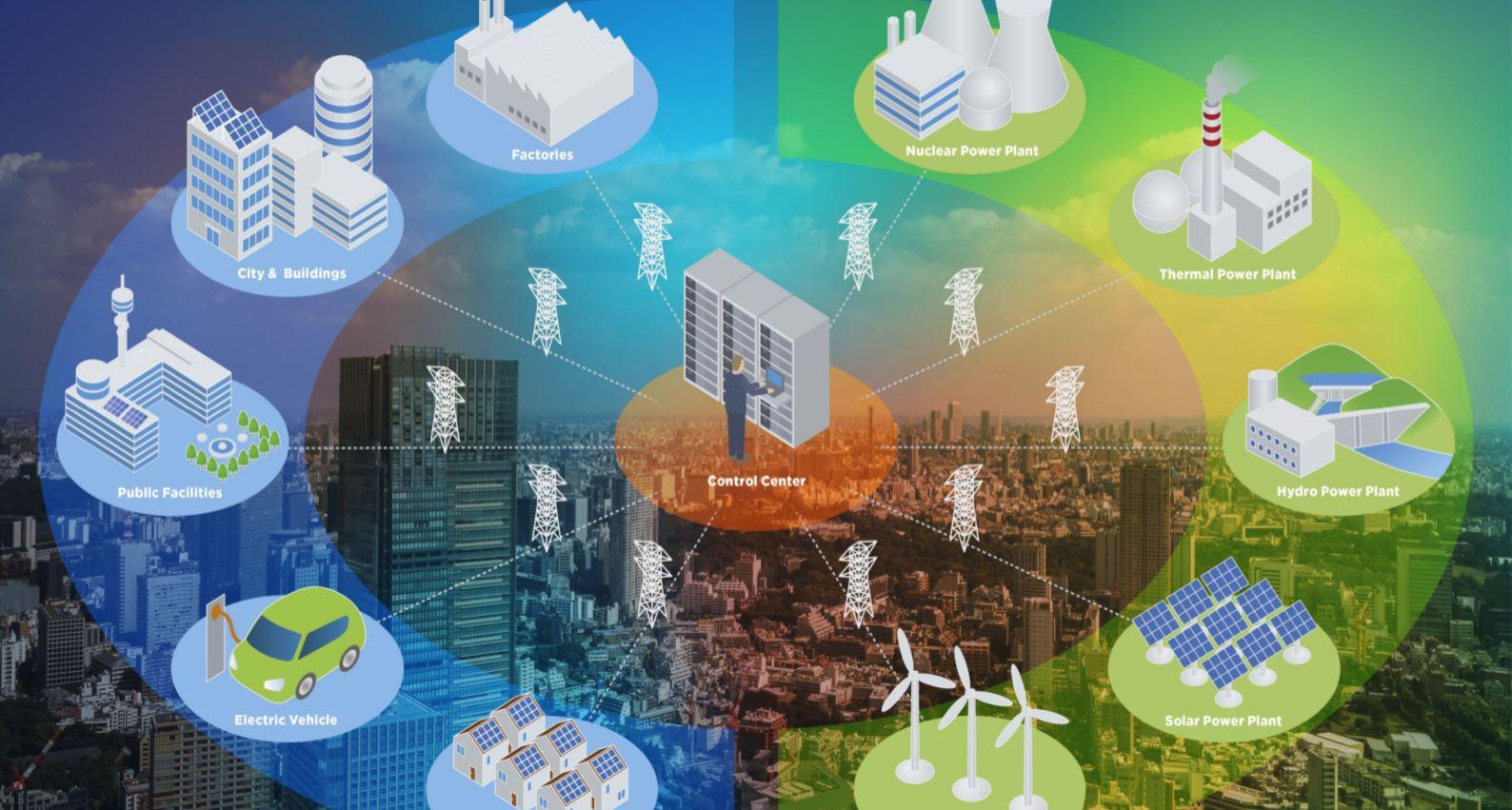 Growth of distributed energy sources (renewable energy) and fluctuations in demand for electricity has led to the development of Virtual Power Plant (VPP) systems. A VPP is a cloud-based system that uses software and algorithms to integrate and manage distributed energy resources. Currently, most VPPs are being established in developed countries such as the US, the UK, Germany, and France. Over the past year or so, VPP's growth has been fueled by COVID-19 and Russia's invasion of Ukraine.
One of the essential requirements in the world today is electricity, generated from conventional as well as renewable sources. Conventional power (coal and gas) plants and nuclear power plants are centralized, while renewable power sources are scattered across different locations. Due to diminishing fossil fuels' reserves and rising environmental concerns, renewable sources of energy are gaining prominence. However, the transmission of electricity from distributed renewable energy sources to the grid is a costly and lengthy process. Additionally, the power generation from renewable energy sources such as wind and solar is dependent on climatic conditions, making it difficult to predict power generation from these sources.
To overcome the challenges posed by distributed energy sources, the Virtual Power Plant (VPP) was conceptualized. This system not only connects the distributed energy resources but also helps in managing them efficiently.
VPP is a cloud-based system that uses software to integrate and manage distributed energy resources such as solar, wind, combined heat & power units, and storage systems. It helps in managing consumers' varying power requirements and acts as a centralized system. The power generated from individual units is traded through the centralized power unit.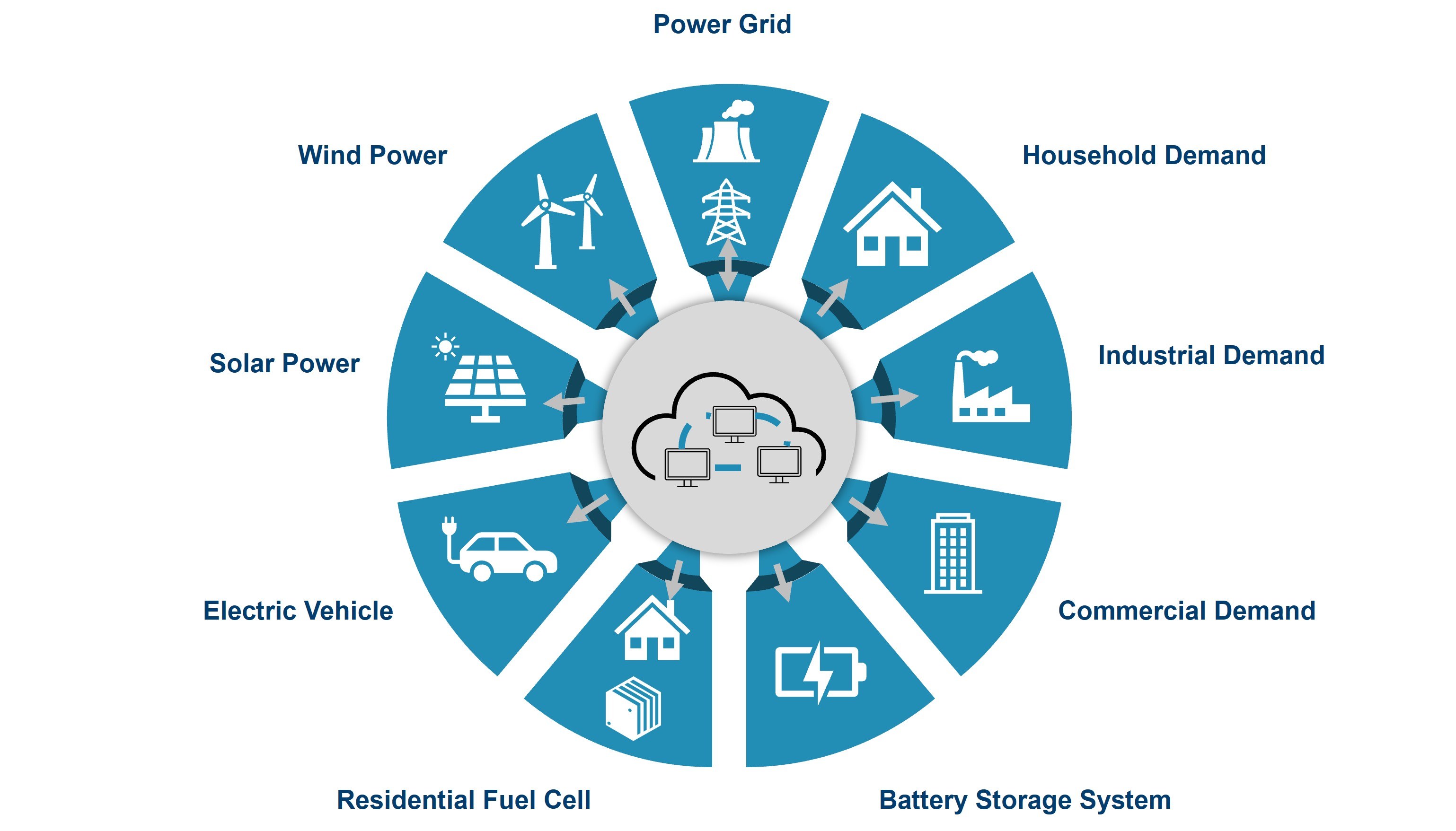 In VPP, there is a centralized remote monitoring system that monitors each individual unit to optimize power generation based on demand. In addition, it uses an algorithm, software, and weather forecast system to predict the generation of power from solar and wind.
Market Scenario
VPP is a relatively new concept and there are only few projects operational, mostly in developed countries such as the US, the UK, Germany, and Australia. There are many proposed and ongoing pilot projects in other countries which are being encouraged by the respective governments.
The global VPP market is expected to register robust growth in the next few years. The US is the largest market, followed by Europe. The other major VPP markets include Australia, China, Japan and Canada
In the US, the market is driven by optimization of energy distribution networks and growth in distributed power generation. According to the US Department of Energy, the electricity grid in the country is complex and it is difficult to incorporate advanced technology in it. Integration of VPPs with grid could help in managing the power fluctuations from the distributed energy sources.
In Canada, the growth is driven by government support to promote renewable energy sources which are distributed across the country.
Europe is another major market for VPPs and is expected to record more than 30% growth over the next five years. In Europe, Germany, the UK, and France are the major markets; other countries are also recording significant growth. The main market driver is rising adoption of renewable energy which requires a system that can provide flexibility by combining different types of energy sources together and integrating them with the grid as a single power source, which VPP can do.
Countries in the Asia-Pacific region, especially China, Japan, and Australia, are also witnessing the adoption of this technology. In China, government initiatives and investments by companies are expected to drive the implementation of VPPs. In Australia, a few pilot VPPs are currently operational and based on the success of these plants, more would be commissioned. Various companies in Japan are planning to launch VPPs and new pilots at the end of 2022 and/or early 2023.
The adoption of VPPs in other countries is also expected to rise in the coming years, driven by the growth in renewable energy sources and the need to manage distributed renewable energy resources efficiently.
Impact of COVID-19
COVID-19 significantly impacted industries across the world, leading to intense fluctuations in power demand; this in turn affected the power-producing companies. To mitigate such fluctuations in power demand, governments across countries are looking to leverage the VPP as a tool to optimize power generation based on demand. The focus will be on using renewable energy sources, as these enable continuous power generation with limited input cost, and shutting down conventional power plants, which require uninterrupted fossil fuel supply for operation.
Impact of Russia's Invasion of Ukraine
European countries are highly dependent on Russia to meet their energy requirements. More than 40% of natural gas in Europe is sourced from Russia. The US and Europe imposed sanctions on Russia following the country's invasion of Ukraine. Subsequently, most European countries either stopped or reduced the quantity of gas they were sourcing from Russia. The limited availability of gas has fueled the need to grow renewable energy sources and intensified the focus on energy efficiency.
Aranca's View
Aranca expects the adoption of VPPs in developed nations, especially in Europe, to grow significantly. The rise in adoption will be driven by the need for energy efficiency and growth in distributed energy sources such as renewable sources and energy storage systems. Additionally, government initiatives to promote VPP in their respective countries to encourage renewable energy sources will also play a key role in the growth.
An increase in the adoption of VPPs will make its technology more reliable and cost-effective; this, in turn, would make it more affordable for developing countries in the future.