Veterinary Medicine – An Emerging Segment
Published on 19 Jul, 2022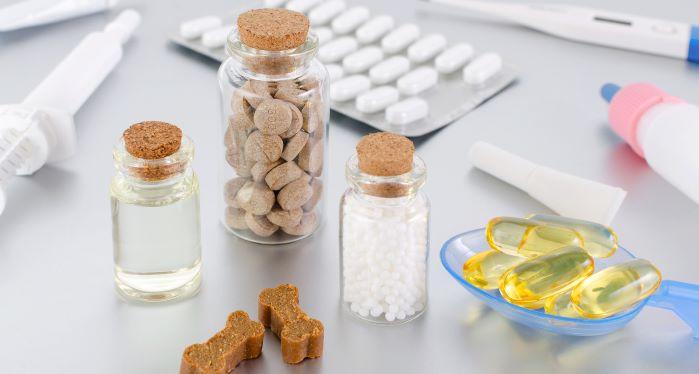 The global veterinary market is benefitting from the growing trend of pet adoption and is witnessing increased demand. Some interesting trends are changing this industry and key players in this space must be aware of these factors. These trends will change the face of veterinary medicine and bring about advancement in animal healthcare.
In 2020, the global pandemic increased pet adoptions driven by forced lockdowns and the resultant loneliness. The pet care industry, which grew steadily until 2020, suddenly saw a huge spike in this period.
Pet healthcare is a key aspect of pet adoptions. Like humans, pets are susceptible to diseases caused by parasites, viruses, bacteria, and fungi. Veterinary (vet) medicine helps agricultural animals and pets live longer, healthier lives. Pets need vaccines and general check-ups, much like human beings. Pet owners thus need to ensure that their furry friends receive the best care possible.
Zoonotic and chronic diseases are common among animals and at times can be fatal. In fact, there have been increased instances of chronic diseases among pets. Some common conditions are cancer, diabetes, liver problems, and endocrine disorders such as Cushing's Disease. Obesity in pets is also a serious health concern and requires professional healthcare.
In 2021, the global veterinary medicine market was estimated at USD 29.4 billion. From 2022 to 2030, the industry is expected to expand at a compounded annual growth rate (CAGR) of 7.3%. This has led to major R&D investment in the veterinary industry, which would help in the further discovery of innovative products and associated opportunities. As an example, in June 2021, a non-steroidal anti-inflammatory drug (NSAID) 'Thermonorm' was introduced by the Biotestlab business, with the active substance acetylsalicylic acid and which was used for poultry, pigs, and calves.
The U.S. is the biggest market worldwide for pet care products, with an estimated 383 million pets across the country. The U.S. animal healthcare market is estimated to be one-third of the global market. Furthermore, 2% of the US pharmaceutical market comprises the animal healthcare market. This includes flea and tick medications and biologics. The U.S. animal healthcare market generates around USD 10 billion in annual sales.
There are some interesting trends shaping the global pet veterinary market:
Nanotechnology : One of the emerging technologies revolutionizing the animal healthcare space is nanotechnology. Veterinary healthcare is deploying nanoparticles as an alternative antimicrobial agent that can improve the recognition of pathogenic bacteria. Nanoparticles are also being used as drug delivery agents for new vaccines and drugs. The use of this technology in veterinary medicine can help improve diagnosis, treatment, and animal growth.
Easy-to-administer drugs : Pet owners prefer drugs that are easy to administer to pets. Oral medicines are non-invasive as well as easy to give. These can be mixed with food or given separately via a dropper. Another option to administer medicine to pets is in the form of chewable tablets available in flavors and are like a treat. With the growing humanization of pets, owners want to ensure their pets have a healthy lifestyle and do not have to be force-fed medicines or endure painful injections.
Pet health insurance market : A novel concept, pet health insurance helps pay for medical needs of pets. The insurance acts as a cover and provides financial support to pet parents in the case of accidents or illnesses of the protected entity. Thus, pet owners spare no expense to ensure the best possible care for their furry friends. This has helped growth in the vet medicine segment.
Human medical facilities : The diagnosis and treatment of animals has undergone an evolution in the past decade. Diagnostic technologies such as magnetic resonance imaging (MRI), ultrasound scans, and laparoscopy are being used to treat pets and even non-domestic animals. Other technologies – such as wearables, 3D printing, and minimally invasive surgical procedures – are also being deployed in the pet care space now.
There are certain diagnostic instruments specifically designed to check animal health. These include diagnostic instruments, immunodiagnostic test kits, and app-based monitoring systems.
Technology to track diet : Diabetes mellitus is a condition common among cats and dogs. Just as in humans, the shortage of insulin in the body causes diabetes in cats and dogs. The condition becomes critical, making it imperative to track and monitor their eating habits as well as help them maintain a healthy, balanced diet. Now pet parents can download an app to help them track their pets' meals, insulin injections as well as prescription refills. It helps the owners impart proper care to their diabetic pet.

Dietary supplements : Pet owners are increasingly moving to dietary supplements to ensure their pets get the right nutrition. This is especially helpful for older pets who may be suffering from chronic diseases. These supplements not only help maintain the health of the animals, but also reduce their age-related aches and pains.

The global vet medicine market is undergoing a transformation. Some key players have adopted strategies designed to gain lion's share of the market. A few prominent names among these are Zoetis, Inc., Merck & Co., Inc., and Elanco Animal Health. Pet food market leaders such as Mars and Nestlé have also entered the veterinary business. Mars owns corporate vet practices such as Banfield Pet Hospitals, bluepearl, Linnaeus, and petpartners. Nestlé has made investments in the vet practice market through Independent Vetcare Group International.
Lack of veterinary infrastructure in emerging countries and stringent regulations associated with medicated feed additives in some regions are restricting growth in this industry. However, increased pet adoption as well as awareness of animal healthcare requirements offer lucrative opportunities for players in the veterinary medicine market.