Value-based Healthcare: Redefining Access and Reimbursement
Published on 04 May, 2021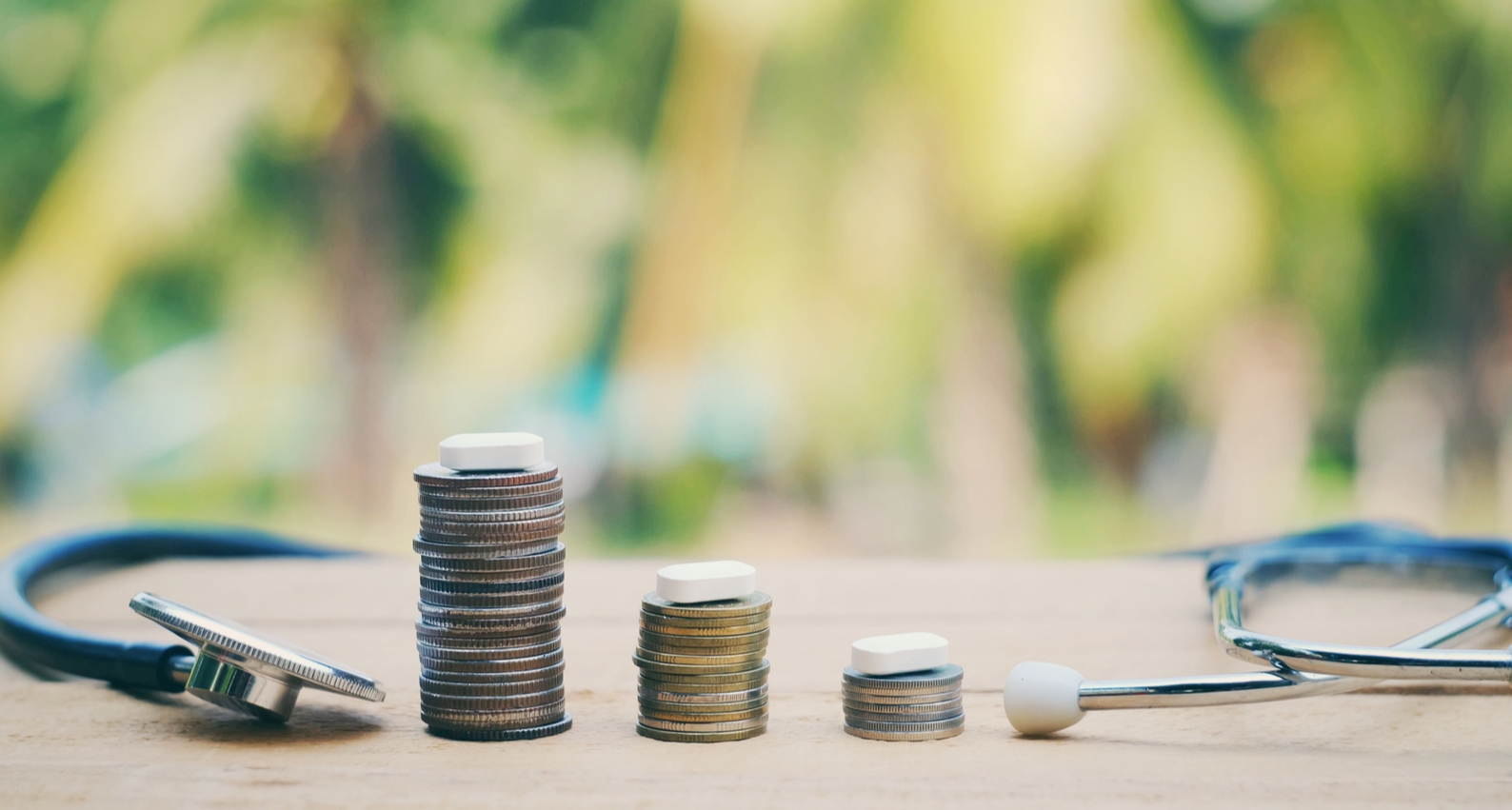 Healthcare is becoming increasingly expensive and complex across the globe, with the development of new-age therapies, treatments, and drugs. Among the emerging models of healthcare, value-based healthcare is gradually gaining acceptance worldwide. A proactive, efficient, and preventive health model, it is based on an integrated approach of managing wellness instead of just disease and illness. It also includes use of available technologies and data to enhance the treatment for patients. Value-based healthcare models are beneficial for both caregivers and patients.
The healthcare system is undergoing a transformation as emerging innovations such as cell and gene therapies play an increasing role in curing rare diseases. Furthermore, the industry is witnessing a paradigm shift as drug development becomes increasingly patient-centric and adoption of new technologies like digital therapeutics and artificial intelligence (AI) is growing. While the business model for healthcare reimbursement has always been volume-based, it is now shifting to a more value-based structure. By definition, value-based healthcare is a medical care system in which caregivers (hospitals, medical centres and physicians) are compensated based on the patient's recovery and health outcomes. Therefore, the reimbursement is made as per the health outcome as opposed to the current system of paying for the services.
While the concept is fast gaining acceptance, its adoption is limited as of now. Developed economies like Sweden and the UK are the frontrunners in adopting this model, but other countries are still working in this direction. Among emerging countries, Turkey and Columbia are working toward aligning their healthcare systems in line with this model.
It would be beneficial for countries to adopt this model swiftly. First and foremost, it will help them control the spiralling cost of healthcare. Second, as value-based healthcare is preventive in nature, the overall health of the society will become better. Both these factors will help governments reduce their budgets for healthcare.
Business models:
Healthcare systems
Bundled payments – Under this business model, the patient pays a single amount for the entire set of services collectively, including all expenses. The payer is aware of the final amount before the treatment begins. There is a chance of loss at the provider's end if complications occur later in a case, but overall, it is a smarter, more hassle-free mode of payment.
Capitation mode – Under it, a specific cost is fixed per patient for a pre-defined set of medical services. Payment is usually per month. It is an ideal scenario for providers if the cost of service provided is lower than the capped rate. However, in case of chronic or high-risk diseases, providers may end up bearing extra cost.
Pay for performance – In this model, a financial incentive is attached to the performance. Hence, if a provider does well and exceeds a set target, he is rewarded; if he misses, he is penalised.
Patient-centred medical homes – This model has been designed for patients with chronic diseases to save them from multiple visits and hospital readmissions. It is a primary care center with a team of professional doctors, medical assistants, technicians and pharmacists. Providers usually charge fees per member, per month.
Shared risk – In this system, payers and providers agree on a budget. Providers can either have the advantage of sharing cost savings or the risk of sharing the excess costs of care delivery. Third-party insurers can be involved to share the risk.
Shared savings – Under this model, an agreement is drawn between payer and provider that includes estimated medical costs, patient attribution, and service provision. Bills submitted are analysed and reviewed by the payer and provider and savings if any are identified. If the bills are less than the target set by the payer, the provider also gains a percentage of the savings.
Pharmaceuticals
The value-based care model is applicable for pharmaceuticals as well. The two upcoming business models are:
Outcome-based contracting – Under it, pharmaceutical manufacturers and payers sign a risk-sharing agreement in which outcomes in actual patient populations define drug reimbursement. Patient data is analysed to determine whether cost negotiation is necessary. If the outcomes of the drug have been largely unfavourable, the pharmaceutical manufacturer must refund the buyer. For high-quality specific medicines, the product can be present in hospitals for usage but payment is done only once it exhibits the expected results. The product could be sold at an MRP and a premium can be received once outcomes data proves efficacy. Outcome-based contracting is beneficial in case of experimental drugs as it helps save costs. For example, Cigna and Aetna Inc. signed an agreement with Novartis for a performance-based price for its heart failure drug, Entresto. UPMC Health Plan and AstraZeneca have launched a value-based pharmaceutical contract for Brillinta.
Indication-based management – This model is ideal for specialty treatments like oncology. Instead of negotiating for a single drug, the entire series of medicines to be given is finalised based on the indication for which it is used. This can help patients in getting more precise medicines. Moreover, competition from similar drugs helps in stabilizing the cost.
The increasing role of real-world evidence in drug pricing and health technology assessments will ensure that drugs are priced as per the value they give to the patient pool, and pave the way for personalised care.
Advantages of value-based healthcare for stakeholders
Insurance companies
Limited risk – All business models of value-based care are beneficial for medical insurance companies as the risk is reduced and limited. This can help them design better premium policies and plans for customers.
Patients
Less spending – This business model centers on quick recovery and preventive measures. Hence, the number of visits to doctors, medical tests, and procedures is limited. Expenditure on prescription medicine is also far less.
Better efficiency – The quality of care given as well as patient engagement increases when the focus of healthcare is on value rather than volume.
Healthy society – As value-based care in acute settings helps in preventing chronic diseases, it bodes well for the health of the society at large. This also helps the government reduce the allocation for public healthcare.
Caregivers
Coordinated care – Value-based care facilitates focused attention and better treatment. The business model entails providing incentives and use of improved technologies that enable providers to coordinate care.
Society
Cost control and reduced risk – As the risk is spread across a larger patient population, it is reduced. Since there are fewer claims in a healthy population, the drain of payers' premium and investments is low. Bundling payments helps in covering the complete care cycle and increases efficiency.
Outlook
There are a few hurdles to largescale adoption of value-based healthcare, such as definition of value, data to get accurate measure of value, change in mindset toward patient-centric approach and lack of leadership to drive the initiative. Due to the rapid pace of innovation in healthcare and introduction of modalities like gene therapy and digital therapeutics, the cost has spiralled up. This is the right time to adopt value-based care model. With this model in place, reimbursements will be directly linked to health outcomes rather than treatment volumes. This will act as an incentive for hospitals, caregivers, and pharmaceutical companies to improve patient or health system outcomes with the treatments they develop. Value-based healthcare will also include engaging more often in supporting patients and health systems to improve outcomes.