The Future of Commercial Real Estate
Published on 06 Oct, 2020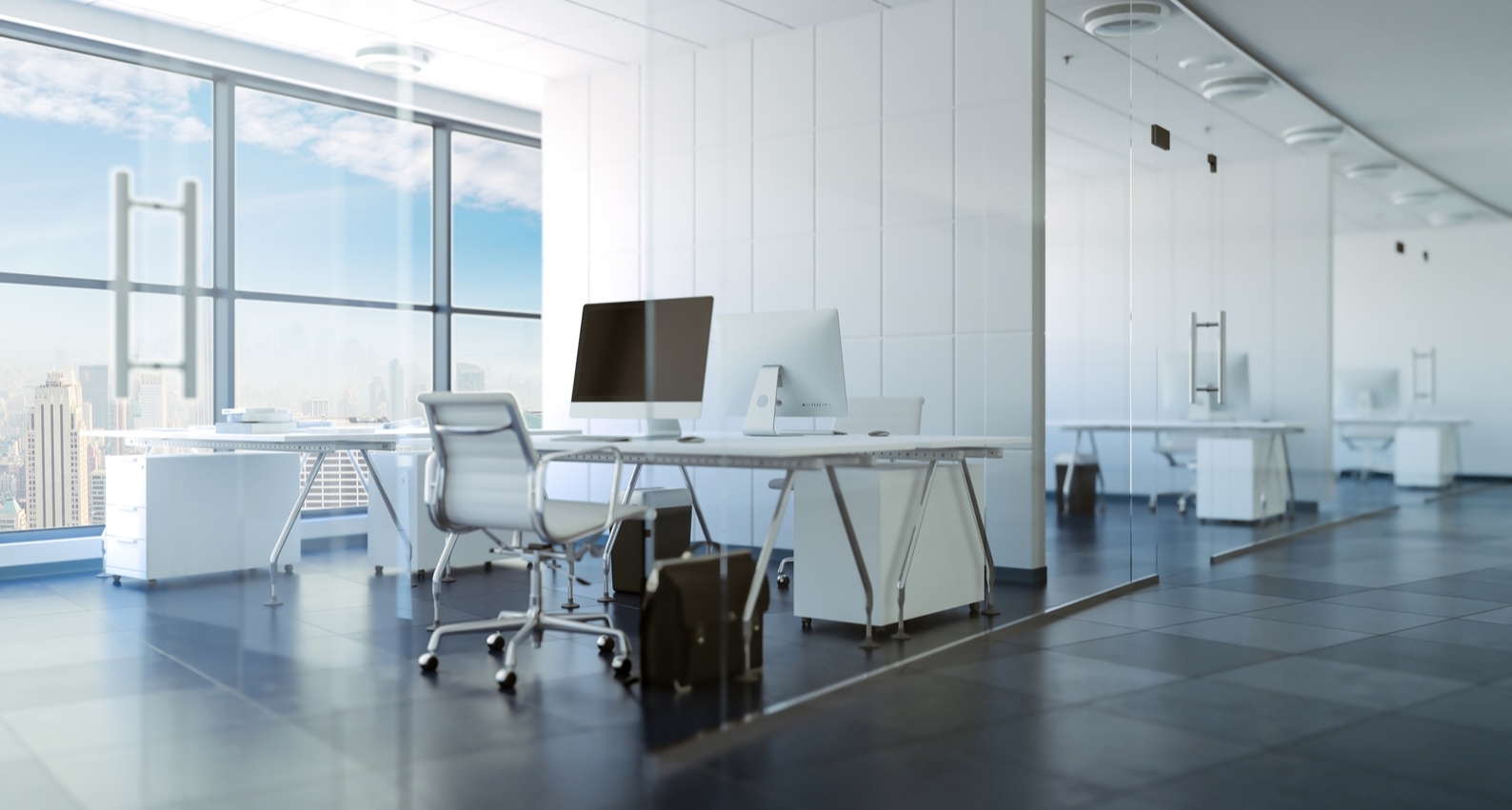 Since the onset of the COVID-19 outbreak, commercial spaces across the globe have remained shut, but have now started opening gradually. Currently, offices and commercial spaces are functioning at limited capacity, and companies are implementing stringent safety measures to ensure the health of their employees. The rental earnings of many commercial spaces have been impacted, as most industries are suffering from the financial fallout due to the pandemic. Companies are reconsidering the commercial real estate spaces they own, and they are planning to downsize or invoke WFH strategies as part of their operational guidelines. What will be the future of commercial real estate in these uncertain times?
Commercial real estate has been evolving for decades. The advent of several innovations has led to paperless offices and flexible workstations, as most employees can now work on their laptops or tablets. The COVID-19 pandemic forced offices and workplaces to quickly adapt to the new normal. While "Work from Home" (WFH) and "Work from Anywhere" (WFA) were cultures already being practiced by few enterprises earlier, it has currently become an integral part of the new normal. Technology and security support have been quickly upgraded to meet these requirements. With the race for developing the viable vaccine still underway, the date for companies to start operating offices regularly and at full capacity remains undecided.
Will WFH be the new normal?
WFH has been practiced by organizations only on a need or case-to-case basis. It was not actively encouraged, as some enterprises faced difficulties in tracking productivity, while physical presence is essential in few other enterprises. However, these unprecedented times forced businesses to adopt the WFH model and develop work-around solutions to address issues of security breaches and enable business continuity. While challenges existed in the initial stages of the WFH process, few companies managed to continue their operations, encouraging many other organizations to seriously mull over converting this arrangement into a long-time or permanent solution, considering the following economic benefits it appears to provide:
Companies save on the rent and maintenance expenses.
Investments made in building a robust technical infrastructure to make WFH a safe operation can be effectively utilized.
Employees save on travel time and associated expenses, and they can devote the travel hours saved to tackle additional office work.
WFH has generally been shunned by enterprises till it became the only course of action. However, its transition to a permanent mode of working remains to be seen.
WFA – An emerging concept
WFA was popularized by startups. New-age entrepreneurs, being strapped for cash, decide against investing in office spaces right away, and instead, prefer to work using their laptops at their favorite coffee shops! The concept has been taken a step further by some creative professionals who work on holidays or in their favorite restaurants. WFA focuses on employees working without being constrained within four walls.
The rise of flexible office space
Another option that companies could explore would be to start office on a rotational basis and hire flexible office spaces, thus reducing fixed costs. These flexible work arrangements, also known as "flexispace," are ready office setups equipped with desks, chairs, computers, and phones. It is a dynamic workspace that can be arranged as per the company's requirements. Such spaces also have meeting rooms, boardrooms, and technical equipment to make presentations.
Due to the need for social distancing, offices will function at reduced operational capacity, and hence, working in a flexible environment is a cost-effective solution.
Safety procedures
Some offices would revert to the traditional mode of functioning, but they must ensure the safety of their employees. Accordingly, it will be critical for organizations to have their safety measures and procedures in check. Some steps that companies may take are:
Designing new setups to implement social distancing guidelines
Introducing basic safety measures, such as touchless mechanisms, at the premises
Temperature screening at all entry and exit points
Deploying wearables and smart PPE kits across many operations to enforce social distancing among employees
Some companies have already taken technological initiatives to maintain high safety standards at their workplace in this COVID-19 era. For instance, a leading Indian diversified entity has adopted various digital measures to ensure safe and sanitized work environment in its manufacturing establishments and mine locations. The technology allows tracking and enforces "Quick Response Squad" guidelines. Furthermore, it disallows crowd gathering or social distancing violations at its factory premises via security camera monitoring.
Similarly, a leading software company launched a General Data Protection Regulation (GDPR)-compliant return-to-work app, which recommends detailed reports, visualization, and superior analytics on the work environment to take important day-to-day decisions. Some of the important features of the app are work shift rotation, incident reporting, high-risk profiling, seat allocation, alerts on accidental congregation, and contact tracing.
With uncertainty around the availability of a vaccine in the near future, COVID-19 looks like a reality we would eventually have to live with. Therefore, workplaces globally would also shift and evolve to align with the new normal. The commercial real estate landscape is changing and needs to synchronize with this emerging reality.