Semiconductor Shortage – A Roadblock to Auto OEMs' EV Launch Plan
Published on 05 Jul, 2022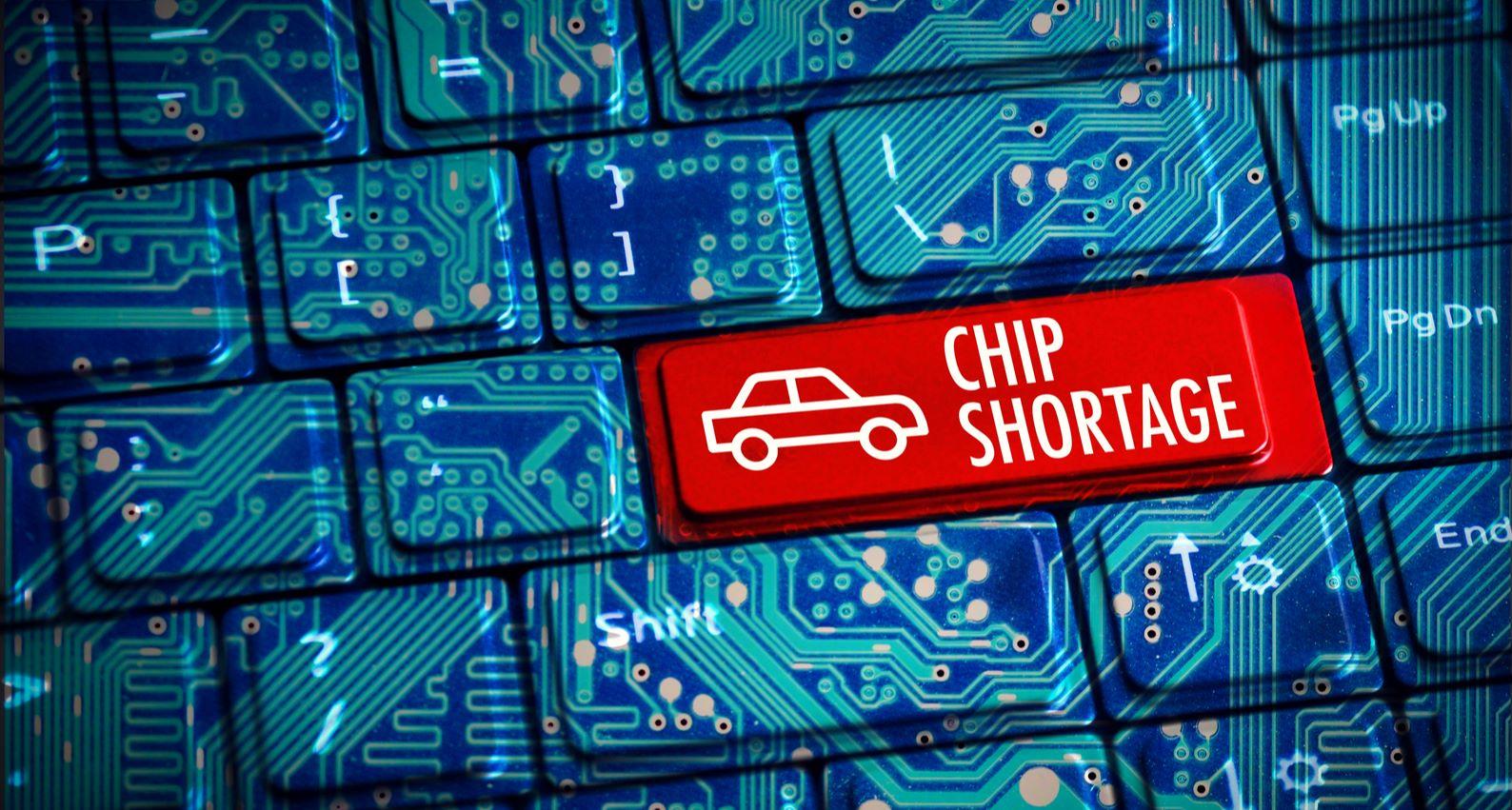 Semiconductor shortage was caused by the cascading effect of the pandemic and is expected to continue for the next few years. This global shortage has negatively affected the auto industry. Therefore, the industry has undertaken certain steps to overcome this crisis and get back on track.
Semiconductors are the main components in advanced vehicles of today. Their utility ranges from enhancing the battery power of electric vehicles (EVs) to powering a vehicle's infotainment, touch screen, LED lights and air conditioning. Airbags, navigation displays, anti-lock braking system, digital speedometers, seat belt tensioners and any electric component in a vehicle cannot function without a semiconductor chip. In autonomous vehicles (AVs), the type of semiconductor required depends on the automation level.
Advanced semiconductor chips made of gallium nitride and silicon carbide have helped reduce EV costs. As semiconductor chips are a critical component of EVs and AVs, malfunctioning can lead to poor performance and compromise safety.
In the past few months, the auto industry has been facing semiconductor shortage that was triggered by various causes, creating a huge shortfall in the industry.
Semiconductor Shortage
Pandemic effect – Due to COVID-19, many underlying inefficiencies of various industries came to light. The auto industry was already suffering from lower global vehicle demand and the semiconductor shortage has made it more difficult for OEMs to meet this demand. Various domains such as computers, mobile phones and servers, which also use these tiny instruments, were witnessing exponential growth. Hence, semiconductor supply was diverted away from auto OEMs.
Demand for semiconductors surged 5–9% above the growth forecast. By the time the auto industry recovered and bounced back in 2021, it lost its share of the stock.
Geopolitical issues – Due to the growing geopolitical tensions, some consumer electronics manufacturers started amassing semiconductor chips. This led to a surge in demand and added pressure on capacity utilisation. Asia is the largest manufacturer of consumer electronics. However, due to sanctions levied on East Asian countries, their supply was limited. Chinese companies also started hoarding the chips, thus jeopardising the future of the global auto industry.
Just-in-time procurement – The auto industry has always adopted the just-in-time stock-keeping model. Therefore, the unexpected shortage in the past two years has put an additional burden on the already low semiconductor inventory levels.
Supply shortfall – Semiconductor chip makers were not able to manufacture enough to meet increasing demand and hence had to limit their supply.
Impact on Auto OEMs
All the factors mentioned above have had an adverse impact on the auto industry.
The manufacturing lead time for already designed semiconductor chips can exceed four months. Companies typically do not switch their chip makers as it can take more than a year to source the chips from new suppliers. Hence, auto OEMs were left with no other option but to queue up.

The incorrect demand forecast alone could have cost the auto industry heavily, but the pandemic amplified the effect. As a result, unmet demand for cars stood at approximately three million units globally, which was primarily caused by the shortfall of smart chips.
Additionally, many car makers suffering from significant losses were forced to take drastic measures. For instance, Nissan skipped installing the navigation system for thousands of cars while Renault stopped providing a large display screen behind the steering wheel of its Arkana SUV.
Effect on EV Penetration Mandates and New Model Launches
By 2021, the waiting period for EVs globally had increased to a minimum of 6–8 months. Although EV sales in India gradually climbed to 15.7%, the current geopolitical scenario and COVID-19 resurgence, along with the semiconductor shortage, have adversely affected the forecast.
To aid the auto industry, the Indian government announced a INR76,000 crore production linked incentive plan in December 2021, which would encourage microchip manufacturers to set up their units. This scheme includes chip design, packaging and testing for the next six years. Furthermore, the government plans to establish 20 semiconductor manufacturing units in the next two years.
The global EV industry is expected to face severe EV shortfall in the next two years. China alone has experiencing supply shortage of over one million.
With the manufacturing world crumbling down, OEMs have started adopting some countermeasures.
OEMs Drive into Action
As semiconductor shortage threatens to cripple the Auto industry, Auto OEMs have opted to manufacture the chips themselves. OEMs rely on chip makers as the manufacturing process is a tedious, time-consuming and capital-intensive exercise. However, they are now being compelled to set up fabrication units that cost USD3–4 billion and have a complex registration procedure. The top 10 OEMs may start making microchips by 2025.
Some OEMs are signing annual contracts with chip fabricators to safeguard future supply. These bonds guarantee a steady supply of microchips, which can save manufacturers from dire circumstances.
Leading OEMs have created separate teams to ensure smooth communication between their supply and demand teams so that there is seamless interaction in these "war rooms."
These measures are expected to help the industry tide over the current crisis.
When Will This Crisis End?
The chip shortage incurred a substantial revenue loss of USD210 billion for the global auto industry in 2021. However, most industry veterans expect the global chip drought to ease by the second half of 2022.
Some IC chip makers believe they would soon see a significant increase in manufacturing capacity that would minimise the shortfall.
The global auto industry is expected to emerge from this crisis soon and regain its lost glory.