Revamping Strategies to Thrive in a Disruptive Environment
Published on 28 Jan, 2022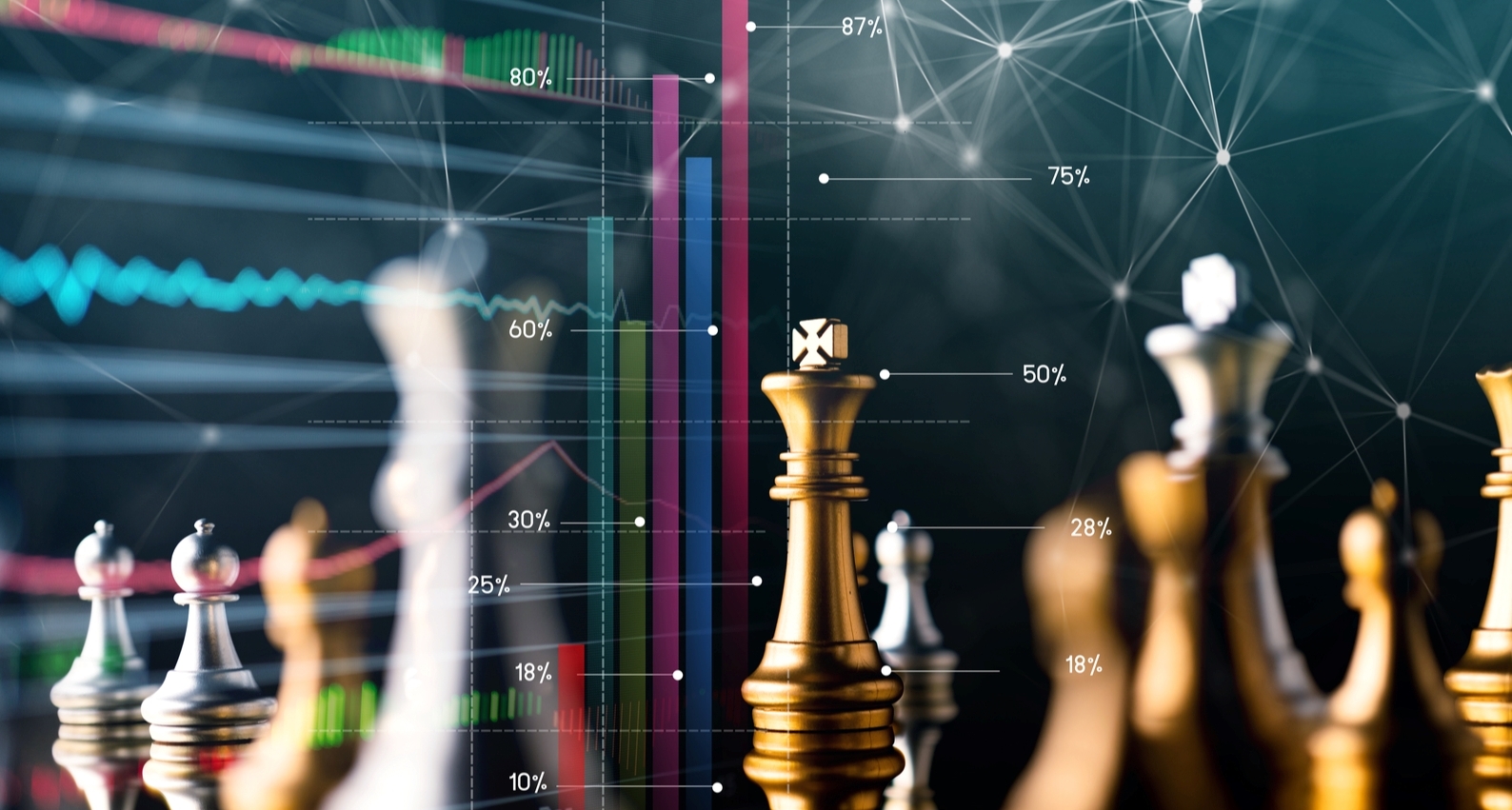 To survive in today's challenging times, an organization must look beyond profit and capital infusion. It should be ready to face market uncertainty and be agile enough to change depending on the situation. Therefore, the agenda of organizations should keep evolving. To this end, leaders must embed three main strategies in their long-term plans. Can these strategies be the hidden formula for success in future?
Companies are operating in uncertain times, having to face the upheaval caused by the global pandemic, operational changes due to carbon emission directives, and rapidly evolving technologies. All companies, regardless of their size or the industry in which they are active, have been affected by these issues that are currently plaguing the globe. However, the way each organization tackles such challenges depends on the industry they operate in and the resources they have available.
In order to not just survive but also thrive amid such difficult times, companies will have to rethink their core strategies and change their approach, which can guide them during disruption and ensure business continuity. They must not look only at profit margins but also how they are perceived by the society.
New strategies that can help organizations evolve are as follows:
Virtual is the new reality – The pandemic clearly showed how important it is for every company to embrace digital transformation. Apart from being disruption-proof, it can help an organization improve efficiency, lower cost, and expand offerings. However, digital transformation is not just about buying the latest technologies. A company needs to see which operations and processes will benefit the most from technological intervention and select the best option.

The technological needs of a company differ and depend on:

The region it is present in
The industry it operates in
Its financial strength
Skill set of its employees

For instance, it is essential for a retail company to have presence on a digital platform that is user-friendly and popular. On the other hand, a manufacturing unit can consider deploying robots to carry out mundane, regular tasks that do not require human intervention.

Example: Thomson Reuters Corp., has always been a digitally progressive company, but the pandemic caused a shift in customer attitudes and behaviors, accelerating its digital business model strategy. It witnessed large-scale acceptance of cloud-based, real-time, digitally delivered business information services. Not only has Thomson digitalized itself completely but it has also helped traditional companies transform technologically and get on the digital platform.

Green is the new black – The whole world is facing an existential crisis due to the unprecedented rate of climate change. Currently, every company and country is working at achieving net zero emission, which requires the establishment of complex interconnected systems at a global level. This is a daunting, yet necessary task. Companies should shift from the conventional way of doing business and be willing to adopt new operational processes in order to lower their emission of carbon and if possible, reuse it. Firms that facilitate carbon capture, utilization, and storage are coming up, and industry leaders must keep this emerging opportunity in mind while mapping out future plans. While it is a large-scale change for industries such as manufacturing or oil & gas, which emit huge amounts of carbon, small-sized companies can contribute greatly in bringing about a change. For instance, a marketing company can decide to go paperless and minimize the use of plastic in everyday items.

Example: US coal power company Duke Energy targets to achieve zero carbon emission through electric generation by 2050. It has already made significant progress and reduced carbon emissions by 31% since 2005 (from 153 million metric tons in 2005 to 105 million tons of CO2 in 2018). The company has shifted to renewable energy sources such as solar energy and more efficient natural gas units.

Staying relevant, staying strong – Resilience means to thrive in a disruptive environment and ensure business continuity. Resilience in an organization implies the management has the ability to reinvent part or all of its business strategy to survive. To develop this ability, companies must invest in resilient strategies from the outset. From encouraging cross-functional collaboration to improving collective agility and responsive decision-making, it involves developing a strong ecosystem within the company. Creating resilience is a multidisciplinary approach. Companies have to combine new digital tools and technologies, revamp managerial practices, gain market insights, and develop agility. This is more relevant in the context of the pandemic, which has weakened many aspects of the economy.

To become resilient, an organization must:

Have a positive attitude
Be agile and ready to change
Plan for the future
Research its industry, market, and other factors regularly

Example: Berkshire Hathaway is a great example of a resilient company. The firm managed to consistently outperform the diversified financials industry despite the dismal quarters the industry had to face.

Unless companies have these core strategies, it will be difficult for them to survive. The global pandemic forced a vast majority of companies to shut down. Many are still struggling to stay afloat. Moreover, because of the net zero emission targets, companies had to change their mode of operation and introduce major technological changes in their manufacturing units. In order to emerge from such turbulent times unscathed, an organization should have a rock-solid foundation and smart strategies in place.