Recycling Construction Waste – Toward a Sustainable Future
Published on 12 Aug, 2021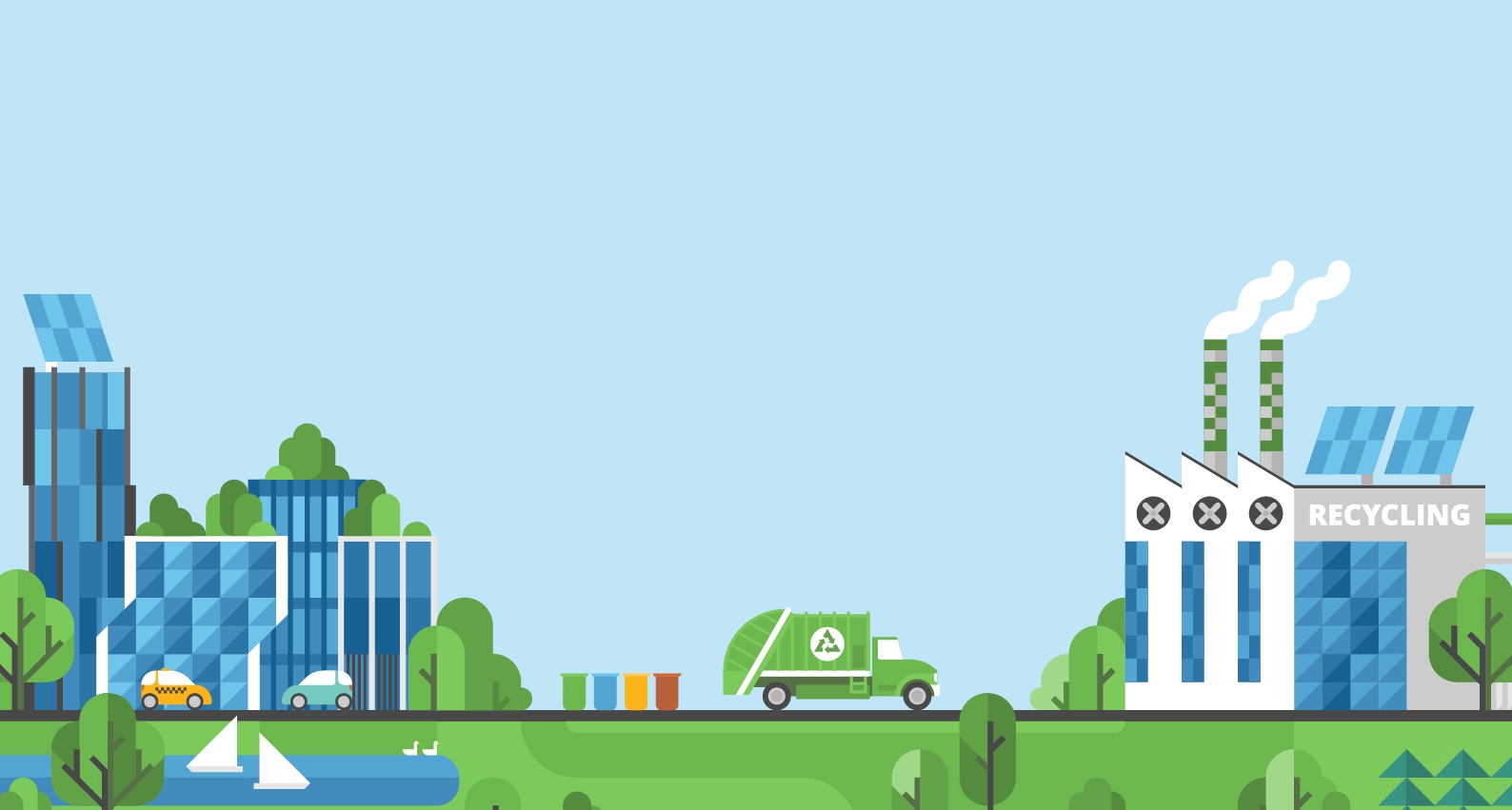 Increased awareness regarding the environment has brought to fore the need to adopt sustainable and environment-friendly practices by various industry verticals, including construction. By the nature of its activity, the construction sector accounts for a significant share in construction and demolition waste. Instead of ending up in landfills, this waste can be more productively used to create sustainable by-products. With new government regulations and LEED certification requirements, construction waste management has gained prominence. There are numerous methods for construction companies to reuse waste. This practice not only has a positive impact on the environment but is also cost-effective for companies and boosts their brand image.
Environmental degradation poses an enormous threat to the planet, with the construction industry producing a large amount of waste, otherwise known as construction and demolition (C&D) waste generated when new buildings and structures are built or when an existing structure is renovated or demolished. It is hence essential to create and implement a well-planned strategy to minimize construction waste and reduce its negative impact on the environment.
Types of construction waste are as follows:
Material such as concrete, bricks, asphalt, stones, and soil are known as inert waste. They are neither biologically nor chemically reactive and do not decompose.
Material such as plastic, glass, and metal are another set of waste that gets added to landfills.
Hazardous waste items such as asbestos and chemicals require specialized handling and can be harmful to health.
Process
The objective of construction waste management is to minimize the waste created during construction. This can be done by redirecting recyclable resources back to the manufacturing process and reusing them to increase their lifecycle through source reduction, one of the most economic ways of construction waste management. This is implemented by procuring green material and avoiding harmful material such as that containing asbestos and chemically treated timber. Non-toxic alternatives for such material are preferred even if they are slightly more expensive.
Minimization of waste – Ideally, waste should be minimized during the construction process. An example is to ensure that the construction material is sent with minimal packaging. Furthermore, recyclable material should be considered against material that can be used only once.
Efficient waste segregation – It is imperative to appropriately segregate waste at the construction site. This can be done by ensuring the following:

Training on-site workers in appropriate segregation procedures and ensuring it is correctly implemented
Deploying an expert team on-site to monitor and manage waste material
Creating on-site waste storage area with bulk bags and wheelie bins as well as areas for different types of waste

Reuse of material – At the time of deconstruction or demolition, building material that is in good condition should be used. For example, a window structure in reusable condition can be used in another project.
Deconstruction vs. demolition – If a structure needs to be removed, the most inexpensive method is demolition. However, it results in heavy pollution and waste generation. Instead, deconstruction is more sustainable, allows extensive recovery of usable material, and creates employment opportunities. In some situations, complete deconstruction is not feasible, but partial deconstruction and demolition can be implemented. Buildings that have wooden frames or high-quality bricks can be deconstructed easily and carry high reuse value.
Benefits of construction waste reduction
Environmental responsibility – Industries and companies across the world are accepting their responsibility toward implementing sustainable and environment-friendly processes. Construction waste management can help achieve this goal and reduce the waste that gets deposited in landfills and oceans.
Workers' safety – Careful waste storage minimizes the risks of accidents and other hazards that may harm workers.
Compliance – Many countries such as the UK and the US have stringent regulations regarding construction waste management. Implementing these processes will help construction companies comply with regulations.
Cost-effectiveness – Reusing construction material can help companies reduce their cost and ensure more profits. Recycling material is more inexpensive than buying new material.
Government regulations
Developed countries such as the US and the UK have clear regulations regarding construction waste management, according to which they must follow a process and recycle a certain part of the building material. For instance, under the Waste (England and Wales) Regulations 2011, it is mandatory for businesses to limit their waste. This applies to all businesses across the spectrum, regardless of whether they import or export, produce, keep or store, treat, carry or transport, or dispose of waste.
Emerging countries such as India still do not have strict laws regarding C&D waste management. As the issue of pollution due to waste increases, the Ministry of Urban Development in India has advised state governments to set up C&D waste recycling plants for all cities with a population of more than 1 million.
If a building seeks LEED certification, it must recycle or salvage at least 50–75% of non-hazardous C&D and packaging debris. One of the requirements of LEED is that the project must have a strategic construction waste management plan that identifies and quantifies the material generated during construction. Following this, it has a systematic process to recycle or divert this material from disposal and determine if it can be sorted on-site or comingled.
Conclusion
With the development of countries and resultant increase in infrastructure facilities, construction activities have surged. Thus, it is essential to design a solution for the considerable construction waste being generated. This issue can be addressed by recycling construction waste as a sustainable measure that should be included in the main design plan to ensure implementation at the building stage. To implement recycling, project waste must be recognized as a part of material management and the entire team should be on board regarding material flow. While recycling construction waste is slightly complex, it can help make the entire process of construction more environment-friendly.