Patient Experience Mapping - The Roadmap for Focused Pharma Strategies
Published on 28 Feb, 2020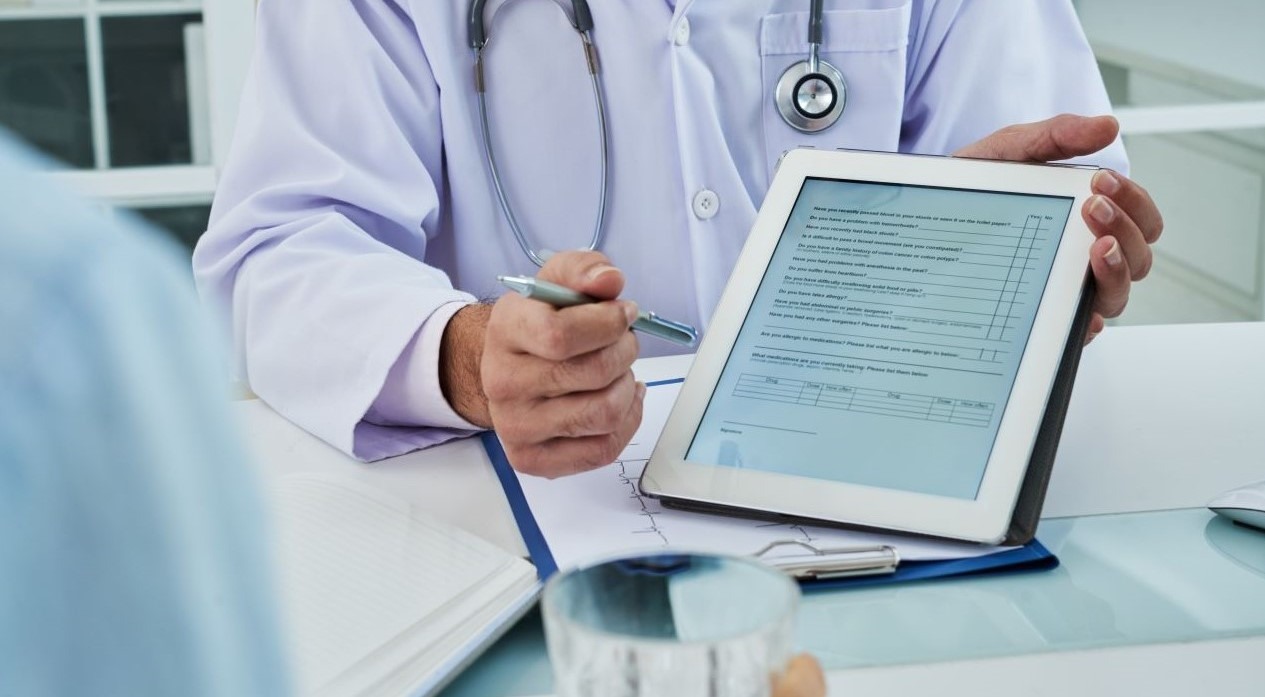 Customer experience is pivotal to the success of any business. Taking cues from other sectors, pharmaceuticals too is turning its attention to patient experience-driven strategies. Understanding a patient's journey, key unmet needs, personas from clinical data, claims data and primary research to include the insights in strategic plans has made the pharmaceutical business more cause-driven and empathetic. Connected health applications and advancements in AI platforms have facilitated access to and use of patients' behavioral and attitudinal data. In this article, we discuss the importance of a greater patient-driven approach for improving experience, adding value to care and creating a differentiator for the company.
Patient experience can be termed as the summation of interactions that influence patient perceptions across the continuum of care. Until now, pharmaceutical companies have largely operated as drug-centric businesses. However, over the last few years, the approach has become more comprehensive to include several patient engagement initiatives as companies target a broader audience. The next step would be to design strategies based on patient experience.
Traditionally, patient experience was largely defined in terms of hospital settings where they sought treatment. The Hospital Consumer Assessment of Healthcare Providers and Systems (HCAHPS) Surveys in healthcare delivery were the starting point for measuring patient experience. Patient satisfaction surveys captured self-reported patient assessments at multiple touchpoints during their medical care experience. Depending on what aspect of patient satisfaction was measured, examples included responsiveness of staff, clinician communication, technical skill, and hospital environment. Today, the concept of patient experience has evolved and moved beyond hospital settings. Pharmaceutical businesses have also understood the benefits of adopting a patient-centric approach.
Bayer invested in a novel delivery system, BETACONNECT auto injector, for the delivery of Betaseron. This system uses Bluetooth or USB for adjustment of injection speed and/or needle depth and to upload delivery logs to an app for sharing with caregivers. The app also sends injection time reminders to patients, along with a record of injections. This not only helps in increasing adherence to therapy but also in evaluating key secondary endpoints such as anxiety, depression, and fatigue. Similarly, Novartis has launched SymTrac, an app for tracking and maintaining a recall of symptoms of multiple sclerosis, providing greater value to patients. The solution tracks symptoms such as pins and needles in a specific area of the body, or mood swings and energy drops. The recorded information aids in productive discussions with care providers. Many companies are now including patient reported outcomes of the disease as secondary endpoints in the clinical trials of their novel drugs.
Pharma companies, both generic and innovators, can successfully deliver and differentiate on patient experience and demonstrate additional patient value. Several frameworks can be adopted to map patient experience.
Patient journey and unmet need – Patient journey provides a key framework for pharma marketers to draw conclusions and design specific strategies for the patient segment their product is targeted at. It details the complete paradigm from manifestation of signs and symptoms of a disease to diagnosis, treatment and post treatment care. Throughout this journey, various decisions are made by the patients, care takers, insurance providers and HCPs to ensure a smooth treatment process. These decisions are influenced by factors such as patient personas/behavior, disease condition, treatment settings, technology, cost of therapy, social influence, etc. All these factors together are responsible for creating a unique patient experience. Identifying patient journey and understanding the key unmet needs are important for designing marketing strategies.

For example, Pfizer's app Quitter's Circle, which was designed using feedback and input from those trying to fight cigarette addiction, focuses on the positive engagement between the user and the software. While Pfizer does not generate income from the app, it has helped the company determine avenues to improve patient experience.

Defining patient personas – The personas concept – accessing and analyzing extensive data on socioeconomic status, demography, ethnicity, etc., to guide product positioning – has been used in several industries for years. However, building personas in healthcare is comparatively more complicated. Healthcare analytics generally rely on only two sources: claims and clinical data. Although both sets of data are easy to access, they only provide a limited view on the characteristics of patients and members, and do not provide details of their actions or motivations. However, with the availability of data through various real time trackers, this will change soon.
A recent study conducted by Aranca on patient journey across different socioeconomic groups revealed interesting insights about patient preferences and characteristics. This information could help marketers draw insights and design strategies to increase patient access.

Design thinking –This entails creating innovative solutions by studying the needs/challenges of the target audience. This is vital for pharma companies in an increasingly competitive commercial landscape. Under the Purple Health Initiative, Dr. Reddy's collaborated with IDEO - A California-based design and consulting firm – to redesign the packaging of some of its core brands, such as blister packs and syrup bottles, to make them more patient-friendly. While this increased the cost of packaging by ~20%, it added value for the patients.

Digitizing data collection and measurement – Collecting patient-related data through digitized processes and systems, and analyzing it to gather insights on behavior, clinical, and socioeconomic dimensions should be a priority for any pharmaceutical company. As part of deriving learning on patient experience, this data should be used continuously to develop strategies and measure outcomes.

The Patient Experience Feedback Loop below depicts the flow and structure of application of the framework mentioned above.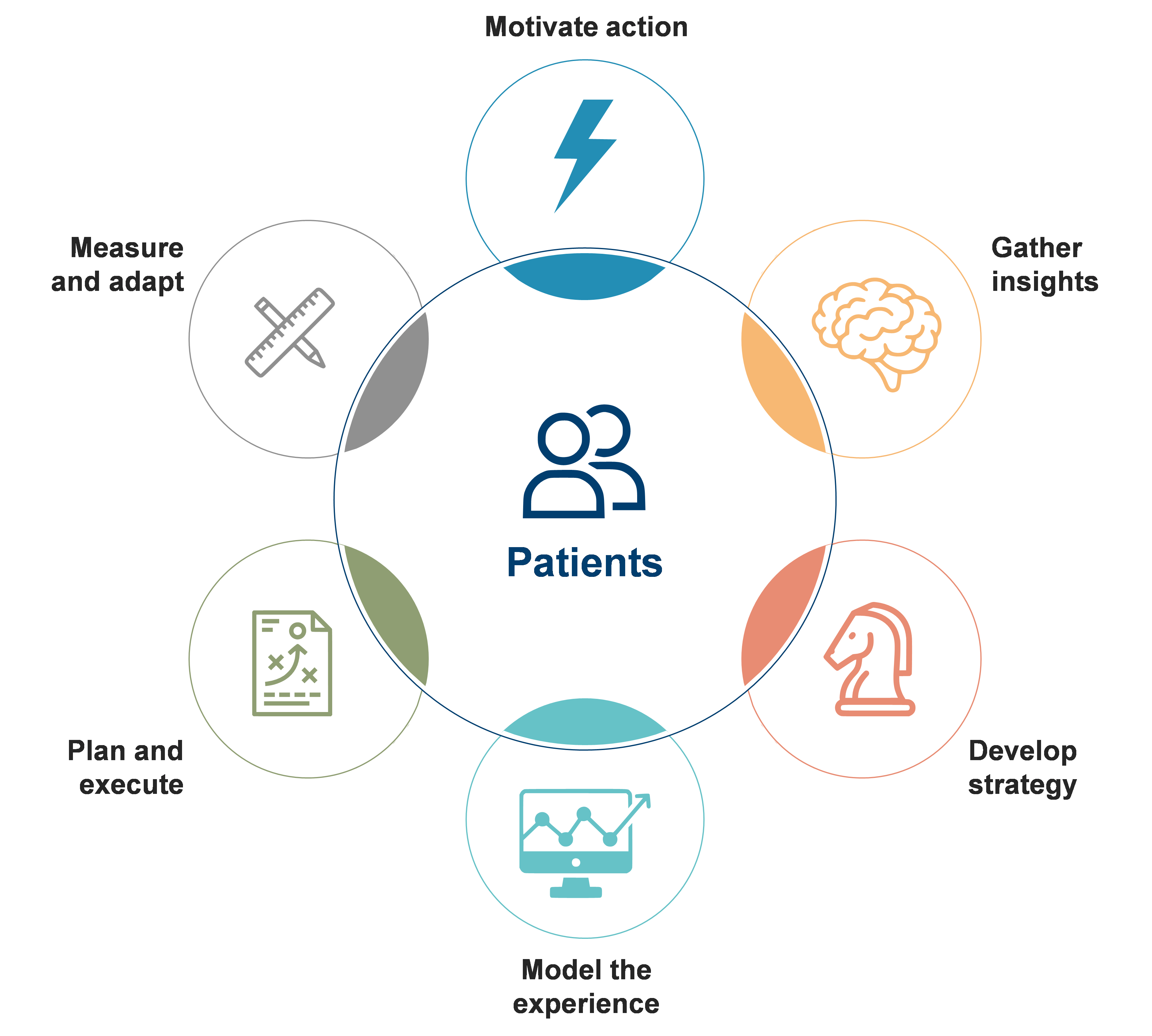 Source: Deloitte
Transitioning from a drug-centric model to patient-centric services will pose a huge challenge for pharma companies. To bring about a transformative organizational change, pharma companies need to have a patient value and outcomes-focused market strategy, rather than competing on volumes and pricing.
Will pharma companies be more inclined to embrace the new approach? Perhaps, rising competition between branded products and generics is likely to usher in this change.