Online Retail – Massive Shift Due to COVID-19
Published on 17 May, 2021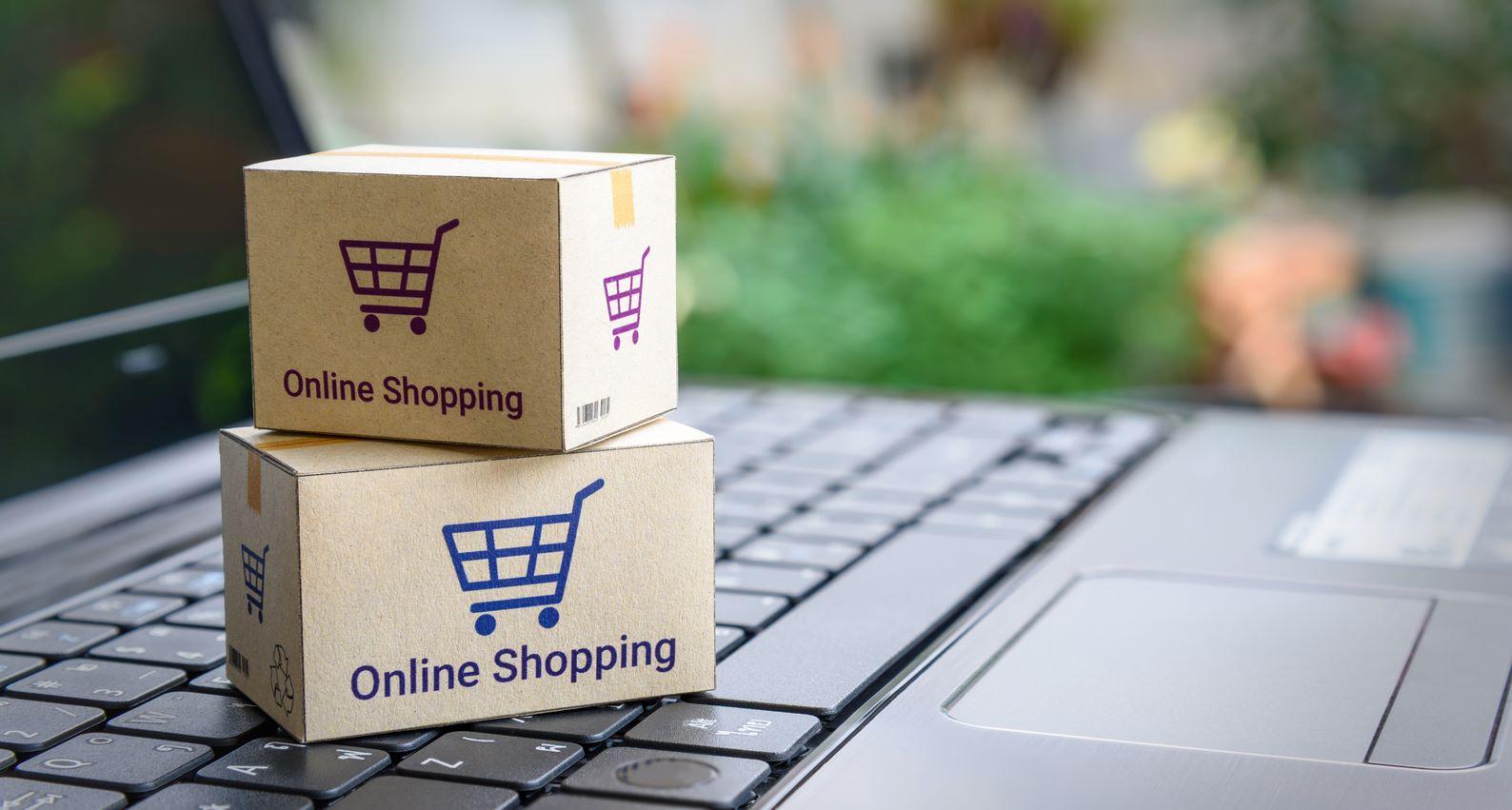 The COVID-19 pandemic has accelerated expansion in online shopping, which was already on a steady growth trajectory. E-commerce has become the only retail option for several consumers and even the technically shy customers are gravitating toward it. The boost has given an impetus to the Direct-to-Consumer business model and various FMCG brands are quickly adopting this model to evolve. Is this shift to online retail permanent or will customers prefer physical retail once the pandemic ends? It remains to be seen.
Online shopping started as early as 1995 with the advent of Amazon and eBay. However, it gained popularity only after the emergence of faster Internet connectivity and smartphones. Online retail has been growing at a rapid pace; in 2019, global retail e-commerce sales were estimated to be USD 3.53 trillion. The outbreak of COVID-19 has proven to be a boon for online retail and has accelerated growth in this sector exponentially.
Growth in retail is proving to be perennial. As per Euromonitor International, during 2020–25, 50% of absolute value growth (approximately USD 1.4 trillion) in the global retail sector will be through e-commerce platforms. As China and the US are the largest e-commerce markets, they will account for 55% of this value growth.
Customers redefined the popular categories last year. Fashion and accessories ruled the roost earlier; currently, groceries and home improvement materials are in the lead. The biggest change brought about by the global pandemic includes pushing the consumers who were wary of shopping online toward e-commerce platforms.
The massive behavioral shift was evident in the holiday season of November–December 2020. As per Digital Commerce 360, online retail generated an additional USD 41.54 billion globally in digital revenue during November–December 2020. Large format retailers such as Walmart, Kroger's, and Target closed their low-performing stores and invested in digital capabilities, moving toward an omni-channel strategy. In 2020, 82.1% of Target Corporation's sales came from physical stores and the remaining 17.9% came via the online channel, which had just started developing. Walmart's e-commerce sales grew 79% in the third quarter of 2020 due to the various online initiatives implemented by the company.
Scope for Technology
E-commerce enables customers to experience augmented reality (AR) and virtual reality (VR). Makeup companies are successfully applying AR and VR, where shoppers can check virtually how a certain lipstick shade looks on them. Moreover, furniture companies are allowing customers to see how a certain piece of furniture will appear in their homes.
Cosmetic giant L'Oreal has been successfully using these technologies to increase sales. Its "Genius" app allows customers to click their pictures and apply L'Oreal products (such as nail polish and lipstick) virtually to see if the products would suit them. Similarly, IKEA has launched a catalogue app that allows customers to select items from the catalogue and place them in their rooms in real time.
Such initiatives make shopping easier for customers, thereby redefining their e-commerce experience.
Direct to Customer (DTC)
Under the DTC model, a company can sell its products directly to consumers without involving any third-party retailers, wholesalers, or middlemen. Several FMCG companies are now exploring this channel aggressively; e-commerce and digital platforms could support this initiative.
Companies are increasingly implementing the DTC e-commerce strategy. After adopting the strategy, FMCG company Nestle witnessed a spike in online sales, which stood at USD 8 billion (9% of total revenue in 2019); in only the first quarter of 2020, the company's revenue from e-commerce stood at USD 5 billion (12% of total turnover). Similarly, Unilever posted a 2% jump in its revenue from e-commerce. This shift is not limited to FMCG companies. Sporting giant Adidas has announced a four-year plan to shift to the DTC model; the company aims to achieve 50% of its net sales from this model by 2025.
Shopify, which helps small brands create online stores, saw a 62% increase in the launch of new online retail stores on its platform during March–April 2020. Several new retailers have adopted the DTC business model which enables them to create end-to-end customer journey. The brands are gathering insights on consumer behavior using smart technologies and using the real-time data for decision-making.
Nonetheless, brands that have adopted the DTC model are facing a new set of challenges:
Operational difficulties – Brands need to optimize customers' entire online buying journey which includes inventory management, timely delivery and return options, and customer communications. A glitch in any of these processes could lead to customer loss.
Increase in demand – Due to the surge in online shopping, brands have to constantly monitor their logistics to ensure that they can meet the increasing demand.
Growth – Once brands start to grow, they need to scale up and carry out the appropriate retail operations in all its markets. Developing functions such as logistics and shipping across several channels and locations, and real-time customer-facing support would require investing time, space, and money.
Despite all these challenges, DTC is becoming the preferred business model as increasingly more brands are jumping on this bandwagon. However, companies with superior DTC models will be the ones to get the formula right. It is important to have a consumer-focused strategy, a smart and stable infrastructure, and agility to gain market share and become the new market leaders.
Headwinds and Tailwinds for the E-commerce Industry
Tailwinds
Technological evolution that has led to sophistication in the e-commerce infrastructure including smarter and secure digital payment solutions
Demographic changes that have supported e-commerce such as Internet penetration and increasing number of digital natives
Swifter delivery and improved logistics
Headwinds
Various regulatory constraints in areas such as safety, quality, labelling, and transportation, to name a few
Customization of products for e-commerce sales such as packaging and SKUs
Are Brands Ready for E-commerce Evolution?
E-commerce was slowly making its way to become the preferred choice for many shoppers; COVID-19 accelerated the process.
Surge in online shopping has immensely benefitted retailers such as Amazon. It is estimated that in 2020, Amazon's share in the e-commerce market grew approximately 39%. Other players such as Target and Best Buy also witnessed considerable growth of more than 100% in e-commerce sales in 2020; growth was attributed to their robust curbside delivery options and effective local targeting.
Big brands such as Walmart and Home Depot are already set to witness changes and have adopted the omnichannel (both online and offline) strategy.
We will have to wait to see whether e-commerce will be the preferred choice even in the post-pandemic era. However, with the threat of the third wave looming, e-commerce is likely to continue to grow. Many brands and companies are changing their advertising strategies in line with consumer demands. Retailers also need to ramp up their online presence and ease-of-shopping features to retain customers, who are shifting to the online mode of shopping.