ONDC – Revolutionizing Indian E-commerce
Published on 18 May, 2023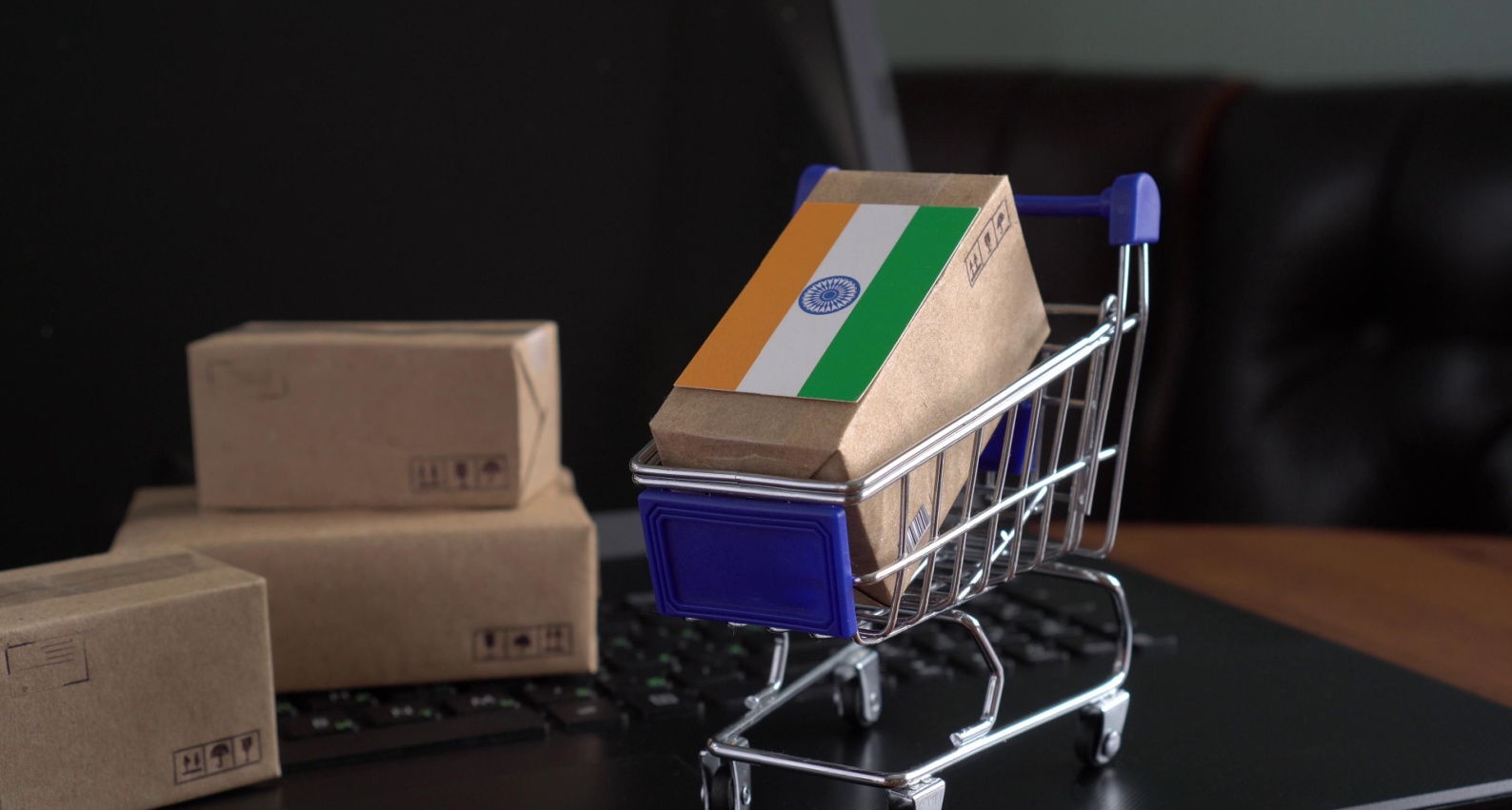 Open network for digital commerce (ONDC) is a set of protocols built on open network systems. It seeks to give Micro, Small & Medium Enterprises (MSMEs) equitable possibilities to participate in digital commerce. This will lead to increased digital transactions and separate the supply chain and credit markets. Through ONDC, democratization of the e-commerce ecosystem and thwarting monopolies of established platforms can be done. A recent communication shared by ONDC proves that it initiated control to help customers and level the playing field for small retailers.
Introduction
E-commerce is one of the fastest-growing modes in the retail sector and has witnessed double-digit growth during and after the pandemic. The Indian e-commerce industry in 2023 has ~210 million online shoppers and ~65 million sellers registered with ~19,000 B2C and B2B e-commerce platforms.
While multiple competing e-commerce platforms increase the options for buyers, it means the sellers have to register at each of the platforms to drive the maximum benefits of e-commerce. This became a major challenge for the MSME businesses trying to digitize.
To ensure the accessibility of online commerce to all businesses and connect them over a common platform, the Government of India introduced the ONDC initiative and conducted beta testing with small retailers in Bengaluru before launching it nationwide.
Why ONDC
The key objective of ONDC is to open online trading avenues for MSME businesses, traders, and retailers and offer a hyper-local e-commerce network to consumers. It also aspires to remove digital monopolies by tackling the walled garden paradigm of platform architecture, which concentrates the power with a select few large entities and domains.
Following are some of the key characteristics of the ONDC framework:
Open and decentralized framework: ONDC protocols are not tied to a captive ecosystem and are product/service agnostic expected to cover a wide variety including food, apparel, electronics, mobility etc. The open protocol allows easier onboarding of traditional retailers and cataloguing products and services after approval from ONDC. The ONDC open network also standardizes the connection protocols, adherence to which shall make these sellers visible to buyers from any e-commerce platform on to the network.
Protecting Customer Data: For data collection and analysis, many e-commerce platforms rely on third party vendors who may store data outside India which can be a security concern. To ensure adherence to changing international data privacy rules, ONDC shall store data within India.
Transaction Security: The ONDC protocols will leverage open standards and network protocols, with an option for consumers to choose a payment method, such as UPI, credit cards, or cash on delivery (COD). These transactions shall be tracked and validated using Blockchain technology to reduce fraud.
The benefits of ONDC for sellers, buyers, and platforms include the following:
A. For Sellers
Access to Online Platform: MSME sellers can easily launch their online stores and offer goods and services on the ONDC platform. Additionally, they have the option to select a category, subcategory, and product name (e.g. "Electronics," "Mobile Phone," and "iPhone X"). This will avoid the additional cost of website creation.

Easy Onboarding and Wider Reach: Once onboarded by ONDC, the sellers shall gain a wider presence on ONDC and other linked partner networks. This saves additional cost and time of registration at individual platforms.
Level Playing Ground: Some platforms can charge a premium due to their captive sellers set. With ONDC, all sellers offering the products can compete over the online platforms, thus breaking the dominance and premium pricing of a few platforms/sellers.
B. For Buyers
One-Stop Shop with Potential Cost Saving: Compared to the current marketplaces that cater to a product/service basket, ONDC shall offer a wider range of commodities with reduced middleman costs, thereby providing buyers with a single platform with multiple sellers from different e-commerce platforms at competitive pricing.
Enhanced Buyer Experience: ONDC enables consumers to select a product and share contact details after seeing the product's details. The sellers can then get in touch with them to complete the transaction. To make the platform more user-friendly, it will have a live chat option and a 24-hour customer care helpline and various payment options.
While the ONDC protocols bring these advantages for the sellers and buyers, a few concerns around the system need to be addressed in due course:
Robust Authentication: One of the reasons for the high popularity of larger e-commerce platforms is the presence of verified sellers having authentic products and low fraud. To achieve this, these large platforms spend a sizable amount on supplier verification/re-verification and periodic checks. While ONDC plans to verify the retailers registering with it and permit only genuine sellers, the robustness of its processes will have to pass a series of evaluations to maintain supplier quality and prevent possible fraud.
User Experience: Over the years, the larger e-commerce platforms have developed their proprietary processes that provide sellers and buyers with the best experience in order management, tracking, fulfilment, complaint, and grievance redressal. The ONDC protocols would streamline and regulate operations like inventory management, cataloguing, order fulfilment and order management, but the user experience would take time to refine and be seamless to attract more buyers/sellers onboard.
Recent Developments
Although ONDC protocols are in the trial phase currently has a network of 43 buyer/seller-affiliated platforms with another 3,000+ under the development/integration phase. It is also developing a support ecosystem consisting of technology partners, reconciliation and dispute resolution partners, and bank account providers to enhance the services.
In a recent development, ONDC has capped the incentives for subsidizing delivery costs for buyers with effect from 9th May 2023. The move was based on orders peaking at 25,000 for food and groceries on the platforms and is expected to lower the delivery charges by some restaurants and grocery outlets.
Furthermore, ONDC has also given an incentive of Rs 50 to buyer-side apps to offer discounts to consumers for orders above Rs 100, which was recently capped at 2,000 orders per day. ONDC offers multiple other rewards and benefits to encourage buyer-side demand and increase merchant onboarding. These will gradually be phased out as the network reaches a certain scale. Nevertheless, the prices of food items on ONDC are likely to be considerably low, as other seller apps are charging high commissions from the restaurants. This step will encourage small restaurants and food businesses to go online with ONDC and have a wider reach.
Conclusion
ONDC is in nascent stages and its success will largely depend upon its acceptance by the Indian retail sector. While it is not here to compete with the big e-commerce platforms, it will impact their business. The protocols will have to continue to evolve and stay updated in the technological sphere for ONDC to be a preferred choice in the industry. Only time will tell if ONDC will be a formidable threat to established e-commerce platforms.