Nurturing Sustainability Across the Supply Chain
Published on 08 Jun, 2023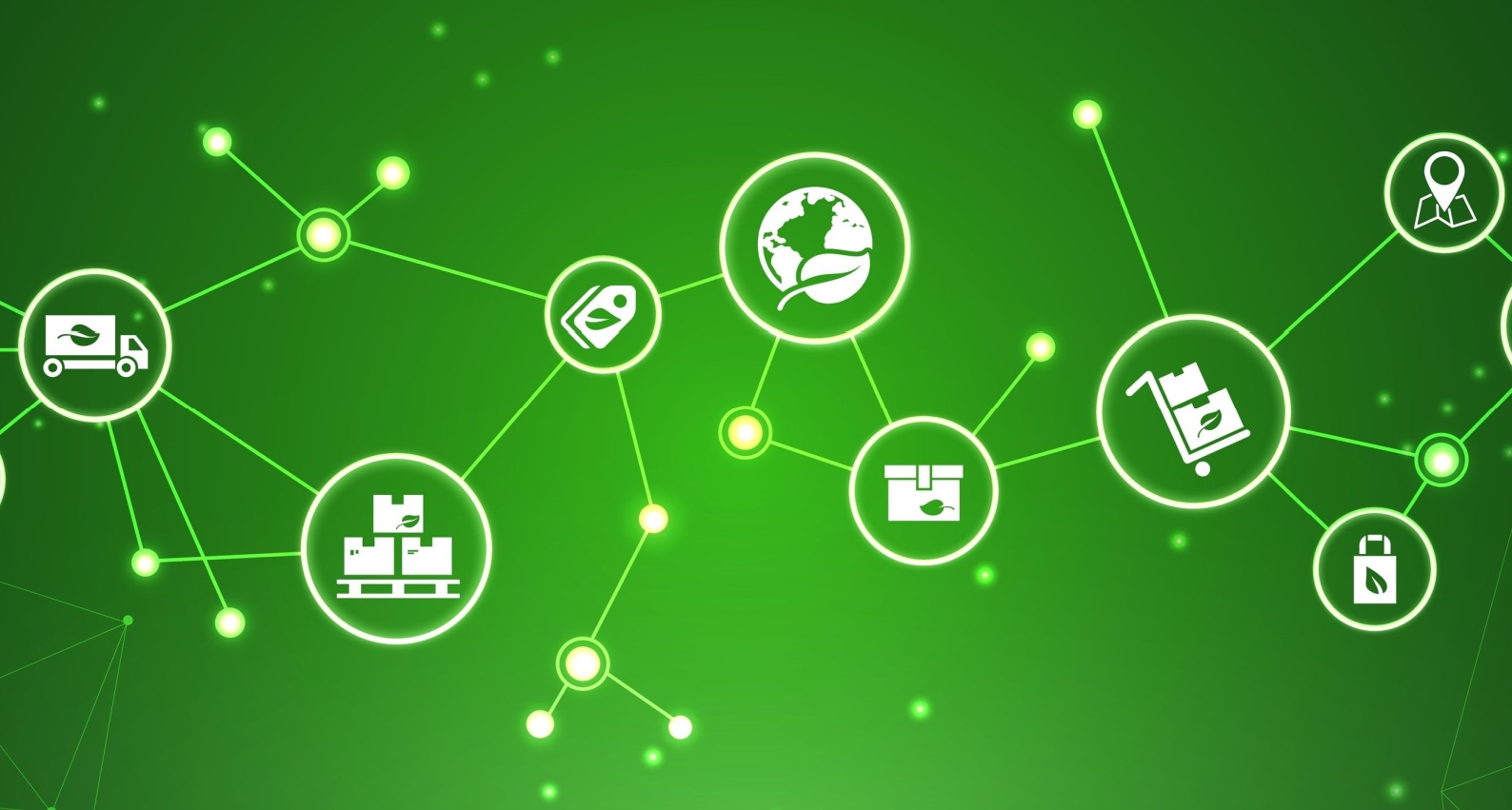 It has become increasingly imperative for companies to embed sustainability throughout the supply chain. Companies are recognizing the need to connect with their tier-1 and tier-2 suppliers, adopting measures such as decarbonization initiatives and incorporating green packaging materials. By doing so, they aim to reduce their environmental impact and create a more sustainable value chain. Through collaborative approaches and the involvement of experts, organizations are better positioned to navigate the complexities of sustainability and make meaningful progress in embedding sustainability across their entire supply chain.
In the pursuit of sustainability, mere intentions fall short of true impact. The imperative lies in formulating a meticulously structured and actionable strategy, yielding tangible outcomes throughout the value chain. Commencing with judicious and sustainable investment choices in the raw material supply chain, and culminating in the implementation of sustainable product innovations, organizations must steadfastly prioritize the holistic sustainability of their product value chains.
The primary reason for the buzz around sustainability is the pressure from different nations' government regulators on the corporate sector. Most countries have definite targets for a net zero-carbon economy. To fulfil those targets, multinational corporations (MNCs) must be the frontrunners paving the way, explicitly focusing on the circular economy.
Another compelling rationale is the recognition that sustainable practices hold greater value in the eyes of consumers, rendering them instrumental in enhancing brand reputation among key stakeholders. Consequently, MNCs proactively engage and empower the local communities of farmers and small-scale raw material suppliers, directing their efforts towards embracing sustainability across manufacturing processes and the final product offerings.
Creating Sustainable Supply Chain
The focus of MNCs' sustainability strategies is on their manufacturing processes and products. Most organizations engage their tier-1 raw material suppliers in these initiatives, but rarely involve lower-tier suppliers (tiers 2 and 3). However, to embed sustainability norms across the value chain, they need to broaden their horizons and include the supplier's supplier in the game plan.
Sustainability Across Lower-Tier Suppliers: It is challenging for companies to actively manage their lower-tier suppliers. While MNCs generally involve tier-1 suppliers in their sustainability plans, data suggest that 70% of the ESG violations happen by lower-tier suppliers, which invariably affects the company's overall strategy. Hence, it is imperative that MNCs actively include lower-tier suppliers in their sustainable supply-chain strategies. Some companies such as Apple, Unilever, and Nike, among many others, have started implementing sustainability measures across lower-tier suppliers through the following routes:

Direct engagement: Some companies directly engage with lower-tier suppliers for their sustainability programs and periodically monitor adherence. While it is ideal on paper, it is practically impossible to implement completely. Lower-tier suppliers are from countries with lax sustainability norms and policies. It is also difficult to track suppliers as they do not disclose their accurate information to the leader MNC. Furthermore, at times, there are differences in the protocols that a tier-2 supplier may need to follow for different clients. For instance, a paint and coating company with certain sustainability standards may want to manage its tier-2 and tier-3 suppliers as per those norms. However, the same tier-2 supplier may have already been adhering to an FMCG customer's norms different from those of the paint and coating company.


Indirect engagement: Due to the caveats in the direct route, most MNCs prefer engaging with lower-tier suppliers passively through their tier-1 suppliers. Primary suppliers have better control over lower-level suppliers and can train and sensitize them correctly. MNCs may monitor the effectiveness of the sustainability measures in the lower tiers if required by conducting periodic surveys.

Raw Material Sustainability: Most MNCs primarily focus on "key raw material upgradation to more sustainable alternatives" as one of the essential measures to increase sustainability in the initial stage of the value chain. These alternatives must be cost-viable and have sufficient supply to make the shift effective in the long run.
For example, global companies in FMCG, packaging, and other manufacturing verticals have consciously shifted to low-carbon and bio-based raw materials such as green steel, bioplastics, green chemicals, and recycled metals. The focus should be on establishing a cost-effective and robust supply network for these sustainable alternatives to avoid a future supply deficit.
Decarbonization Strategy: The increasing focus on reducing CO2 emissions within industrial processes has spurred MNCs to undertake ambitious decarbonization initiatives and address the evolving demands of the market. Both governments and corporations, spanning industrialized and developing nations alike, are actively constructing carbon capture and utilization (CCU) and carbon capture, utilization, and storage (CCUS) plants to effectively diminish their carbon footprint. This paradigm shift has also generated significant market potential, fostering robust demand for sustainable energy alternatives such as energy storage systems, green hydrogen, and biomass, to meet the sustainability requirements of industrial processes.
Sustainable Packaging: Product packaging is one major route for companies to share their sustainability vision with the world. Companies strategically and creatively use this by introducing cost-effective variants that are 100% sustainable. There are multiple ways to increase the (Post consumer recycled) PCR content of packaging. One main method is to use bio-based packaging.
Bio-based packaging is made of bio-based materials generated from biological sources rather than petroleum (fossil fuel) sources. The following are some examples of bio-based packaging and significant raw materials:

Natural fiber-based: packaging materials made of paper and cardboard, bamboo, coconut fibers, or banana leaves, as well as agricultural waste.
Bio-based plastic: corn, sugar cane or sugar beets, bagasse, PLA, bio-PE, bio-PET, PBA, PEF, cellophane, and natural rubber
Apart from bio-based materials, recyclable mono-materials, including recycled metals, plastics (HDPE, LDPE and PET), glass, and ceramics, are also widely used in packaging alternatives. These packaging options have reduced the usage of plastics and other materials that have harmful effects on the environment.
The significance of sustainability initiatives for a company will be realized if every stage of its supply chain has been replaced with environment-friendly choices. These alternatives must be constantly evaluated based on their commercial and market availability parameters. With continually evolving technologies, MNCs need to constantly find the best sustainable alternatives. The role of a procurement intelligence consultant is highly relevant in evaluating sustainable options for product packaging suppliers, raw material alternatives, and their other suppliers for businesses. A company must consult experts to build sustainable strategies for its supply chain.