New safety norms: Creating opportunities for the Facilities Management (FM) industry
Published on 14 Aug, 2020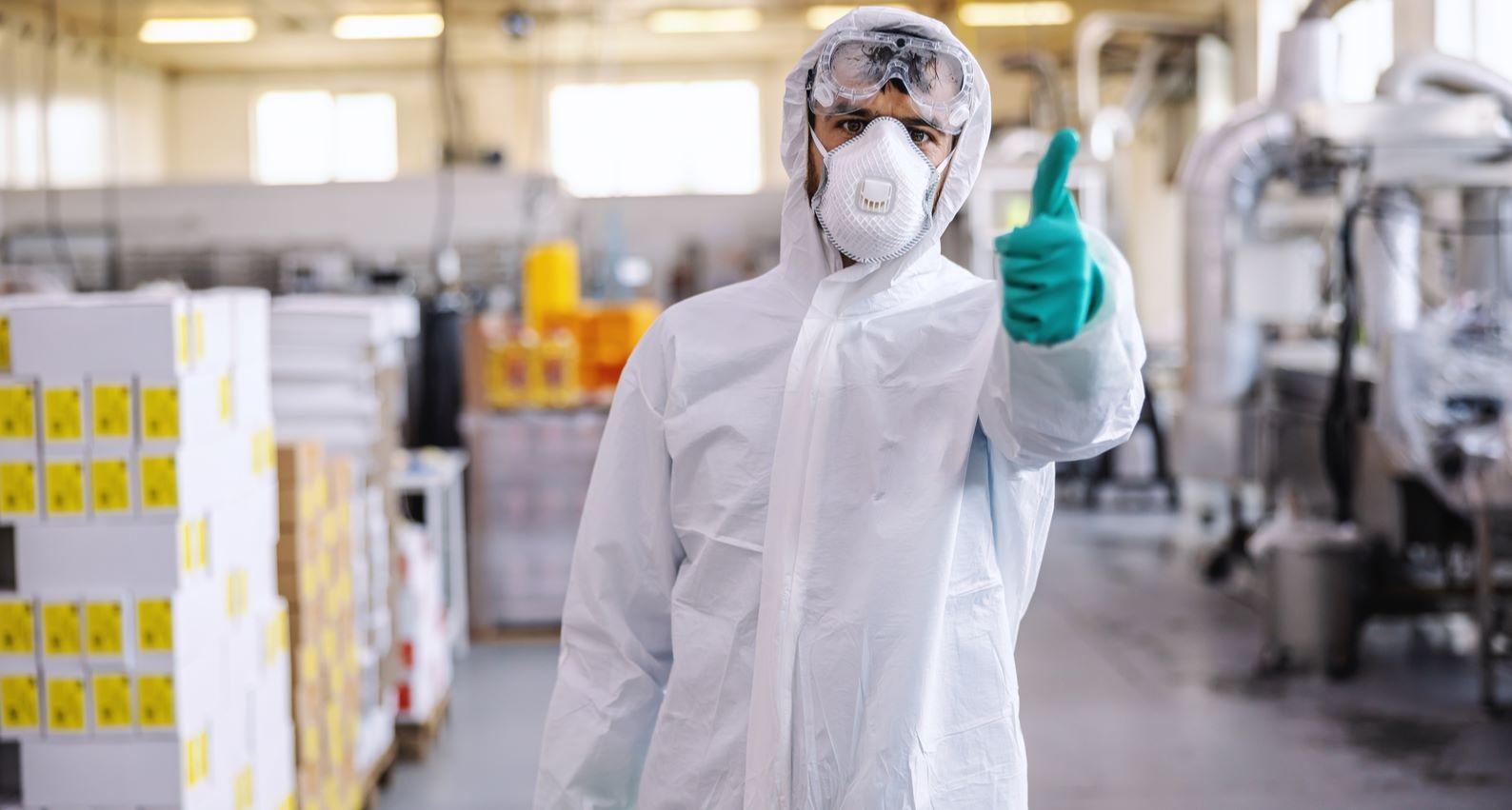 Facilities management consists of two important services: technical/hard and soft services. Over the years, the demand for outsourcing of technical services has been rising as these are deemed to be more complex. However, the COVID-19 pandemic has renewed industry focus on soft services. As governments worldwide slowly reopen and daily activities resume with the required safety protocols, the need for soft services within the facilities management market is expected to increase. The new normal, which includes cleaning, disinfecting, and sanitization, has created several opportunities for the global facilities management industry.
COVID-19 has impacted almost all economies globally. The lockdown triggered by the pandemic has caused disruptions across sectors. The facilities management (FM) industry has also been hit as lockdowns subdued the demand for these services. However, as countries ease lockdowns and commercial spaces start to re-open, FM will be the need of the hour. New protocols like minimizing surface contamination, cleaning, disinfecting, and sanitizing will be ultra-critical functions, thus creating opportunities for the global FM industry.
Tough Times
During the initial period of the outbreak, the FM industry witnessed a slowdown in operations as large corporate offices downed shutters and started to work from home. Public spaces such as retail shops, restaurants, industrial, and commercial setups across the globe also closed their doors. Thus, even though the FM industry played a vital role in supporting sectors like healthcare and IT during the lockdown, it was still hit badly, facing massive layoffs, pay cuts, and job furloughs.
The New Norm: A Ray of Hope for the Industry
There is hope for a revival in the FM industry. The pandemic has changed the way people live and has accorded gravity to a new norm of 'safety first'. As fear of the global pandemic gradually fades, industries and companies everywhere are gearing up to restart activities while also attempting to keep the virus at bay.
Companies, retailers, restaurants, and residential complexes will have to adopt the new safety norms while managing their premises. This puts the spotlight on soft FM services such as cleaning, disinfecting, and sanitization. It also brings hope for the entire FM industry. While safety and sanitization were mere guidelines before, they have now become the leading priority for everyone, everywhere. Companies have increased their focus on sanitization and upkeep of hygiene standards and are planning to invest more in these.
As per a leading FM company, firms are now spending up to 25% more on continuous disinfection of their facilities. Not just commercial and retail spaces, even schools and residentials complexes are seeking sanitization solutions. Demand is not only increasing for management and housekeeping staff, but also for innovative hygiene solutions.
Bright Future for Soft Services
To comply with government protocols on health and safety as well as clients' safety, the FM industry is focusing on new services and solutions that could turn into new revenue streams.
Here are some solutions/services recently launched by key FM companies worldwide.
Some FM providers are offering customized COVID-19 disinfecting service for customer segments including residential and corporate buildings, and public institutions such as schools.

A global facility management company launched the 'Workplace Virus Disinfection Cleaning Service' especially for corporate spaces.
Another global player launched the 'Enhanced Clean Program', a three-step cleaning and sanitation program that delivers healthy workspaces with a certified disinfection process backed by experts.
A UK-based FM company introduced a 'Ready to Reopen' plan to ensure a safe return of students to schools.
A Denmark-based global FM company launched a disinfection solution with an electrostatic spray system. The innovative technology uses an electric charge added to the cleaning agent during spraying. The electrostatic spray system completely covers surfaces with a disinfectant that kills viruses, fungi, bacteria, and other microbes.
A company in Chile developed disinfection equipment that deploys a biodegradable solution for automated dry gas misting. This solution can be used to disinfect central kitchens, restaurants, office spaces, and technical facilities in remote areas.

Some companies are launching innovative solutions to provide protection from the virus, maintain social distancing, and abide by safety guidelines issued by governments globally.

A US-based FM company with a focus on food catering opened its first autonomous convenience store to offer shoppers a safe, no-touch shopping experience. It achieved this by using computer-vision cameras and sensors that help create a fully automated, self-guided shopping experience.
Another FM company introduced a catering app for easy payments, hassle-free take-aways, and vending-machine solutions that allows users to practice social distancing at restaurants and canteens.
A UK- based FM company launched a cleaning product, made from citrus fruits extract, that claims to rid surfaces of COVID-19 contamination and keep it virus-free for six months. As part of the new specialist service, the company offers to clean, seal, and protect all touchpoint surfaces with the said cleaning product.

Large companies are utilizing technology to provide better services to clients.

A building cleaning service segment of a German-based FM company launched an e-commerce platform dedicated to cleaning services. The website requires customers to enter the surface measurement of the area to be cleaned. Based on those numbers, it offers a preconfigured cleaning package to customers, such as 'basic', 'comfort', and 'premium', and then a calculated deal.
A Netherlands-based FM company specializing in cleaning services launched a new online tool, which helps organizations prepare themselves to work in line with social-distancing norms implemented to avoid the risk of COVID-19 infection. The online tool analyzes the working environment of the office space, school, or retail outlet, and creates an advisory report based on the location. It takes the user through suitable approaches and protocols.
Another global provider of integrated FM service launched a digital solution to limit the risk of COVID-19 infection in everyday office life. The software allows users to scan a QR code to log on and off at the office premises, thus enabling contact chains to be quickly identified and informing other users about the potential risk of infection.
As lockdowns ease and life gradually returns to normal, people have concerns about safety when returning to offices, malls, schools, and other public places. The FM industry will have a crucial role to play in alleviating these concerns, building confidence, and helping the world return to normal.
The pandemic has created opportunities for FM companies worldwide to grow and build new services. The players that can offer new services and innovative technologies coupled with cost efficiency would have a distinct competitive edge.