Millets – The New Super Crop
Published on 18 May, 2023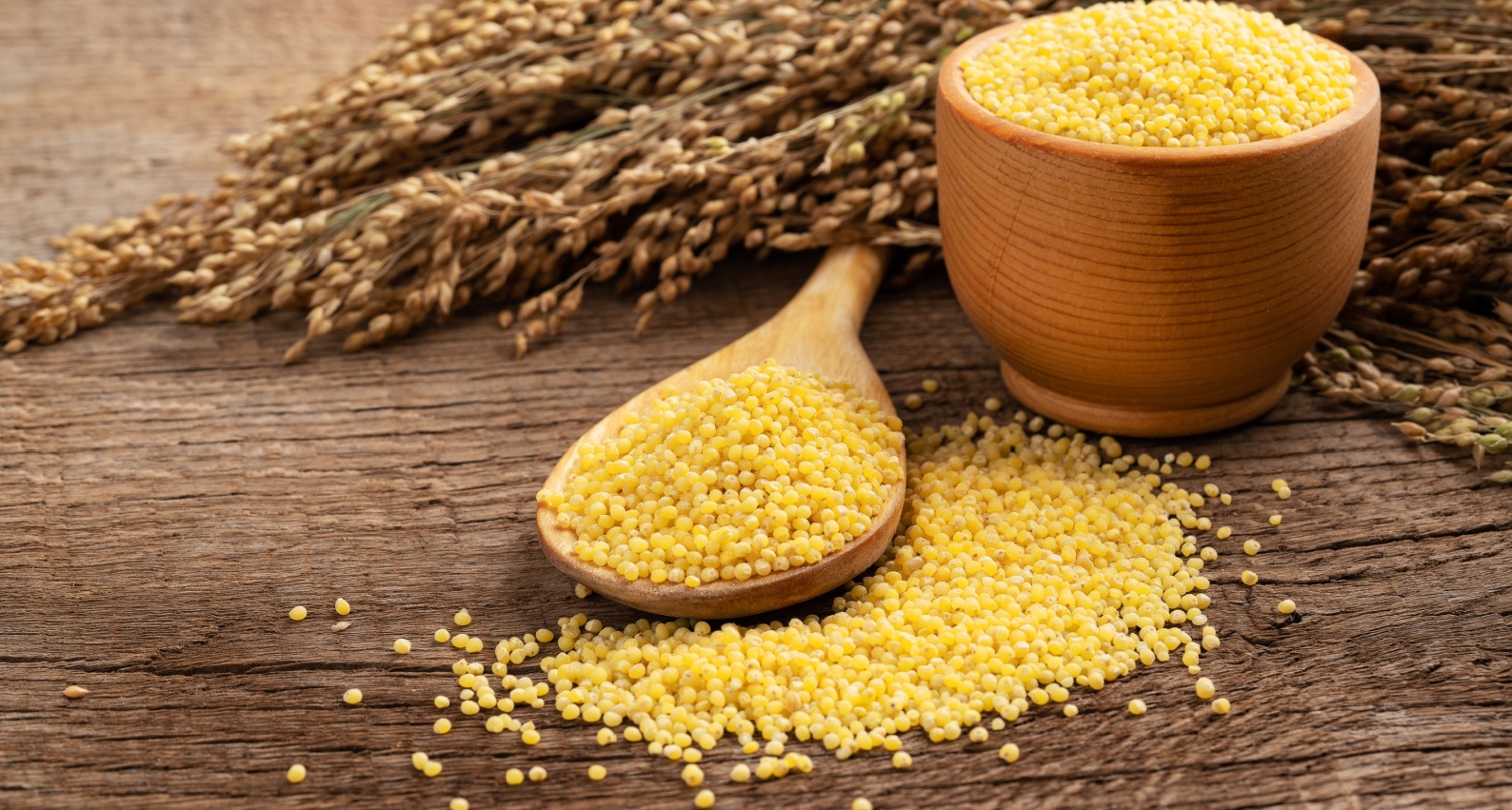 Millets, often referred to as "food grains of the poor," are grown and consumed worldwide. Currently, there is a renewed interest in millets due to their numerous health benefits, low environmental impact, and adaptability to diverse growing conditions. In fact, the United Nations declared 2023 as the "International Year of Millets", highlighting the importance of these crops for food security and sustainable development. This is expected to increase the demand for millets globally and create new opportunities for farmers and entrepreneurs in the millet value chain.
Millets are a group of small-seeded grasses that are highly nutritious and gluten-free. They are rich in dietary fiber, protein, vitamins, and minerals, and low in glycemic index, making them an ideal food. With a low carbon footprint and minimal water and fertilizer requirements, millets are environmentally sustainable crops.
India – The no.1 millet producer
India is the largest producer and processor of millets in the world, with a long history of cultivation and consumption of these grains. Millets are widely grown in different regions of the country, including pearl millet in Rajasthan and Gujarat, finger millet in Karnataka and Tamil Nadu, and foxtail millet in Andhra Pradesh and Telangana. Furthermore, millets are used as livestock feed and for industrial purposes such as biofuels and building materials.
The Indian government has been promoting the cultivation and consumption of millets through various initiatives, such as the Millets Mission, which aims to increase the production and processing of millets in the country. For farmers to get fair prices for their produce, the government has set a minimum support price for millets.
Millet export
The government undertook various initiatives to increase millet exports. An action plan was prepared by apex agricultural export promotion body, Agricultural and Processed Food Products Export Development Authority (APEDA) to concentrate efforts and increase export of millet and its value-added products. Following are some activities in this plan:
Facilitating exporters, farmers' and traders' participation in various international trade expos and buyer–seller meets (BSMs).
Connecting with Indian missions to undertake branding and promotion of Indian millets, identification of foreign chefs for tie-ups, and identification of potential customers, such as department shops, supermarkets, and hypermarkets, to arrange B2B meetings and direct collaborations.
Various millet-based goods, including ready-to-eat (RTE) millet goods will be showcased to ambassadors and potential importers of the targeted nations' embassies in India to facilitate B2B interactions.
APEDA intends to arrange millet promotion events in Dubai, Japan, South Korea, South Africa, Indonesia, Belgium, Saudi Arabia, Sydney, the UK, the US, and Germany.
APEDA will ensure participation in various global events and presence on platforms to promote millets.
The government is incentivizing entrepreneurs to promote the export of value-added products that are RTE and ready-to-serve (RTS) such as pasta, breakfast cereal mix, noodles, biscuits, snacks, cookies, and candies.
The Lulu Group, Walmart, Al Jazira, Carrefour, Al Maya, and other large international retail supermarkets would also be enlisted to build a millet corner for its branding and promotion in accordance with the government's millet promotion strategy.
These regulations and policies have helped in promoting millet production and consumption in India.
PLI scheme
The Ministry of Food Processing Industries (MoFPI) implemented the Production Linked Incentive (PLI) scheme for food products since 2021–22. In the current fiscal year, an outlay of Rs. 800 crore was set aside to encourage millets in the ready-to-cook/ready-to-eat (RTC/RTE) segment. There will also be efforts to incentivize these products. This category approved 30 applications in total, including 22 SMEs and 8 large enterprises. Packaging and branded RTC/RTE food goods with more than 15% millets by weight/volume in the product composition are eligible for these incentives.
Many major brands such as Britannia, Hindustan Unilever, ITC, Tata Soulfull, and Nestle are now experimenting with adding millets such as jowar, bajra, and ragi in their food products.
For instance, Britannia, has introduced millet bread with no additional maida. It is loaded with nutrients like ragi, jowar, bajra, and oats, as well as fiber and minerals that give consumers an easy method to include millet-based foods in their diets.
Challenges

Although millets are produced in roughly 21 states in India, the widespread promotion of highly productive wheat and rice varieties slowed its production over time.
Some of the key issues with millets are limited cultivation, short shelf life, and the lack of good quality seeds, technologies and equipment for processing, market connections, and common standards and grades.
Millets' development has also been hampered by insufficient funding for research aimed at enhancing millets production, reduced profitability, and lack of commercialization, which resulted in millets being less lucrative crops due to lower yields.
Millets have a lower national productivity than wheat, rice, and maize. They are grown on marginal soils using rain-fed farming, and they have not adopted improved cultivars.
The intricate nature of processing small millets makes it difficult to grow, and the slow rate of millets production is exacerbated by the scarcity of processing equipment and the diversification of millets-specific processing technologies.
There are issues with millet crops' ability to withstand pests and diseases. Sorghum, pearl millet, and finger millet frequently suffer considerable losses due to pests and diseases such as shoot flies, stem borer, and grain mold.
Lack of product-specific cultivars and seed hubs prevents the breeding and manufacture of high-yield millet seeds, which would otherwise aid in building millet production that is driven by demand.
Considering these difficulties, India's request to the Food and Agriculture Organization for the designation of 2023 as the "International Year of Millets" being well received is encouraging and will undoubtedly result in millets becoming widely used.
However, it is essential to develop a robust millet value-chain with complete millet demand generation solutions.
Conclusion
The rising demand for millets presents a plethora of opportunities for various stakeholders in the agriculture and food industries. Government regulations can play a crucial role in promoting the cultivation and consumption of millets. With all the support and cooperation millets are gaining, can they become the most consumed grains worldwide?