Medtech companies to play larger role in emerging telemedicine space
Published on 03 Apr, 2020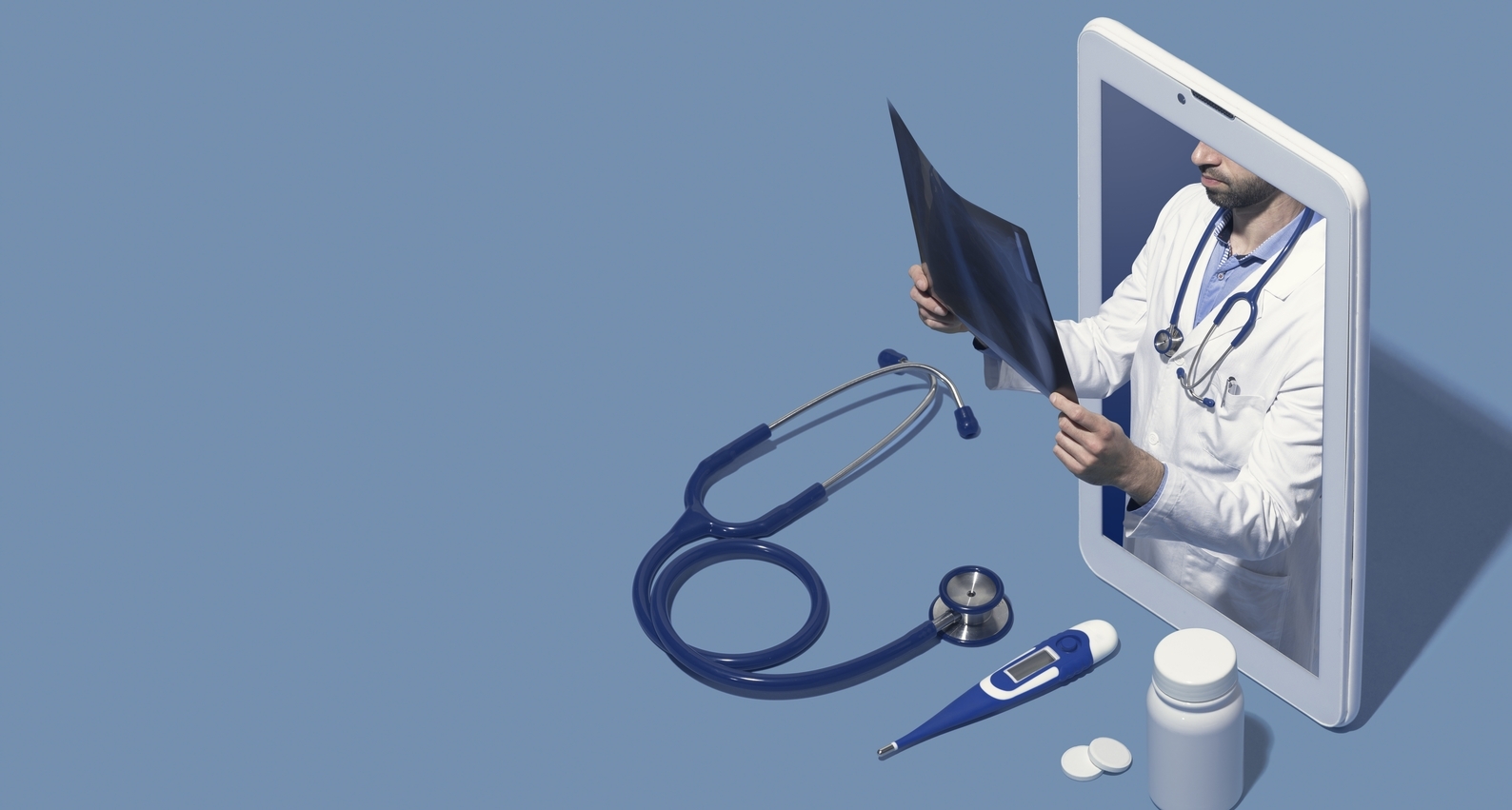 The current pandemic is a grim reminder of the significance of virtual healthcare advisory. While telemedicine has been in practice for decades, the COVID-19 outbreak has catapulted its adoption to a completely different scale. It is on the way to becoming mainstream as the urgency of meeting medical needs during this period of social isolation increases. Medtech companies are expected to play a big role in facilitating this by coming up with relevant solutions that will enable physicians and patients to connect in no time and irrespective of location.
The crisis triggered by the pandemic has ushered in a massive shift in the way operations are conducted. With more than 1.5 bn of the global population functioning in social isolation, virtual connection has taken a new meaning.
The outbreak will in effect lead to a surge in new technologies, telemedicine being one of them. Medtech devices have made it easy to track health independently. Most tests which were initially conducted first by doctors and labs are now becoming portable and personalized. With heart rate, sleep, pulse, BP monitored with the help of devices attached to wrist, access to personal health has been simplified. Also, this has increased awareness and encouraged a proactive health-conscious approach.
What is Telemedicine?
Telemedicine as a concept has been in existence for a while. However, it has largely been confined to addressing unmet medical needs either due to a lack of access to healthcare professionals in remote locations or in highly specialized cases, where the availability of qualified healthcare professionals is limited. Telemedicine has rendered both time and distance irrelevant by facilitating real-time connectivity between doctors and patients. This is highly beneficial during emergencies or when patients need immediate specialized care but are immobile.
The growing popularity of telemedicine is reflected from its market size. Valued at USD 20.54 bn in 2016, it is projected to reach USD 61.99 bn by the end of 2024.
The concept has evolved over the years. Smart devices, capable of high-quality video transmission, have enabled the delivery of healthcare remotely to patients in their homes, workplaces or assisted living facilities—the practice is gradually becoming mainstream. The pandemic has only aggravated the situation, leaving no choice but to speed up the adoption of telemedicine.
In the US, in 2015, only 80,000 of physician consultations were virtual, representing less than 1% of total doctor visits (930 mn). According to a survey by American Well, 20% of consumers were willing to switch to telemedicine for primary care due to benefits such as convenience, and time and cost savings. Adoption, however, has been slow due to lack of planning around setting up the required infrastructure.
Why has implementation of telemedicine fallen behind last few years?
This could be attributed to multiple issues, although these are not complex and can be resolved:
Lack of the right technical infrastructure and huge set-up cost
Absence of defined rules, procedures, and protocols
Absence of organizational structure for systematic development
Lack of skilled healthcare staff to handle the needed equipment
Low internet connectivity in rural areas, mainly in developing countries
Requirement of informed consent prior to tele-consultation
Preference among patients for physical examination by doctors
Fear among caregivers regarding malpractice-related legal issues
What are the drivers for telemedicine, going forward?
The advantages of telemedicine surpass the challenges, considering the convenience and reduced burden for all healthcare stakeholders, including insurance companies, payers and government.
Insurance companies/payers
Services in this domain gradually being covered by insurance
Lower cost of treatment, coupled with fewer necessary admissions, likely to cut a better deal for telemedicine consults
Ease of tracking patient progress and efficiency of treatment
Access to consolidated patient information on a network
Availability of quality care and specialized treatment
Enhanced patient experience – Increased engagement ensuring better adherence to prescribed treatment
Doctors
Lower recurring infrastructure cost (rent, electricity, employees, etc.)
Flexibility of operation
Access to a wider pool of patients all over the globe
Irrelevance of time and distance barriers
Access to information on a network
Government
Telehealth programs expected to help in expanding access to healthcare in most remote and vulnerable areas; connectivity to improve administration of public health systems
Is telemedicine need of the hour?
Telemedicine has emerged as one of the most viable options to effectively deal with the current disease outbreak. Travel has been restricted across the globe as countries look to contain the infection. Furthermore, given that the virus is highly contagious, the medical staff is at high risk. Virtual consultation, by eliminating physical visits and, therefore, the risk of exposure, can address a key challenge.
In COVID-19, the initial symptoms are fever, cough and shortness of breath that can be reasonably examined remotely. Other vitals such as blood pressure, pulse rate, respiratory rate, oxygen saturation can also be monitored from a distance.
What opportunities are opening up with increasing adoption of telemedicine?
There is opportunity for collaboration between medtech companies and healthcare service providers such as physicians and hospitals. While devices can be used to track vitals, focused approach by medtech companies could be a gamechanger. Companies can innovate and come up with specific devices, as per the requirements of a telemedicine service provider, capable of capturing a wider and necessary set of health vitals for thorough and complete diagnosis. Wearable devices transmitting data to the physician in real time will facilitate right diagnosis at the right time, based on which necessary action can be taken.
COVID–19 has already compelled most countries to adopt telemedicine. This could just be the much-needed trigger to propel more providers toward building the necessary infrastructure, the biggest barrier to adoption. Given its prospects, telemedicine is here to stay, even after the COVID-19 challenge has been met.