Healthy Fast Food: Will This be a Sustainable Trend?
Published on 01 Feb, 2021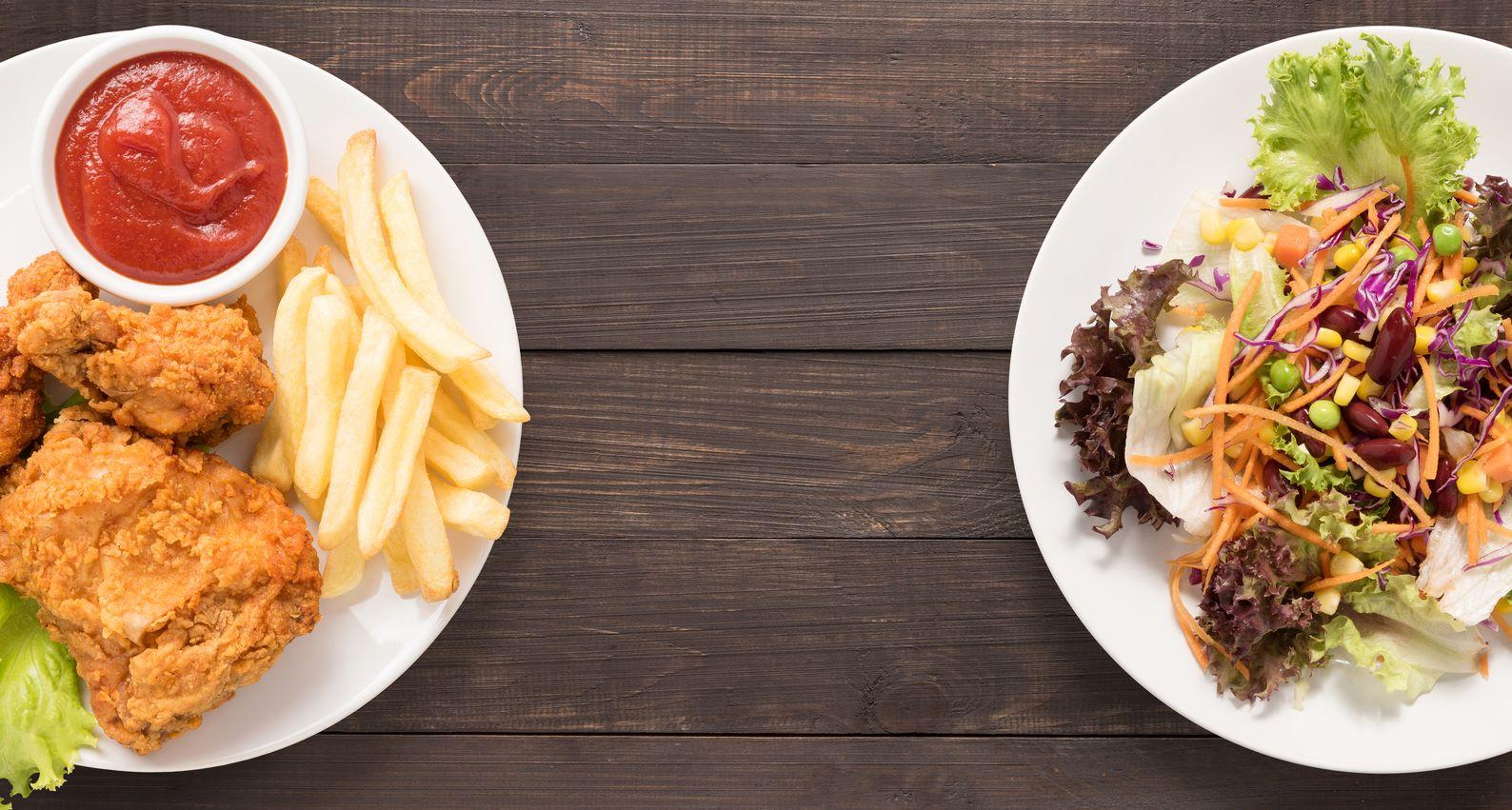 Fast food has always been associated with terms such as "unhealthy", "fat-laden", and "cholesterol booster". Recently, these concepts are fallings away as a new trend of healthy fast food emerges, catching the fancy of millennials and Gen Z. Rising awareness about consuming healthy meals and promoting an environment-friendly lifestyle are factors prompting a change in consumer preferences. The demand for vegetarian, organic, and vegan options is on the rise; the global pandemic also played a key role in popularizing healthy consumption habits. The fast-food industry is now ready to cash in on this emerging trend.
Fast food is defined as food that is ready to eat and can be served to customers within minutes. A popular concept in the US, this usually includes options such as burgers, sandwiches, pizzas, pasta, and some other Asian and Latin foods. According to an Allied Market Research report, in 2019, the global fast-food market was estimated to be worth USD 647 billion. This market is expected to expand at a CAGR of over 4.5% to USD 931 billion by 2027. The platforms serving fast food to clients include quick service restaurants (QSRs), street vendors, and online food delivery services.
As per Statista, fast food has a large market in the US; it generated revenue of about USD 240 billion in 2020. Fast food gained popularity as it was a quick option for working individuals pressed for time. It also caught on quickly among teens and tweens, who sought taste first, nutrition later.
The unhealthy side of fast food
In the US, fast food is considered a leading reason for the high levels of obesity seen among youngsters. Obesity levels rose from 19.4% in 1997 to 31.3% in 2018. This was prevalent especially among adults aged 20 and over, which is a troubling pattern.
Fast food is heavily processed, high in calories, but low in nutrients. Also called "junk food", it usually contains high levels of added sugar and salt and the star dietary villain, saturated or trans-fat. Evidence suggests that such food is quite addictive when regularly consumed. The long-term consumption of junk food can cause irreversible damage to the human body. Several studies suggest that regular consumption of fast food could result in digestive issues, emotional distress, heart disease and stroke, type 2 diabetes, and even cancer. Yet, its popularity continued unthreatened until now.
Recently, people worldwide have become more conscious about healthy consumption, thus prompting significant changes in customer preferences. As per an industry report, over 2015 to 2020, the US fast-food market declined at an average annual rate of 0.1%. New-generation customers are particular about what they eat and seek healthier, sustainable, organic options. Moreover, veganism is gaining traction globally and is fast becoming the new super diet.
Popular brands
The massive change in consumers' thought processes has forced key fast-food players to redesign menus. Furthermore, the US Food and Drug Administration (FDA) issued a directive mandating all large fast-food chains to display the calorie count of the dishes on their menu.
Fast-food stalwarts like McDonald's and Taco Bell are altering menus to entice the health conscious. While McDonald's now has dieticians on board to design its menus, Taco Bell introduced low-calorie options featuring fewer artificial ingredients.
Due to the growing recognition of the concept of healthy fast food, many chains have revamped menus to resemble what the home cook would create, if they had the time. The new menus now comprise healthy salads, nutritious soups, and an array of whole-grain-based foods. They are also re-examining their practices, thus turning to healthy fats and preparations, exhibiting the nutritional information of their food, maintaining a healthy sodium count, and even using organic produce to the extent feasible.
Leading fast-food chain, Panera Bread, with over 1,000 locations across the US, came up with healthy, fun options such as grilled organic cheese on white whole-grain bread and squeezable organic yogurt. Another well-known brand, Jason's Deli, increased its offerings of fresh food and ensured that a fifth of the ingredients used in its preparations is organic. It expanded the menu to include healthy, yet tasty, salads, thus incorporating more of healthy greens. It also introduced a creative alternative for portion control and nutritious sandwiches, which is highlighted on the menu.
Apart from the health-conscious consumer, the healthy fast-food industry is attracting investors and start-ups. Some examples of this trend are as follows:
Veggie Grill, a new entrant that uses pea protein as its main ingredient, claims that its burger is tastier than the Big Mac. In 2016, it received USD 22 million in funding, which will help with its expansion plans.
Since its launch in 2016, the start-up Salad and Go has now six locations in Arizona, and is still expanding into new territories.
Everytable, a chain focused on bringing healthy meals to the table, recently raised USD 16 million in a series B funding round.
The positive impact of COVID-19
The global pandemic affected all industries in one way or another. While restaurants and cafés shut down, brands that already had an online ordering and delivery system saw a surge in customer traffic. With people spending more time at home, there were vast changes seen in buying behavior. The pandemic boosted the healthy fast-food industry as consumers preferred healthier options. Thus, QSRs tried to ensure the survival of their business by making changes and adjusting to new norms, such as:
Online ordering and deliveries – These surged during the lockdown phase due to need, but have turned into a pleasant habit. The convenience of having food delivered to the doorstep is a feature that ensures customers continue with this trend.
Competition from home cooks – The lockdown brought forth the home chef who challenged fast food with their healthier, home-made offerings. QSRs thus needed options on the menu that could rival the fresh food containing organic ingredients and fewer calories, especially on the days the home chefs wanted a break.
Wellness – COVID-19 turned the spotlight on the need for a healthy diet once again. Focus shifted to foods that are immunity boosters and rich in vitamins. There is also high interest in foods that can control obesity and mitigate the effects of bad eating habits to ensure overall wellness.
Meal kits – There has been a rise in the orders for wholesome meal kits that can serve an entire family. The kits contain several options for diners.
Value proposition – COVID-19 brought in lean times and consumers always veer toward smart purchases. They want value for money.
Outlook
While the buzz around healthy fast food has been rising over the past few years, COVID-19 only accelerated the adoption of this trend. People became proactive about their immunity and health more than ever before. With the idea of a healthy immune system foremost on people's minds, health-oriented foods are now anticipated to be drivers of the fast-food industry.
Despite the new trend of eating healthy among people in the US, the chains serving burgers, pizzas, and fried chicken are still dishing up large portions laden with unhealthy amounts of sodium as the demand for such foods still abounds. This is more pronounced when the offer seems a good bargain – more food for a relatively small amount of money. Therefore, players like McDonald's and others that are working on healthier menus on one end, still serve their usual fare and with increased quantity. However, the industry dynamics are changing gradually. Soon, healthy fast food could become THE favored option for most customers.