Growth of Organic Skincare Products
Published on 16 Dec, 2020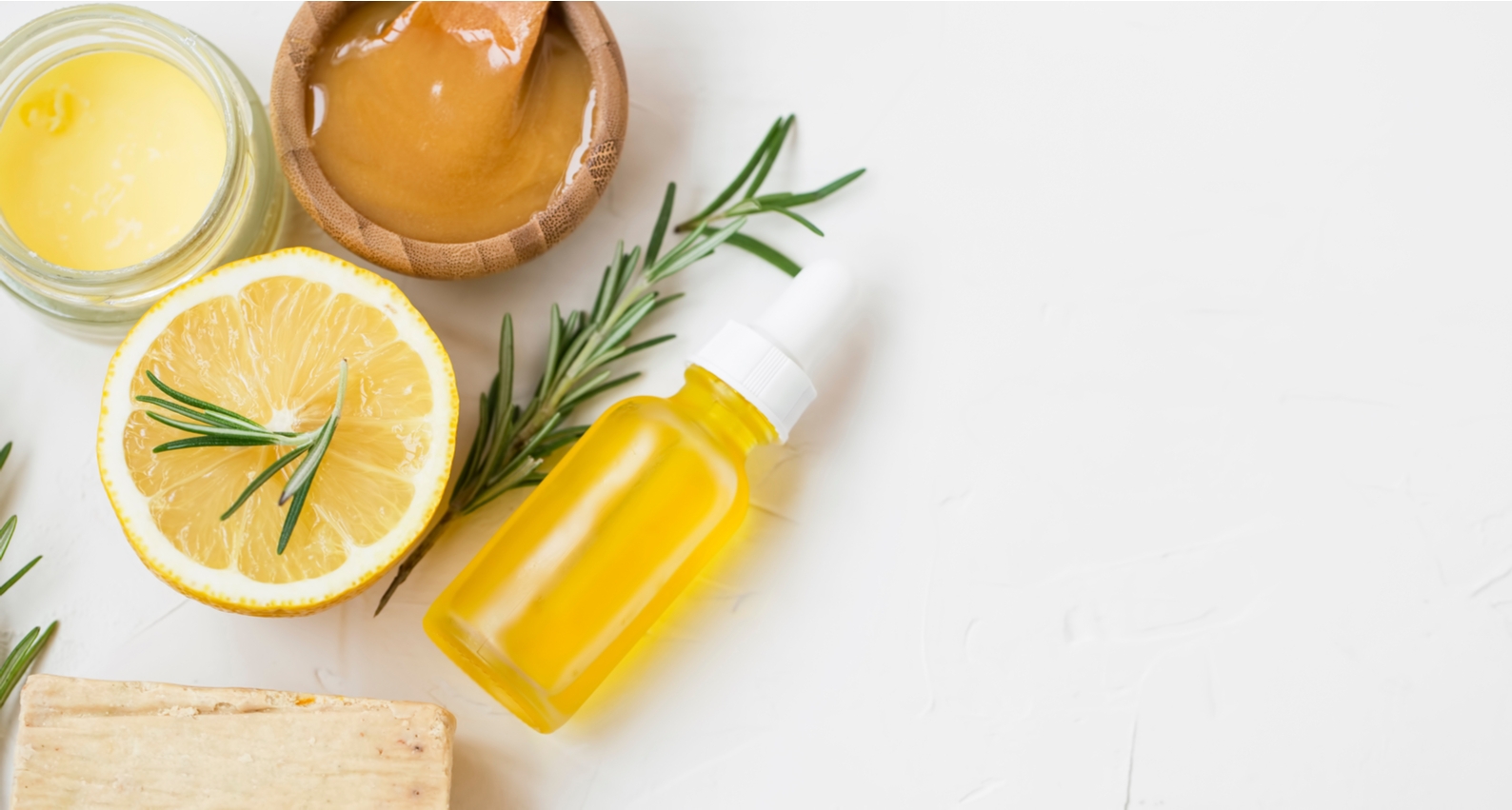 Organic skincare has caught the fancy of new-age consumers exploring natural and sustainable products in all categories. Its steady growth across the globe took a moderate hit due to the COVID-19 pandemic, but the market is now set to recover and continue its upward trajectory. The segment has its set of challenges, despite which the sector would grow, as gauged by the increase in interest from investors, along with positive estimates.
Organic skincare products can be defined as beauty products (body lotions, sunscreens, and face creams) that contain only certified natural ingredients, with medicinal benefits and no harmful side-effects. Due to rising awareness for healthy and chemical-free products, the organic skincare market has steadily grown in the past few years. The segment is expanding at a CAGR of 9.5% since 2015 and is expected to reach USD25 billion by 2025.
North America is the largest market, accounting for 32% of the global share. The Asia-Pacific market is catching up and is expected to expand at 25% CAGR during 2016–22, owing to the escalating population of millennials and working women, as well as rising disposable income. Led by China, followed by Japan, the region would soon be an important market for organic skincare products.
The COVID-19 pandemic indeed hit this segment financially. Despite the downward slide recorded by the entire beauty and personal care industry, the impact was minor compared with other industries. Although discretionary spending reduced during the pandemic, a behavioral shift was observed toward safe and contamination-free products. Brands in this category that have a strong presence in e-commerce channels are currently benefitting from this trend.
The following trends are driving the organic skincare market globally:
Health and beauty all the same – Products that use harmful chemicals with harsh side-effects are being shunned by new-age consumers who demand beauty products containing more natural ingredients and having medicinal benefits.
Traditional beauty – Concepts such as Ayurveda and Traditional Chinese Medicines are gaining prominence. Moreover, consumers want to try skincare products made using natural and fresh ingredients.
Online is global – The widening distribution network of organic skincare products has eased their availability in supermarkets, malls, and drug stores. Presence in various online platforms has also helped boost their demand. With the emergence of social media, marketeers can easily target and advertise such products to a defined set of customers.
Pass on plastic – Consumer purchasing decisions are much more evolved now than they were a decade back. Increasing awareness regarding eco-friendly and sustainable packaging is a nascent trend that consumers dig into.
Animal-friendly lifestyle – Veganism is a lifestyle that people are adopting increasingly, and it is extending to the skincare market as well. Companies such as Blue Heron Botanicals and Blendily Botanical Wellness have introduced vegan products that are not tested on animals.
Organic beauty market, including the exploding indie brand market, is displaying strong growth...
Rising popularity of organic skincare products has led to the emergence of several independently owned and operated brands, known as indie brands. A flurry of indie brands offering organic and natural cosmetics have emerged globally. These companies thrive on problem-solving through innovations and enhanced consumer connectivity.
The target segment for these companies is the health-conscious population from metros, who appreciate and willingly shell out a premium for ethical, natural, and handcrafted creations.
Internet penetration has contributed to the immense success of these brands, as they use social media and their own websites to conduct direct-to-customer marketing for selling their products. For instance, Mama Earth, a popular Indian indie brand, does heavy marketing through Instagram influencers to capture consumer base.
The segment has encouraged innovative entrepreneurs to enter the market and entice customers. Few of these start-ups are SkinKraft (customized skincare for Indian women), Nature's Tattva (a DIY brand), Vilvah Store (pioneer of goatmilk skincare products), and Tribe Concepts (uses Ayurvedic forest-based ingredients). Luxury brand Kama Ayurveda offers 100% natural and vegan products made of Ayurvedic formulae. The brand has won several international awards for its products.
Many known and elite brands, including Forest Essentials, have presence in over 85 countries. In fact, a New York-based leading cosmetics brand, Estee Lauder, acquired 20% stake in Forest Essentials and is planning to manufacture its skincare products in India.
Estee Lauder made its biggest ever acquisition worth USD1.5 billion by taking over Too Faced Cosmetics, a US-based cosmetics company. Similarly, L'Oreal acquired IT cosmetics for a whopping USD1.2 billion.
...with a flurry of brands being launched, few owned by celebrities...
This segment is highly fragmented, with a plethora of players, incumbents, and start-ups jumping in the fray. Major players in this market include Starflower Essentials, Johnson & Johnson, L'Oreal, Jergens, The Body Shop International PLC, Kao Corporation, Royal Labs Natural Cosmetics Inc., Colorado Quality Products, MANA Products Inc., Procter & Gamble, Gordon Labs Inc., The Estee Lauder Companies Inc., and Avon Products Inc.
Brands constantly need to distinguish themselves. This has led to innovative brand positioning, with celebrities introducing their own line of organic skincare products to take a lead in the market.
American actress Gwyneth Paltrow had introduced her organic skincare line, called Goop by Juice Beauty, in 2016. The product line, which included an eye cream, moisturizer, and face cleanser, has a clear brand message of being all-natural and chemical-free.
REN Skincare is another respected brand that showcases itself as a provider of environment-friendly and sustainable products. This has allowed them to stand up for various ethical causes and build a loyal fan following. Herbivore Botanicals follows brand values that support the production of synthetic-free, certified vegan, and cruelty-free products.
As shown above, brand positioning of organic skincare products is built on being environment-friendly, sustainable, and natural.
...thereby leading to a series of acquisitions of smaller and quality brands by corporate giants
Although the organic skincare market is still emerging, it has allured investors. Many major M&A deals were closed in recent years, with corporate giants gobbling smaller yet promising companies:
One of the leading suppliers of fragrances, Givaudan, a Swiss brand, acquired 98% stake of Naturex, a French botanical company worth USD1.6 billion. With this acquisition, Givaudan is currently developing a strong portfolio of natural ingredients and plant extracts across sectors including nutrition and health, food and beverage, and personal care.
French cosmetic giant L'Oréal has launched its own organic brand, 'La Provençale Bio,' through which it offers face creams, serums, and moisturizers. Moreover, the company acquired Germany-based Logocos Naturkosmetik, which offers a range of natural cosmetics and skincare products.
US-based Goop by Juice Beauty received USD50 million in Series C funding.
However, the race is yet to be won as there are few hurdles along the way
Greenwashing – Many products are greenwashed or contain labelling to claim that they are sustainable. However, this is only a clever use of language and labelling, and the products do not meet the exacting standards set by regulatory bodies.
Poor shelf life – The biggest challenge faced by companies offering organic skincare products is to enhance their shelf life. Natural ingredients can develop microbial growth and get contaminated. Moreover, effective preservatives do not fit in the list of natural ingredients. Therefore, developing long-lasting beauty products is challenging.
Slow action – The effect of organic skincare products may be slow. Although all ingredients are natural and nourishing, the actual results may take longer time to show up compared with synthetic beauty products. Due to this, brands may lose customers.
Stringent regulations – Organic skincare products must meet stringent regulations set by regulatory committees, such as The European Union Cosmetics Directive, The U.S. Federal Food, Drug & Cosmetic Act, and The U.S. Department of Agriculture's National Organic Program. Furthermore, a regulatory standard is established by the Soil Association, which defines 'made with organic' and 'organic' ingredients and limits the quantity of synthetic preservatives and ingredients employed in product manufacturing. Only post meeting these regulations (as per the country the brand operates in) can a product be labeled organic.
Conclusion
Evolving customer preferences has increased the need for eco-friendly products that are natural, healthy, and cruelty-free. All the factors mentioned above aid in boosting the demand for organic skincare products across the globe. Despite several challenges faced by the organic skincare market, its progress would be imminent. With key players entering the segment and investors showing increased interest, the organic skincare industry is poised to flourish.